Best Innings of Shubman Gill in IPL
Having earned a spot in the IPL on the back of a hugely successful U-19 World Cup campaign, Shubman Gill made the most of his opportunity playing with the big boys and earned rave reviews for his confident, attacking batting.
His great displays for KKR even got him into the Indian side, where he went on to make his debut in New Zealand.
Best innings of Shubman Gill in IPL
This list of the Best Batting Performance of Shubman Gill Shubman Gill in IPL career showcase exactly why he's rated so highly in cricketing circles.
5. 37 (29) vs Delhi Daredevils (2018)
This might seem like too low a score to be considered among the top 5 innings of Shubman Gill in his IPL career, but his 37 off 29 balls against Delhi Daredevils in 2018 actually came amidst a tale of batting woes for his Kolkata Knight Riders side and earned KKR a bit of respectability. Batting first, Delhi had set KKR a total of 220 to chase thanks to Shreyas Iyer's majestic 93* off 40 balls. In reply, KKR were looking down the barrel of a heavy defeat at 77/5 until Gill was joined in the middle by Andre Russell. While Gill played his way to 37 with 3 fours and a six, Russell powered along to 44, taking KKR to 164/9 in their 20 overs.
Read More: Top 5 Innings of Andre Russell in IPL
4. 57* (36) vs Chennai Super Kings (2018)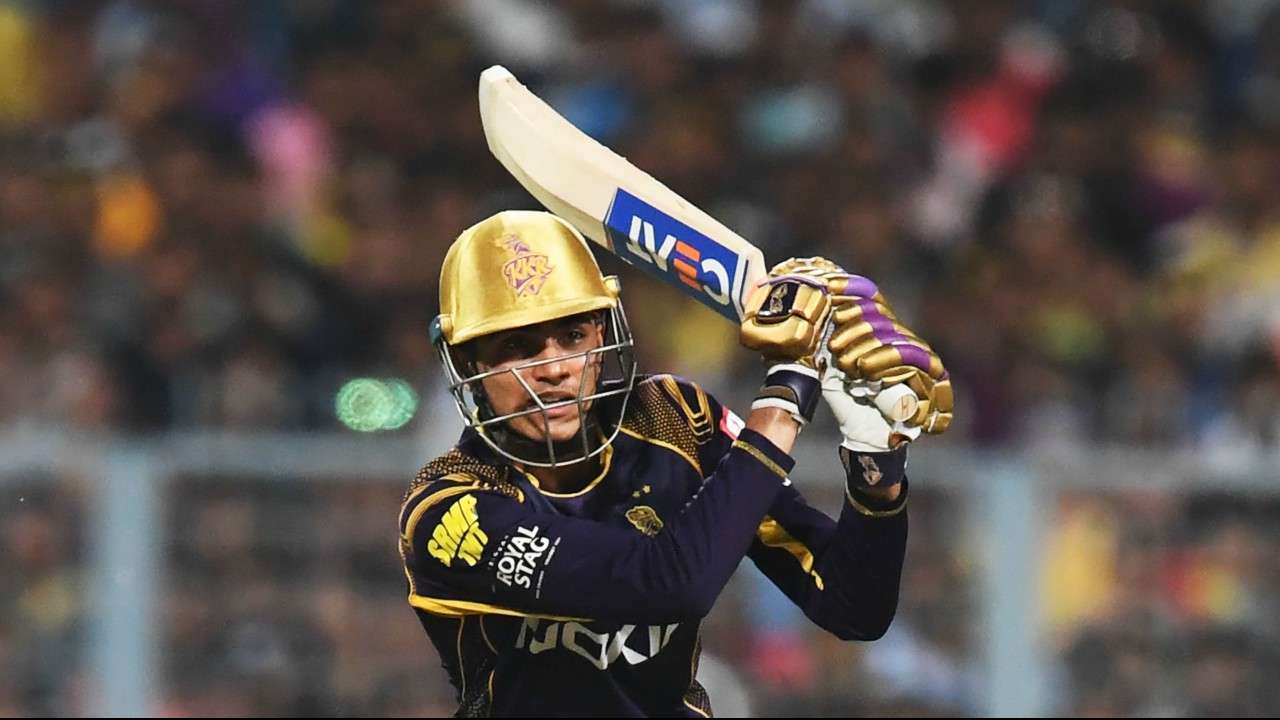 The next knock on the list of the top 5 Best innings of Shubman Gill in IPL matches happens to be his maiden half-century, which came against Chennai Super Kings in 2018. The men in yellow had posted a total of 177/5 in their 20 overs, a deceptively difficult target. However, Gill top-scored with an unbeaten 57 off 36 balls, hitting 6 fours and 2 sixes as he steered his side to a 6-wicket win with 14 balls to spare.
Read More: Top 5 Innings of Eoin Morgan in IPL
3. 65 (39) vs Delhi Capitals (2019)
The list of the top 5 Best Batting Performance of Shubman Gill in IPL includes yet another knock against the side from Delhi, this time known as the Capitals after their rebranding in 2019. This time, Gill was opening the innings with Joe Denly and lost his opening partner pretty quickly. However, the youngster did not let that faze him, hitting 7 fours and 2 sixes on his way to 65 off just 39 balls, outscoring his teammates and leading KKR to 178/7 in their 20 overs. However, Gill's efforts were in vain, as a superb unbeaten 97 off 63 balls from Shikhar Dhawan led Delhi to a comfortable win by 7 wickets in the penultimate over.
Read More: Best Batting Performance of Prithvi Shaw in IPL
2. 65 (49) vs Kings XI Punjab (2019)
While the next knock on this list of the top 5 Best Batting Performance of Shubman Gill in IPL career might be equal to the previous entry, this one actually came in a winning cause and even earned Gill the man of the match award. Playing against Kings XI Punjab in 2019, Gill's KKR were set a target of 184 to chase after Sam Curran's half-century had rescued them from a precarious position. KKR had no such trouble, however, as Gill smashed 65 off 49 balls from his position as an opener, giving his side a solid start and helping them overhaul the target with 7 wickets to spare and 2 overs to go.
Read More: Top 5 innings of Sunil Narine in IPL
1. 76 (45) vs Mumbai Indians (2019)
Gill's best innings to date in the IPL has to be his superb 76 off 45 balls from the 2019 edition of the tournament, which was scored against Mumbai Indians. Batting first, KKR wreaked havoc with the bat, with Gill's innings (studded with 6 fours and 4 sixes) complemented by Chris Lynn's 54 off 29 balls and then outshone by Andre Russell's blistering knock of 80 off 40 balls. Set a total of 233 to chase, Mumbai were never really in the hunt and it was only a remarkable effort from Hardik Pandya (91 off 34 balls) that dragged them to within 34 runs of the target.
Read More: Best Batting Performance of Moeen Ali in IPL