Best Innings of Murali Vijay in IPL
Many fans and pundits believe that in order to be successful in the shortest format of cricket, you need to do things differently that what you were taught at the cricket coaching center. People tend to believe that a tournament like IPL is solely for the power-hitters, as orthodox batters do not belong here. But players like Murali Vijay have proved time and again that you don't need unorthodox shots or unreal power to be successful in T20 cricket.
Murali Vijay started his career with Chennai Super Kings, and is still a part of that franchise. He has also represented Delhi Capitals and Kings XI Punjab. While Vijay's strike rate is not something to be amazed about, it is his consistency which was found himself a contract over the years. He is also a big game player and has played some crucial knocks in his career. 
Best innings of Murali Vijay in IPL
Let us have a look at 5 of Best Batting Performance of Murali Vijay in IPL:
5. 78 (39) vs Royal Challengers Bangalore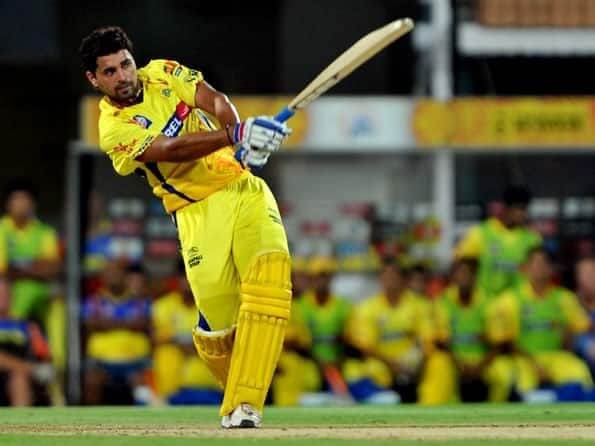 Though many might associate a slow but steady innings with, the first mention on our list will take you back to a night where the batsman was on fire. In the match against Royal Challengers Bangalore back in 2010, he maintained a strike rate of 200.
Chasing a target of 162, Vijay started calling the shots from the beginning. He lost his opening partner Matthew Hayden very early, but then found a partner in the form of the recently retired Suresh Raina. He hit four boundaries and six over-boundaries to take CSk over the 100-run mark. When he was dismissed, the match was already half-won by the yellow army.
Read More: Best Innings of Ajinkya Rahane in IPL
4. 89 (57) vs Royal Challengers Bangalore
Best innings of Murali Vijay in IPL: This match of 2016 was once again against Royal Challengers Bangalore, but this time around, Vijay wore the red of Kings XI Punjab. Once again batting second, he was this time chasing a target of 176. This time around, he did not play as aggressively as he did back in 2010, but still kept the scoreboard ticking over.
When the need came for acceleration, Vijay put his foot on the pedal and went after the RCB bowling unit. Unfortunately, he kept losing wickets at the other end. When Vijay went out in the 17th over, Punjab were in a competitive place, needing 37 runs from 3 overs. They came close but ultimately ended up losing the game by 1 run.
Read More: Best innings of Prithvi Shaw in IPL
3. 95 (52) vs Royal Challengers Bangalore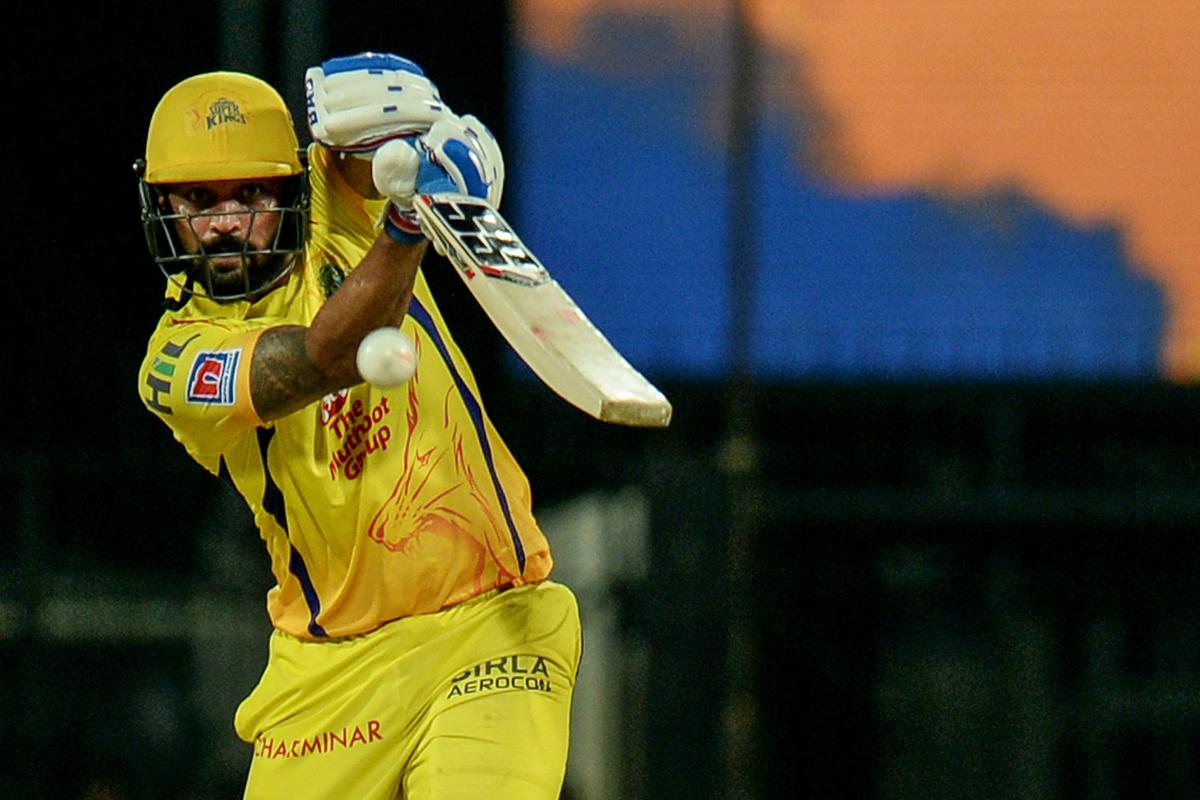 Best Innings of Murali Vijay: Royal Challengers Bangalore fans would not be enjoying this list, as seemingly three of Vijay's top five knocks have come against them. But his knock of 95 runs in 2011 was the most important of them all. The reason for this being, this game was the all important final of the season.
Batting first, Chennai got off to a great start as both opener Michael Hussey and Murali Vijay fancied some shots. They set up a staggering 159-run first-wicket stand. But even after Hussey's dismissal, Vijay carried on with his destruction. He was just a big hit away from a final ton when Sreenath Aravind got his wicket.
Read More: Best Batting Performance of Wriddhiman Saha in IPL
2. 113 (58) vs Delhi Capitals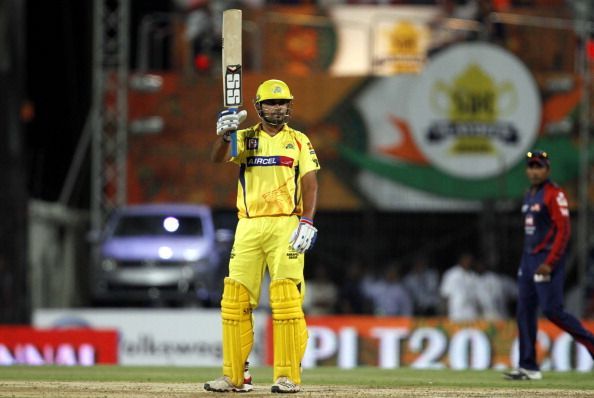 Best Batting Performance of Murali Vijay in IPL: Finally we come to a game that was not against RCB, but here again, the match was of immense importance. It was the Qualifier 2, which meant the winner will get a ticket to the final while the loser will have to pack their bags. Vijay started his acceleration from ball number 1, as uncapped bowler Sunny Gupta had to bear most of the brunt.
Michael Hussey, Suresh Raina and Mahendra Singh Dhoni all got off to a good start but couldn't build on it, but Vijay kept on scoring runs from one end. He got his second IPL century in this match, which had as many as 15 boundaries from the batsman. He lost his wicket to a run-out at the very last ball of the innings.
Read More: Best Batting Performance of Andre Russell in IPL
1. 127 (56) vs Rajasthan Royals
Murali Vijay got his first IPL century when CSK took on Rajasthan Royals in 2011. CSK batted first, and once again, Matthew Hayden and Murali Vijay gave CSK a good start. It was the Australian veteran who was playing the destructor's role at the beginning.
After his dismissal, Vijay took over. He hit 9 boundaries and a staggering number of sixes – 11. This also meant he got a century solely through the fours and sixes. His innings helped CSK score 246 runs. Though Naman Ojha played a subline 94 not out for Rajasthan Royals, they were still 23 runs short of CSK's massive total.
Read More: Best Innings of Jonny Bairstow in IPL