Best Bowling Performances of Piyush Chawla in IPL
With the retirements of Mahendra Singh Dhoni and Suresh Raina, India's golden generation of the late 2000's are slowly but steadily fading away. A glimpse of that generation can be found in a team that is filled up veteran superstars – Chennai Super Kings.
To add cherry to their already stupendous cake, they have added Piyush Chawla to their ranks for the upcoming season.Chawla often does not get the credit that he deserves, but his numbers prove that he is always been a highly reliable and cunning bowler in this particular tournament.
5 Best Bowling Performances of Piyush Chawla in IPL
He has picked up 150 wickets in this tournament, and has also maintained an impressive economy rate of well under 8 runs per over. The IPL winner with Kolkata Knight Riders has some magical spells in his kitty to show for. Let us have a look at 5 of Top Bowling Performance of Piyush Chawla in IPL:
5. 3/20 vs Rajasthan Royals
The first mention on this list is from the last season, which goes on to show that Chawla is not way beyond his prime in any sense. In this match against Rajasthan Royals, Kolkata Knight Riders batted first and managed to amass 175 runs.
Ajinkya Rahane and Sanju Samson's fiery innings got Rajastha off to a flying start, but Chawla soon got the better of Samson. But the big fish was beyond doubt English all-rounder Ben Stokes, who fell pray to Chawla too in the eleventh over. In his very next over, he got another wicket in the form of Stuart Binny. Unfortunately, despite his superb efforts, Royals managed to win the game.
Read More: Best Bowling Performances of Shahbaz Nadeem in IPL
4. 3/19 vs Kings XI Punjab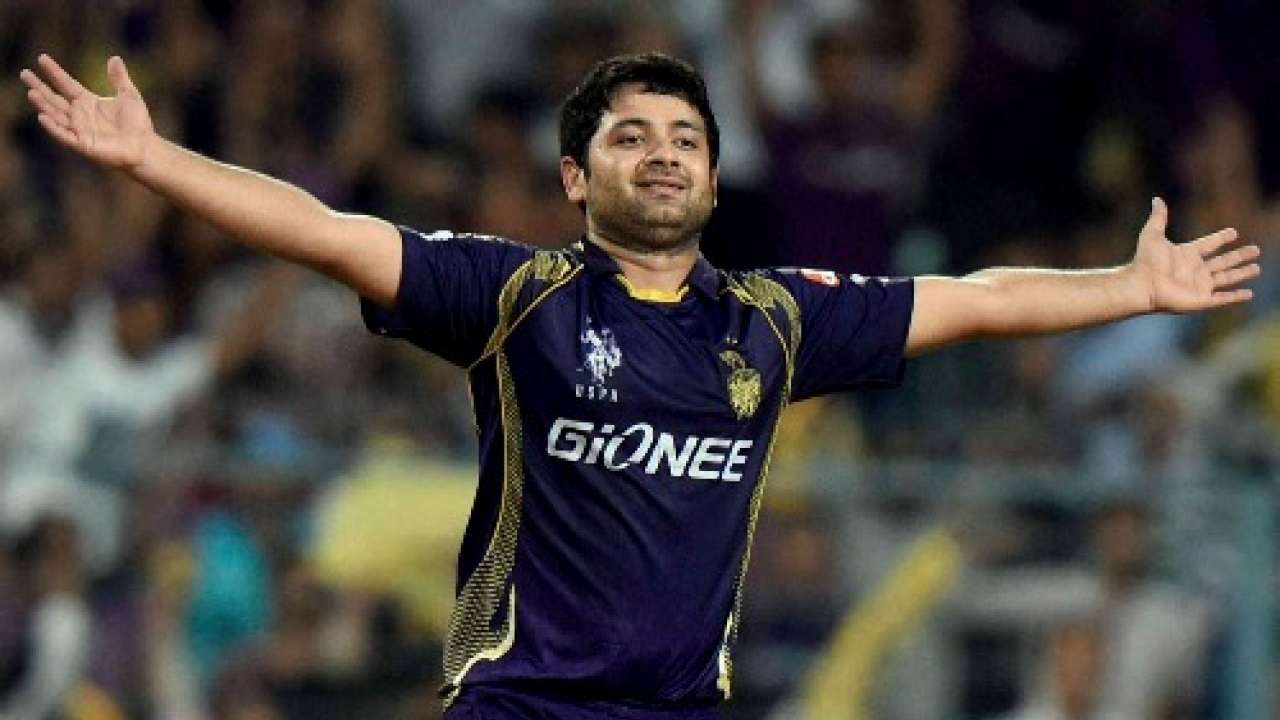 Now we travel back to 2014, the season which KKR fans vividly remember. In this season, the Knights lifted their second IPL trophy by defeating Kings XI Punjab in the final. While Piyush Chawla did the job with the bat in the final, he did a pretty amazing job with the ball when the two sides met earlier.
Batting first, Punjab lost wickets early but then Virender Sehwag and Glenn Maxwell found their footing. Chawla broke the 39-run partnership by getting rid of Maxwell. Four overs later, he finished his incomplete job by getting Maxwell's partner, Sehwag dismissed. In his next over, he picked up the wicket of Rishi Dhawan to complete his 3-wicket haul.
Read More: Best Bowling Performances of Khaleel Ahmed in IPL
3. 3/18 vs Kolkata Knight Riders
Top Bowling Performance of Piyush Chawla in IPL: While some of his best moments came against Kings XI Punjab, it must not be forgotten that Piyush Chawla spent his initial IPL years playing for the men in red. One of his best spells in Punjab colours came against the side he won the tournament for – Kolkata Knight Riders.
This happened in 2012, when Gautam Gambhir led KKR to their maiden IPL victory. Batting first, KXIP could only score a mere 134. KKR lost their openers very early, but Manvinder Bisla and Manoj Tiwary built up a solid partnership. The deadlock-breaker was on the job again as Chawla got the better of Bisla. In the same over, he also got the wicket of Yusuf Pathan. In his next over, he dismissed Shakib Al Hasan to hand KKR a killer blow, from which they never recovered.
Read More: Best Bowling Performances of Varun Aaron in IPL
2. 4/32 vs Delhi Capitals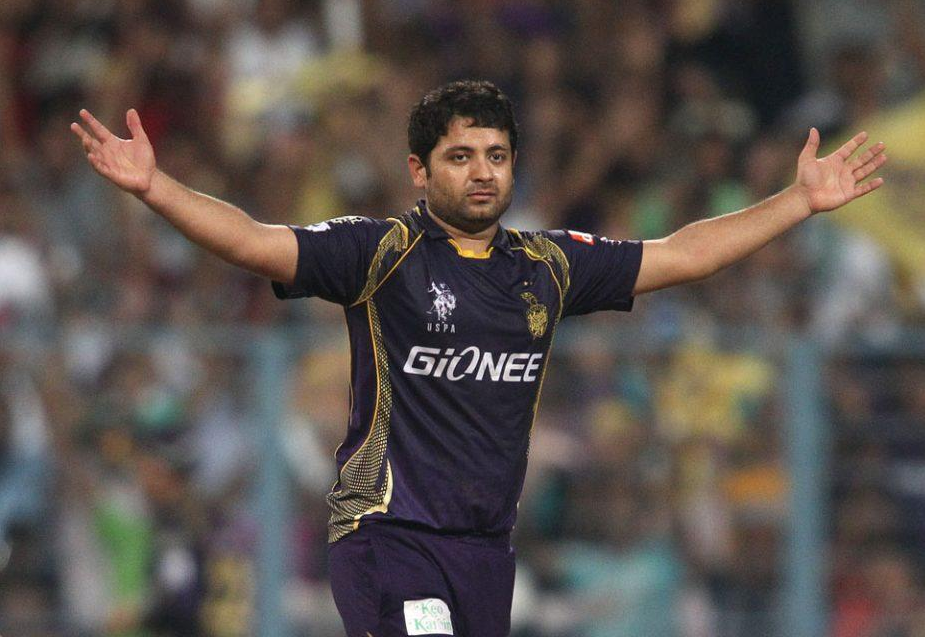 Chawla might not want to look back on the 2015 season. After a glorious 2014, his form took a dip in this year. But that dip was definitely not obvious when KKR took on Delhi Capitals. Batting first, Gautam Gambhir's men scored a respectable 171.
Chasing a fairly big total, Capitals got off to a dream start as they did not lose a wicket for nearly 10 overs. But then came Chawla and weaved his magic. His first victim was former KKR batsman Piyush Chawla. The next on his kill list was Kedar Jadhav, and then he proceeded to victimize Yuvraj Singh on the same over. He completed his 4-wicket haul by getting the wicket of Jean Paul Duminy. His spell of 4/32 meant all but one conclusion was possible – a KKR triumph.
Read More: Best Bowling Performances of Nathan Coulter-Nile in IPL
1. 4/17 vs Royal Challengers Bangalore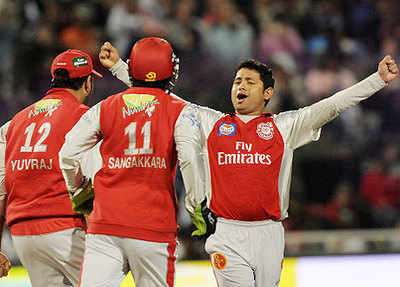 It might be true that Chawla's most glorious moments have come in a purple shirt, but KKR might not have wanted him had it not been performances like this in a Kings XI Punjab shirt. In this 2011 game against Royal Challengers Bangalore, Chawla ran riots.
But first to start the riots was Adam Gilchrist, whose century helped Punjab score a mammoth total of 232 runs. Bangalore never looked comfortable chasing such a big total, and lost 4 wickets in just 43 runs. Piyush Chawla then joined the party, and his first victim was the experienced Mohammad Kaif. His next target was Arun Karthik, and then he dismissed the only remaining threat RCB had – AB de Villiers. To hammer the last nail in RCB's coffin, Chawla dismissed Johan van der Wath.