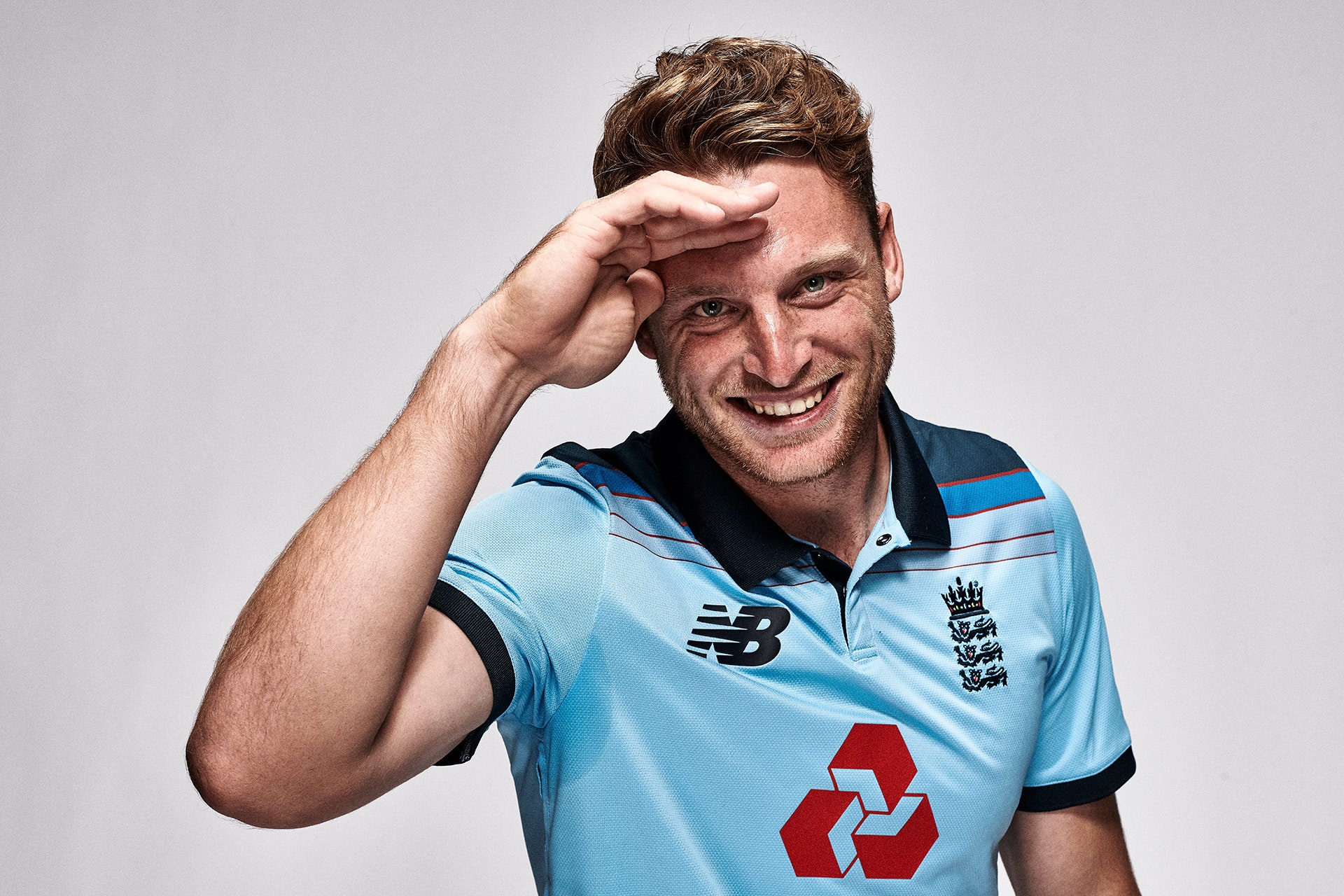 Jos Buttler Biography: England wicket-keeper batsman and the vice-captain of England's limited over's side, Jos Buttler is hailed as one of the most prolific run-scorers for England. Buttler made his international cricket debut in 2012 against Pakistan and never looked back since.
It would be wrong to argue that Jos Buttler has grown in stature over the last few years. The England wicket-keeper batsman is equipped with everything to become England's greatest wicket-keeper batsman of all time.
Currently at the peak of his career, Buttler's net few years could prove to be career defining one for him. As of 4th August 2020, Jos Buttler has played 44 Tests and 142 ODIs, scoring 2278 and 3843 runs respectively.
Early Life and Domestic Cricket Career:
Jos Buttler was born in Taunton, Somerset on 8th September 1990. He completed his education from King's college. Buttler's found his feet quite early in his career. He was a part of Somerset's youth teams in Under-13, Under-14 and Under-17. In the year 2006, he made his debut for Somerset Second XI where he scored 71 runs in the second innings and took six catches in three-day match against Nottinghamshire Second XI.
He made his first steps in domestic cricket while playing for Somerset in 2009. He made his first class debut against Lancashire after replacing Justin Langer in the County Championship.
He was then selected in the Somerset squad for the 2009 Champions League Twenty 20.  He made his debut in the final match of the league stage.
Jos Buttler's first century in first-class career came in his fourth County Chmapionship match. He compiled a brilliant 144-run knock. The following game saw him scoring a his first half-century in List A against Sussex.
In the semi-final game against Nottinghamshire of the 2010 Friends Provident T20, Buttler scored a half-century off just 21 balls, helping his team win the game and reach the final.  He earned Man of the Match for his scintillating performance.
Move To Lancashire
Ahead of the 2013 season, Lancashire signed Jos Buttler. His first championship performance saw him scoring 42 runs before scoring  match-winning 72 runs on a difficult turf against Northampton. In June, he scored his maiden century for Lancashire while playing against Durham. His performance for Lancashire that season helped him earn a call-up in England's Test side.
Jos Buttler Biography: International Career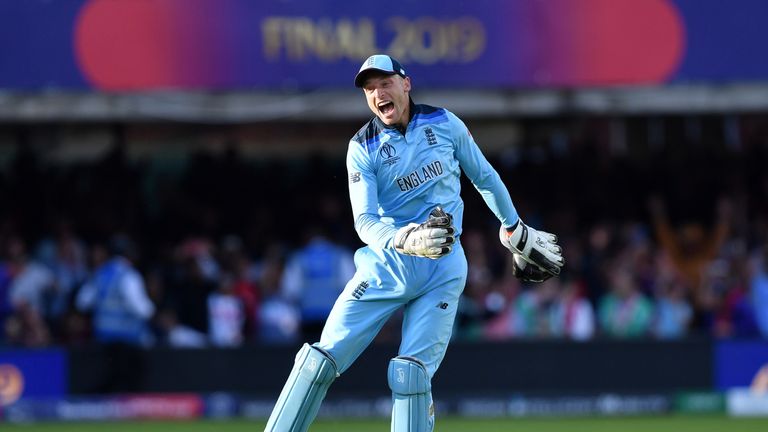 Ahead of the T20 series against India in the 2011, Jos Buttler earned a call-up in the England team in September 2011. On 31st August 2011, he made his T20 international debut against India. Next year in February, Buttler played is first one-day international against Pakistan.
Consistent performance in the limited over's format meant Buttler cemented his place as the first-choice wicket-keeper in the squad. He was included in the 2013 Champions Trophy in England and played every match of the tournament. His performances in 2013 helped him earning his name in the T20 XI by Cricinfo.
He was part of England's squad in the 2013 ICC World Twenty 20. In 2014, against Sri Lanka at Lord's, Buttler scored his maiden ODI century against Sri Lanka.  He scored 121 runs off 61 balls, including nine fours and four sixes.
With Matt Prior getting injured in the Test series against India on 22nd July 2014, Buttler was called up for the England squad for the third Test. In his debut Test innings, Buttler impressed with 85 runs knock off 83 balls.
2015 World Cup:
Jos Buttler started the tournament on a great note but England, unfortunately, exited early from the tournament, failing to go into the league stage games. Buttler scored an unbeaten knock of 39 runs off 19 balls against Sri Lanka. It was followed by a well compiled 65 run knock against Bangladesh but of no use in the end.
2019 World Cup: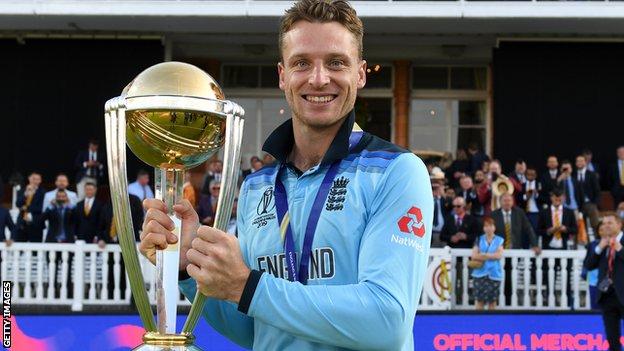 Jos Buttler was named as the vice-captain for England in the 2019 World Cup. He started with an 18-run knock in the first game against South Africa at the Oval. In the next game, Buttler scored a brilliant 103-run knock off just 76 balls- the then fastest century by an England batsman in a World Cup. The third game saw him scoring 64 runs against Bangladesh. His innings helped England post highest ever total in a World Cup- 386/6.
In the final match of the ICC 2019 World Cup, Jos Buttler scored 59 runs against New Zealand. He was involved in the match-winning 110-run partnership with Ben Stokes. Buttler was given the task to bat in the super over as he along with Stokes scored 15 runs in the super over. On the last ball of the New Zealand's super over, Buttler  completed Martin Guptill's run out to help England win their first ever World Cup.
Jos Buttler Biography: Indian Premier League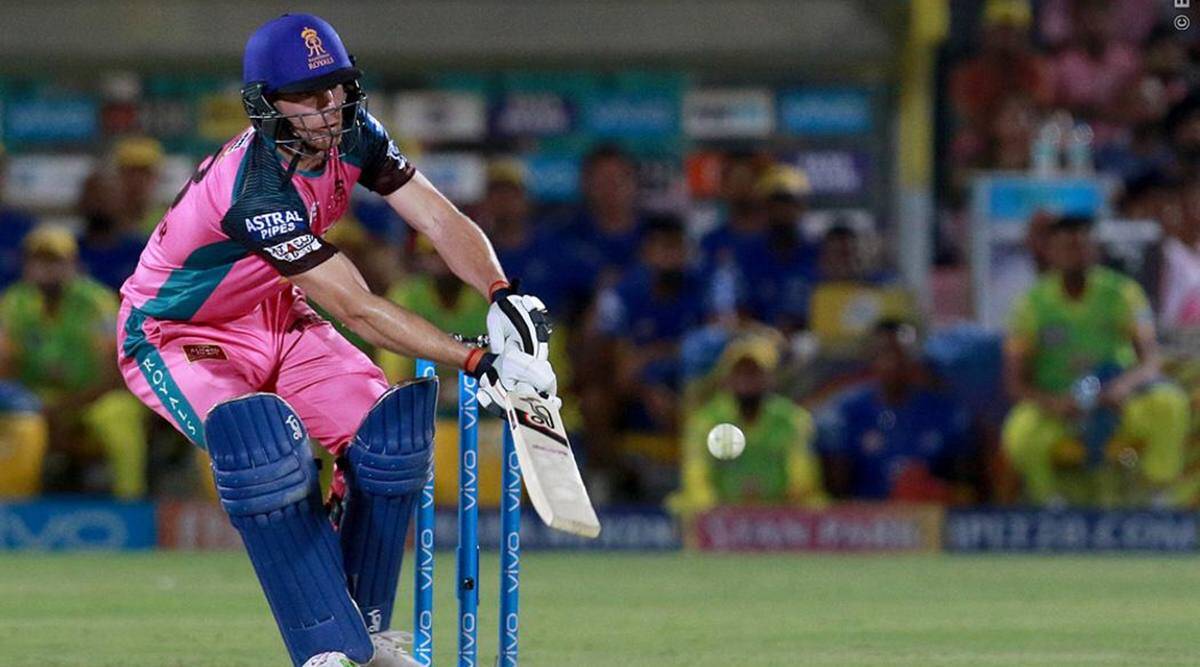 Jos Buttler had to wait until 2016 to make his debut in the cash-rich league. Ahead of the 2016 edition, Mumbai Indians bought the services of the English wicket-keeper batsman. He played two seasons for the franchise but couldn't bat at the particular place. He scored 255 and 272 runs in 2016 and 2017 edition of the tournament respectively.
Though, he exhibited his class after switching to Rajasthan Royals in the 2018 edition. Buttler represented the franchise in 13 matches and scored 548 runs at a spectacular average of 54.80. He was one of the most explosive batsmen in the tournament as his strike rate of 155.24 suggests.
2019 edition saw him scoring three half-centuries in just 8 matches. Unfortunately for Rajasthan, he had to go back to England midway in a bid to prepare for the World Cup. He scored 311 runs in 8 matches at a strike rate of 151.70.
Jos Buttler Biography: Records and Achievements:
1. At 18 years of age in 2009, Jos Buttler made his first-class debut for Somerset.
2. He made his T20 international debut in 2011 against India. His ODI debut came against Pakistan in 2012.
3. Jos Buttler made his IPL debut for Mumbai Indians in the 2016 edition of the league.
4. Buttler shot to limelight in the 2010 season for Somerset. As a 19-year-old he garnered 440 runs in CB40 at a staggering average of 55.00.
5. Jos Buttler completed the run-out of Martin Guptil in the final of 2019 World Cup to help England win their maiden World Cup title in 2019. .
6. In 2010, Jos Buttler received  NBC Denis Compton Award – 2010 for Somerset.
Jos Buttler Net Worth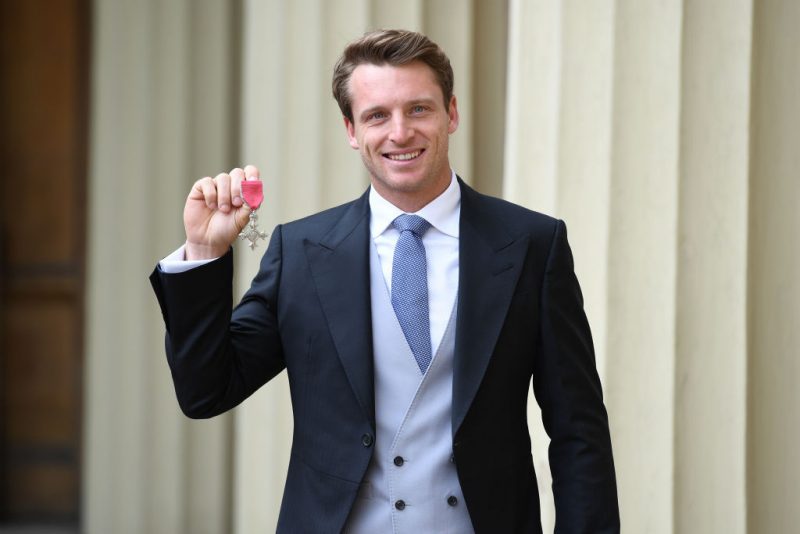 Jos Buttler's major earnings are through playing cricket for England and in T20 leagues across the globe. The estimated Jos Buttler net worth is $10 million (₹76.4 Crore) as of 2020 according to celebsupdate.com. The English wicket-keeper pockets a hefty ₹4.4 crore from Rajasthan Royals per season and is set to feature for the Steve Smith-led franchise in IPL 2020. Jos Buttler is one of the regulars for England across all formats of the game and the Rajasthan Royals star reportedly pockets close $1.14 Million (₹8.7 crores) according to mirror.co.uk.