Best Innings of Harbhajan Singh in IPL
As the nation was celebrating its 74th Independence Day, a news sent tremors of shock and sadness throughout the cricketing fraternity. Mahendra Singh Dhoni, the former Indian skipper, announced his retirement from international cricket. On the same day, 33-year-old batsman Suresh Raina followed suit.
Both have been legends for Chennai Super Kings. But another CSK player, Harbhajan Singh, who happens to be 7 years older then Raina, still feels his body feels as good as it did back in 2013. Speaking to PTI just days before Dhoni's retirement, he said "If you still want to test me by pitting me for a battle of skills against those youngsters you consider best in the business, please bring it on." In fairness, Harbhajan Singh has a right to say so, for he has been useful for CSK in the past two seasons.
Best innings of Harbhajan Singh in IPL
Over the years, he also has been instrumental for Mumbai Indians. Though mainly a bowler, he is also a very handy batsman down the order. Let us have a look at his top 5 Best Batting Performance of Harbhajan Singh in IPL:
5. 30 (29) vs Kolkata Knight Riders
When one hears about the batsman Harbhajan Singh, the first thing that comes to mind is an explosive tail-ender, who was score 20 odd runs from 10 deliveries. But Harbhajan Singh as a sheet anchor? This rare incident happened back in 2011, when Mumbai Indians faced Kolkata Knight Riders.
KKR scored 175 runs, and 'Bhajji' was a tad bit expensive with no wickets to show for. In the run chase, Indians won opener Trimalasetti Suman in the second over, and out of the blue, sent Singh to bat with Sachin Tendulkar. While Tendulkar played some big shots, Singh held the other end and kept rotating the strike. His controlled knock eventually helped Mumbai get over the line.
Read More: Best Batting Performance of Murali Vijay in IPL
4. 33 (22) vs Delhi Capitals
Best innings of Harbhajan Singh in IPL: This knock is the from a 2012 game – a season where Singh hit the most boundaries in his IPL career. Of the 14 boundaries he struck, 5 of them came from this particular game. Mumbai batted first, but there was no gamble in this match. What instead happened was, Mumbai had a shocking start and lost 5 wickets with just 41 runs on the scoreboard.
The run rate was not great either, for it was the tenth over. Singh managed to shift gears and started playing some big shots to put pressure back on Delhi Capitals. Unfortunately, barring him and Rohit Sharma, no batsman managed to get into double figures. As a result, Mumbai ended up getting bowled out for 92 runs.
Read More: Best Batting Performance of Ajinkya Rahane in IPL
3. 45* (30) vs Rising Pune Supergiant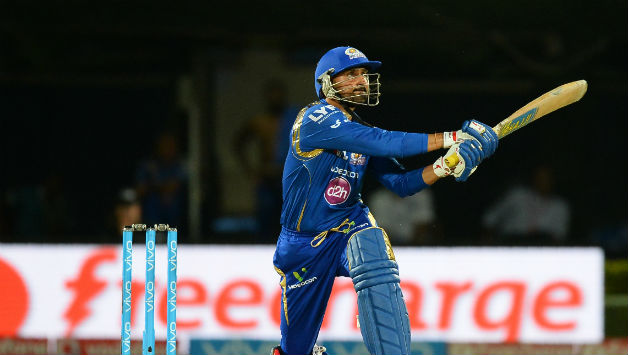 Though member of the IPL since its inception, Singh's only half-century came in 2015. However, he got agonizingly close for his second fifty in the very next season. In this match against Rising Pune Supergiant, Mumbai's start was similar to the last game. Only that it was even worse, as they lost 5 wickets for not 41 runs but a run less than that.
Singh once again started playing some big shots, and this time around, he did found a partner in Ambati Rayudu. His knock of 33 runs included 7 fours and one six. Singh manage to save Mumbai from the embarrassment of an all out, but their total of 121 was still too low to defend.
Read More: Best innings of Prithvi Shaw in IPL
2. 49* (18) vs Deccan Chargers
Best Batting Performance of Harbhajan Singh in IPL: 2010 was the first season in which Harbhajan Singh scored over 100 runs, and it was mostly because of the innings like this mention. The start in this match was not as bad as the previous ones, but problem lied elsewhere. Mumbai were too cautious in their approach, and someone to open the floodgates.
When players like Ryan McLaren and Kieron Pollard failed, Singh took matters into his own hands and played a sublime knock of 49 not out from just 18 deliveries. He hit eight boundaries and two sixes, as his innings propolled Mumbai from a potential 150 to a miraculous 172.
Read More: Best innings of Rishabh Pant in IPL
1. 64* (24) vs Kings XI Punjab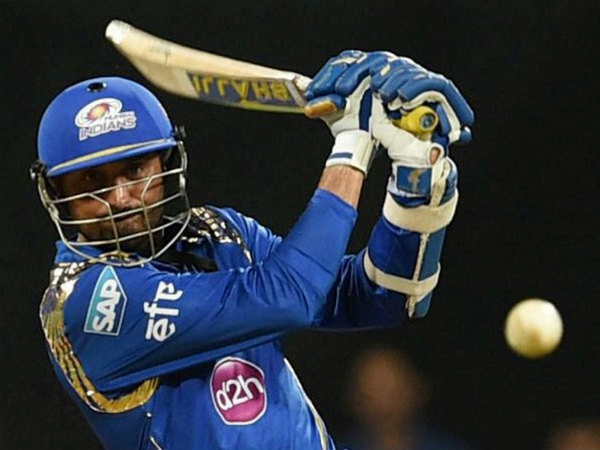 If batting is the sole parameter for judging, 2015 was by bar Singh's best year in IPL. He scored 117 runs in this season – his most ever in a single season – and also got his first and only half-century in the competition. It was a match against Kings XI Punjab, where Punjab batted first and scored 177 runs.
Mumbai once again had a disastrous start, and quite surprisingly, Singh came as low as number 8 in this game. Mumbai lost 6 wickets before reaching 60 runs. With inexperienced Jagadeesha Suchith by his side, Singh played like a one man army and scored 64 runs from just 24 deliveries. Unfortunately, it went in vain as Indians were 18 runs shy of Punjab's total.
Read More: Best innings of Shikhar Dhawan in IPL