Rohit Sharma
Born:

30th April 1987

Birth Place:

Nagpur, Maharashtra, India

Height:

5'ft 11'in

Role:

Batsman

Batting Style:

Right Handed Bat

Bowling Style:

Right-arm off-break
Batting Career Details
| | | | | | | | | | |
| --- | --- | --- | --- | --- | --- | --- | --- | --- | --- |
| | M | Inn | Runs | HS | Avg | SR | 50's | 100's | 200's |
| Test | 32 | 53 | 2141 | 212 | 46.54 | 59.26 | 10 | 6 | 1 |
| ODI | 219 | 212 | 8722 | 264 | 48.46 | 88.44 | 42 | 27 | 3 |
| T20I | 104 | 96 | 2633 | 118 | 32.11 | 138.22 | 19 | 4 | 0 |
| IPL | 188 | 183 | 4898 | 109 | 31.6 | 130.82 | 36 | 1 | 0 |
Bowling Career Details
| | | | | | | | | | |
| --- | --- | --- | --- | --- | --- | --- | --- | --- | --- |
| | M | Inn | Runs | WKTs | Econ | Avg | SR | 5W | 10W |
| Test | 32 | 14 | 216 | 2 | 3.5 | 108.0 | 185.0 | 0 | 0 |
| ODI | 219 | 38 | 515 | 8 | 5.21 | 64.38 | 74.12 | 0 | 0 |
| T20I | 104 | 9 | 113 | 1 | 9.97 | 113.0 | 68.0 | 0 | 0 |
| IPL | 188 | 30 | 440 | 15 | 7.95 | 29.33 | 22.13 | 0 | 0 |
Rohit Sharma Biography
Rohit Sharma is one of the most famous cricketers of the current era and he has made his own place in the International cricket arena with his prolific batting and six-hitting skills over the years. Whilst serving as the current Indian team captain in the absence of regular captain Virat Kohli in the New Zealand tour, he has recently achieved the milestone of being the highest scorer in the T20 cricket along with player with most sixes in the International cricket.
Famously known as ' Hitman" to his the cricket fraternity, he is one of the only players to score three double centuries in the ODI cricket as well. Whilst we are in discussion about this magnificent cricketer, let's take a look at his journey in terms of his childhood, life and cricket career.
Rohit Sharma Family Background & Childhood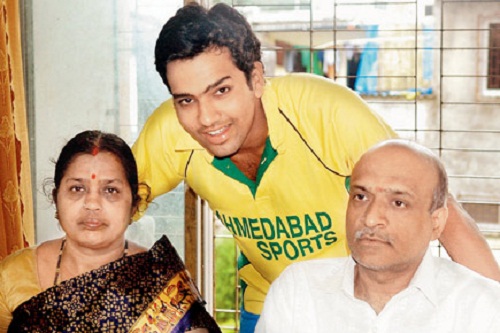 Rohit's full name is Rohit Gurunath Sharma and he was born on April 30, 1987, at Bansod which is in Nagpur, Maharashtra. His father was the caretaker of a storehouse whilst his mother was a housewife and the early days to his family were full of financial struggles. This was the reason he along with his brother Vishal were brought up by their grandparents in the Borivali suburbs in Mumbai and there he used to visit his parents on a weekly basis.
When Rohit was 8 years old, he started developing with his interest in cricket and that's why convinced his uncle to pay him to attend a coaching camp which was organized by famous Mumbai coach, Dinesh lad who was also the coach of the Swami Vivekananda International School at that time. This is why Lad asked him to switch his school to get coached under him whilst getting better cricketing facilities around. Whilst it was given that his family was financially not that strong, his uncle expressed his inability to pay the school fees and that where his coach lad arranged for a four-year scholarship for him after seeing his magnificent talent. His efforts paid off and Rohit went on to score a century on his debut in the school cricket whilst playing as an opener for the very first time in the Harris and Giles school cricket tournament.
Rohit Sharma Domestic Career Records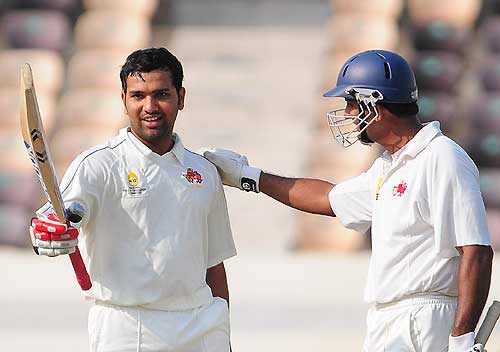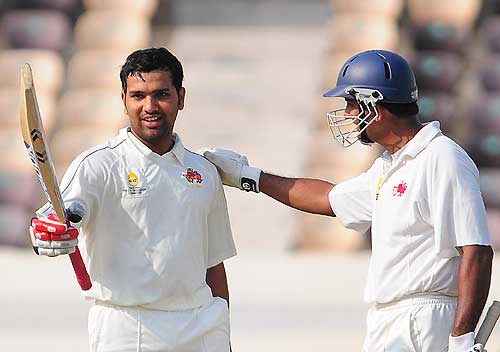 After years of struggle and hardcore efforts, Rohit finally had been able to make his debut in the domestic cricket whilst playing for the West Zone in the Deodhar trophy at Gwalior in 2005. This was the same tournament where he marks his introduction in the cricket world whilst scoring a magnificent century against the team of North zone at Udaipur in 2005.
His valiant efforts with the bat paid him off with a selection in the famous NKP Salve challenger's trophy and also got included in the Champion's trophy probable list even without making a debut in Ranji circuit. Even though he hasn't been able to get a place in the final squad for the Champions trophy, he got to feature in India A squad to play against the New Zealand A team at Darwin in July 2006. Finally, he made his debut in the Ranji Trophy for Mumbai and scored a double century within the first season only whilst playing against the team of Gujarat in 2006.
Whilst Rohit was doing good in both Domestic and International circuit, he was named the Captain of the Mumbai Ranji team after the retirement of Ajit Agarkar in the year 2013-14.
Stepping on to the International Level
It was after one year of making his Ranji Debut, Rohit gets to play for the National Team for the very first time in a match against Ireland in Dublin in 2007. Although he didn't get the top bat in the same match but went on to make some news after playing a match-winning knock for his team in the ICC T20 World Cup in 2007 against the host South Africa. That's where he won his first man of the match and also caught the eyes of the world cricket fraternity on the biggest stage of cricket.
This further made him earn a selection into the Indian squad for the Commonwealth Bank Series against Australia in their own backyard and there he got two half-centuries to his name at some most crucial junctures for his National team. This was the same year when he made his first ODI half-century against Arch rivals Pakistan at Jaipur.
The Unwanted Purple Patch for the Middle Order Magician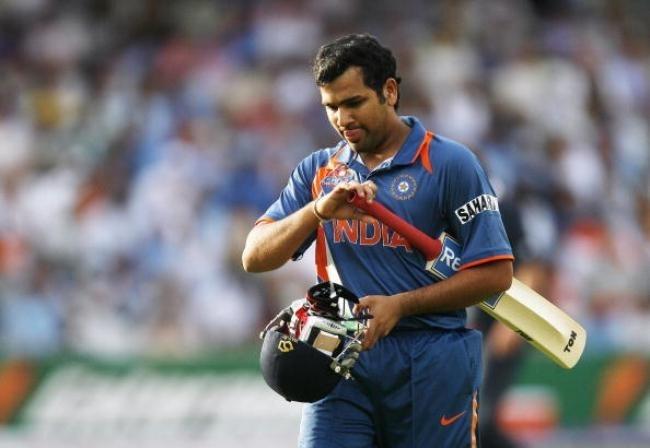 Rohit was usually featured as a middle-order player for the team and whilst he comes across some "not so good" performances for the national team after the Australia tour, he eventually gets to lose his spot in the process.
Even though he scored a triple century in the Ranji Trophy, he wasn't been able to secure a spot in the Indian team for the Bangladesh tour in 2009. Things were also not good for him in the test matches as he didn't been able to cash in the given opportunities provided to him in the longer format in place of Injury-prone VVS Laxman. Whilst he wasn't been able to perform up to his best, he also got himself injured whilst playing football in a warm-up session routine.
Although he scored two consecutive centuries against the teams like Zimbabwe and Sri Lanka in the year 2010, his bad list of performance in South Africa made him miss a chance to feature in the India team's world cup squad.
Rise from the Ashes for the "Never say Never" Man
Rohit didn't give up here and kept on performing his best in the domestic circuit and very soon he earned his call for India's tour of West Indies where he made a stunning comeback by grabbing the man of the series award for his brilliant performance with the bat which included two superb half-centuries. Moreover, one of his knocks were really special as he saved his team from defeat after scoring a super knock of 86 runs at a  time when the team was reeling down with a score of 92 runs for the loss of six wickets.
That was something which made him a national cricket hero overnight and he got promoted to the opening batsman slot along with Shikhar Dhawan to better utilize his skills in the best interest of the team. Whatever happens next went on to take his place in the Cricket history books and him along with Dhawan emerged out as one of the best opening pairs of the current era whilst featuring in numerous match-winning partnerships for their team in the process.
The King of the Double Centuries in the ODI
Although Sachin Tendulkar was the first player to score a double century in ODI cricket, Rohit Sharma made his own mark by making a world record 3 double centuries to his name which also included a world record knock of 264 runs against the Sri Lankan team in 2014. One of his double century knocks against Australia included 16 Sixes which was a new world record. Rohit Sharma and Double centuries became synonymous as he currently stands as the only player on the planet with 3 double centuries in ODI cricket to his name.
Establishing his Presence in the IPL
Although he wasn't been took too seriously by the International cricket in his early days, his brilliant performance in the T2O world cup for his national team earned him a contract worth $750,000 for the Deccan chargers team in 2008 season. Interestingly, he came out as the highest run-scorer in IPL whilst earning an Orange cap to his name.
He then switched to the Mumbai Indians franchise in the 2011 season for an amount of $2 million and went on to become the captain of the team whilst making them winning the title 3 times in the process.
Rohit Sharma Awards and Achievements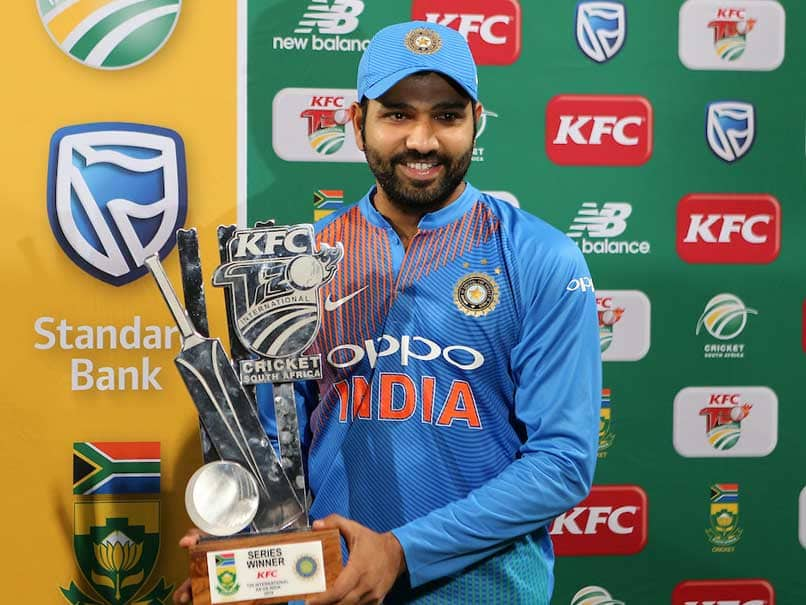 Even though Rohit Sharma has won numerous matches on his own, he holds the record of scoring three double centuries in ODI to his name.

He has received the Arjuna award for his exemplary performance in the world of cricket in 2015.

After Indian player Suresh Raina, Rohit Sharma is the only other player to have scored a century in all three formats of the game.

The player got a hat trick to his name in the IPL and also made his team won the coveted title three times in the past 10 years.

Rohit still holds the record of making the highest score in the ODI cricket when he scored 264 runs in an ODI against Sri Lanka in 2014.
Rohit Sharma Personal Life
Although Rohit Sharma never got time to indulge in a relationship due to his busy cricket schedule, he dated his manager and Friend Ritika Sajdeh for a period of six years before getting married to her on December 13, 2015. Now they both are living in a 4 BHK apartment in Worli Mumbai and quite interestingly, it was renowned cricketer Yuvraj Singh who first got them introduced to each other at a party in 2008.
Facts about Rohit Sharma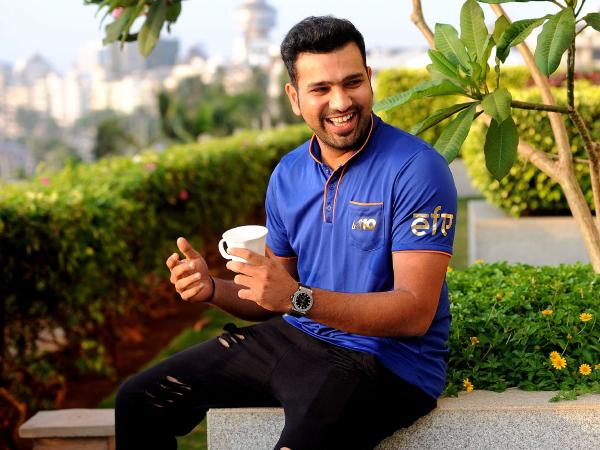 After getting his foot strong in the International cricket, the first thing he did was making his parents shift to a posh apartment in Borivali from a single room house in Dombivali.

He also funded his younger brother Vishal's higher education in Hotel management In the USA as per his promise made to him.

Rohit is an introvert guy with not so expressive attitude and even though we can find him expressing a bit on the cricketing field, he is a shy man to most of his close friends.
Rohit Sharma Net Worth and Commercial Endorsements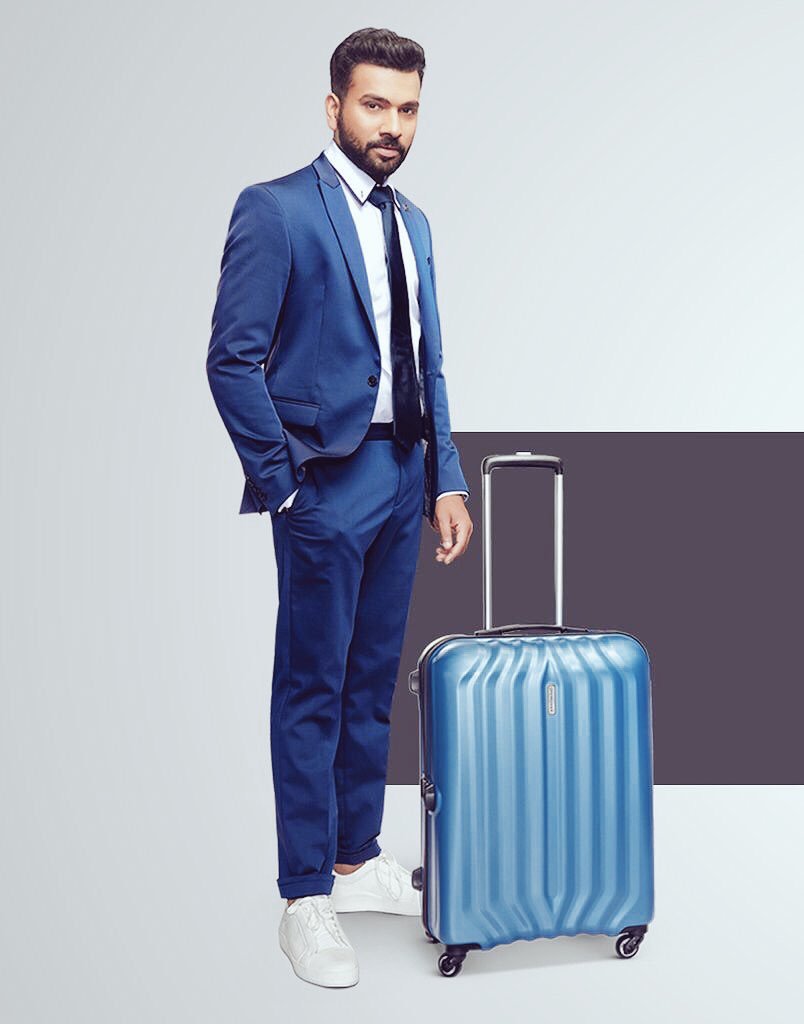 Currently, Rohit is one of the most sought after cricketers and the repute he has earned in the International cricket world has helped him in the financial terms as well. Talking about his net worth, it currently stands as $18.7 million with most of his income coming from his BCCI contract, Match fees, IPL contract, and other commercial endorsements. Rohit Sharma is also been quoted as a big "Car lover" and he currently owns a big fleet of luxury cars at his place which includes some big brands like Mercedes, BMW, Audi, and Porsche.
Whilst we talk about the endorsements he deals with, he earns around 7 crores annually from the same source. One of the high-class brands he deals with is the Swiss watch company Hublot and he also endorses some other brands like Pepsi, Emami, and Panasonic and so on.
Rohit Sharma's Controversies
Although Rohit Sharma has always been known as a cricketer who always stays away from controversies, there are still some unwanted ones which have loomed his cricket career to a bit in the past few years.
It was around last year when social media was stormed with the news that Rohit Sharma has un-followed Virat Kohli from Twitter some heated moments on the cricket pitch during their run outs incident. This was certainly one of the most talked-about incidents on social media for quite some days.
During India's tour to Australia in 2014-15, Rohit Sharma was indulged in the rift with Aussie player David Warner whilst the latter asked him to 'speak English" insultingly and this raised many eyebrows from the cricket fraternity. Eventually, Warner said sorry to him and the matter gets closed.
Rohit Sharma is an Inspiration for Many Young Cricket Aspirants
Rohit did come from a family background which was not that financially strong but his dedication and determination towards cricket took him to greater heights eventually. He serves a big example for being a person who never gave up in spite of all the ups and downs in both his personal and professional life. Even though he was going through a rough patch in the starting days of his career, he never lost hope of making it into the Indian team yet again and this is something which makes him a  special person altogether.
Please follow and like us: