MS Dhoni Captaincy Record
MS Dhoni Captaincy Record: On 7th of July, the whole of the Indian team which is in England for the ongoing series gathered at Cardiff, Wales to celebrate the 37th birthday of Mahendra Singh Dhoni.  He continues to inspire a whole bunch of young cricketers who wish to make it big in life by grit and determination. MS Dhoni popularly called "Mahi bhai" by teammates has been the role model for a perfect captain and cricketer. This 37-year-old cricketer has silenced his critics time and again by delivering at crucial times and earning the tag of Captain cool.
MS Dhoni Captaincy Record – Journey of MS Dhoni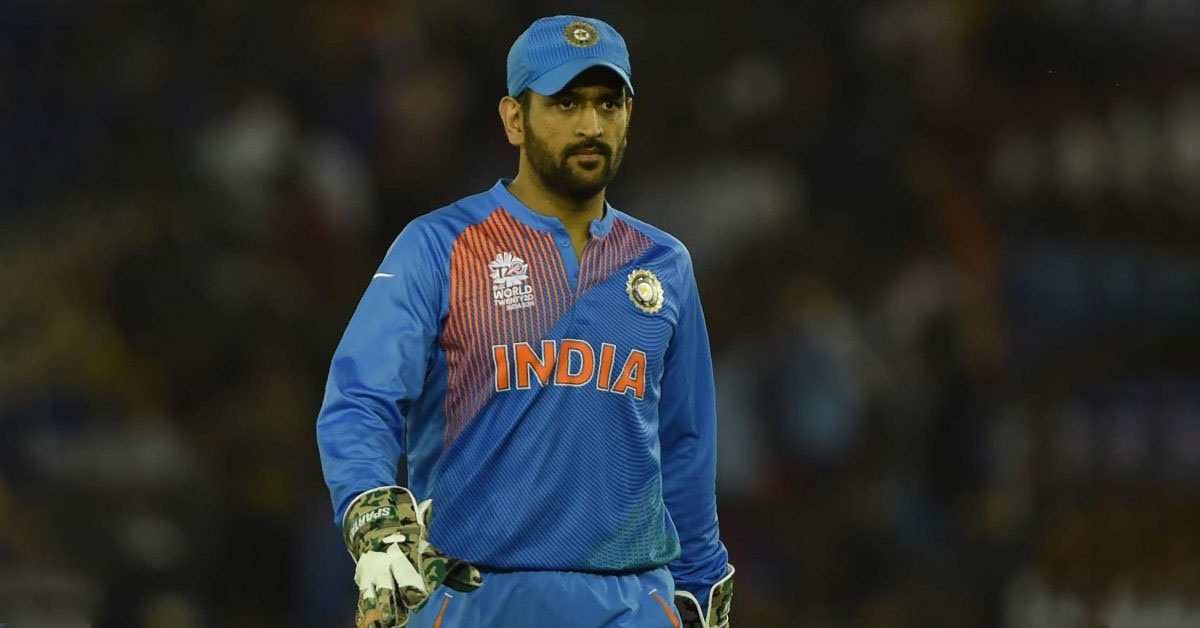 Mahendra Singh Dhoni got the baton of captaincy from Rahul Dravid in 2007. There's no looking back since then. Thus started the making of the most successful captain of India ever had. Take a look at the number of matches India won under him both at home venues and abroad.
Venue
Matches
Won
Lost
Tied
No Result
Venue:
India
Matches:
73
Won:
43
Lost:
26
Tied:
1
No Result:
3
Venue:
Overseas Venue
Matches:
126
Won:
67
Lost:
48
Tied:
3
No Result:
8
Source: Wikipedia

Dhoni is also the most successful captain of India in overseas.

Most Number of Wins in Overseas by a Captain ODI's
Player
Matches
Wins
Loss
Tied

Player:


Ricky Ponting

Matches:


141

Wins:


104

Loss:


29

Tied:


2

Player:


MS Dhoni

Matches:


126

Wins:


67

Loss:


48

Tied:


3

Player:


Hansie cronje

Matches:


87

Wins:


60

Loss:


24

Tied:


1

Player:


Lyoyd

Matches:


77

Wins:


59

Loss:


16

Tied:


1

Player:


Sourav Ganguly

Matches:


111

Wins:


58

Loss:


48

Tied:


0
Besides him, only Mohammed Azharuddin was the next successful captain to have played a total of 47 matches and won 14.
After the exit of Anil Kumble, Dhoni was handed the responsibility of the test side as well and here also he proved his mettle and reached the top of ICC cricket test rankings in 2009. A quick look at the statistics below proves the point:
Venue
Matches
Won
Lost
Draw
Venue:
Home venues
Matches:
30
Won:
21
Lost:
3
Draw:
6
Venue:
Overseas venues
Matches:
30
Won:
6
Lost:
15
Draw:
9
Source: Wikipedia

India won every major ICC event under MS Dhoni's captaincy – the T20 World Cup (2007), ODI World Cup (2011) and the Champions Trophy (2013)
MS Dhoni Captaincy Record – Cricketing Career and His Rise to Captaincy
Dhoni played his first Ranji Match from Bihar in 1999-2000 in which he scored 68 against the Assam team.
While playing for the India A team he played against countries like Zimbabwe, Kenya and Pakistan and made his mark by scoring half-centuries and centuries. Dhoni's batting style attracted the attention of Sourav Ganguly and Ravi Sashtri.
After the early exit of India from the World Cup 2007 the then Indian Captain Rahul Dravid resigned and BCCI was in the lookout for a captain who was well capacitated to engage a young Indian team. Most of the seniors withdrew their names and Dhoni was the appropriate candidate who has established himself by then as an aggressive and consistent cricketer. Moreover, Sachin had seconded the name of Dhoni despite several persons on the Board recommending Yuvraj Singh. And he stood by his word saying "Dhoni is the best captain I have played under, He is very sharp and always alert. He reads the situation well and is open to sharing ideas. He always has discussions with bowlers, batsmen, and senior players separately."
Dhoni's style of batting best suited for a T20 setup. So he was asked to lead the side in the first T20 world cup in South Africa.
In the 2006 series against Pakistan Dhoni helped India take the lead by scoring 72 runs off 46 balls and finally clinched the series 4-1. Dhoni scored 219 runs in four innings at a stupendous strike rate of 137.
MS Dhoni – The Captain Cool | MS Dhoni Captaincy Record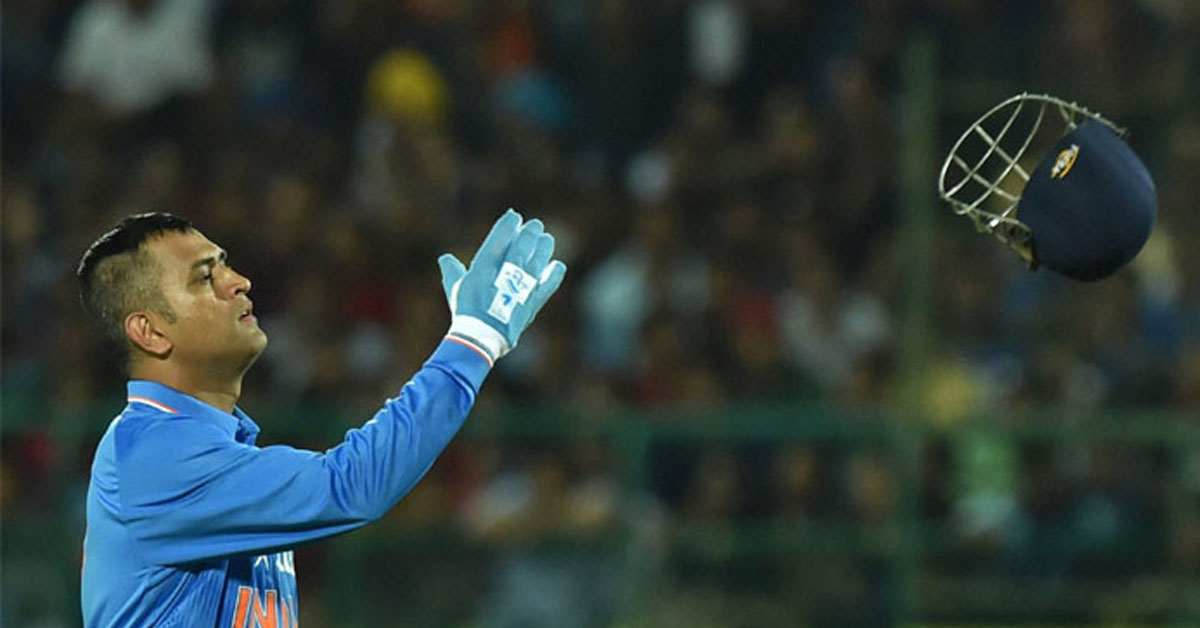 This winning combination of a Captain Wicketkeeper and batsman was critical for India's success which rose to the top ICC rankings in test cricket. India has never seen a successful wicketkeeper-batsman as MS Dhoni who raised the standards of cricket and made it truly a team game by unleashing the Dhoni Era where each and every youngster contributed towards the win.
This master strategist earned his Captain Cool tag by winning some crucial matches single-handedly and taking out of the box decisions which luckily turned in his favour. His batting in critical overs turned the table on the opposition and gave winning touches to games.
Here is the comparative note of wicketkeeper captains
| Wicket- Keeper Captain | No of Matches |
| --- | --- |
| MS Dhoni | 331 |
| Mushfiqur Rahim | 76 |
| Kumar Sangakara | 67 |
| Andy Fower | 62 |
| Alec Stewart | 51 |
The Dhoni Signature shot | MS Dhoni Captaincy Record
Every cricket lover is by now familiar with the signature shot of Dhoni, the helicopter shot. Although cricket fans believe that several players before Dhoni had played this shot but the amazing style lend to it by Dhoni coupled by his wrist work and bat speed made this his signature shot.
His stupendous performance in the limited-overs game made Dhoni the most successful T 20 captain. The table below proves the point
Player
Matches
Wins
Lost
Tied

Player:


MS Dhoni

Matches:


72

Wins:


41

Lost:


28

Tied:


1

Player:


Darren Sammy

Matches:


47

Wins:


27

Lost:


17

Tied:


1

Player:


William potterfiled

Matches:


49

Wins:


24

Lost:


21

Tied:


0

Player:


Asghar Stanikzai

Matches:


26

Wins:


20

Lost:


6

Tied:


0

Player:


Peter Borren

Matches:


34

Wins:


20

Lost:


13

Tied:


0
The Dream come a True Moment – ICC World Cup 2011



The final match of the world cup was played between India and Sri Lanka in the Wankhede Stadium, Mumbai on 2nd April 2011.  This was the first time that the two teams were meeting at this stage. Sangakkara, the Sri Lankan captain won the toss and elected to bat first. The team posted a total of 274/6 in front of India. When Sehwag went back to the pavilion on the 2nd ball of the innings and Sachin too following him, the whole responsibility was on the young brigade. Gautam Gambhir and Virat Kohli added 83 runs in 15 overs before Kohli got out for 35 on Tillakaratne Dilshan's ball. Like a true captain, MS. Dhoni elevated himself and joined Gautam Gambhir to fasten the pace of scoring. The 109m partnership between them played a crucial role and India won the match by four wickets.  After 28 long years, the world came home and that too on the Home ground. The happiness was big the celebrations galore and among all these the modest captains stood firm but silent crediting the win to the team spirit.
MS Dhoni Captaincy Record in IPL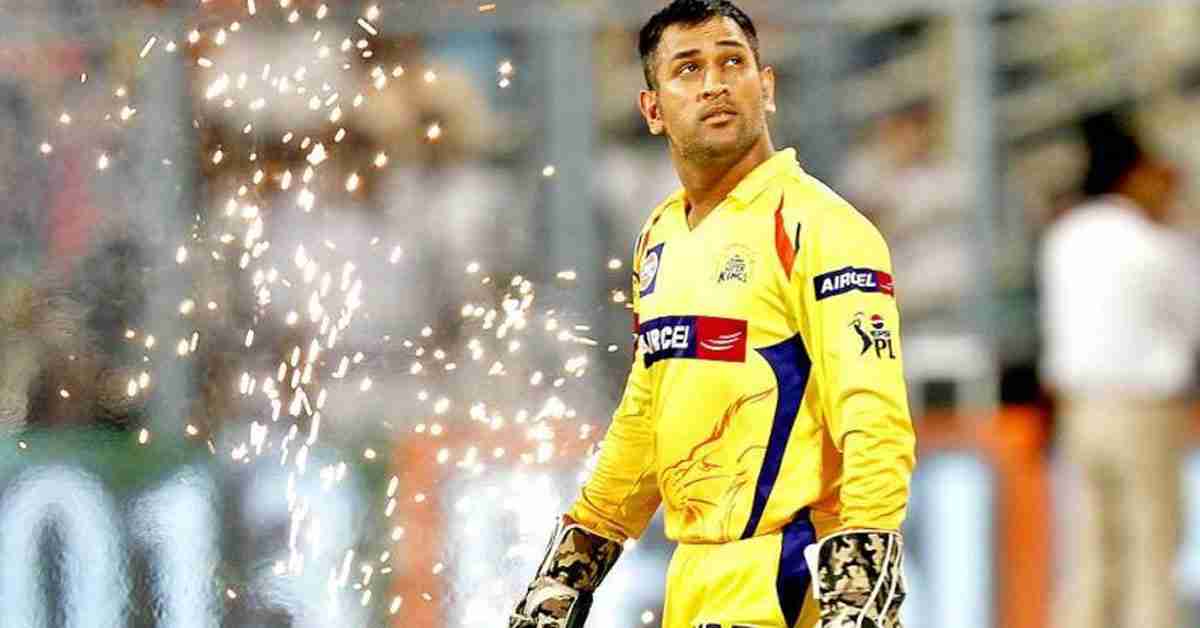 MS Dhoni not only proved himself as the most successful captain of the national team but also as the match-winning captain of the IPL team, Chennai super kings. MS Dhoni's successful captaincy led The Chennai super kings to win the IPL title thrice under him in 2010, 2011 and in 2018. He has retained his captaincy of CSK all the while baring the two-year ban on the team. IPL, the domestic cricket tournament has been the pulse of sporting events in India and Dhoni's team is has been a complete entertainer. Bigwigs like Shane Watson, DJ Bravo, Faf du Plessis play under his captaincy with equal poise and magnificence.
MS Dhoni, The Modest Man | MS Dhoni Captaincy Record



Being a person from a humble background Dhoni never forgot his roots and is a modest cricketer. He takes all success in his stride and has a huge fan following.
MS Dhoni is a loving husband to Sakshi and an adorable Father to a beautiful daughter Ziva. A biographical film based on the life of Dhoni titled MS Dhoni – The Untold Story was released on 30 September 2016.
The Rajiv Gandhi Khel Ratna award was presented to him in 2007-08 and he received the Padmashri award, in 2009. He received the Padma Bhushan India's third-highest civilian award in 2018. MS Dhoni's captaincy record has helped Indian cricket reach new heights of success and provided a solid foundation for future captains to follow by example.
Also Check: Fastest 7000 Runs in ODI Matches