While the World Cup 2022 in Qatar is only 6 months away, As many of the teams have already been decided on their qualifications while some few teams are remaining with their qualifications.
A shocking defeat for former euro champions Italy and Algeria crashing out in the African nation means several stars like Mohammad Salah and Riyad Mahrez may come to Qatar when the time comes in November for the world cup 2022 showdown.
The biggest football players on the list are Liverpool's Mohamed Salah and Borussia Dortmund's Erling Haaland.
Mo Salah's Egypt lost to his Liverpool teammate Sadio Mane's Senegal on penalties after the match finished 1-1 on aggregate, Meanwhile, Haaland's Norway missed a playoffs spot by finishing third in their group.
Sportzcraazy had compiled a Best XI of Top Players XI that definitely won't be playing at the World Cup.
Here is the list of Top Football Players to miss the World Cup 2022.
GK: Gianluigi Donnarumma (Italy)
One of the best keepers in Europe, Donnarumma did save Italy against England with his heroic performance after saving 2 crucial penalties and was named the Player of the Tournament and also helped Italy to win Euro 2020 last summer.
Paris Saint Germain Goalkeeper will have to wait until at least 2026 to win the world cup.
RB: Vladimir Coufal (Czech Republic)
A veteran RB Czech Republic Vladimir side that helped reached the Euro 2020 quarter-finals but won't be playing in the upcoming World Cup in Qatar.
Coufal missed his nation's play-off semi-final against Sweden due to an injury as his team lost to Sweden 1-0.
CB: Giorgio Chiellini (Italy)
One of the most experienced Centre back of the world, Italy's Giorgio Chiellini will also miss the world cup 2022 as his side suffer a shocking defeat to North Macedonia in the group stage. Last Summer, Chiellini lifted the European Championship trophy as Italy's captain and this year might be his last as he will retire from international football.
CB: Leonardo Bonucci (Italy)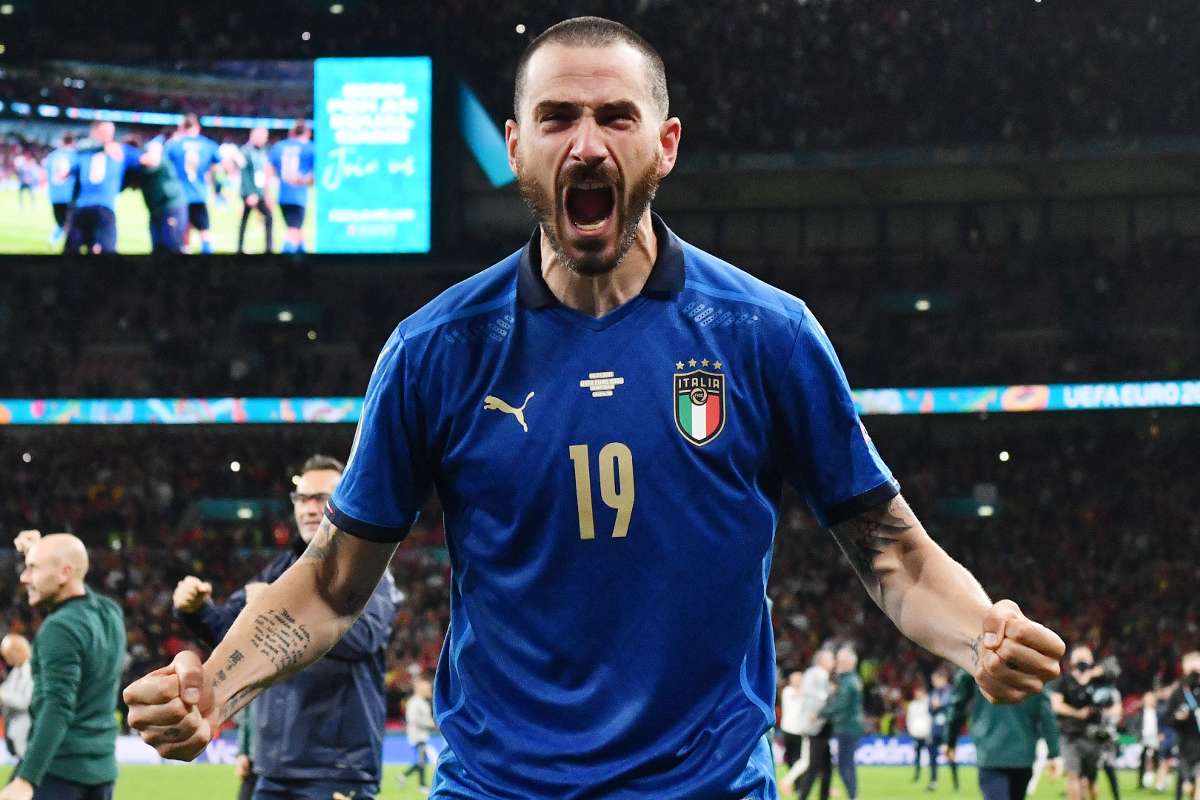 Italy's most composed defender, Leonardo Bonucci missed most of the playoff stage as he was suffering from a back injury and was very disappointed to miss out on the world cup.
LB: David Alaba (Austria)
Real Madrid left-back, David Alaba is regarded as one of the greatest players Austria has ever seen and it was all on Alaba's shoulder to take his side to their first World Cup since 1998 but lost to his Madrid teammate Gareth bale's team, Wales.
Austria suffered a 2-1 defeat as Gareth bale's two wonderful goals took wales to the World Cup 2022 in Qatar.
CDM: Jorginho (Italy)
Jorginho had a brilliant 2021 year as Italy's midfielder won the Champions League, the Euros, and the UEFA Super Cup before finishing third in the Ballon d'Or rankings only behind Lionel Messi and Cristiano Ronaldo.
But the midfielder still had some nightmares as he missed a penalty in both of Italy's draws against Switzerland in the World Cup qualifiers which also cost them play playoff spot game against North Macedonia.
CM: Marco Verratti (Italy)
PSG Midfielder Marco Verratti has only ever made two appearances at a World Cup and they both came in 2014. 
CM: Martin Odegaard (Norway)
A young prospect who was at Real Madrid and now playing with Arsenal in the Premier League has been one of the best signings this summer for Arsenal.
23-year-old Martin Odegaard was named Norway captain in 2021 and had the mission to help his country qualify for the world cup in Qatar but failed to win their respective group and finished third after Netherland and Turkey made Norway to sent back home
RW: Mohamed Salah (Egypt)
After Moving from Chelsea to Liverpool, Salah has made himself one of the best players in the world with his amazing stats while many fans believed Salah should be the winner of Balon D'or when he made Liverpool the champions of Europe and the champions of England. 
In the 2018 World Cup, Salah scored a penalty and made his side qualify for the world cup but this year he lost to his Liverpool teammate Mane's side Senegal in penalties.
LW: Luis Diaz (Colombia)
In Last year's Copa America, Colombia finished third with the help of Luis Diaz's performance as he scored 5 goals in 3 games. Unfortunately, the team still missed the chance to qualify for the world cup 2022 as south America's top 4 teams Brazil, Argentina, Ecuador, and Uruguay qualified for the tournament and Colombia finished fifth. In the playoff game, Colombia lost to Peru and failed to qualify.
ST: Erling Haaland (Norway)
Dortmund's Star player Erling Haaland has become one of the best young talents in the world but will have to wait for his chance to play his first world cup.
Unfortunately, Erling Halaand suffered an injury and missed out on Norway's last 4 world cup qualifiers which cost them miss out on the world cup 2022.