Best Defenders in the World: Football has always been termed as a game of Strikers and there's hardly any match since its inception when Defenders have been credited for any famous victory or a Draw. While we said that, we cannot really write off the crucial role played by all these defenders during a game or the whole championship for their team.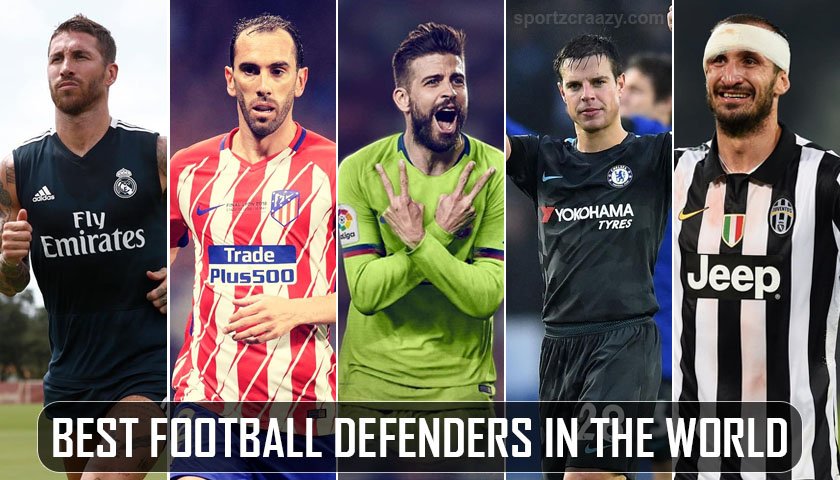 Best Defenders in the World: It's worth mentioning here that there's only one defender in the past 30 years who have been awarded the famous Ballon D' Or and that was Fabio Cannavaro who led his team Italy to the World cup victory in 2006 with his brilliant game. Ever since then, the game has changed a lot and it's the strikers who have once again dominated the World of Football. Still, we can say that Defenders have their own part to play and they must be recognized for the same as well. Therefore, let's take a look at the Top 10 Best defenders in the World right now.
#10 Toby Alderweireld (Belgium )
Clubs played for: Tottenham Hotspurs, Atletico Madrid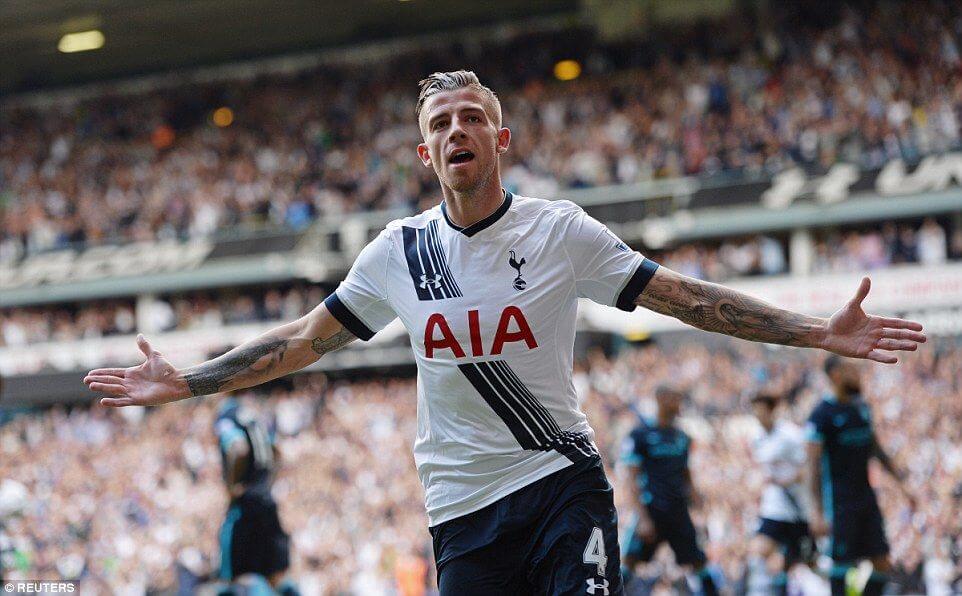 It was in the year 2015 when Toby Alderweireld joined Tottenham Hotspur from Atletico Madrid for 11.5 million pounds and ever since then, their destiny has taken a great forward leap as Tottenham has been able to put up a great show in the English premier league while also qualifying for the UEFA Champions League for the past 3 years.
This is not all as Toby has helped his team Belgium to a great extent while leading them to make it to the top three in the World cup 2018.
#9 Mats Hummels ( Germany )
Clubs played for: Borrusia Dortmund, Bayern Munich
Mat Hummels can be considered as another top defender in the world as he has proved his defending capabilities to a great extent while playing for his National team Germany and Clubs like Borussia Dortmund and Bayern Munich. Over the past few years, he has taken his game to a whole different level and there are some experts who have even compared him to one of the greatest Defenders in Football History, Franz Beckenbauer.
Being a part of the World cup winning squad of Germany in 2014, he has also helped his team Dortmund and Bayern to Four Bundesliga titles in total.
#8 Virgil Van Dijk ( Netherlands)
Clubs Played for : Celtic, Southampton, Liverpool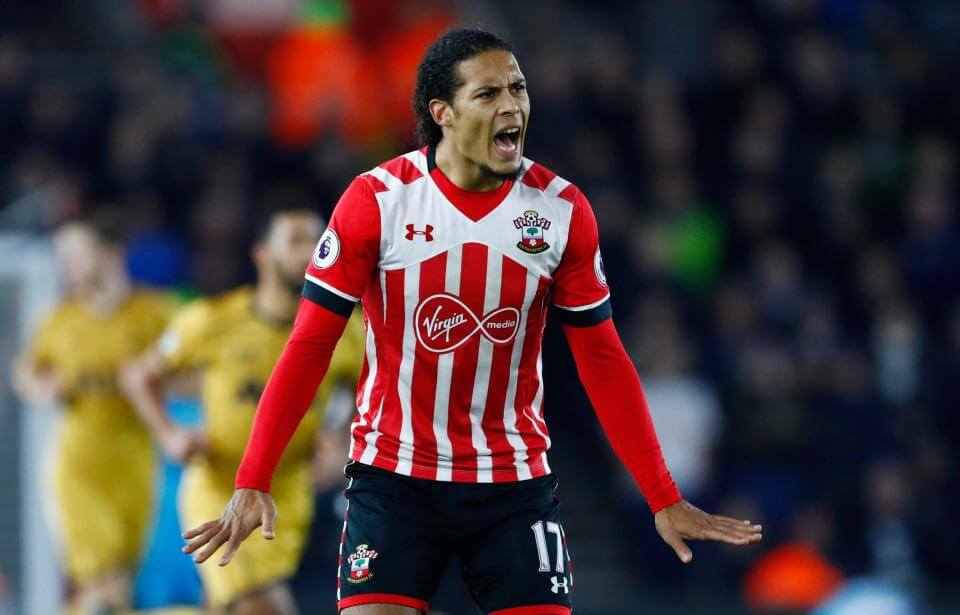 If we have to name one defender who has secured the biggest signing amount ever paid for a defender in the history of footballs, it is Virgil Van Dijk. His rise to the top in the Football arena has seen him joining Southampton initially for 13 million pounds and that's where he made his point benign a great contributor in a number of victories for his team.
Eventually, he joined Liverpool for a record transfer fees of 75 million pounds and he is one of their biggest hopes along with Mo salah, to make them reach to the Top of the World football once again.
#7 Leonardo Bonucci (Italy)
Clubs played for: Juventus, AC Milan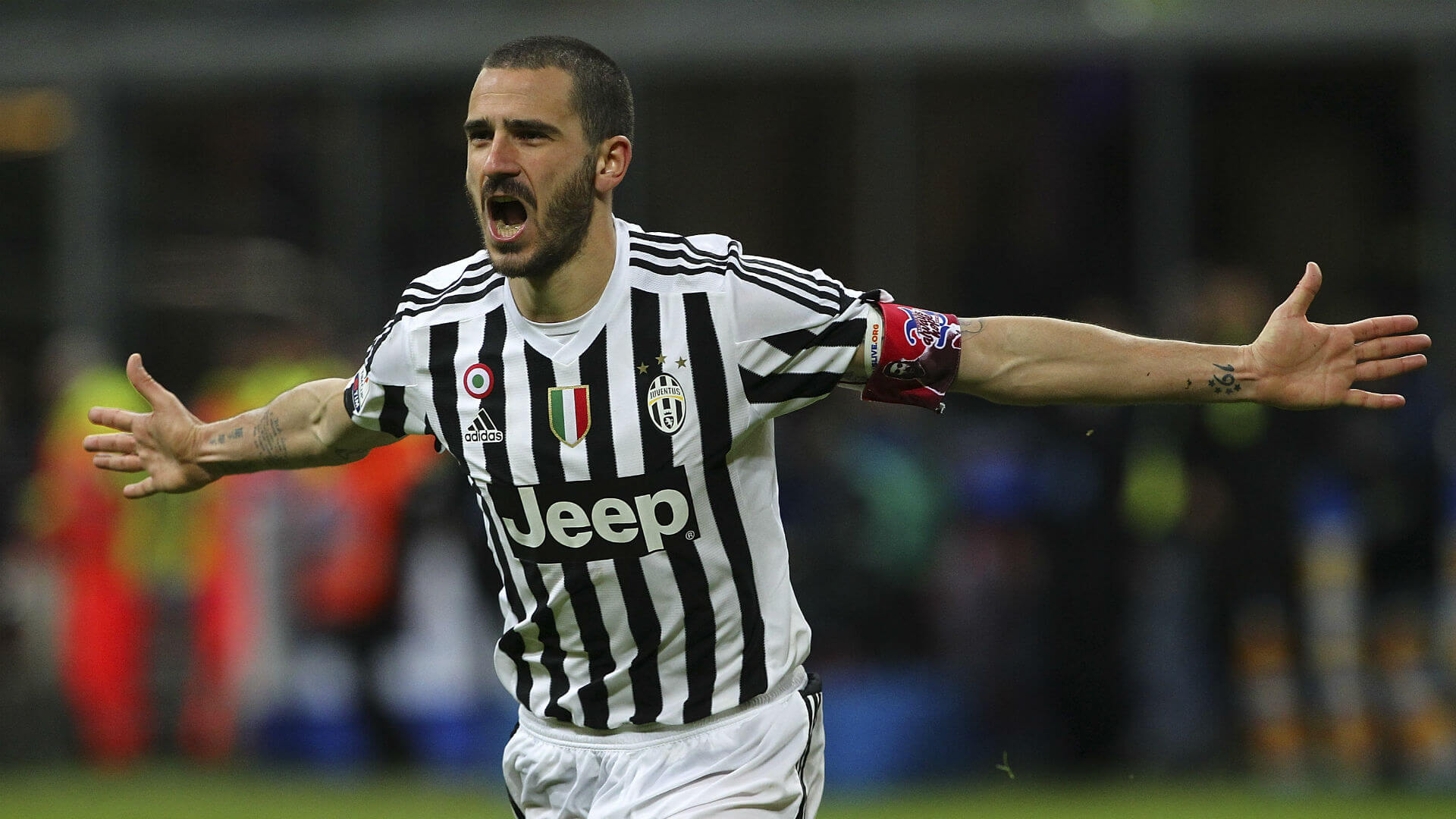 Leonardo Bonucci is another great defender from Italy who has proved his mettle in the Football arena over the past few years. Although he made a mistake while making a switch to AC Milan three years ago, which eventually didn't pay up for him or his team, he came back to join his old team Juventus once again and seems like reliving his lost path once again towards the Glory.
He is one of the cleanest defenders on the football pitch currently who possess the ability to make the ball clear with utmost ease.
#6 Kalidou KouliBaly (Senegal)
Clubs played for: Napoli
Although everyone talked heavily about the role played by Napoli Manager Sarri in their Title quest last season and made hi bagged the deal for becoming Chelsea's new manager, there's hardly anyone who can deny the role played by Kalidou KouliBaly last season.
Even at the age of 27, he has put himself on par with one fo the best defenders around the World and we can surely say that it's a matter of time when he will be looked forward by other European clubs to line up in their team.
#5 Giorgio Chiellini (Italy)
Clubs played for: Juventus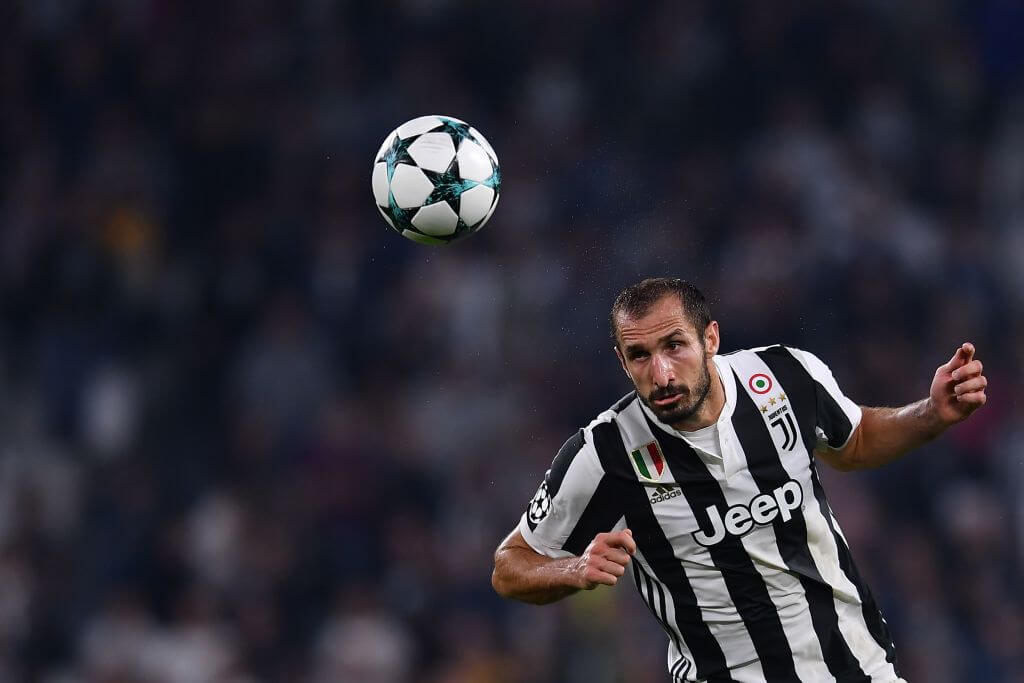 There is a reason why Juventus has been called as a club with one of the best defence in the world and that reason can surely be named as Giorgio Chiellini. While being associated with the team since 2005, Chiellini has led Juventus to one of the most famous victories in various major championships.
He is currently 34 years old but still living it like a king on the football pitch with great defensive capabilities.
#4 Cesar Azpilicueta (Spain)
 Clubs played for: Marseille, Chelsea
While Cesar joined Chelsea for just 7 million pounds a few years back, there is hardly any defender who can live up to his abilities in the defense in the English premier league currently. Even though Chelsea has had a major overhaul in terms of their manager and other key players, Cesar Azpilicueta has been the most consistent performer for the team since long.
#3 Gerard Pique (Spain)
Clubs played for: Manchester United, Barcelona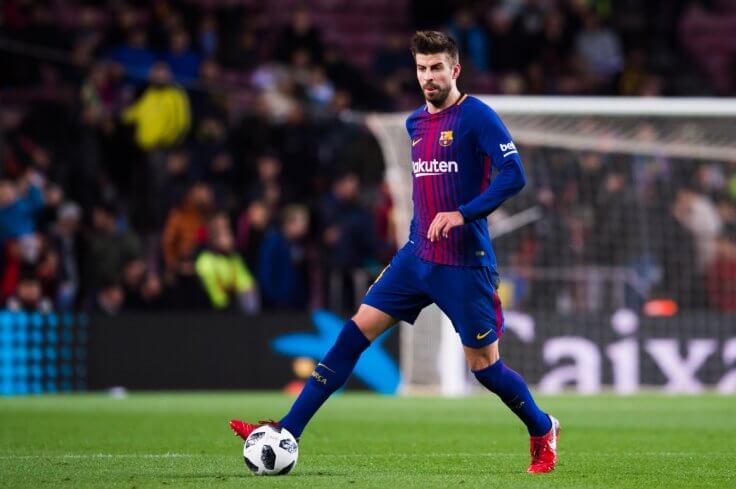 Barcelona has always been known for their perfect attacking capabilities since the past few decades but there's one name which is holding their defense as tight as ever and that is Gerard Pique. The heroics from the Spaniard over the years might have faded under the shadow of Lionel Messi, there's never been a doubt which has been put to his capabilities.
Leading his team to 8 la Liga titles along with 4 champions leagues victories; he is still up and running for Barcelona in the current context.
#2 Diego Godin (Uruguay)
 Clubs played for: Atletico Madrid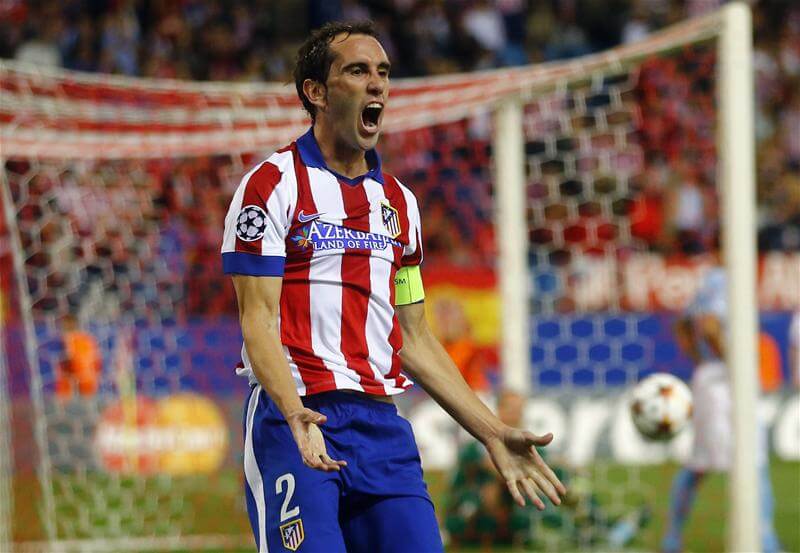 Even at an age of 32 years, Diego Godin is flying nice and high while being one of the best defenders currently in the International arena. Playing for his club Atletico Madrid, he has become one of those players who can read the game with utmost perfection and eventually make the best move possible out of the same in a matter of minutes. Without any doubt, he can be quoted as one of the players to be credited for the Resurgence of Atletico Madrid in World football recently.
#1 Sergio Ramos (Spain)
Clubs played for: Real Madrid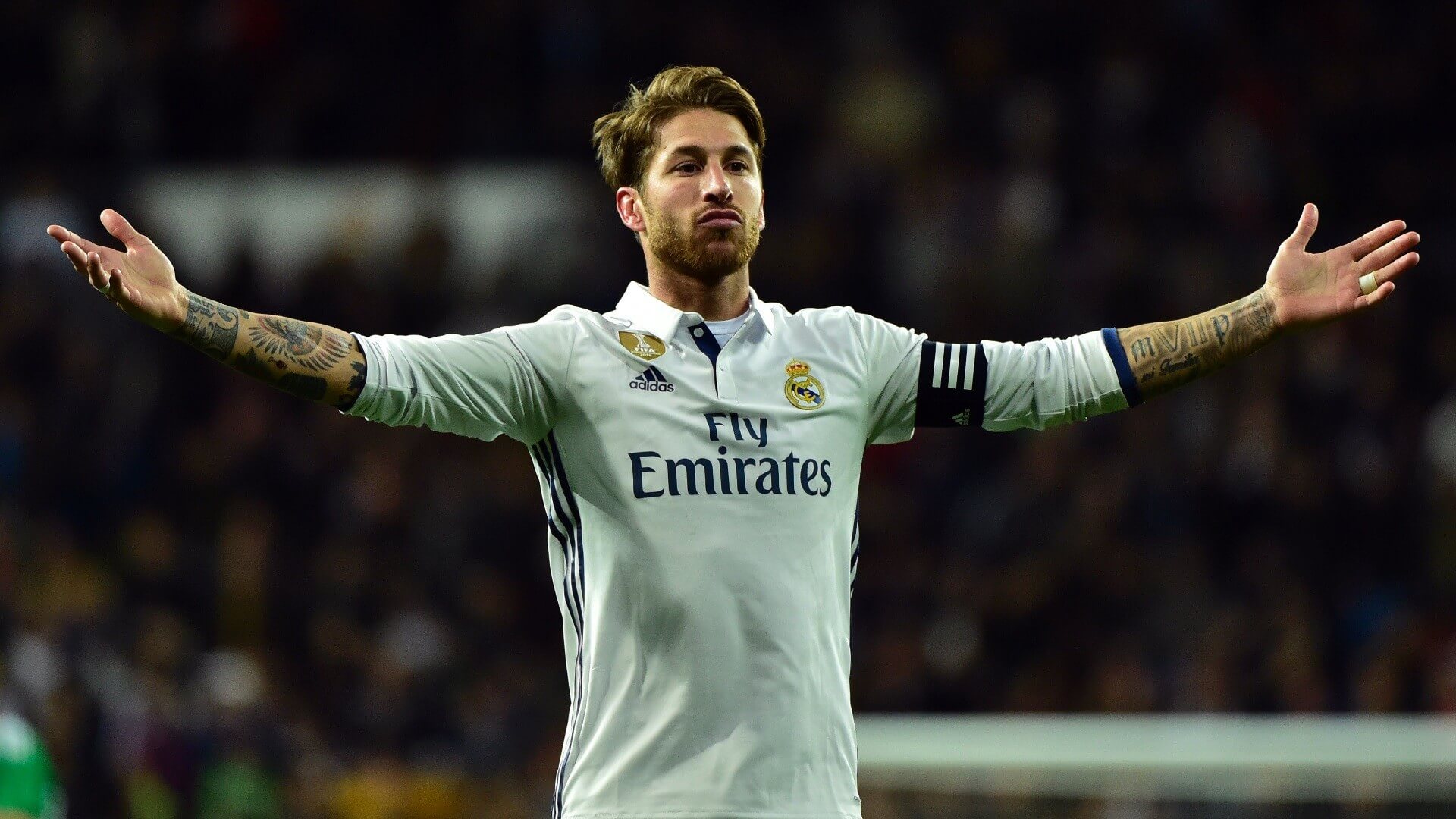 If we have to talk about one player who has played with the same ability in both halves with utmost perfection, it has to be Sergio Ramos. His brilliance while being a perfect centre back that can also come on attack when and wherever required has made some of the crucial goals in the biggest stages of some major European championships. Currently he got 4 la Liga titles along with 4 champions' league titles with his team Real Madrid.