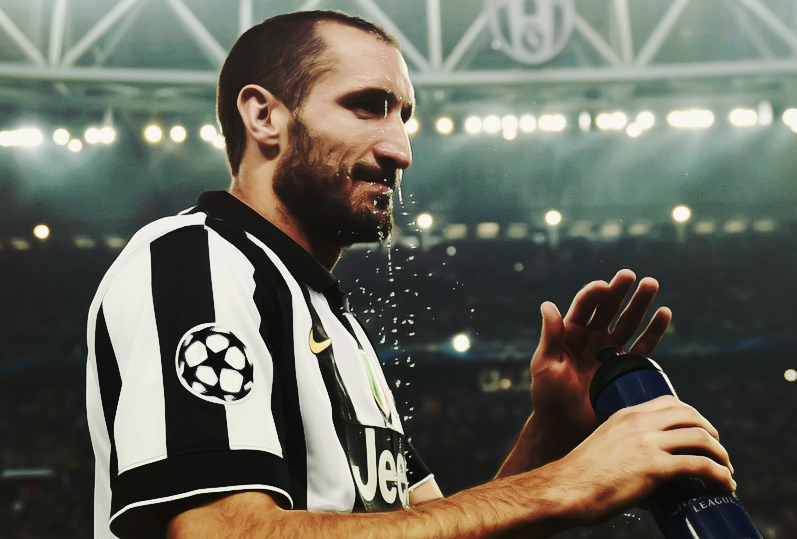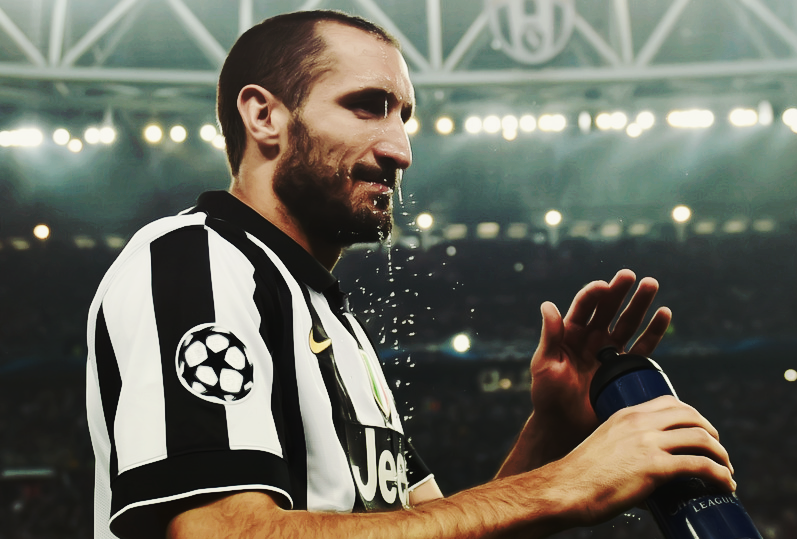 Giorgio Chiellini a.k.a King Kong is an Italian professional footballer who plays as a defender and captions the Italian national team and the club Juventus. Giorgio possesses impressive strength, physicality, and aggression in his gameplay. He begins his career with Livorno in 2000, but later after playing for Roma and Fiorentina, he moved to Juventus in 2005.
With the Serie A club, he won eight major titles from 2012 to 2019, which includes winning four Coppa Italia and Supercoppa Italiana title each. He has also been named in the Serie A title four times and has been awarded the Serie A Defender of the Year three times. For his national team, he made his debut in 2004. He has till now has a total of 102 caps was selected as the nation's squad for the 2004 bronze-winning Olympics team. The Italian footballer has represented in three UEFA European Championships, two FIFA World Cups and two FIFA Confederations Cups.
 EARLY LIFE
Giorgio was born on 14th August 1984 at Pisa, Italy to Fabio Chiellini and Lucia Chiellini. His father was an Orthopaedist, while his mother was a business manager, as being a child of high paid and intellectual parents he has the freedom to purse ant carrier he would like to and so he did. He decided to become a professional footballer. His first club happened to be Livorno F.C where he joined as a part of their youth club, he committedly spends 10 years playing for Livorno F.C youth club till he wasn't promoted in the senior side of the team. Playing form the senior side he established himself as a top-notch player with great defensive abilities. Eventually he after spending year a long time in Livorno he departed for the club Juventus in 2004 for 6.5 million euros, but just after sold to Fiorentina the co-owner of the deal to 3.5 million euros. He played for Fiorentina from 2004-05.
PERSONAL LIFE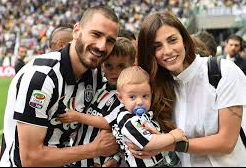 Giorgio married his long-time girlfriend Carolina Bonistali in a private Catholic ceremony, on 17th July 2014 at the Sanctuary of Montenero in Livorno. The couple was blessed with a daughter who was born on 2015 July.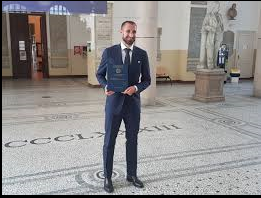 Chiellini is one among very few footballers who had attained proper academic heights despite playing football. In July 2010 he completed his bachelor's degree in economics and commerce from the University of Turin. In 2017, he completed his master's degree in business administration from the same University. Chiellini has an identical twin brother who is known by the name of Claudio. Both twin brothers grew up sport-loving kids,
Claudio supported Juventus while Chiellini loved AC Milan. Claudio now serves as Chiellini's agent who plays for his favorite club the Juventus. Giorgio was nicknamed King Kong by his supporters after seeing his unique style of celebrating a goal that goes by beating his chest like a gorilla.
PROFESSIONAL LIFE
On his return to Juventus, he was made regular under Fabio Capello, while playing for Juventus he made 23 appearances in his first season. In 2006-07 season he played a major role in assisting the team to conquer the Serie B title, after which he was promoted to Serie A. Following his game in Juventus in 2007-08 season, he started playing from left-back but due to injuries was shifted to center-back.
While playing for Juventus he assisted the team to conquer the Serie A consecutively from 2011 to 2018, he also played a major role in winning the Coppa italina title for the club from 2014-2017 in a row and lastly the Suppercoppa Italiana in 2012, 2013, 2015 and 2018. For his impeccable performance throughout the club, he has been honored with the 2015 All-time UEFA European Under-21 Championship Dream team, Juventus Player of the year 2008-09 and Juventus Greatest XI of all time in 2017.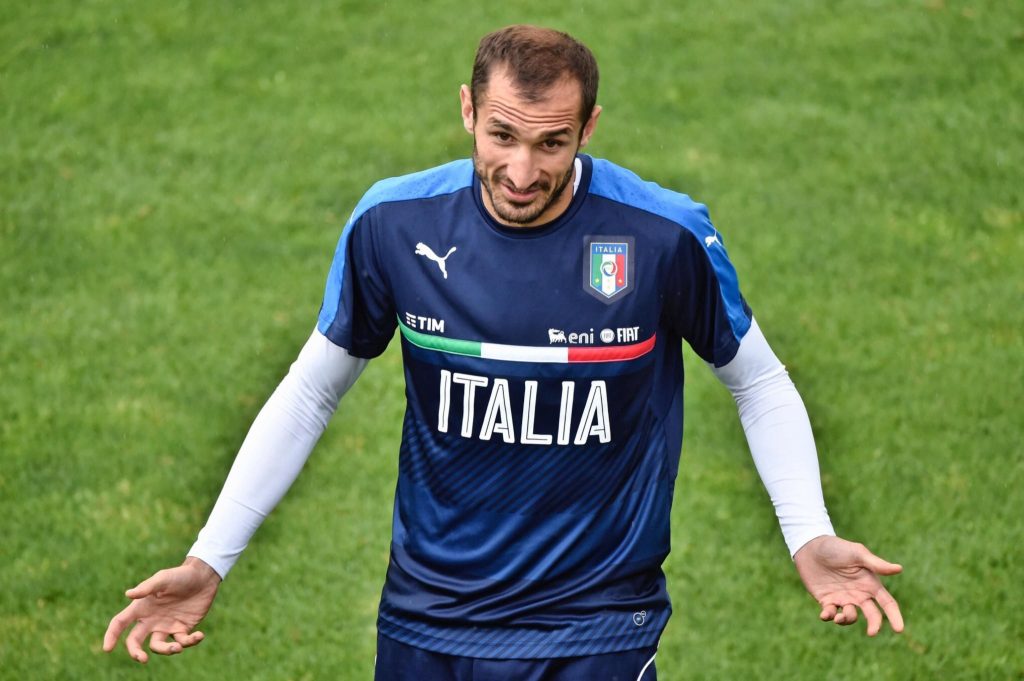 For the national team, he has been a part of the team since its youth squad where he has helped the team to win the UEFA European Under-19 Champions title in 2003 while playing from the senior side he has been brought Olympic bronze medal for his country.  He has also been the part of the team that participated in FIFA FiPro in 2012, 2014 and 2017
| | |
| --- | --- |
| Clubs | Season |
| Livorno | 2000-04 |
| Fiorentina | 2004-05 |
| Juventus | 2005-current |
HONOURS
Juventus
Serie A: 2011–12, 2012–13, 2013–14, 2014–15, 2015–16, 2016–17, 2017–18, 2018–19
Serie B: 2006–07
Coppa Italia: 2014–15, 2015–16, 2016–17, 2017–18
Supercoppa Italiana: 2012, 2013, 2015, 2018
INTERNATIONAL HONORS
Italy
Olympic Bronze Medal: 2004
Italy Youth
UEFA European Under-19 Championship: 2003
ACHIEVEMENTS
Serie A Team of the Year: 2012–13, 2014–15, 2015–16, 2017–18
Serie A Defender of the Year: 2008, 2009, 2010
UEFA Team of the Year: 2017
UEFA Champions League Squad of the Season: 2014–15, 2017–18
ESM Team of the Year: 2012–13, 2014–15, 2017–18
FIFA FIFPro World XI2nd team: 2017
FIFA FIFPro World XI 4th team: 2015, 2018
FIFA FIFPro World XI 5th team: 2016
France FootballWorld XI: 2015
Juventus Player of the Year: 2008–09
JuventusGreatest XI of All Time: 2017
Team of the Tournament: 2007
All-time UEFA European Under-21 ChampionshipDream Team: 2015
PHYSICAL MEASUREMENTS:
Height: 6ft 2in
Weight:   85kg
Eye color: Dark brown
Hair color: Black
PERSONAL INFORMATION: 
Full Name: Giorgio Chiellini
Date of Birth: 14th August 1984
Place of Birth: Italy
Playing Position: Centre-Back
Nickname: King Kong
EDUCATION: University of Turin
Relationships: Carolina BonsaiBonistali
Kids: Daughter
HOBBIES: Playing football
CONTROVERSY
During the 2014 World Cup in Brazil, he was involved in an unfortunate incident that sparked outrage in the football world. Luis Suarez being unable to tackle defences of Chiellini, gave him a hard bite over his shoulder and despite the whole world saw what Suarez did, he wasn't caught and booked by the officiating referee.
NET WORTH
15 Million dollars
 SOCIAL MEDIA
Facebook: https://www.facebook.com/GiorgioChielliniOfficial/
Twitter: @chiellni
Instagram: @giorgiochiellni