Best Football Siblings: Be it the Neville brothers, the Hazard brothers or the Lukaku brothers, football was witnessed various pairs of successful blood-bound players sweating alongside each other on the same field. There are occasions when these brothers play for different teams, but sometimes they do get the chance to play together.
Some brothers play in the same league, while some represent different countries. Yes, that's in the case of Kevin and Jerome Boateng. More on that later, as here we take a look at some of football's best siblings who have made their name in the world of football together.
The Nevilles are the most deserving among the lot for the numero uno spot because they are arguably the most famous brothers to have played for the legendary Manchester United club. Both players hailed from the Reds' famous class of '92, and obviously, Gary was far better known because he was the skipper of the side. He retired and tried a hand in coaching with Valencia but was sacked after a series of disappointing results.
Phil was pushed out of the fore much sooner than his brother, despite being a decent player, but he took up punditry and can be seen alongside his brother Gary as well. You just can't separate these two, can you?
Fun Fact: The name of Gary and Phil's father was Neville Neville. Interesting right?
After a dismal spell at Barcelona, Yaya Toure decided to reunite with his older brother Kolo when Manchester City came calling in 2010. Yaya was a midfield general, a box-to-box runner while his brother Kolo was a defender, more like a mountain at the back.
However, the pair spent just 3 years at the Etihad as Liverpool snapped up Kolo Toure in 2013 and boy oh boy were the Man City and Liverpool fixtures were a treat to watch hence. While Kolo retired in 2017 after a stint with Celtic in the Scottish league, Yaya is still going strong with Olympiacos.
The sons of legendary African player Abedi Pele, Jordan and Andre Ayew have defined what it means to be brothers. The duo has always stuck together since the start of their respective careers. After establishing themselves as the star brothers of Ligue 1 they decided to make a big jump.
Andre joined Premier League outfit, West Ham, in 2016, with his younger brother following him to Swansea a year later. Their love is also evident when it comes to the national side. They both missed Ghana's World Cup qualifiers at the same time citing illness. These two have some bonding between them!
Jerome and Kevin Prince Boateng
These two brothers are the definition of how brothers can be poles apart despite being family. Jerome and Kevin Prince Boateng represent different nations at senior level, while Kevin represents Ghana; Jerome chose to turn out for Germany. And that's not all; they are reportedly not on speaking terms. There's some serious drama in this family.
Add to the mix their brother George who is the eldest, the trio makes an intriguing family photo. However, things weren't always like this. Jerome and Kevin started their youth career at the same club, Hertha Berlin. Since then, Kevin who is the elder of the two has donned kits of nine clubs while Jerome despite being the youngest showed more stability and maturity.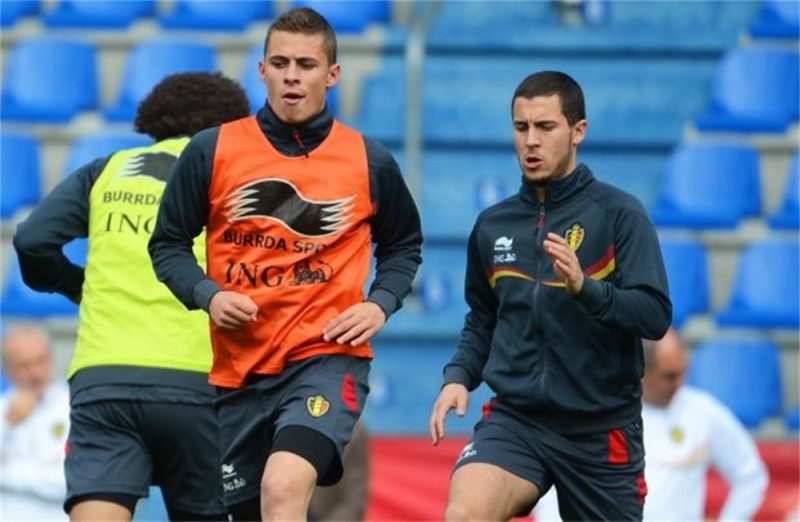 Eden Hazard and Thorgan Hazard have a third sibling too, whose name is Kylian. However, the two elder brothers are a far better-known entity in the world right now, but Kylian has shown good promise off late.
Having signed for Chelsea in 2012 both Eden and Thorgan have had very different paths since. While the former has developed into Chelsea's star man and recently moved to Real Madrid, Thorgan couldn't find the regular game time and moved to Germany with Borussia Mönchengladbach. And that's not all, their sibling Ethan too is trying to force himself into the big picture. What a proud family the Hazards would be.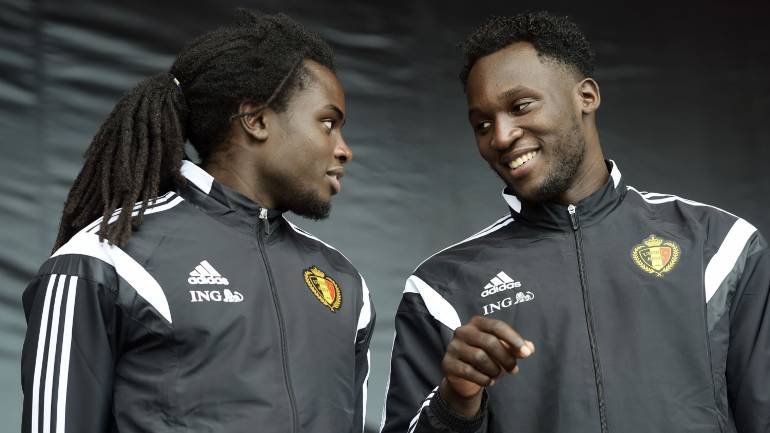 Honestly, you cannot make a comparison between these two. The Elder one, Romelu is one of the best strikers in the Premier League and has amassed a century of goals in the competition all under the age of 25.
The younger one, Jordan has had steady growth but not the kind of impact his brother made. Hailing from Anderlecht's youth academy, Romelu even moved to Inter Milan by the time his younger brother made his debut with the Belgian club. Nevertheless, the future looks bright for both these players particularly the younger one as he seeks to become a regular with the national team setup.
Thiago and Rafinha Alcantara
The Alcantara brothers started their careers at Barcelona's famed La Masia academy. Similar to the Boateng brothers, Thiago and Rafinha represent two different nations. Thiago is a regular started for Spain, while Rafinha chose to represent Brazil. However, they both play in the same central midfield position.
The elder one, Thiago developed immensely under Guardiola and followed him to Bayern Munich where he is still a regular feature. However, at 25 his younger brother is still finding his feet with Barcelona. He was on loan at Inter Milan last term but will be given ample opportunities to prove his point this season.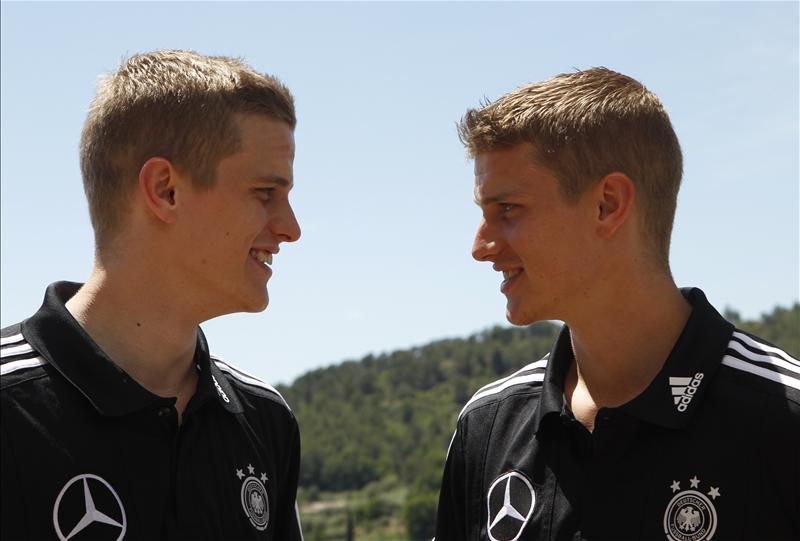 These two brothers play in the same position, they play for the same country and even the same club. The twins Sven and Lars are actually true blood brothers of football. They started their careers at 1860 Munich's academy and made their debut in the same year – 2006.
They even left Munich in the same year, 2009 and while Sven moved to Borussia Dortmund where he played for eight years, Lars decided to sign for Bayer Leverkusen.
Last season, Sven ditched Dortmund to plan a reunion with his brother at Leverkusen. They have been crucial for Leverkusen since. While Sven sits ahead of the back four to provide cover, Lars is more adventurous going forward.
Also Check: