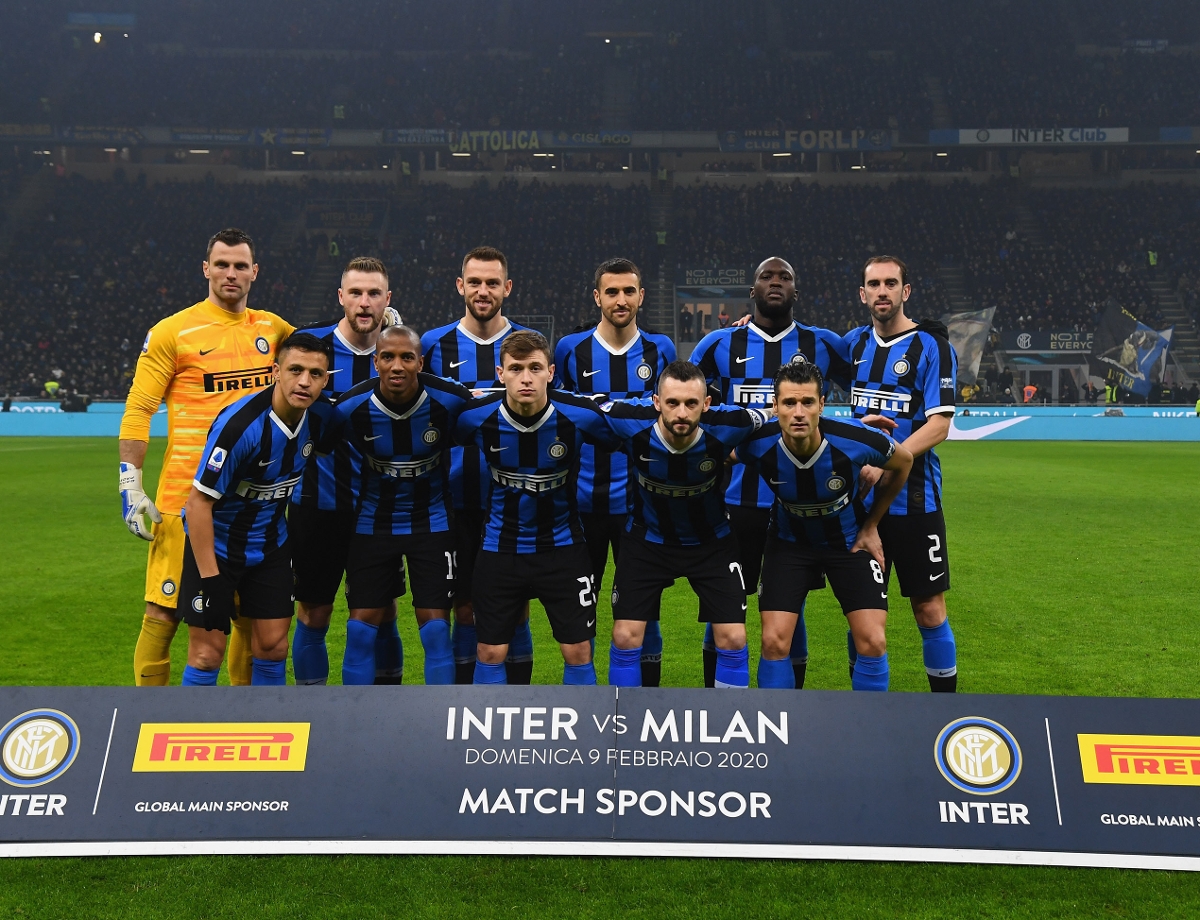 One of Italian most famous club,  Internazionale Milano, commonly referred to as Internazionale or simply Inter, and called as Inter Milan outside Italy, is an Italian professional football club rooted in Milan, Lombardy. Inter is the only Italian club to have never been transferred from the top flight. The club is one of the most valuable in Italian and world football.
The club was established in 1908 following a split within the Milan Cricket and Football Club (Which is now A.C. Milan), The club won its first championship in 1910 and since its inception, the club has won 30 domestic trophies, including 18 league titles, 7 Coppa Italia and 5 Supercoppa Italiana. There was a phase between 2006 to 2010, where Inter won five successive league titles, which is the all-time record at that time. They have also won the Champions League three times including two back-to-back in 1964 and 1965 and then another in 2010. Their latest win completed an unprecedented Italian seasonal treble, with Inter winning the Coppa Italia and the Scudetto the same year. The club has also won three UEFA Cups, two Intercontinental Cups, and one FIFA Club World Cup.
Speaking of the home matches, Inter's home games are played at the San Siro stadium, which they share with local rivals A.C. Milan. San Siro is the largest in Italian football with a capacity of 80,018. The Matches held between A.C. Milan and Inter, are known as the Derby Della Madonnina, are one of the most followed derbies in football. As of 2019, Inter has the highest home game attendance in Italy and the sixth-highest attendance in Europe
History
In 1922, Inter remained in the top league after winning two play-offs. Six years later, during the Fascist era, the club was compelled to collab with the Unione Sportiva Milanese and was renamed to Società Sportiva Ambrosiana. The team donned white jerseys during those. It was in 1929, that the club's chairman Oreste Simonotti changed the club's name to Associazione Sportiva Ambrosiana, however, fans continued to call the team Inter, and in 1931 new chairman Pozzani paved in to as a shareholder and changed the name to Associazione Sportiva Ambrosiana-Inter.
The club won its first Coppa Italia (Italian Cup) in 1938–39, headed by legend Giuseppe Meazza, after whom the San Siro stadium is officially named. However, despite Meazza suffering an injury, the fifth championship still was continued in 1940. And post the end of World War II the club regained its original name, winning its sixth championship in 1953 and it's seventh in 1954.
Coaching Staff
| | |
| --- | --- |
| Position | Name |
| Head coach |  Antonio Conte |
| Vice coach |  Cristian Stellini |
| Technical assistant |  Gianluca Conte |
| Technical assistant |  Paolo Vanoli |
| Fitness coach |  Costantino Coratti |
| Fitness coach |  Antonio Pintus |
| Fitness coach |  Julio Tous |
| Goalkeeper coach |  Adriano Bonaiut |
Management
| | |
| --- | --- |
| Position | Name |
| Head nutritionist |  Matteo Pincella |
| Football analysis manager |  Michele Salzarulo |
| Fitness data analyst |  Giuseppe Bellistri |
| Technical-tactical analyst |  Alessandro Davite |
| Technical-tactical analyst |  Giacomo Toninato |
| Head of medical staff |  Piero Volpi |
| Squad doctor |  Alessandro Corsini |
| Squad doctor |  Luca Pulici |
| Squad doctor |  Alessandro Quaglia |
| Physiotherapists coordinator |  Marco Dellacasa |
| Physiotherapist |  Leonardo Arici |
| Physiotherapist |  Ramon Cavallin |
| Physiotherapist |  Dario Fort |
| Physiotherapist |  Andrea Galli |
| Physiotherapist/Osteopath |  Andrea Veschi |
| Functional rehab |  Andrea Belli |
Squad
No.
Position
Player

1

GK

Samir Handanović (captain)

2

DF

Diego Godín

5

MF

Roberto Gagliardini

6

DF

Stefan de Vrij

7

FW

Alexis Sánchez (on loan from Manchester United)

8

MF

Matías Vecino

9

FW

Romelu Lukaku

10

FW

Lautaro Martínez

11

MF

Victor Moses (on loan from Chelsea)

12

MF

Stefano Sensi (on loan from Sassuolo)

13

DF

Andrea Ranocchia (vice-captain)

15

DF

Ashley Young

18

MF

Kwadwo Asamoah

20

MF

Borja Valero

23

MF

Nicolò Barella (on loan from Cagliari)

24

MF

Christian Eriksen

27

GK

Daniele Padelli

30

FW

Sebastiano Esposito

31

DF

Lorenzo Pirola

32

MF

Lucien Agoumé

33

DF

Danilo D'Ambrosio

34

MF

Cristiano Biraghi (on loan from Fiorentina)

37

DF

Milan Škriniar

46

GK

Tommaso Berni

77

MF

Marcelo Brozović

87

MF

Antonio Candreva

95

DF

Alessandro Bastoni
Honors
Ligue
Serie A
Type
Competition
Titles
Seasons
Domestic
Serie A

18

1909–10, 1919–20, 1929–30, 1937–38, 1939–40, 1952–53, 1953–54, 1962–63, 1964–65, 1965–66, 1970–71, 1979–80, 1988–89, 2005–06,[nb 1] 2006–07, 2007–08, 2008–09, 2009–10
Coppa Italia

7

1938–39, 1977–78, 1981–82, 2004–05, 2005–06, 2009–10, 2010–11

Supercoppa Italiana

5

1989, 2005, 2006, 2008, 2010

Continental
European Cup / UEFA Champions League

3

1963–64, 1964–65, 2009–10

UEFA Cup

3

1990–91, 1993–94, 1997–98

Worldwide
Intercontinental Cup

2

1964, 1965

FIFA Club World Cup

1

2010