Best Fielders For MI
As taking a spectacular catch or dining full-length to save what looked like a certain boundary can give the whole team a huge psychological boost, the importance of maintaining a good fielding unit in T20 cricket cannot be overstated.
Luckily for Mumbai Indians, they have been blessed with a few great fielders, a few of which we shall look back at in this list of the 5 Best fielder for MI in IPL history:
Top 5 Best Fielders For MI
#5. Lendl Simmons
Lendl Simmons is one of those versatile athletes that any captain would love to have in their side, simply because he can field with great competence in any position. From taking catches and making diving stops while stationed within the 30-yard circle to stopping boundaries and holding on to skiers in the outfield, Simmons is adept at it all. Whenever he has taken to the field for Mumbai Indians, he has always given a good account of himself, bringing value to the side. In fact, when added to his explosive batting, his fielding makes him one of the most popular foreign imports in the IPL, which is why he makes this list of the 5 best fielders for MI in IPL matches.
Read More: Best fielders for RCB in IPL
#4. Dwayne Bravo
Speaking of popular foreign imports in the IPL, Dwayne Bravo has to be near the top of that list! A talented player who always turns up with a smile on his face and clearly loves playing the game, Bravo makes cricket look fun whether he's batting, bowling, or fielding. As it happens, he's great at all three, but his fielding skills bring him to the fourth spot on this list of the 5 Best fielder for MI in IPL matches. Although he only played for Mumbai Indians for a short while and has since moved on to achieve a lot of success at Chennai Super Kings, Bravo's superb athleticism and reliable catching make him one of the game's premier athletes, and someone you'd love to watch play.
Read More: Best Fielders in SRH
#3. JP Duminy
South Africa has always produced a number of excellent athletes who are extremely valuable assets to have in the field, and JP Duminy is one such player. A great T20 batsman as well as a useful bowler, Duminy proved his worth in the field as well during his time at Mumbai Indians. He would always start out in the circle during the power play, diving all over the place to make sure that runs were saved. As the innings wore on, he would do the same thing by moving further back towards the boundary, where he would cover the ground at a rapid rate. An extremely reliable catcher of the ball as well, his place in this list of the 5 best fielders for MI in IPL matches is extremely justified.
Read More: Best Fielder for DC in IPL
#2. Hardik Pandya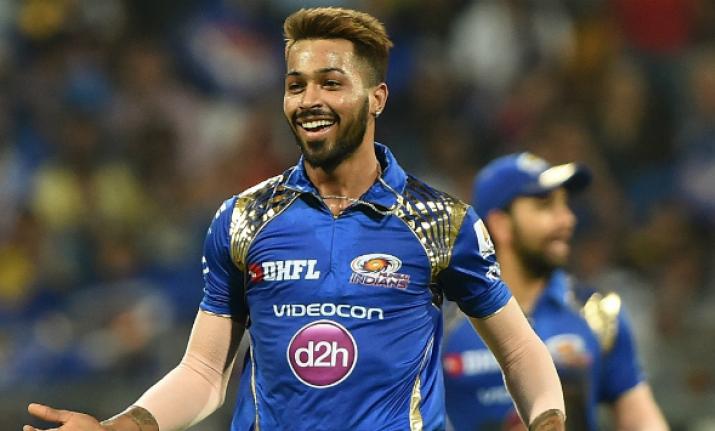 The only Indian whose inclusion in this list of the 5 Best fielder for MI in IPL history cannot be contested, Hardik Pandya is a phenomenal athlete who, like all other players on this list, is a real asset to have on the pitch. Another common factor between Pandya and the other players on this list is that they are all-rounders, all accustomed to being involved in the action whenever they are on the pitch in some capacity or the other. Pandya is an extremely confident character who always wants the ball to come to him while fielding and has pulled off some extremely high-octane pieces of brilliance on the boundary that involve either taking spectacular catches or saving what looks like a certain boundary.
Read More: Best Fielder for KKR in IPL
#1. Kieron Pollard
The top spot on this list of the 5 best fielders for MI in IPL history can only go to one man – Kieron Pollard. As one of three West Indian players to feature on this list, Pollard epitomises the athleticism and natural ability that players from the Caribbean are blessed with like few can. For a man of his considerable size, Pollard moves swiftly across the ground and is able to leap to almost unbelievable heights, which enables him to grab some of the best catches the IPL has ever seen.
He also uses his power to throw the ball in from the deep like a rocket, contributing to a few run-outs as well. As a batsman who has hit the ball in Pollard's general direction, one would be incredibly careful before taking him on, as he has the ability to change the game in a flash from wherever he happens to be fielding!
Read More: Most Successful Fielder in IPL