Cricketers coming out of retirement is somewhere normal talk in modern cricket. The most recent case was former south Africa skipper, AB De Villiers who mentioned earlier that he is looking to come out of retirement and will make a comeback in international cricket.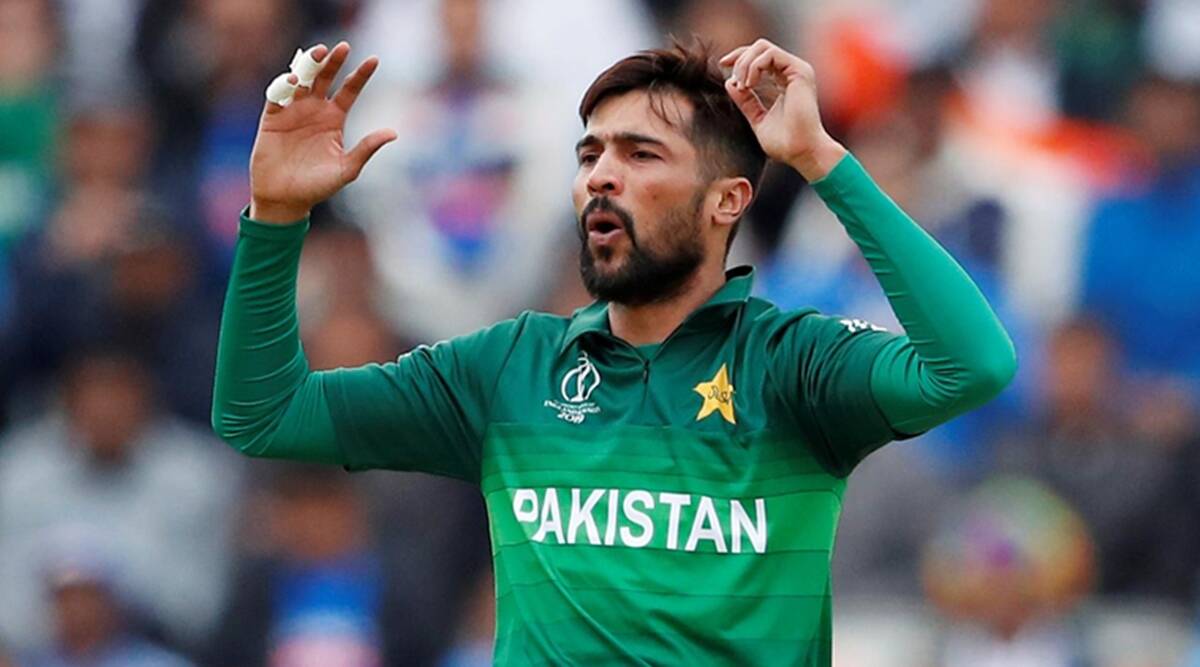 Although, South African cricket denied the rumors of De Villers coming out of retirement which broke many cricket fans' hearts.
On Sunday Pakistan local media reported, that Pakistani bowler, Mohammad Amir is likely to come out of retirement and will make an international comeback.
Ramiz Raja as chairman of Pakistan Cricket Board is likely to take an important decision in next few days with a reason Imran Khan is no more Patron in Chief of PCB.

— Arfa Feroz Zake (@ArfaSays_) April 10, 2022
The news broke after Pakistan Cricket Board Chairman, Ramiz Raja decided to resign from the position of the deposition of Imran Khan as the Prime minister of Pakistan.
Mohammad Amir has represented the Pakistan cricket team in 61 ODIs, 36 Test, and 50 T20Is and grabbed a total of 361 wickets for his side.
Also Check: Full List of ICC All-time ODI Batting Rankings
Earlier when Mohammad Amir was still active in the squad and Ramiz raja became the PCB chairman, the conflict between the two was always there and later Amir decided to quit.
In December 2020, Mohammad Amir decided to quit international cricket and the reason stated by the Pakistani bowler was being mentally tortured by Pakistan Cricket Board
"I am leaving cricket for now because I'm being mentally tortured," he had said while announcing his retirement.

"I don't think I can bear such torture. I've borne lots of torture from 2010 to 2015, for which I served my time. I've been tortured by being told the PCB invested a lot in me."
Relation between Mohammad Amir and Najam Sethi, who will be the new PCB chairman after Ramiz Raja has always been good as Najam Sethi supported the Pakistani pacer in his tough times.
Amir also thanked former Pakistan skipper, Shahid Afridi who was the captain of Mohammad Amir during the match-fixing scandal.
"I'll just say two people invested in me a lot: [former PCB chairman] Najam Sethi and [former Pakistan captain] Shahid Afridi."
Mohammad Amir earlier mentioned he would not retire in 2020 if  Waqar Younis and Mishab-ul-Haq would quit who were the bowling coaches of the Pakistan team at that time.
Meanwhile, Mohammad Amir isn't the first cricketer who came out of retirement.
Lets' check out the full list of cricketers who came out of retirement.
| | | | |
| --- | --- | --- | --- |
| Player | Team | Retirement ( Year) | Came out of retirement (Year) |
| Shahid Afridi  | Pakistan | (5 times in the last 11 years) 2006 | Just after two weeks 2006 |
| Imran Khan | Pakistan | 1987 | 1992 |
| Javed Miandad | Pakistan | 1996 | Just after 10 days  |
| Dwayne Bravo | West Indies | 2018 | 2020 |
|  Kevin Pietersen | England | 2018 | 2020 |
| Carl Hooper | West Indies | 1999 | 2001 |
| Steve Tikolo | Kenya | 2011 | 2013 |
| Grant Flower | Zimbabwe | 2004 | 2010 |
| Bob Simpson | Australia | 1968 | 1977 |