It is always interesting to know everything about celebrities.  The Lion of Lahore, the king of Swing- Imran Khan is popular for being Pakistan's first and only cricket captain to win the cricket world cup (1992). Imran Khan, whose full name is Imran Ahmed Khan Niazi, is the current prime minister of Pakistan. He is the 22nd Pakistani politician and is the founder and chairman of the Pakistan Tehreek-e-Insaf (PTI).  In a nutshell, the 66 years old man is unquestionably the greatest cricketer to emerge from Pakistan, and arguably the world's second-best allrounder after Garry Sobers.
The early life of Imran Khan
Imran Khan was born as the only son of Ikramullah Khan Niazi, a civil engineer, and his wife Shaukat Khanum, and has four sisters, on 5th October 1952 at Lahore, Punjab. Though some reports would mention his date of birth as 25th November 1952 later it was reported that 25th November was wrongly mentioned by Pakistan Cricket Board officials on his passport. His paternal family is of Pashtun who is long settled in Mainwali in Nothern Punjab and belong to Nazi Tribe.
Talking about one of his ancestors, Haibat Khan Niazi, in the 16th century, "was one of Sher Shah Suri's leading generals, as well as being the governor of Punjab." Khan's mother hailed from the Pashtun tribe of Burki, which had shaped several successful cricketers in Pakistan's history, including his cousins Javed Burki and Majid Khan. Maternally, Khan is also a progeny of the Sufi warrior-poet and inventor of the Pashto alphabet, Pir Roshan, who hailed from his maternal family's ancestral Kaniguram town located in South Waziristan in the tribal areas of northwest Pakistan. His maternal family was based in Basti Danishmanda, Jalandhar, British India for about 600 years. He grew up with his sisters in relatively affluent, upper-middle-class circumstances as a quiet and shy boy in his youth.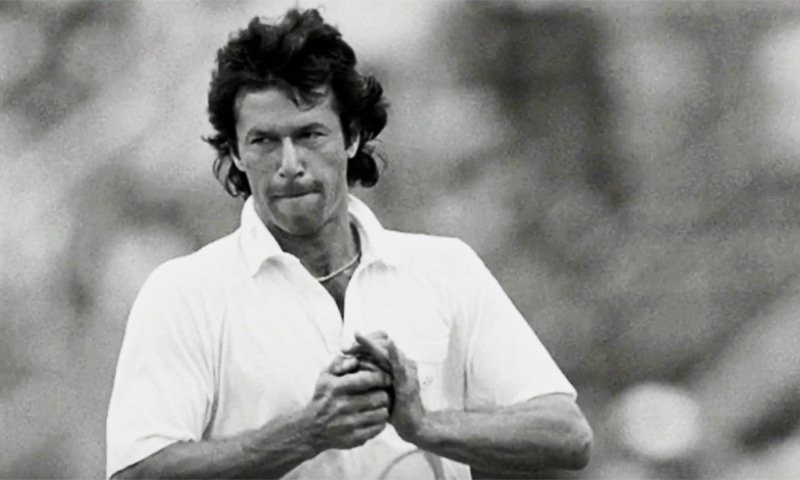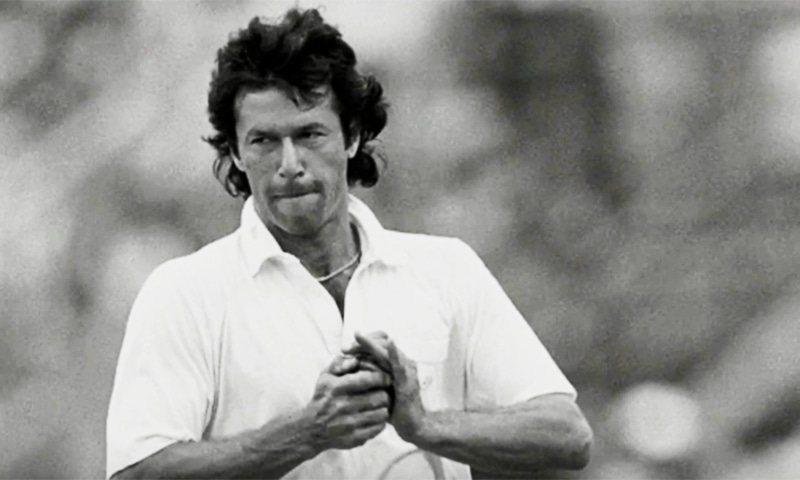 He completed his education at the Aitchison College and Cathedral School in Lahore, and then the Royal Grammar School Worcester in England, where he excelled at cricket. In 1972, he enrolled in Keble College, Oxford where he studied Philosophy, Politics, and Economics, graduating with a third-class degree in 1975.
Achievements of Imran Khan
Imran Khan received the Pride of Performance award in the year 1983 and Khan made his first-class cricket debut at the age of 16 in Lahore. Khan achieved the all-rounder's triple where he secured 3000 runs and 300 wickets in 75 Tests, the second-fastest record overdue Ian Botham's 72. He is also well-known as having the second-highest all-time batting average of 61.86 for a Test batsman playing at position 6 of the batting order. He played his last Test match for Pakistan in January 1992, against Sri Lanka at Faisalabad. Khan retired enduringly from cricket six months after his last One Day International which was the historic 1992 World Cup final against England in Melbourne, Australia.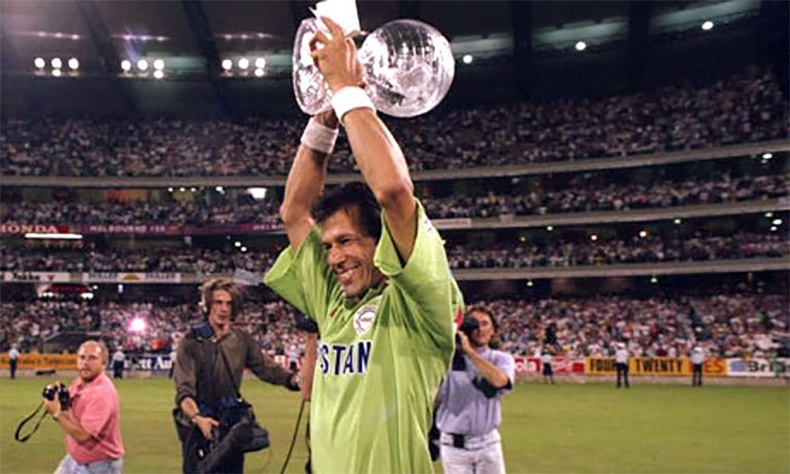 He concluded his career with 88 Test matches, 126 innings and scored 3807 runs at an average of 37.69, including six centuries and 18 fifties. Not to forget his peak score was 136 runs. As a bowler, he took 362 wickets in Test cricket and thereby becoming the first Pakistani and world's fourth bowler to do so. In ODIs, he played 175 matches and scored 3709 runs at an average of 33.41. His highest score remains 102 not out. His best ODI bowling is documented at 6 wickets for 14 runs, a record for the best bowling figures by any bowler in a One Day International innings.
He was behind the foundation of Shaukat Khanum Memorial Cancer Hospital and Research Centre, Lahore and Namal college, Mainwali. He dedicated this hospital to his mother, Shaukat Khanum who died of cancer.
Imran Khan is no doubt making waves right in the very heart of Pakistan's political spectrum. It was in 2012, he was declared as Asia's Person of the year with 88% votes.
Imran Khan's top seven achievements of his prime ministership of Pakistan so far are as follows:-
1)  Imran Khan takes climate change utterly, so much so that his government successfully took control of Mafia-owned land in Punjab. With pursuits of turning it into an eco-friendly forest under his imitative known as Plant 4 Pakistan.
2) He summarily took upon solving Pakistan's water crisis to his own hands. The eager leader efficaciously raised millions of pounds for the Pakistan Dam Fund; both nationally and internationally, just weeks after being sworn into leadership.
3) Khan's anti-corruption policies have been affirmed as positive. The PTI government holds 'strict accountability' towards any activities that may be deemed as corrupt. For example, an Assets recovery unit has been developed, to expose hidden assets.
4) The former cricketer has been focusing greatly on tourism in Pakistan. Khan recently spoke at the World Government Summit and spoke about how Pakistan has the fundamental potential for the fruitful tourism industry.
5) The government led after Khan, has diminished factory gas prices nationally. This is excellent for the Pakistani economy.
6) The five million home initiative is a housing program and promise by the PTI government; aimed to provide housing for the poorer community of Pakistan. This huge project has already begun to make progress.
7) Imran Khan's eco-friendly dream goes further; energy production through waste is now in progress.
Personal life of Imran Khan
Regarding his personal life, he belongs to Islam religion with Pashtun caste / Ethnicity and Niazi Tribe. He is non-vegetarian with food habit and his other hobbies include listening to music, watching films and traveling. His most favorite food is Roasted Desi Murgi and favorite singers are Mohammad Rafi, Nusrat Fateh Ali Khan. When it comes to his passion for cricket his favorite cricketer includes Dennis Lilee, Viv Richards, Michael Holding, Sunil Gavaskar, Abdul Qadir.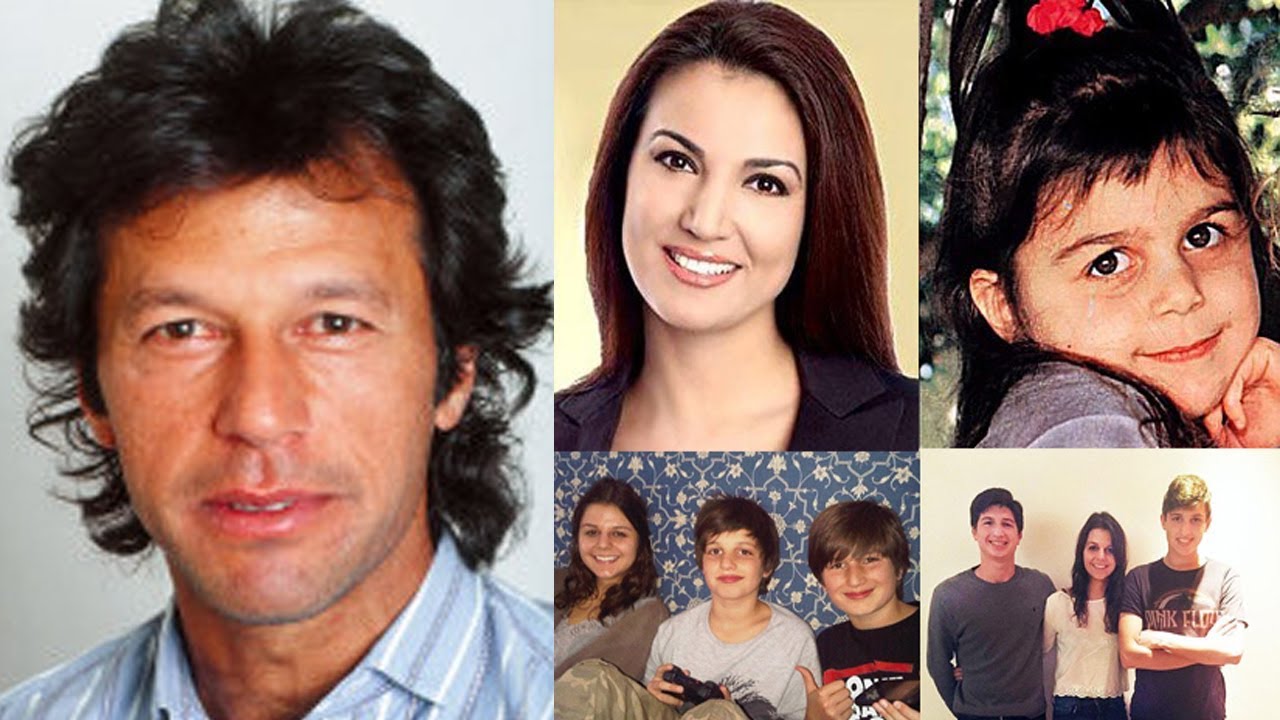 His father, Ikramullah Khan Niazi, was a civil engineer and mother's name is Shaukat Khanum. He doesn't have any brothers but has four sisters name – Uzma Khanum, Aleema Khanum, Rubina Khanum, and Rani Khanum.
He is popular among the girls as he used to be a playboy during his playing days and had many affairs which include famous names like Zeenat Aman who is Bollywood Actress, also with politician Benazir Bhutto, he met Karen Wishart at Oxford, Emma Sergeant who is an English Artist, the list goes on with Australian Actress Kate Fitzpatrick, also with British Actress Stephanie Beacham, Susannah Constantine who is English TV Personality, Denice D. Lewis who is American model, and daughter of Sir (Vincent) Gordon Lindsay White, Baron white of hull named Sita White and Jemima Goldsmith who is British Producer.
He got married to Jemima Goldsmith in 1995 and got divorced with his first wife in 2004. He got married to his second wife Reham Khan who is a journalist but their marriage was for short duration as they got married in 2015 and also got divorced the same year and his third wife who is also the spiritual advisor of Imran Khan is Bushra Manika. His second marriage too ended in divorce just after 10 months of togetherness. He has two sons from Jemima Goldsmith with names Sulaiman Isa Khan and Kasim Khan and also has a daughter from Sita White name Tyrian White. Reham Khan accused him of bringing bisexual, taking drugs and alcohol and adultery after their divorce. She had also mentioned in her autobiography that Imran had an affair with Saqlain Mushtaq who is a former Pakistani cricketer.
His cars collection includes Toyota Land Cruiser Prado and Rolls Royce. Among the lesser known facts, Imran Khan is a smoker and he also drinks alcohol. It was during his school days; Imran broke his left arm while climbing a tree. He got selected for Pakistan's National Cricket Team while studying at the Oxford. He had to wait for the three long years to play the second test match after playing his first test against England in 1971. He is considered as Pakistan's first genuine fast bowler.
Imran Khan has also published 6 books which are as follows: –
Imran – The Autobiography of Imran Khan

Imran Khan's cricket skills

Indus Journey – A personal view of Pakistan

All Round view

Warrior Race: A Journey through the land of the Tribal Pathans

Pakistan – A Personal history
The controversy of Imran Khan
Imran Khan is no stranger to controversies from love child to obscene messages. It was in the year 1994, he self-confessed to seam-lifting Test matches and scrabbling the ball with a bottle top once in a county match in 1981. Later again in the year 1996, two former English cricketer Botham and Alan Lamb charged him for libel after he allegedly called them racist amongst a flurry of accusations and counter-accusations over the ball-tampering row which Imran ultimately won.
One of the major controversies of Imran Khan was with Sita White. Imran's relationship with the heiress in the 1990s ended in a bitter court battle and a hereditary determination of paternity. In 1997, a Los Angeles court ruled that Imran was the legal father of a four-year-old prohibited southern California girl named Tyrian White, who was born as a lovechild out of an affair between Imran and her mother Sita White, who later died in 2004 due to a heart attack. Though Imran first fervidly denied the judgment, then he accepted that he had indeed sired Tyrian.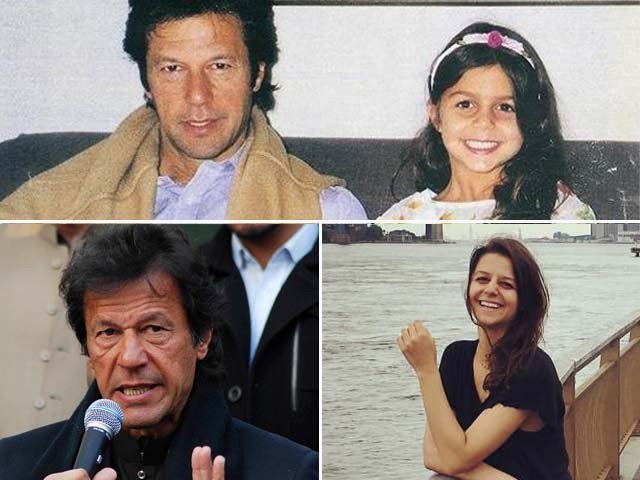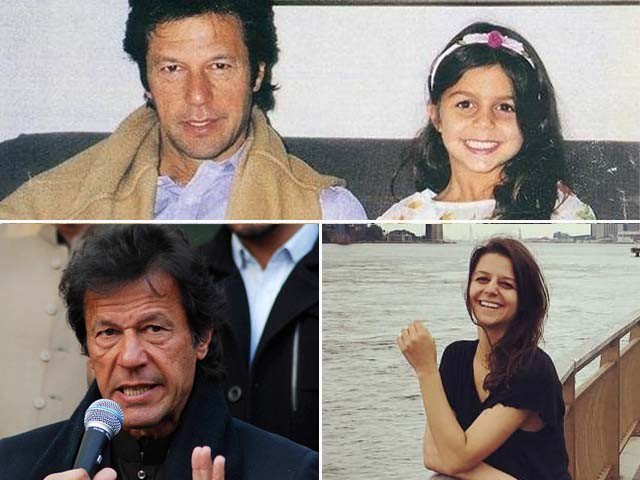 The controversies don't stop here as the list is long. And another controversy includes Ayesha Gulalai on 1 August 2017, when she came forward with allegations of harassment against Khan and claimed that she has been receiving offensive messages from Imran Khan since October 2013. Yet again Khan denied this and said in an interview that he suspected that the Pakistan Muslim League (Nawaz) had used Gulalai for the allegations of harassment against him. But Ayesha remained firmed and said she will forgive him if he apologizes.
And Recently on 19 February 2019, Imran Khan offered a speech regarding the 2019 Pulwama attack in the Indian state of Jammu and Kashmir; he was disparaged by the Indian media on not offering condolences to the Indian soldiers but was praised worldwide for his efforts in bringing the conflict to an end by releasing the captured Indian air pilot to India as a gesture of peace.
The net worth of Imran Khan
Imran Khan frolicked international cricket for two decades of his life. He amalgamated the politics after his retirement from cricket. In addition to being a politician, Khan is also a bulging cricket commentator and philanthropist. Imran Khan's salary is unknown but as of 2016, his net worth is INR 140 crore which means $ 13 million. In 2012, Khan had a net worth of INR 22.9 million (the US $160,000) which diminished to INR 14 million (the US $99,000) in the election year 2013 and then progressively increased to INR 3.3 million (the US $240,000) in 2014. In 2015 Khan's assets were valued INR 1.33 billion (the US $9.4 million). As of 2017, his net worth is INR 1.4 billion (the US $9.9 million). Currently, he is counted in one of the richest men in the country. His current estimated net worth is $ 50 million.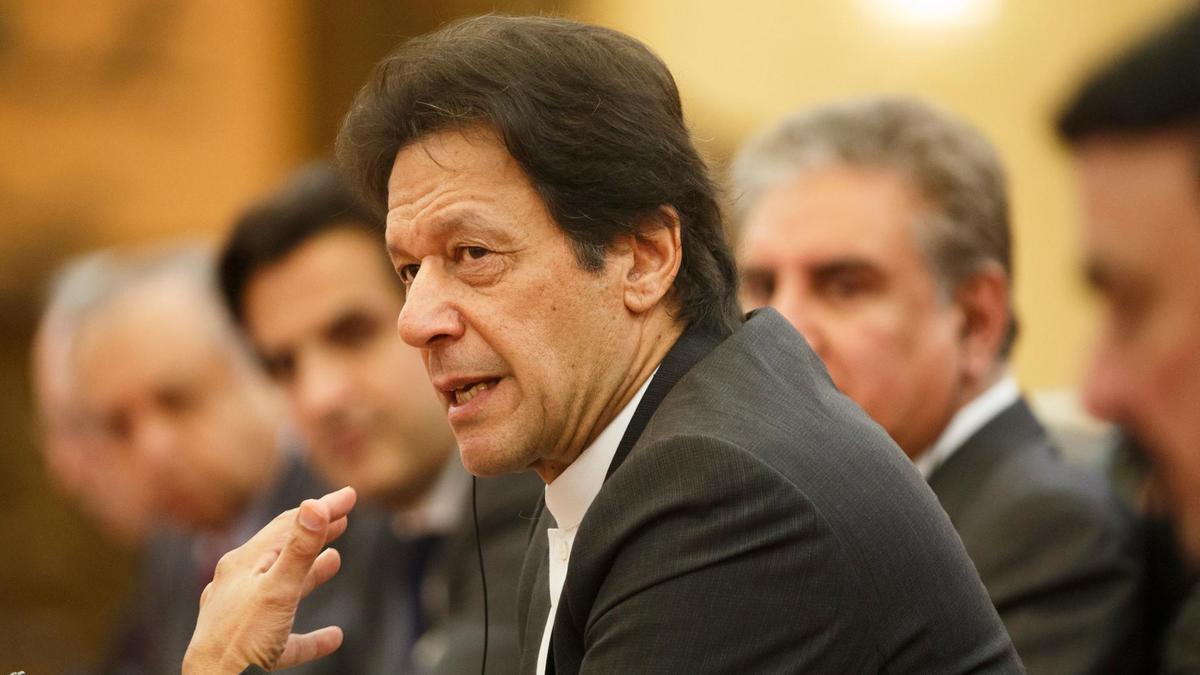 Imran Khan owns a 300 Kanal mansion in Bani Gala, Islamabad worth INR 750 million, he bought acres of land in Bani Gala on top of the hill and built a mansion on it. This is the permanent residence of Imran Khan. The mansion is located within a gated enclosure and is accessible through a private driveway. He also has a house in Zaman Park, Lahore worth INR 29 million (the US $210,000). Khan has also been an investor, investing more than INR 40 million (the US $280,000) in various businesses. He is also the owner of agriculture land of 39 kanals at Talhar, Islamabad, and 530 kanals at Khanewal. Further, he also has a share in 363 kanals of agricultural land which he congenital from family.
Also Check:-  Imran Khan – From Cricketing Legend to the Prime Minister of Pakistan