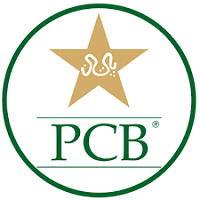 Pakistan Cricket Board (PCB)
The Pakistan Cricket Boards govern the Pakistan National Cricket Team. Besides, it also looks after all the cricketing activities which take place at the domestic level. The Pakistan Cricket Board was formed in the year 1948. Pakistan had to wait for 4 years to become of a member of ICC. In the year 1952, Pakistan became a full member of the International Cricket Council. They played their first Test series against India in India between October and December 1952.
The Pakistan Cricket Board runs a T20 franchise tournament which is known as Pakistan Super League.
The Pakistan Cricket Board was inaugurated on 1st May 1949. In the first meeting of PCB, the Nawab of Mamdot was made the president and chairman of the board, while justice A.R Cornelius became one of the three presidents. The post of the president disappeared between December 1958 and September 1969.
PCB organised domestic Cricket Tournaments:
Following are the all domestic cricket tournaments organized by PCB in Pakistan:
Quaid-e-Azam Trophy

National One-day Championship

President's Trophy Grade-I

National T20 Cup

Pakistan Super League

National Under-19 Three Day/One-Day Tournament
PCB Controversies:
1. Rift between PCB and Shahid Afridi: The rift between PCB and Shahid Afridi turned out to be one of the biggest controversies in Pakistan Cricket. In the year 2011, Shahid Afridi accused PCB as dishonourable and said that the Board had mistreated him. He told his intentions of not playing under that board as it doesn't respect the players. PCB announced the surprise decision of Afridi's announcing his retirement as a breach of his contract and gave him seven days to rethink on his decision. Afridi was adamant about not returning to play until the members of PCB get replaced. As a result, PCB suspended his contract and fined him 4.5 million rupees.
Soon, PCB' members too got replaced as Ijaz Butt was made the new PCB chairman. It led to Afridi making his comeback in international cricket.
2. 2016 T20 World Cup Exit: Pakistan Cricket Team performed miserably in the ICC 2016 T20 World Cup. They made an early exit in the tournament after losing to New Zealand, India, and Australia. The Pakistan cricket fans weren't too pleased with the performance and criticized the team for such a bad performance.
The Pakistan Cricket Board too wasn't too happy and said that they would take strict action. Head coach Waqar Younis wrote a 6-page report along including all the reasons of contributing to the failure. However, The Pakistan Cricket Board leaked the report and later apologised for doing so. In the report, Younis accused Shahid Afridi as one of the biggest reasons which contributed to Pakistan's loss. After that, Shahid Afridi resigned as Pakistan's T20 captain, and soon Waqar Younis to resigned from his position.
PCB President and Chairman:
A chartered accountant by profession, Ehsan Mani is the current chairman of the Pakistan Cricket Board. He was also the former president of the International Cricket Council. Ehsan Mani was born in Rawalpindi and played for the Rawalpindi club and Government College Lahore XI from 1959 to 1965.
Between 1989 and 1996, Ehsan Mani served as PCB representative in the ICC. He was a member of the advisory committee of the Pakistan Cricket Board when Pakistan lifted the 1996 World Cup. On 20th August 2018, World Cup-winning skipper, Imran Khan nominated Ehsan Mani for the position of PCB chairman. On 4th September 201 8, he was made the chairman of the Pakistan Cricket Board.
Till now, as many as 34 members have been made the chairman of the Pakistan Cricket Board.  Iftikhar Hussain Khan, the Nawab of Mamdot was the first chairman who served for a period between 1948 and 1950.
Iftikhar Hussain Khan, Nawab of Mamdot – May 1948 – March 1950

Chaudhry Nazir Ahmad Khan – March 1950 – Sept 1951

Abdus Sattar Pirzada – September 1951 – May 1953

Mian Aminuddin– March 1953 – July 1954

Muhammad Ali Bogra– July 1954 – September 1955

Gen Iskander Mirza– September 1955 – December 1958

Field Marshal Muhammad Ayub Khan– Dec 1958 – June 1960

Justice R.Cornelius– 1960 – May 1963

Syed Fida Hassan– June 1963 – May 1969

Ikram Ahmed Khan(President) – May 1969 – May 1972

Abdul Hafeez Kardar– May 1972 – April 1977

Chaudhry Muhammad Hussain – April 1977 – July 1978

Lt Gen (Retd) Khwaja Muhammad Azhar– August 1978 – February 1980

Air Marshal (Retd) Malik Nur Khan– February 1980 – February 1984

Lt Gen. (Retd) Ghulam Safdar Butt– February 1984 – February 1988

Lt Gen. (Retd) Zahid Ali Akbar Khan– February 1988 – September 1992

Justice Dr Nasim Hasan Shah– October 1992 – December 1994

Javed Burki– January 1994 – March 1995

Syed Zulfiqar Bokhari– March 1995 – January 1998

Khalid Mahmood– January 1998 – July 1999

Mujeeb ur Rehman – August 1999 – October 1999

Zafar Altaf – October 1999 – December 1999

Gen. Tauqir Zia– December 1999 – 2003

Shaharyar Khan– December 2003 – October 2006

Nasim Ashraf– October 2006 – August 2008

Ijaz ButtOctober – 2008 – October 2011

Zaka Ashraf– October 2011 – 28 May 2013 (suspended by IHC)

Najam Sethi– June 2013 – January 2014

Zaka Ashraf– January 2014 – February 2014 (Reinstated as Chairman by IHC)

Najam Sethi– February 2014 – 16 May 2014

Justice (R) Jamshed Ali Shah – July 2014 (Acting Chairman)

Shaharyar Khan– May 2014 – August 2017

Najam Sethi– August 2017 – August 2018[19]

Ehsan Mani– August 2018 – Present
PCB CEO: Wasim Khan was the first Pakistan-born cricketer who played professional cricket in England. He was born on 26th February 1971. Wasim Khan was a right-handed batsman and bowled right-arm medium pace. He played first-class cricket for the Warwickshire team. In February 2019, Wasim Khan moved to Pakistan to serve as the managing director of the Pakistan Cricket Board.
Till now, as many as eight people have been made the chief executive officers of the Pakistan Cricket Board. Arif Ali Khan was the first CEO , who served the position between 1995 and 1996.
Following is the list of all the Chief executive officers and directors of the Pakistan Cricket Board:
Arif Ali Khan Abbasi 1995–1996

Majid Khan1996–1999

Yawar Saeed1999–2000

Brig Munawar Ahmad Rana 2000–2002

Chishti Mujahid 2002–2003

Ramiz Hasan Raja2003–2004

Abbas Zaidi 2004–2006
Pakistan Cricket Board Headquarters:
The Pakistan Cricket Board's headquarters is located at Gaddafi Stadium, Ferozpur Road, Lahore in Pakistan.
Here's the complete detail of the headquarters of the Pakistan Cricket Board:
Pakistan Cricket Board
Gaddafi Stadium, Ferozepur Road,
Lahore, Pakistan
Tel: +92 42 35717231-4
Fax: +92 42 35711860 & +92 42 35870671
E-mail: [email protected]
PCB Annual Awards: In the year 2012, the Pakistan Cricket Board took an initiative to recognize and acknowledge Pakistan's cricketing talent and thus launched inaugural award functions. Here's the list of all the awards which are being awarded every year in the PCB Annual Awards:
PCB Curator of the year
PCB Umpire of the year
PCB Deaf Cricketer of the year
PCB Blind Cricketer of the year
PCB Woman Cricketer of the Year
PCB Most Valuable Domestic Bowler
PCB Most Valuable Domestic Batsman
PCB Emerging Player of the Year
PCB T20I Bowler of the Year
PCB T20I Batsman of the Year
PCB ODI Bowler of the Year
PCB ODI Batsman of the Year
PCB Test Bowler of the Year
PCB Test Batsman of the Year
PCB Player of the Year
PCB Life Time Achievement Award
Special Prize for Best Bowler of the Year