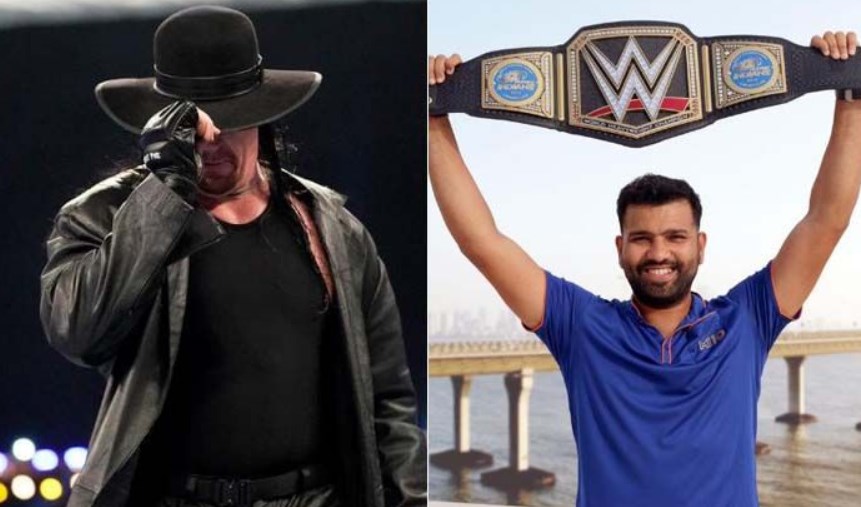 Defending champion of the Indian Premier League Mumbai Indians franchise has shown gratitude to 'The Undertaker' for his remarkable career of three decades in the world of professional wrestling. Undertaker finally pulled curtains on his 30-year-long illustrious career, leaving all his fans emotional all over the world. 
Mumbai Indians took to their official Instagram handle to share a picture of the skipper Rohit Sharma posing the World Heavyweight Championship with a caption "30 legendary years. #ThankYouTaker✨"
https://www.instagram.com/p/CBuqOgyjTfT/
Apparently, the belt which Rohit Sharma used was gifted to Triple H after Mumbai Indians registered their 4th IPL title by defeating Chennai Super Kings in the finals last season. 
WWE shared a series of tweets in as one of them by Undertaker read, "I did things my way, and I'm gonna leave my way."
"I did things my way, and I'm gonna leave my way."#TheLastRide @undertaker pic.twitter.com/Qy0Qfxk3zL

— WWE (@WWE) June 22, 2020
The seven-time WWE Champion announced his retirement in the final episode of the docuseries on the WWE Network 'The Last Ride' as the veteran wrestler said that he is in peace and doesn't intend to be back to the ring. 
"I am at a point that this time the cowboy really rides away. Would I come back? I guess time would only tell there. In case of emergency, break glass, you pull out The Undertaker. I would consider it. At this point in my career, I have no desire to get back in the ring" Undertaker said in the video. 
Also known as the 'Deadman' as he holds the record of the highest winning-streak in the history of the Wrestlemania, winning 25 out of 27 matches. Those two defeats came against Brock Lesnar and Roman Reigns in the Wrestlemania.