Hailing from his humble beginnings of a modest family in Bansod, Nagpur, Rohit Sharma was raised by his grandparents in Borivali and joined a cricket camp in 1999 with monetary help from his uncle – his rise to glory almost feels as if it were drawn from a Dickens novel. The top-order batsman has been a vice-captain and mainstay opener for India for quite a while and had earned plaudits for his phenomenal 119 from 114 balls vs Australia. Rohit Sharma has scored 39 centuries in the International cricket which includes, 29 in ODIs, 6 in Test Matches and 4 in the T20 format. Rohit Sharma has the world record of the highest individual score in the ODIs i.e. 264 run this means overtaking the likes of Ross Taylor, Brian Lara, Saurav Ganguly, and AB de Villiers. Below are the countdown of all his ODI centuries scored so far, starting from :
(1) 144 vs Zimbabwe, 28th May 2010
Even though he delivered great performances in the first ODI matches of his career in 2007 and then 2008, his middle-order was, unfortunately, a ground of contest between many more young talents that time – including Virat Kohli and Suresh Raina. His maiden century was in Zimbabwe Triangular Series at Bulawayo, Queens Sports Club. Unfortunately, India failed to win the match.
(2) 101* vs Sri Lanka, 30th May 2010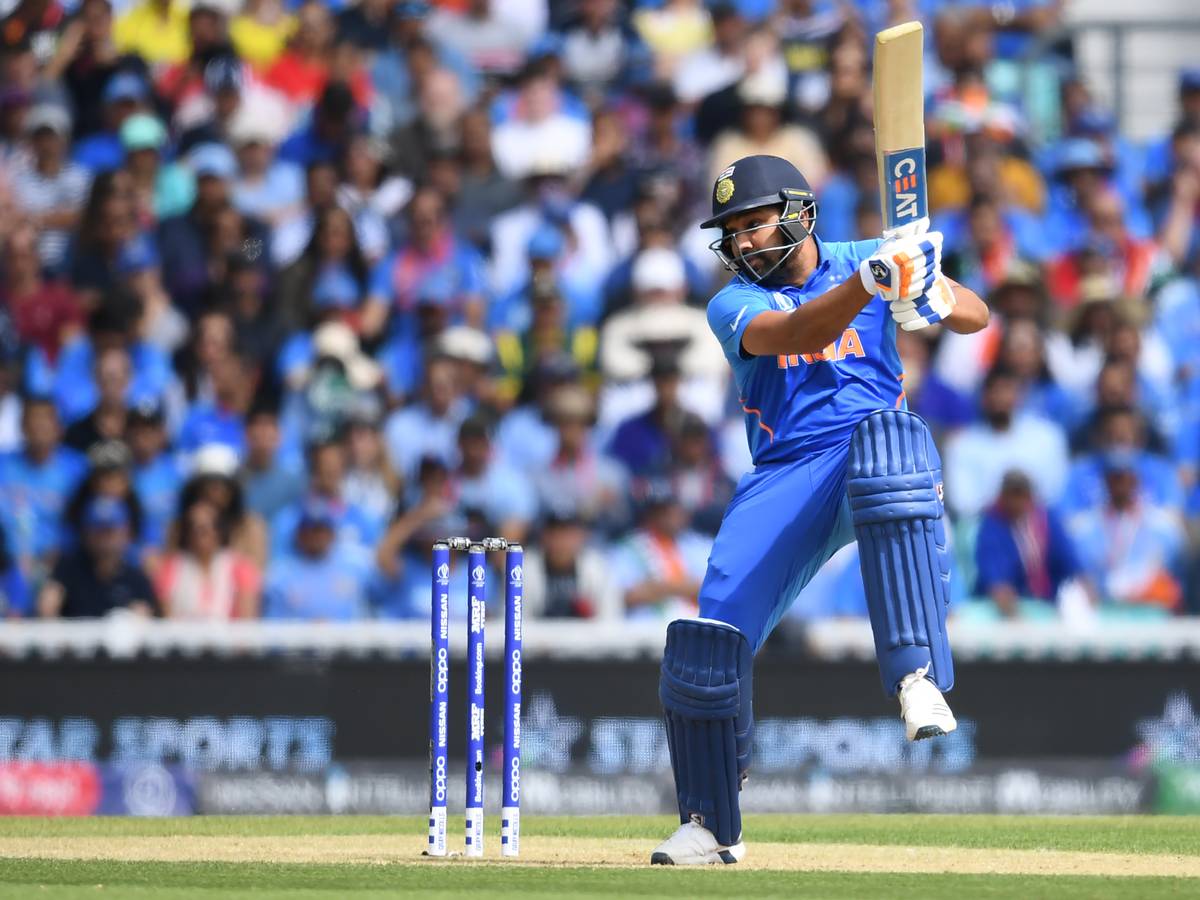 Rohit would go on to bat in another groundbreaking performance, with the second century in his bag just two days after his first, on the same stadium – Queens Sports Club. He was aptly named a man of the match after India won the playoff.
(3) 141 vs Against Australia, 16th October 2013
Sawal Mansingh Stadium at Jaipur would witness the heroics of Virat Kohli and Rohit Sharma as they pulled India out through a 359-run chase. Rohit bagged the century with 4 sixers and 17 boundaries at the strike rate of 114.63. India had won the match with 362-1.
(4) 209 vs Australia, 2nd November 2013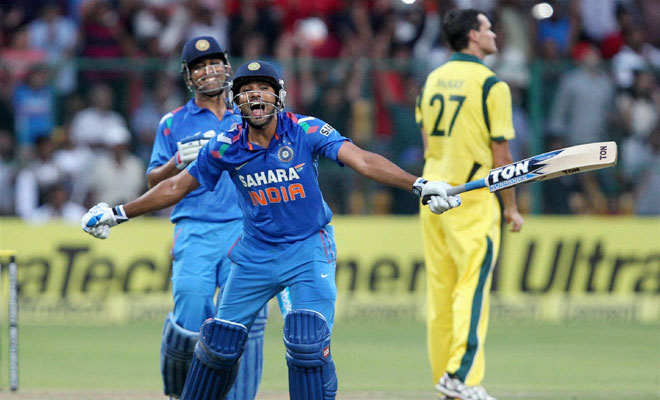 In the same tour against Australia, Rohit scored another century in the Chinnaswamy Stadium, Bangalore. With 16 sixers and 12 boundaries, Rohit helped India get the win with 386-3 total and won player of the series.
(5) 264 vs Sri Lanka, 13th November 2014
With a 152 strike-rate, his career-best, Rohit won India the match single-handedly with 9 sixers and 33 boundaries at Eden Gardens, Kolkata. India had a massive 404/5 lead which Sri Lanka failed to chase, giving them a win by 153 runs.
(6) 138 vs Australia, 18th January 2015
Rohit scored 4 sixes and 9 boundaries in Melbourne Cricket Grounds to get a 138 from 139 balls. India scored a total of 267 and lost the match afterwards.
(7) 137 vs Bangladesh, 19th March 2015
Again on Melbourne Cricket Grounds, India had won the match with a 302/6 this time around thanks to Rohit's opening century that included 3 sixes and 14 boundaries. Rohit was named Man of the Match.
(8) 150 vs South Africa, 11th October 2015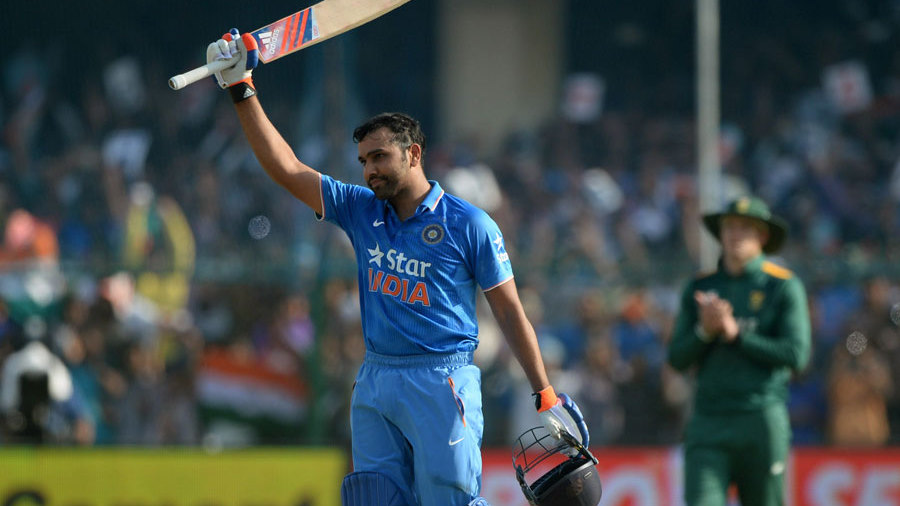 Rohit's third century that year was against the fierce Proteas pace at Green Park Stadium, Kanpur, with 6 sixes and 13 boundaries. Unfortunately, the middle order could not alleviate much pressure and the tail-enders failed to make amends. India lost the match at 298 trying to chase 305.
(9) 171 vs Australia, 12th January 2016 
An undefeated 171 against Australia coming from Rohit at WACA Grounds, Perth, had given India the much-needed boost, but it eventually succumbed to failure as Australia managed to chase them down. Rohit stood vanguard the whole match and scored 7 sixes and 13 4s, helping India up to a total of 309.
(10) 124 vs Australia, 15th January 2016
The next match of the tour at The Gabba, Brisbane, had seen Rohit hit another outstanding century, but all the same, India had failed to hearken to this mettle and lost the match, allowing Australia to chase down their 308. Rohit, who hit 3 sixes and 11 boundaries, was Man of The Match.
(11) 123* vs Bangladesh, 15th June 2017
Rohit had won India the second semi-final of ICC Champion's Trophy 2017 with 15 boundaries and a sixer. India batted the second innings at Edgbaston Cricket Ground, Birmingham, and chased down the target 265 at ease in 40 overs. Rohit was Man of the Match.
(12) 124* vs Sri Lanka, 27th August 2017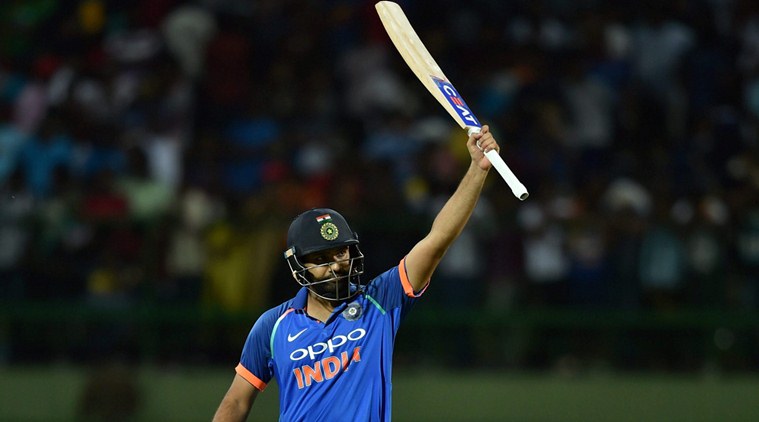 Pallekele Stadium had seen Rohit score a match-winning century as India went on to win the match 281/4. Rohit bagged 2 sixers and 16 fours in the match.
(13) 104 vs Sri Lanka, 31st August 2017
Sri Lanka bit the dust again next match at Premadasa Stadium in Colombo. Rohit scored the second century of the tour – one after the other – and set up the stage along with Virat Kohli for another win for India. India gave Sri Lanka a target of 376, which the Lions fell far short of. Rohit had scored 3 sixes and 11 boundaries.
(14) 125 vs Australia, 1st October 2017
Rohit Sharma again became the architect for India's win in the 5th ODI of the series in Australia's 2017 India tour at Vidarbha Cricket Association Stadium, Nagpur. India chased down the target score of 243 with 43 balls remaining, and Rohit's 5 sixers and 11 boundaries contributed to it.
(15) 147 vs New Zealand, 29th October 2017
Rohit earned player of the Match plaudits as he set up India for a with his century at the strike rate of 106. He bagged 2 sixers and 18 boundaries. India won the match with a 6 run lead at 337. The match took place at Green Park Stadium, Kanpur.
(16) 208* vs Sri Lanka, 13th December 2017
India had won the match at Punjab Cricket Association Stadium, Mohali, under Rohit's captaincy, as Sri Lanka would succumb to India's 392/4 scoreboard. Rohit himself won Man of the Match with a phenomenal double century that included 12 sixes and 13 boundaries.
(17) 115 vs South Africa, 13th February 2018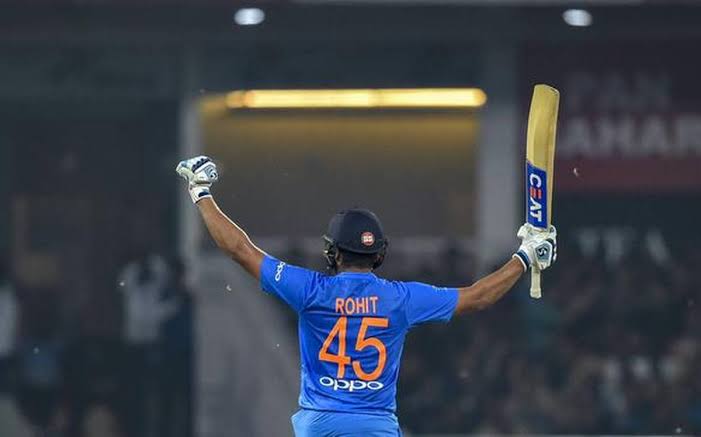 Rohit's first ODI century this year was witnessed at St. George's Park, Port Elizabeth, netting him another Man of The Match and pushing India towards victory. Rohit had scored 115 out of India's total 274 and hit 4 sixes and 11 boundaries.
(18) 137 vs against England, 12th July 2018
Trent Bridge, Nottingham was the spot for Rohit's most recent century in the India tour of Ireland and England. He had hit the ball across the boundary four times and hit the boundary 15 times. The century at the 120-strike rate had helped India immensely in chasing the target 268.
We hope to see more from Rohit, as his career is far from closure. With his form on full swing, Rohit will be climbing even further up the ICC top ODI centuries chart in no time.
(19) 111* vs Pakistan, 23rd September 2018
Skipper Rohit Sharma and his deputy Shikhar Dhawan showed their mastery in white-ball cricket with stylish hundreds as India took a giant stride towards summit clash of Asia Cup with a comfortable nine-wicket win against Pakistan on Sunday. This is India's biggest win against Pakistan in terms of the number of wickets lost. Rohit Sharma scored a brilliant match-winning 111, not out-runs knocked off facing 119-balls including 7-fours and 4-sixes with a strike rate of 93.27.
(20) 152* vs West Indies, 21 October 2018
Rohit Sharma scored his 20th one-day international century during the first ODI of the five-match series between India and West Indies at the Barsapara Cricket Stadium in Guwahati on Sunday. His unbeaten 152 off 117 balls. Rohit Sharma is also the second-best score against the West Indies in the 50-over format, with Sehwag's memorable 219 at Indore in 2011. Rohit hit 15 boundaries and 8 maximums in his century.
(21) 162 vs West Indies,29 October 2018
Rohit with carved a boundary-laden innings as he notched up his 21st ODI ton en route to his score of 162 runs off 137 balls with a strike rate of 118.24 and also he had hit the ball across the boundary 4 times and hit the boundary 20 times and had Rohit been the lone batter for India, the team would have still won against West Indies for the visitors were folded for a score of 153 runs only, nine runs short of the opener's knock. With this unique score, Rohit joined Master Blaster Sachin Tendulkar (vs Namibia in 2003) in a list of Indian players scoring more than the opposition's all-out total in an ODI match. Others include – Yuvraj Singh (vs Bangladesh, 2003), Mohammad Kaif (vs Zimbabwe, 2005), and Rohit (vs Sri Lanka, 2014). 
(22) 133 vs  Australia,12 January 2019
Rohit Sharma's classy 133 with a strike rate of 102.22 went in vain as India failed to chase down 289 against Australia and lost the first ODI at the Sydney Cricket Ground by 34 runs.
(23) 122* vs South Africa,5 June 2019
With an 84.72 strike-rate, Rohit won India the match single-handedly with an amazing knock of 122 not out along with 2 sixers and 13 boundaries vs South Africa at 5 June 2019.
(24) 140 vs Pakistan,16 June 2019
Rohit Sharma pulverised a pedestrian Pakistan attack with a stylish hundred to lead India to a challenging 336 for five in a marquee World Cup encounter on 16 June 2019. The Indian vice-captain scored his 24th ODI hundred – 140 off 113 balls with a strike rate of 123.89 and also he had hit the ball across the boundary 3 times and hit the boundary 14 times.
(25) 102 vs England, 30 June 2019
On this day, Rohit Sharma became only the 2nd Indian batsman to score 3 hundred in a single edition of World Cup when he hit his 3rd of World Cup 2019 in India's crunch encounter against England in Birmingham on Sunday. Rohit had scored 102 out with a strike rate of 93.57 and hit 15 boundaries.
(26) 104 vs Bangladesh, 2 July 2019
Rohit Sharma became only the 2nd batsman after Sri Lankan batting legend Kumar Sangakkara to score 4 hundred in a single edition of the World Cup. Rohit now has 26 hundred in one-day internationals. where he scored 104 of 92 balls with a strike rate of 113.04 and hit 5 sixes and 7 boundaries.
(27) 103 vs Srilanka, 6 July 2019
 Both Rohit Sharma and KL Rahul slammed respective centuries as the Virat Kohli-led side won the game with 6.3 overs to spare. While Rohit scored a brilliant 103 off 94 balls, Rahul notched up 111 runs off 118 balls en-route to his first World Cup hundred. Rohit also shattered a plethora of records with his sublime knock and became the only second Indian to score over 600 runs in a World Cup campaign after the legendary Sachin Tendulkar.
(28) 159 vs West Indies, 18 December 2019
Rohit Sharma hit 159 runs off 138 balls to help India beat the West Indies by 107 runs and level the three-match ODI series 1-1 at Visakhapatnam.
(29) 119 vs Australia,19 January 2020 
 Indian opener Rohit Sharma scored a brilliant match-winning 119-runs knocked off facing 128-balls including 8-fours and 6-sixes helped to India successfully chased the 287 against Australia in the third ODI at Bengaluru.
Also Check : Top 10 Batsmen who have Scored Most runs in T20 2018