Highest Match Aggregate in ODI
ODI cricket has seen a lot of changes, over the years. The game, undoubtedly, has evolved a lot in the last one decade. The introduction of T20 cricket has seen a new spark in limited over's cricket. 300-run totals are considered safe anymore. Teams have been able to score 300-plus totals consistently. The game became faster, and scores went through the roof.
250-run is looked as a below-par total, nowadays. Teams want their openers to give a racing start and play with a T20 mindset rather than thinking to save their wicket. In the recent past, a lot of high scores have been made and chased as well.
On that note, let's take a look at the top five match aggregates in ODI cricket – most of which have come in the last couple of decades:
#5 India and England (747 Runs)
Against England in 2017, India were in all sorts of trouble at 3 for 25 after 5 overs. A vintage MS Dhoni and Yuvraj Singh then led the recovery and put India in a strong position by stitching a match-winning 246-run partnership for the third wicket. MS Dhoni scored 134 runs, while Yuvraj Singh played a magical knock of 150 runs off 127 balls. India scored a mammoth 381 runs in the first innings.
England, too, in reply put up a strong fight. Jason Roy scored 82 runs, while skipper Morgan played a beautiful 102-run knock off 81 balls. However, England, in the end, fell short of 15 runs as they mustered 366 runs in 50 overs in the second inning.
#4 England and New Zealand (748 Runs)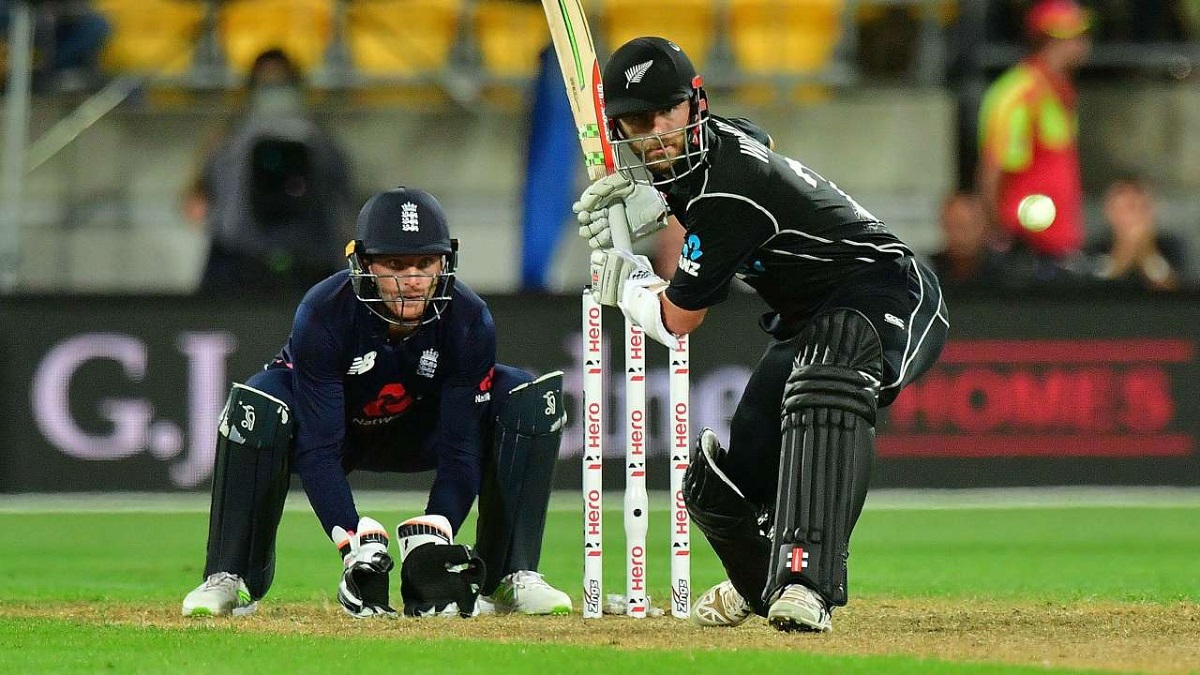 The second ODI at the Oval cricket ground between England and New Zealand saw a high scoring encounter. New Zealand emerged victorious in that game, winning the match by 13 runs.
A brilliant partnership between Kane Williamson and Ross Taylor ensured New Zealand reached 350-run plus total in the first innings. Ross Taylor played a sensational knock of 119 runs off 96 balls, while Kane Williamson too supported him brilliantly with 93 off 88 balls. The duo helped the team reach a huge 398-run total in 50 overs.
Eoin Morgan, once again, played a fine 88-run knock for England, in pursuit of the total.
Rain intervened during the chase, and England got a revised target of 379 in 46 overs. A late onslaught by Adil Rashid and Liam Plunkett reignited the team's chances of victory; Plunkett plundered 44 off 30 while Rashid hit 34 off 26 deliveries.
However, some good bowling at the death helped New Zealand eventually helped them win the game by 13 runs. The match recorded the fourth-highest aggregate ( runs) in ODIs.
#3 West Indies and England (807 Runs)
England have been involved in a lot of high scoring encounters. On this occasion, they batted first and won the game against West Indies by 29 runs.
An outstanding partnership from Jos Buttler and Eoin Morgan took England to a ridiculous 418-run total in 50 overs. Morgan scored 103 runs off 88 balls, while Jos Buttler amassed 150 runs off 77 balls.
West Indies too batted brilliantly and scored 419 runs in the second innings. The match will always be remembered for Chris Gayle's epic 162-run knock. It was a treat for the audience who saw on an aggregate of 807 runs in the match. Chris Gayle scored 162 runs off 97 balls, included 11 fours and 14 sixes.
The game records the third-highest aggregate in the history of ODI cricket.
#2 India and Sri Lanka (825 Runs)
The match between India and Sri Lanka saw the second-highest aggregate total in ODIs. Sachin Tendulkar and Virender Sehwag put together a stellar 153-run partnership for the opening wicket. Sehwag scored 146 runs off102 balls, while Sachin Tendulkar too contributed well with 69 runs off 63 balls.
Coming in at number three, skipper MS Dhoni too played a great 72-run total off 53 balls as India notched a massive 414-run total in the first innings.
Sri Lankans didn't get up and gave a strong reply in the second inning. Riding on a stellar 160-run knock by
Tillakaratne Dilshan, Sri Lankan reached 415 runs only to fall short of just three runs in the end.
#1 South Africa and Australia (872 Runs)
The 5th ODI between South Africa and Australia in the 2006 is regarded as one of the best ODI you ever see in the cricketing history. It was the first time when the 400-run total was made in an ODI and that too twice. Australia scripted history after scoring 434 runs in the first innings. Ricky Ponting played the best knock of his career, scoring 164 runs off 105 balls.
Astonishingly, South Africa did chase the total down as the world was taken by a huge shock. Herschelle Gibbs played a gem of an inning of 175 runs off 111 balls. Skipper, Graeme Smith too played a fine 90-run knock off 55 balls.
Mark Boucher remained unbeaten at 50 runs off 43 balls and finished the game for the side on the penultimate ball of the inning. The match recorded the highest aggregate (872 runs) in ODIs.