Kings X1 Punjab lost their first match against Delhi Capitals in the 13th edition of the cash-rich league. Anil Kumble who is serving as the head coach of the franchise said that his team will learn from the mistakes they committed in the first match against Delhi Capitals and will make sure that "they will make things right" in the next game.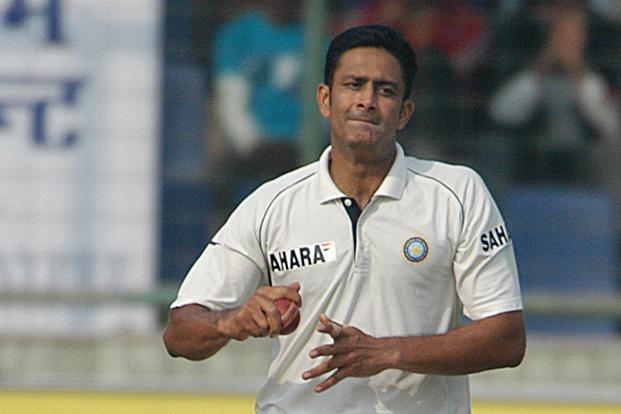 Delhi Capitals defeated KXIP in the first match via Super Over in IPL on Sunday. As KXIP skipper KL Rahul won the toss and elected to bowl first which was the good decision as Mohammad Shami was instrumental in his first 2 over where he clinched important wickets of Delhi top-order batsman. But the partnership between Shreyas Iyer and Rishabh Pant was crucial at that stage of the game for Delhi Capitals.
Then hitting by Marcus Stoinis in the last on Chris Jordan final few overs helped Delhi reached at the total of 157.
Taking about the chase KXIP lost first four wickets in 40 runs and no one gave chance to Punjab that they will chase that target but the brilliant hitting by Mayank Agarwal in the last where he scored 89 runs from 60 balls almost sealed the victory for Punjab. He wanted to finish the game in style by hitting six but he was caught by Shimron Hetmyer. When Mayank got out the score of the Punjab team was 157 and they need one more run to win that match. Chris Jordan was expected to hit the winning runs but the brilliant catch from Rabada changed the fate of the game and the match resulted into Super Over.
In the Super over brilliant bowling from Kagiso Rabada sealed the victory for Delhi Capitals.
Anil Kumble talked about the good things that his team did during the entire match in detail
"Really proud of the way we played today. The game was taken away in last three overs when we bowled, but having said that once we were five down 155/5 to sort of win the game. Mayank batted brilliantly" Kumble said in a video posted by KXIP Twitter handle.
"Really disappointed towards the end. Maybe we should have won the game, unfortunately, it went to Super Over and when you go to Super Over you need 10-12 runs that didn't happen. Delhi played well as we let them off the hook a little bit, but having said that for the first game of the tournament, really satisfied with the ways things have gone. It was a good start and I am sure that we will able to correct whatever little things we need to do in the field in the next game" He added.