After admitting to their involvement in ball-tampering during the Test series in South Africa, Australian skipper at that time Steve Smith and his deputy at that time David Warner were suspended for 12 months each while opening batsman Bancroft was handed a nine-month ban. The trio was banned from playing in the country's top-tier domestic cricket but Warner and Smith are regularly featuring in league matches in Sydney and numerous T20 leagues around the world since last few months after laying low initially.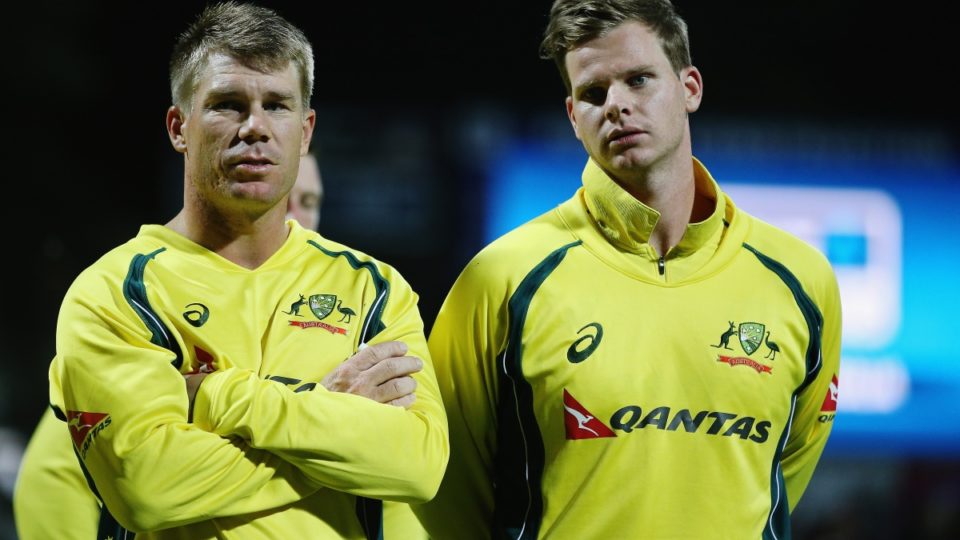 Image Source
The demand by the players' union, Australian Cricketers' Association (ACA) to withdraw the bans on 3 cricketers – David Warner, Steve Smith and Cameron Bancroft forced Cricket Australia to reconsider their decision. The players were in favour of their teammates returning to action immediately following the release of the Longstaff review, which laid considerable amount of the blame for the Cape Town ball tampering scandal at the door of the cricket board of Australia.
After considering the requests of the players union, the CA board managed to safely negotiate a potential minefield after dismissing the Australian Cricketers' Association's submission to reduce sanctions handed to Smith, Warner, and Cameron Bancroft. This puts curtains on any speculations and chances of a comeback of banned trio into competitive cricket in near future.
Cricket Australia representative Eddings speaking about the boards stand about the sensitive issue said "Despite the absence of any recommendation regarding the sanctions in the recently released Ethics Centre Review, the Board has deliberated on the ACA's submission at length. We have reconsidered the sanctions as they apply to each of Steve, David, and Cameron in light of the ACA's submission and the Ethics Centre Review and Recommendations.
He further said that "Though we recognize that this decision will be disappointing for the ACA, we thank them for their submission. Our commitment to continuing building a strong relationship between CA and the ACA in the interests of cricket in Australia remains and we look forward to meeting with them shortly to that end,".
Cricket Australia's latest verdict means that the former captain Steve Smith and vice-captain Warner will not be able to play for Australia or in the Sheffield Shield and Big Bash League this season. Bancroft has just over a month of his suspension to serve. This conclusively eliminates their chances of donning the baggy green against India during the upcoming Test series. The absence of experienced Steve Smith and David Warner will definitely hurt Australia's chances and will give India the edge during the upcoming Test series.
Cricket Australia's firm stand means that now both Smith and Warner will be able to make a comeback to competitive only after March 29, 2019, and Bancroft's ban will end on December 29.
Australia Test team is definitely going to feel the void of Steve Smith in the middle order and David Warner in top order as both of them were instrumental in their team's Test series victory over the Indian team during India's last Aussies tour in 2014.
After losing to England and South Africa in the two abroad Test series so far this year, India will be aiming to tighten all their screws in a bid to regain lost pride overseas. The tour of Australia, a two-month affair, will surely test Virat Kohli's team and could be one of the sternest obstacles the Indian captain faces before the 2019 World Cup.
This time around the 2-month long Australia sojourn is spread over three legs, starts with the T20Is, with the four-match Test series following it unlike the last time around when India played Tests first which were then followed by ODI and T20 series. The 7-week tour will culminate with three match ODI series, the last of which will be played on January 18, 2019. Team India are hoping that they will get acclimatised to the pace and bounce of Australian pitches by playing T20 cricket before playing the all important four match Test series.
The Schedule of the Australia Tour of India
Schedule of T20Is:
1st T20I – November 21 – Gabba, Brisbane (1:20 PM IST)
2nd T20I – November 23 – MCG, Melbourne (1:20 PM IST)
3rd T20I – November 25 – SCG, Sydney (1:20 PM IST)
Schedule of Test series:
1st Test – Dec 6 – Dec 10 – Adelaide Oval, Adelaide (5:30 AM IST)
2nd Test – Dec 14 – Dec 18 – Perth Stadium, Perth (7:50 AM IST)
3rd Test – Dec 26 – Dec 30 – MCG, Melbourne (5:00 AM IST)
4th Test – Jan 03 – Jan 07 – SCG, Sydney (5:00 AM IST)
Schedule of ODI series:
1st ODI – Jan 12 – SCG, Sydney (7:50 AM)
2nd ODI – Jan 15 – Adelaide Oval, Adelaide (8:50 AM)
3rd ODI – Jan 18 – MCG, Melbourne (7:50 AM)
Now let's have a look at the Indian squad for all the 3 formats –
Indian squad for T20I Series: Virat Kohli  (C), Rohit Sharma (vc), Shikhar Dhawan, KL Rahul, Shreyas Iyer, Manish Pandey, Dinesh Karthik, Rishabh Pant (wk), Kuldeep Yadav, Yuzvendra Chahal, Washington Sundar, Krunal Pandya, Bhuvneshwar Kumar, Jasprit Bumrah, Umesh Yadav, Khaleel Ahmed
Indian Squad for Test Series: Virat Kohli (C), M Vijay, KL Rahul, Prithvi Shaw, Cheteshwar Pujara, Ajinkya Rahane, Hanuma Vihari, Rohit Sharma, Rishabh Pant, Parthiv Patel, R Ashwin, R Jadeja, Kuldeep Yadav, M Shami, Ishant Sharma, Umesh Yadav, Jasprit Bumrah, Bhuvneshwar Kumar.
The Indian squad for ODI series is yet to be announced.
The current Australian team's strength lies in its bowling department which comprises of the likes of Mitchell Starc, Josh Hazlewood and Pat Cummins who are amongst the best. Many critics are reckoning that the upcoming series will be a tussle between India's batsmen and Australia's bowlers and this will also detrimental in determination of the winner during the tour.
Also Check: