King Kohli needs no introduction on the cricket field with his massive record in batting he has already registered himself as the modern giants of the game.
There is a saying in English "Everyone goes through good and bad time all you need to do when bad time comes in your life you need to patiently work on your skills and wait for good things to happen".
As Kohli has failed to score a single century in International Cricket from last 2 years and fans are eagerly waiting for his 71st Hundred.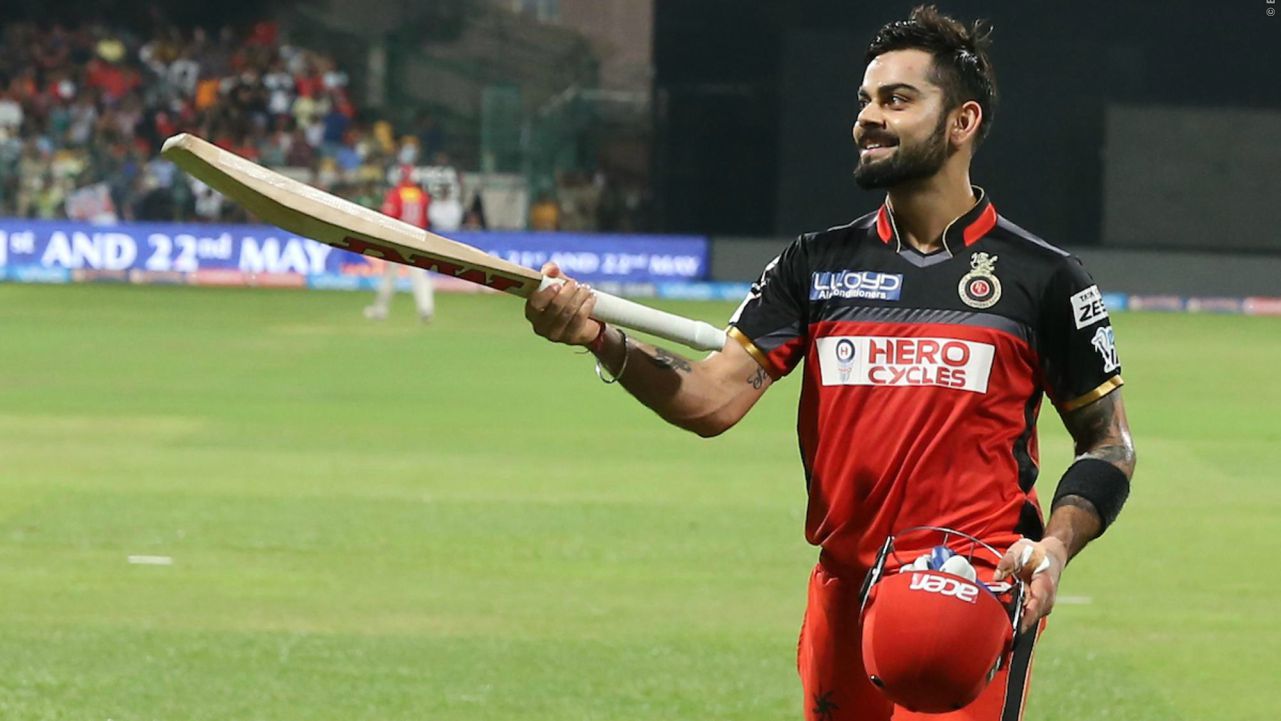 Also a perception has been changed about Kohli when he comes to bat these days that he might get out anytime and there was a time when Kohli used to score hundred at his will and this has been changed now and the standards that he has set as batter  when he was on his prime in International cricket can be clearly stated if Kohli fails to score Hundred these days he is touted as a failure.
If you ask Virat Kohli, which is his best year in terms of batting he would not even think twice and straightaway will reply "2016" as in the same year master craftsman scored heavily in IPL and in T20 World Cup.
Most runs in an IPL season:

Virat Kohli – 973, IPL 2016
David Warner – 848, IPL 2016
Kane Williamson – 735, IPL 2018
Chris Gayle – 733, IPL 2012
Michael Hussey – 733, IPL 2013#IPL #IPL2021

— CricTracker (@Cricketracker) April 8, 2021
Taking about IPL 2016, Kohli plundered 973 runs in 16 matches and he was sole reason that his franchise played the final of marquee event against SRH which they eventually lost and since then RCB has failed to reach the final of mega event.
His dominance in batting can be clearly stated in the year 2016 of IPL where he amassed four centuries which still stands unbroken as no player has scored four centuries in a single edition of T20 tournament.
The other record of scoring most centuries in a single edition of t20 tournament is shared by Hashim Amla and Chris Gayle where they both scored 2 centuries.
Kohli was impeccable in the year 2016 of IPL and he was elated with his performance but was equally dejected by the result in the final as he couldn't led his side towards victory in the final.
"It's a nice incentive (all his runs) for the way we've gone about this season, but not that nice to be standing on the other side of the result," Kohli had said after losing the 2016 IPL final. "As a personal achievement, this is really special when considering that you have eight teams with world-class players.

"I knew I was hitting the ball well, so I wanted to contribute with the bat as much as I could and I'm really lucky that I was able to do that. Records are meant to be broken. Someone with a better season can break this (record of 973 runs). This is a classic example of not trying to break records. To be honest, I surprised myself by scoring four hundreds. We have to consider that I opened the batting and someone batting at No 3 or down the order would not have had that much opportunities to score big.".

Let's look at some of his memorable knock of 2016 and revisit the memorabilia of Kohli mammoth's performance in the form of description below.
100* vs Gujarat Lions in 2016: RCB opted to bat first after winning the toss under the leadership of Virat Kohli and scored 180 runs at the loss of 2 wickets and credit goes to Kohli massive century and KL Rahul chipping in the willow where he scored unbeaten 51 runs from 35 balls in reply, Lions faltered to chase down the target.
113 vs Kings X1 Punjab: The match between RCB and KXIP is a 15 over game due to rain delay and in that match Kohli played one of the best innings of his life and what's most iconic about his knock was  playing with seven stiches on his hand due to split webbing and the moment he scored hundred he pointed towards his dressing room where he was showing his stiches to his teammates and giving life lesson to all the cricket fans that never give up in scarcity just keep going.
With the magical year Kohli enjoyed in 2016, it can be touted as the best years of his life as batter in the marquee event. But with him you never know he might return in his prime anytime.