Best innings of Andre Russell in IPL
When a franchise unearths a gem, the player is not only a boon to that particular franchise, but to the tournament and his country as well. The story of Andre Russell is similar. Though initially unearthed by Delhi Capitals, the uncut gem was polished at Kolkata Knight Riders.
Since the day he joined KKR, he has proved to be an asset for both KKR and IPL. While Russell has been Kolkata's most valuable player for a few years, with his excellence in all the three aspects of cricket, he is also a great entertainer who helps in drawing in viewers.
5 Best innings of Andre Russell in IPL
Russell's knocks, when he is in his groove, is a treat to the eyes and a nightmare to the bowlers. Let us have a look at the Best Batting Performance of Andre Russell in IPL:
5. 66 (36) vs Kings XI Punjab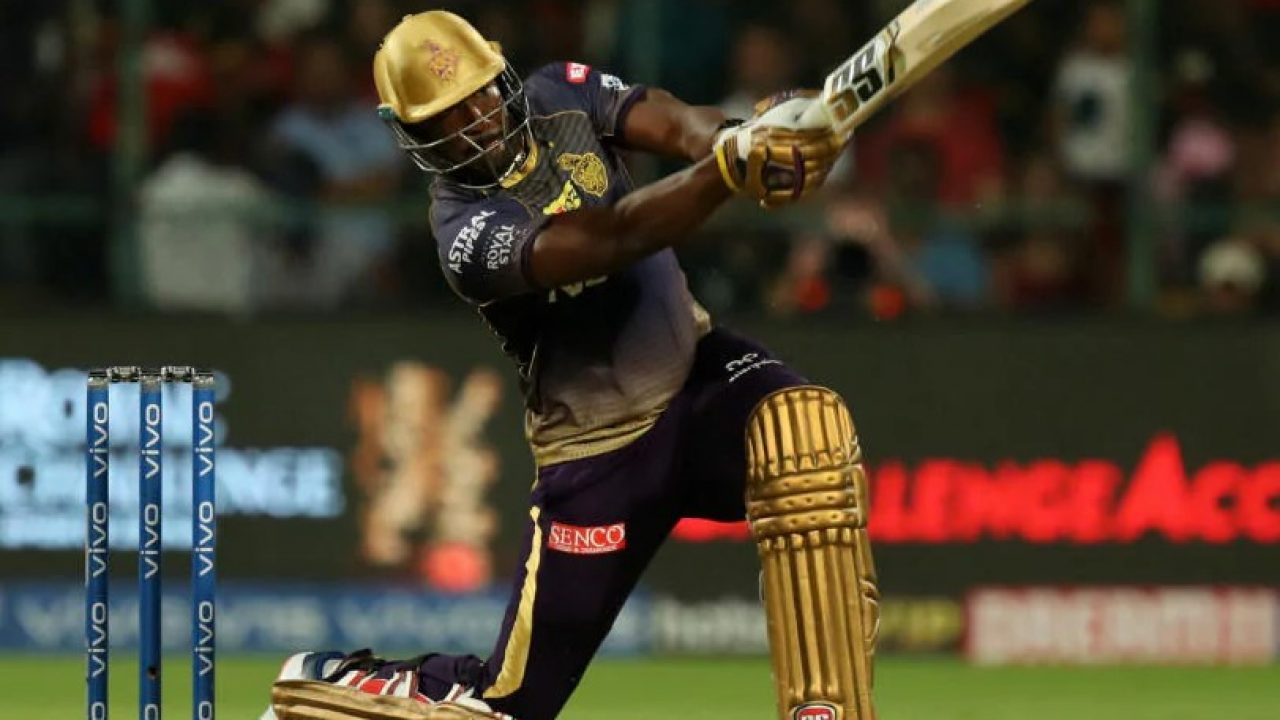 One distinct feature about Russell's best knocks is the outlandishly high strike rate, so his strike rate in this particular inning of 183 is lower than even his IPL career average. But this knock against Kings XI Punjab was immensely crucial in securing the Knights a win at the MCA's International Stadium.
Batting first, Punjab posted a respectable total of 155 on the board. While that in itself was not very competitive, things became different when KKR lost 5 wickets with just 60 runs scored. That's when Russell came in and changed the complexion of the proceedings. With his fiery 66, which included 9 fours, he helped KKR chase the target down with more than two overs to spare.
Read More: Top 5 Innings of Eoin Morgan in IPL
4. 65 (25) vs Royal Challengers Bangalore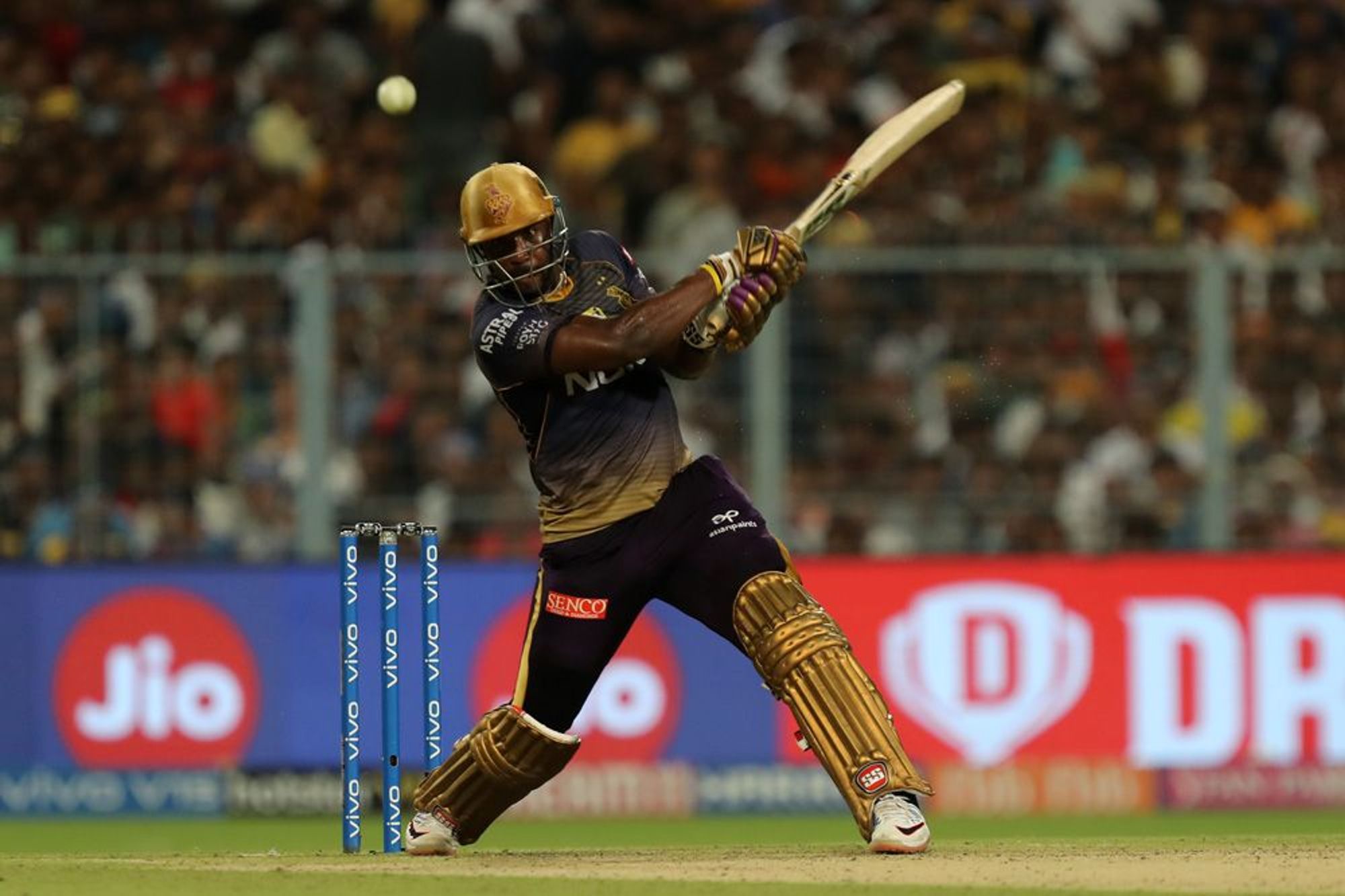 The next entry on our list of top 5 best innings of Andre Russell in IPL is from a 2019 game. In terms of batting, this was Russell's most successful year, as he crossed the 500-run mark in a season for the first time in 2019. He scored runs at a strike rate of over 200, which was maintained when KKR took on Royal Challengers Bangalore at the Eden Gardens.
Before Russell's storm came the Virat Kohli show, as the Indian skipper scored an elegant hundred. This helped RCB post a gargantuan total of 213. Once again, KKR's top-order fumbled and they found themselves 4 wickets down with 79 runs on the board. Russell played a blinder of a knock, scoring 65 runs in just 25 balls. His knock included 9 sixes. Unfortunately for KKR, it wasn't enough to seal the deal.
Read More: Top 5 Innings of Dinesh Karthik in IPL

3. 48* (13) vs Royal Challengers Bangalore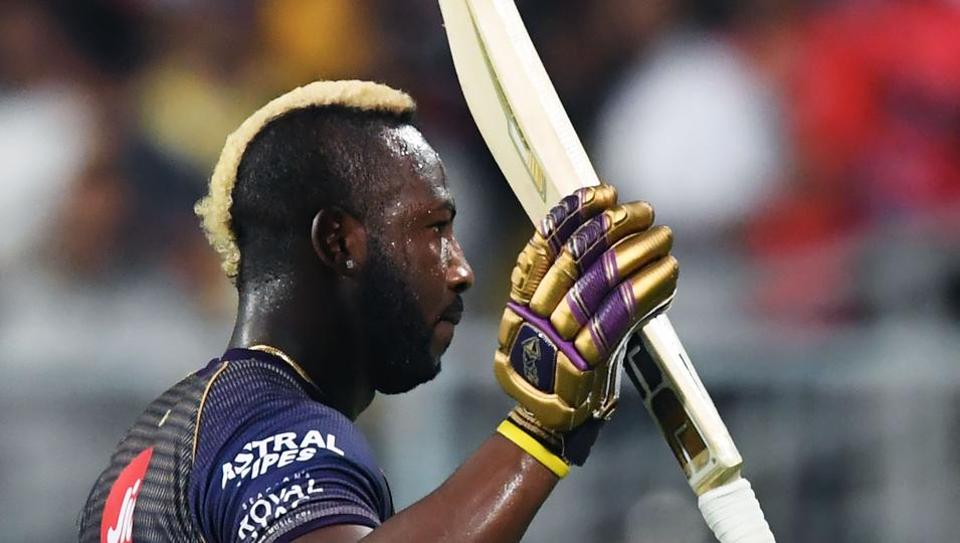 While RCB might have had the last laugh at Eden Gardens, it was Andre Russell's time to smile when the two sides met at M. Chinnaswamy Stadium last season. Here again, Kohli played a superb knock which helped RCB cross the 200-run mark.
After losing Sunil Narine early in the run chase, Chris Lynn and Robin Uthappa laid down a good foundation. Nitish Rana and Dinesh Karthik tried doing their bit, but the game was still very much in Bangalore's hands. That was snatch from them by the Caribbean beast, who scored an unbeaten 48 from just 13 deliveries. His innings, which included 7 mammoth sixes, helped KKR get over the line with 5 balls to spare.
Read More: Top 5 innings of Jonny Bairstow in IPL
2. 80* (40) vs Mumbai Indians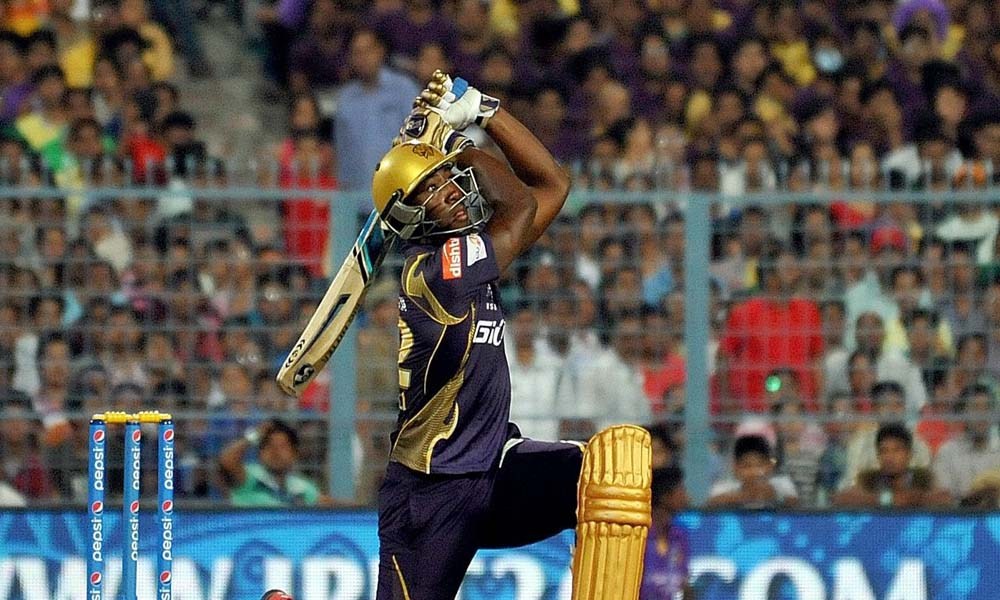 This mention on the list of top 5 Best Batting Performance of Andre Russell in IPL is again from last season. This was a very high-scoring affair between KKR and Mumbai Indians at the Eden Gardens. KKR batted first and both openers Shubman Gill and Chris Lynn played a superb knock.
With the run rates already soaring and lots of wickets to spare, the stage was set for Russell to take every bowler for a tour around Kolkata. He did just that by scoring an unbeaten 80 from 40 deliveries. His innings helped KKR reach a humongous total of 232.
Read More: Top 5 innings of Sunil Narine in IPL

1. 88* (36) vs Chennai Super Kings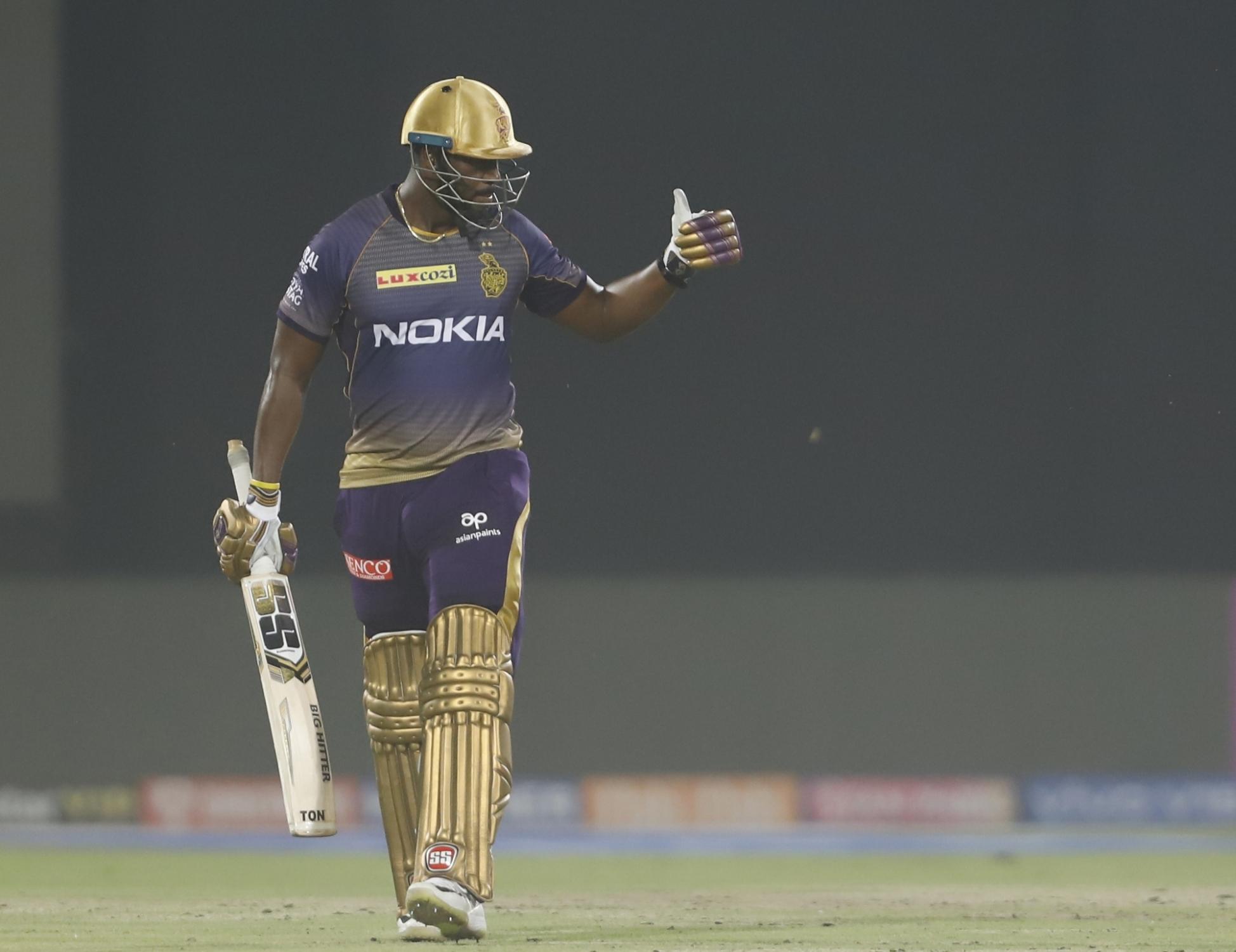 Andre Russell's best knock in IPL came in 2016, which was not particularly a very successful year for him. This knock was the highlight of the match between Kolkata Knight Riders and Chennai Super Kings at the M.A. Chidambaram Stadium.
Batting first, Chris Lynn and Robin Uthappa gave KKR a good start. But CSK pulled things back when they took 3 wickets in a span of 2 overs. Russell stepped in and played a magnificent knock of unbeaten 88 from just 36 deliveries. His innings consisted of 11 sixes, as the explosives helped KKR score more than 200 runs. Unfortunately, Sam Billings and Shane Watson batted brilliantly for CSK, to ensure that Russell's knock goes in vain.
Read More: Top 5 Innings of David Warner in IPL