Handsome Football Players: Football Players are always known for grabbing headlines through their own separate ways. Be it their flamboyant hairstyles or their tattoos, or their lavish lifestyles. These celebrities not only become a star through their soccer talents but also through their looks.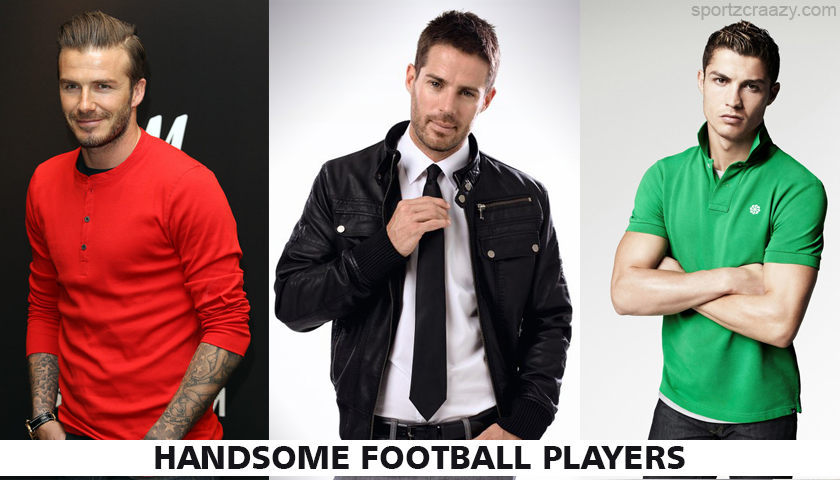 Football players like David Beckham and Andrea Pirlo were well renowned for their handsome looks as they could pull off any style statement with ease. Such was their charisma that not just the females, but male fans too drooled at their smartness.
And let us not forget that football players do spend adequate time in the gym, so their physique is also another factor worth admiring them. Over the years there have been many global icons that football gave to the world and here we do the hard task of picking out the best of the lot.
The following is a list of top 5 handsome football players of all time: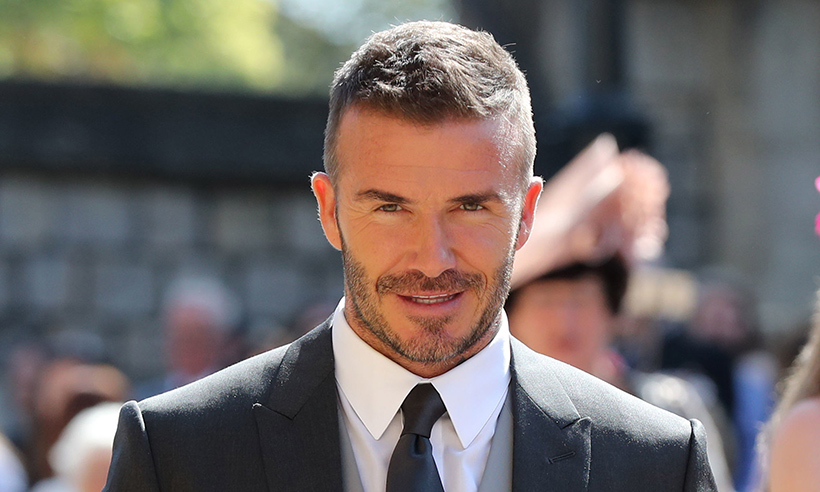 Handsome Football Players: Let's be honest, this one was easy. David Beckham is officially the best ever looking player to take the football field. He was such a heartthrob that many girls used to follow football only to get a glimpse of Beckham showboating his skills.
Beckham had such a strong style sense that he could pull off any beard and hairstyle like a boss. He was the brand ambassador of Gillette for a long time, which is a big compliment for an athlete.
The former Manchester United and Real Madrid player has a face that is globally recognizable such as the logo of Ferrari. H&M, Adidas and Armani are one of the few brands for whom David has previously modelled for. Despite his retirement, Beckham remains a firm favourite name for brands who know that the Englishman has retained his market value.
He is currently married to Victoria Beckham and the duo has four children who have successfully inherited the good looks from their parents.
Handsome Football Players: The Italian has carried the same stubble and long hairstyle for most of his career now, and it had become the face of Serie A. Andrea Pirlo's long and wavy hairdo was on display since the days he played for AC Milan.
However, if that wasn't enough to make fans fall for him, the midfielder started carrying a beard. His looks are so good that female fans still can't get enough of him, despite the fact that he's retired now. He is easily among the most handsome football players ever.
The world owes one to football because of producing such a good looking and rich yet humble athlete, who was the cornerstone of success for Italy when they won the World Cup in 2006.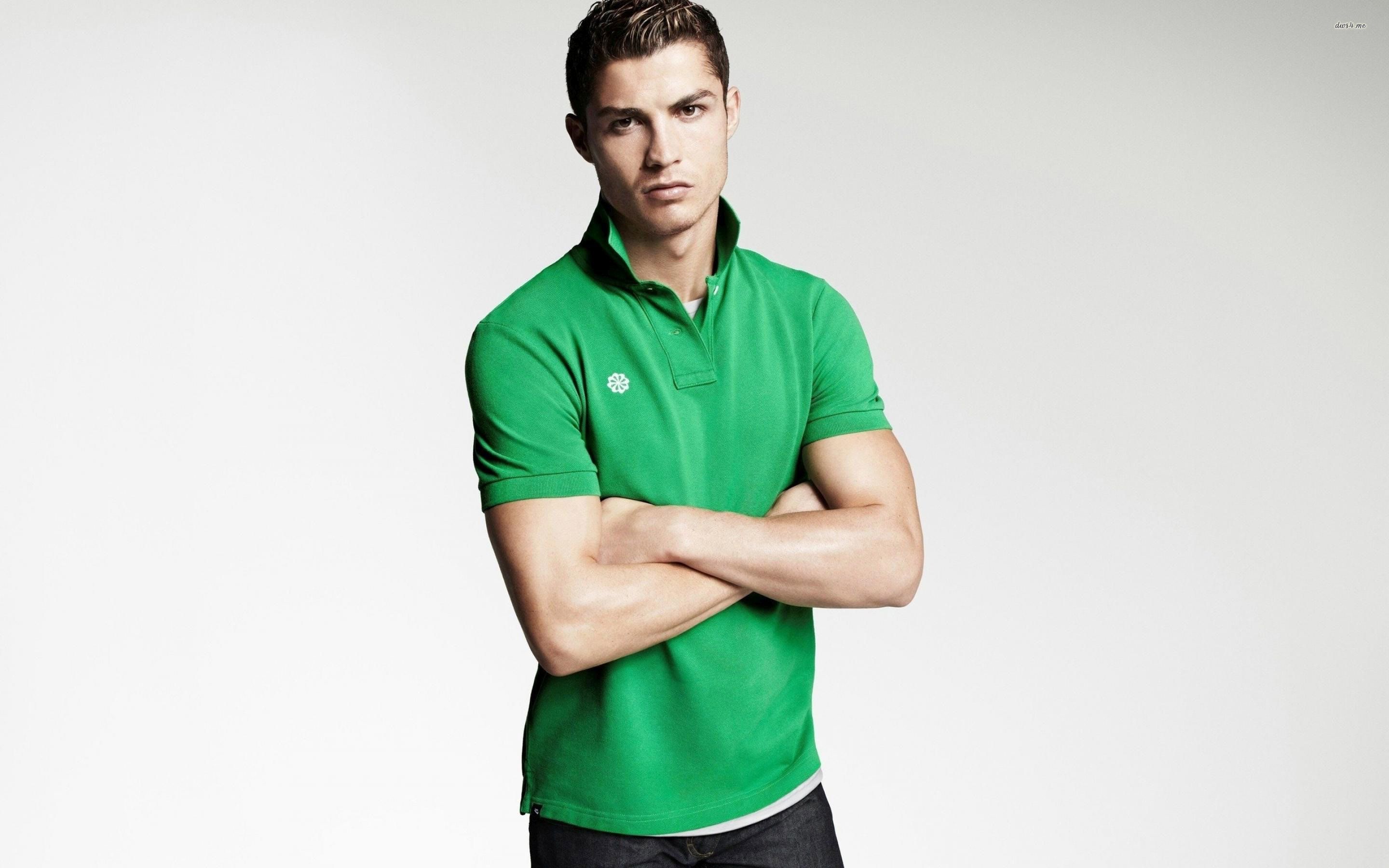 Handsome Football Players: No list of handsome footballers would be complete without the mention of Cristiano Ronaldo. The Portuguese are well renowned for his goal-scoring talents while he has adequate female admirers because of his bronzed tan and amazingly toned body. As football players go, he's definitely among the hottest.
Ronaldo has never carried a beard but he has been some serious style statement. Many of his hairstyles have been iconic and it's no wonder that he is such a recognizable face. The man is a social media magnet and is a firm favourite of grooming brands across the globe.
Since gaining popularity due to his fancy footwork, the 33-year-old has come a long way and established himself as the whole brand. He even has a galaxy named after him. Yes, Cosmos Redshift 7 is a galaxy which was named after the supremely talented Ronaldo who goes by the nickname of CR7.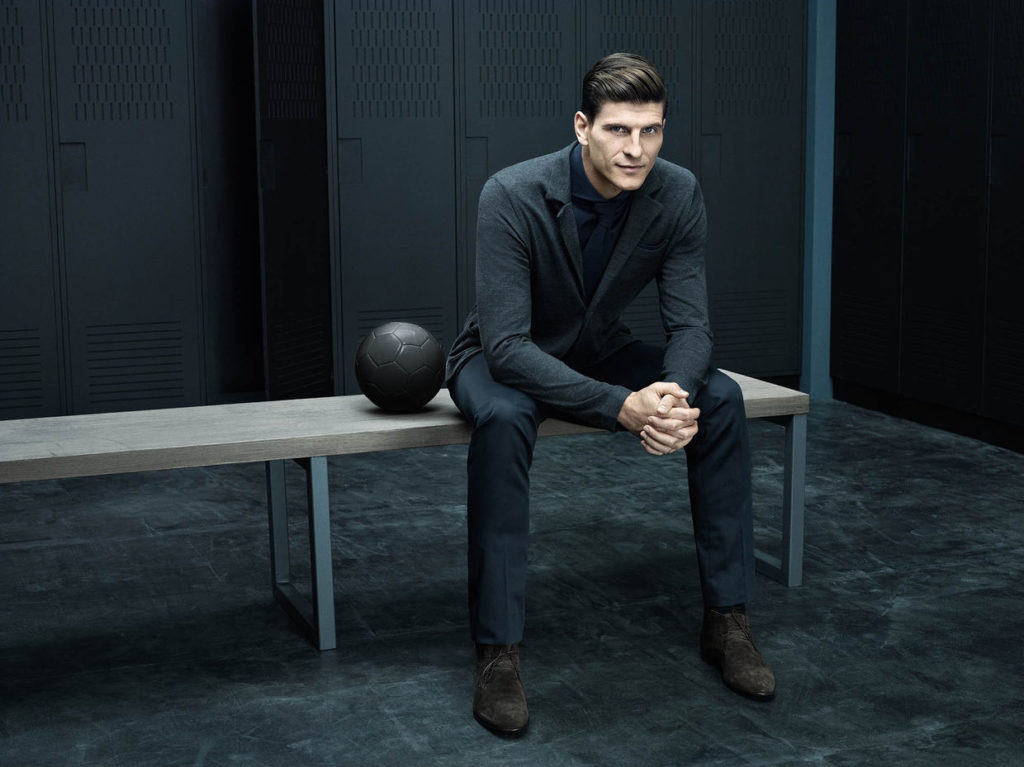 Handsome Football Players: Mario Gomes is a Half-German, half-Spanish footballer who was probably chiselled out of stone. We say so because of his supremely sharp features. Gomez played for Bayern Munich and is currently entertaining VFB Stuttgart fans week-in-week-out.
The 33-year-old was born in Germany but has that Spanish flair in his looks for good measure which came from his grandmother's side. Despite the dual citizenship, Gomes chose to represent Germany at the senior level.
Yet we haven't even mentioned Gomez's hair, which looks salon-ready, despite him doing the long run over the course of 90 minutes. Mario has that Latin tan which is worth dying for and has been dating a German beauty named Carina Wanzung since 2012.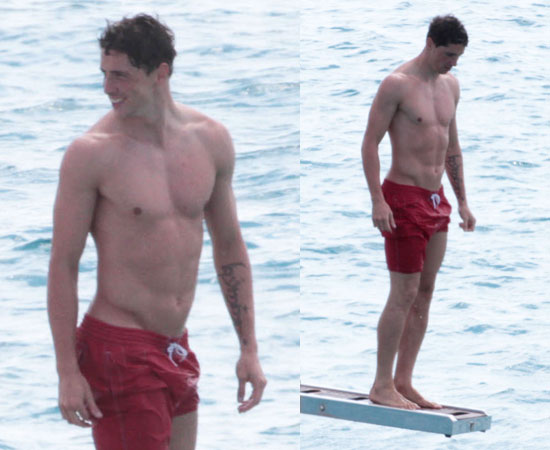 Handsome Football Players: The man is nicknamed "El Niño", aka The Kid for good reason. It's those boyish, floppy-haired, handsome looks. For Lord of the Rings fans, this is a man who is a big fan of J.R.R Tolkien and even has a tattoo of his name in Tengwar (Middle Earth language) on his arm. Probably one more reason to google Torres's name than just good looks!
Fernando Torres terrorized opposition defences during his days with Liverpool but went through some sort of a slump since signing for Chelsea in 2011. He progressed through the ranks of the youth academy of Atletico Madrid in Spain and went on to establish himself as a club icon. The Spaniard recently left his boyhood club to join Japanese football club Sagan Tosu.
He has the signature chiselled cheekbones which usually is enough to do the magic on the ladies, however, his physique isn't that bad either. Having said that, the man is a real sweetheart as he married his childhood love Olalla and the couple has two children together.
Also Check: