Best Goalkeepers in the World
Imagine your favourite team having excellent strikers but lacking good goalkeepers, nullifying the expected victory.  Goalkeeping is an essential and arguably most important area of winning a match and yet we find quite often the goal scorers taking away the limelight. While the World Cup hangover is still on, let's take a quick look at the assets we have to keep the ball at a safe distance from the net.
#1. Alisson Becker (Brazil)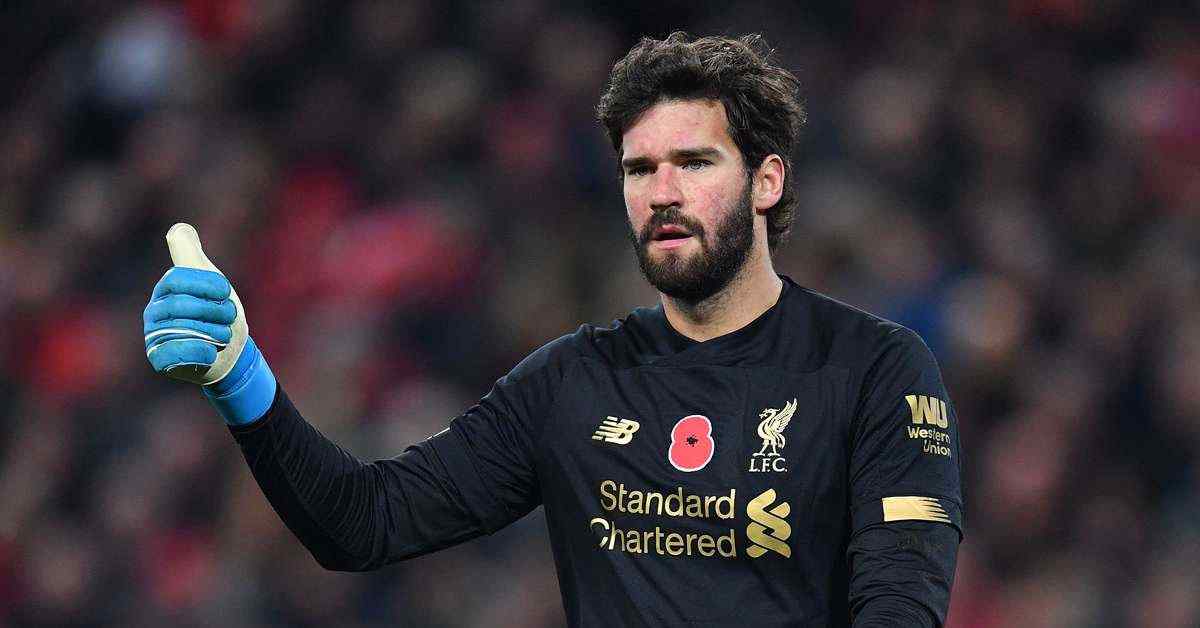 The second most expensive goalkeeper in the history takes No.1 spot in our 2020 list.
Alisson Becker has also won Golden Gloves award in the Premier League, Champions League and Copa America. Alisson Becker consistency between the post earned him register a splendid 10 clean sheets in 19/20  season of Premier League football. Therefore, Liverpool conceded just 21 goals in the current season. while it wasn't enough to win the league title in the previous season, Alisson kept another blank to ensure Liverpool won the Champions League.
Allison Becker is also the goalkeeper with the highest number of clean sheets in the Premier League this season which makes him 1st on the list of best goalkeepers in the world.
STATS:
LEAGUE: Premier league 19/20 Season
MATCHES- 20
SAVES- 47
Clean sheets: 10
Minutes: 1825
#2. Jan Oblak (Slovenia)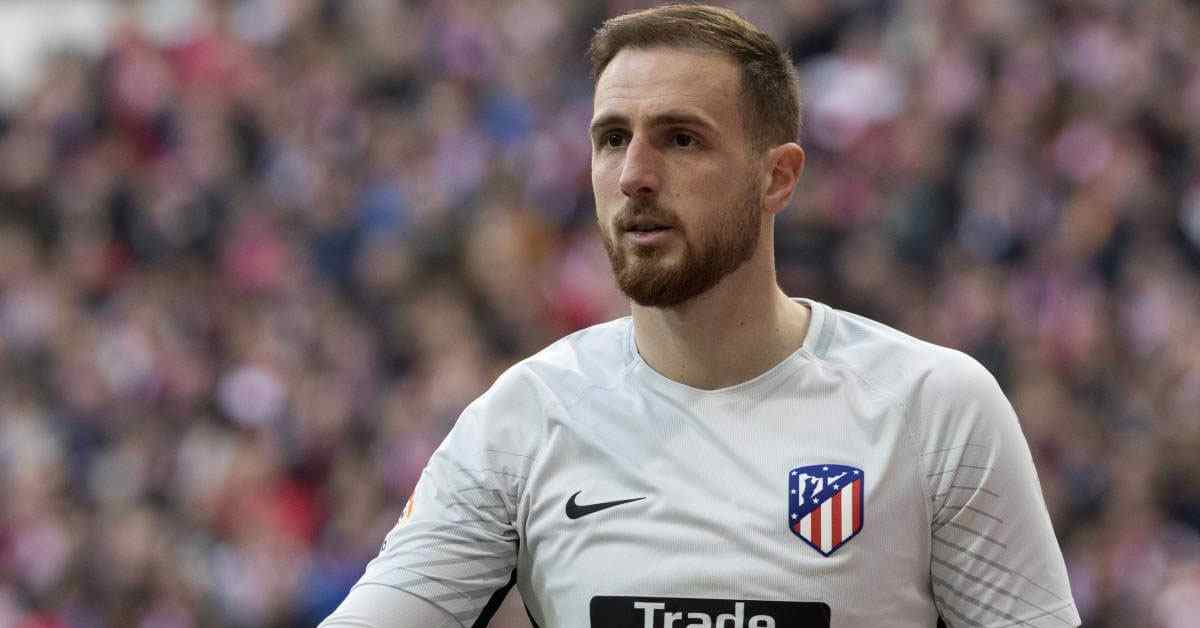 A key factor behind Atletico Madrid's ability to challenge Barcelona and Real Madrid almost every season is down to Oblak.
Jan Oblak arrived at Atletico Madrid for 16 million deal from Benfica. The Slovenian goalkeeper has been a discloser ever since replacing former Atletico Madrid goalkeeper Thibaut Courtois in Spain. In fact, he has surpassed the current Real Madrid No.1. Oblak rarely has an off-day for Atletico, and he's been the most impressive La Liga goalkeeper in recent seasons. And while he's not the best player with his feet, Oblak excels at the most important task – keeping the ball out of his net which definitely includes him, best goalkeepers in the world.
STATS:
LEAGUE: La Liga 19/20 season
MATCHES- 27
SAVES- 62
Clean sheets: 11
Minutes: 2538
#3. Marc Andre Ter Stegen (Germany)
The Barcelona number one has become a rock-solid presence in the Camp Nou goal and produced many spectacular saves.
Ter Stegen greatly uses his tall and agile frame to great between the goal post. which help make him the perfect goalkeeper in 2020 for FC Barcelona.
Having the Barcelona number one truly to himself, he's the best attribute is his ability with the ball on his feet, but he's got also got excellent reflexes, provides excellent passes to defenders, midfielders and assists to players. which makes him 3rd player in top 5 best goalkeepers in the world.
STATS:
LEAGUE: La Liga 19/20 season
MATCHES- 26
SAVES- 62
Clean sheets: 8
Minutes: 2455
#4. David de Gea (Spain)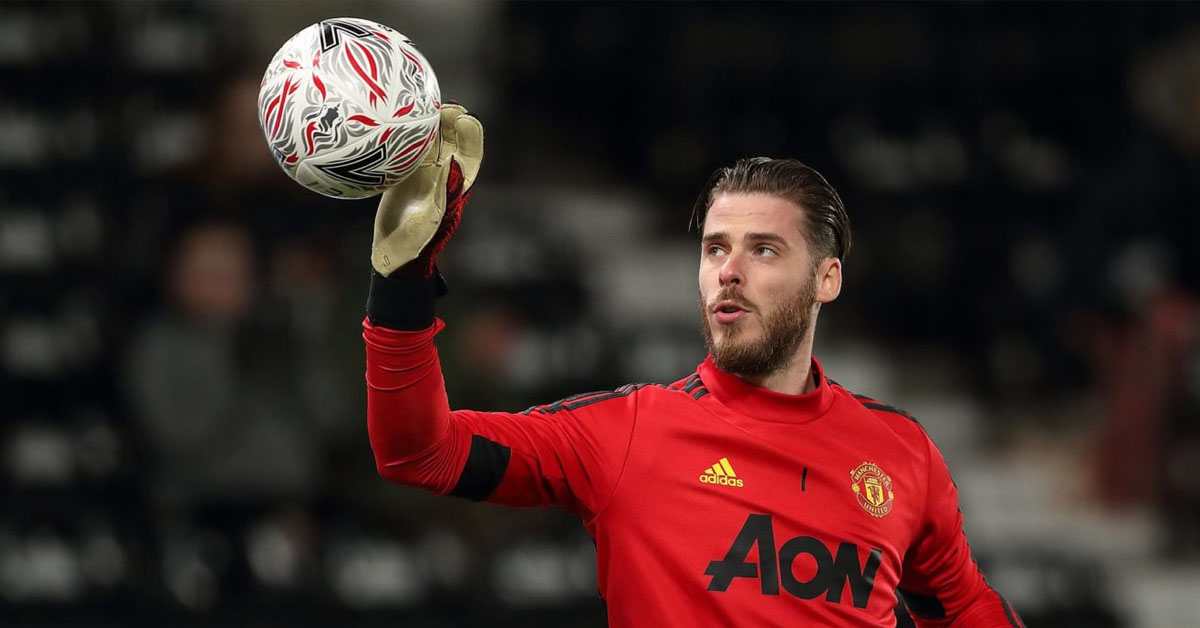 It's not been a great year for David De Gea. He was poor at the world cup 2018 and has made numerous mistakes in the premier league and Manchester United defence also haven't been up to the mark and gradually their overall performance was poor throughout the whole season.
but there are several times, it has seen in many instances where De Gea single-handedly save Manchester United from numerous havoc, and it won't be long, hopefully, he'll be back to his best.
STATS:
LEAGUE: Premier league 19/20 season
MATCHES- 29
SAVES- 64
Clean sheets: 8
Minutes: 2788
#5. Ederson (Brazil)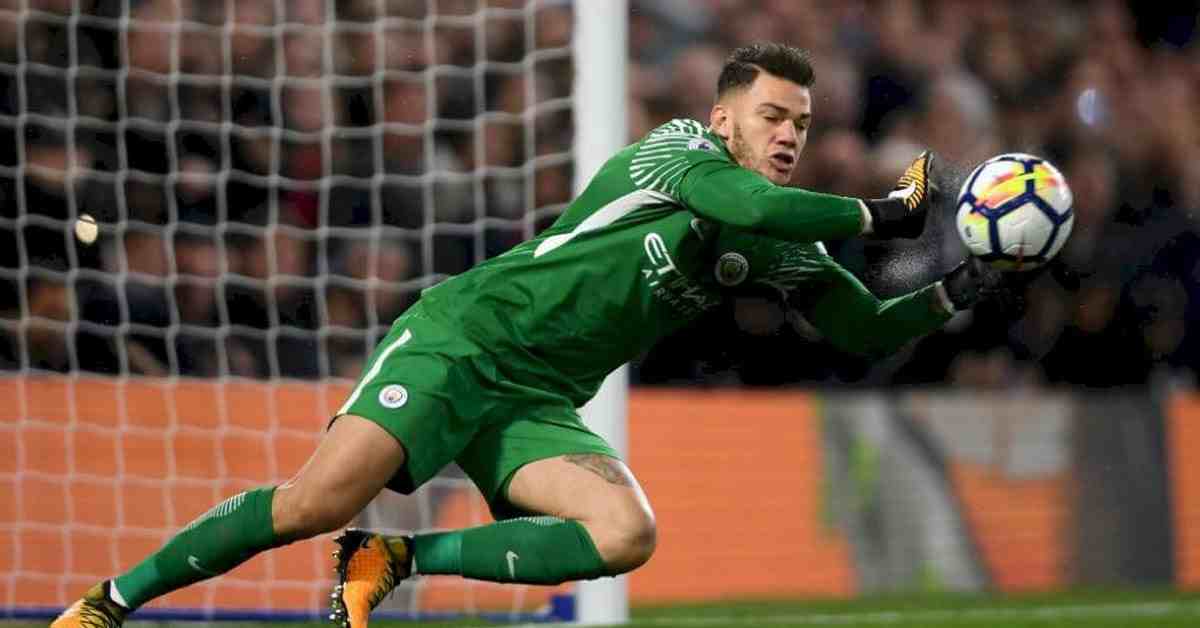 Pep Guardiola's decision sign an unknown prospect for €40m to sign the unknown Ederson from Benfica in 2017 proved right on. In no time at all, Ederson became the unquestionable Manchester City number one.
The Brazilian has solved Manchester city's goalkeeper problem and will likely be an ever-present figure in the team through the 2020 decade as is also considered the top best goalkeepers in the world right now. Aside from some outstanding reflexes and shot-stopping abilities, Ederson is also good with the ball on his feet. It's an uncommon eccentricity among keepers. 
STATS:
LEAGUE: Premier league 19/20 season
MATCHES- 25
SAVES- 59
Clean sheets: 9
Minutes: 2297