Shakur Stevenson is an American featherweight professional boxer, who represented USA at the 2016 Olympics and won silver medal in the in the bantamweight division.
He is tipped to become the modern day boxing superstar of the next decade. He has turned Professional now, where he has taken part in 13 bouts so far, where he has performed brilliantly.
Shakur Stevenson Early Life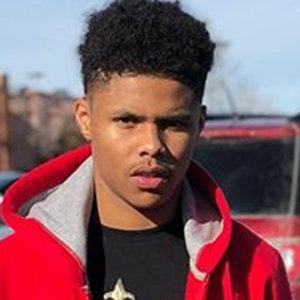 Shakur Stevenson was born on 28th June 1997 to Malikah Stevenson and Shahid Guyton in Newark, New Jersey, United States. He is the oldest among the nine siblings and was introduced to the boxing at the naive age of just 5 by his grandfather Wali Moses, who also owned a boxing gym in Newark.
His grandfather jokingly once told that he always knew that Shakur was awake as kid, while he would practice shadow boxing.
He started his initial boxing training under his grandfather Wali as the veteran had a huge influence on him.
He was named after Tupac Shakur, the renowned rapper, who was killed nine months after Shakur's birth. He earn a gold medal at the 2014 Youth Olympic for USA as flyweight boxer. He also won a gold medal at the 2014 AIBA Youth World Boxing Championships as flyweight boxer in the same year.
Shakur Stevenson Personal Life
Shakur Stevenson has nine siblings in the family, with him being the eldest in the family. Stevenson's father and his family once lived on Muhammad Ali Blvd in Newark. Ali at that time, won a gold medal at the 1960 Olympics. Everyone was in awe of Muhammad Ali including Stevenson's parents. Who would have thought that 56 years later Shakur would represent America at the Olympics in boxing and win a Silver medal.
Shakur Stevenson Professional Life
Stevenson turned professional on February 9, 2017 and signed a promotional contract with Top rank and signed Andre Ward as his manager. Although, he was already termed as next superstar after he won a silver at the Rio Olympics 2016.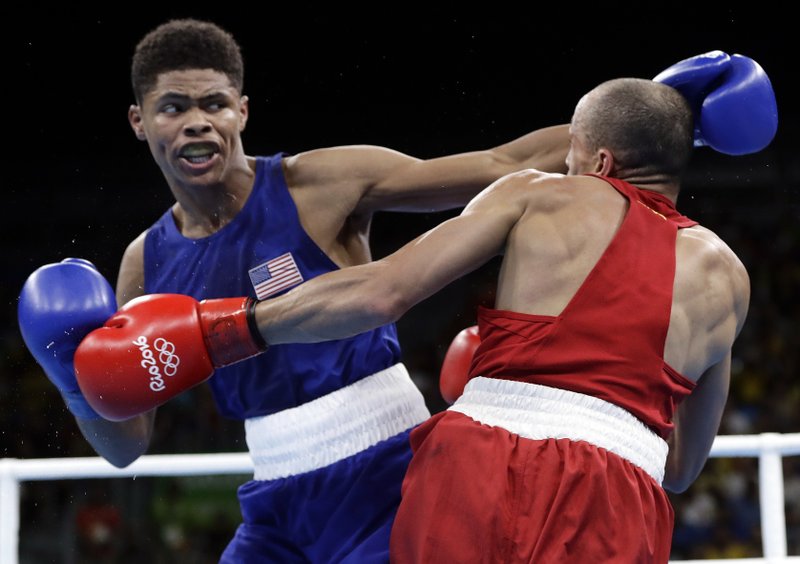 If we sum up the professional record summary, he has fought 12 fights and won 7 fights by knockout and 5 fights by decision. He hasn't lost a single fight till date. In an official release on May 3, it was revealed that Stevenson would make his Madison square debut against Argentine boxer Luis Suarez and won the bout in just 2 minutes and 35 seconds of the first round. He was knocked out by the boxer.
In 2018 he fought against Juan Tapia in a scheduled 8 round bout at the Grand Sierra Resort and Casino's Grand Theater in Reno, Nevada and won 80-72 on all three judges' scorecards.
He is now eying the 2020 Tokyo Olympics and will look to convert his silver into gold this time around.
Shakur Stevenson Controversy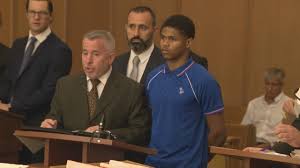 According to a police report, Shakur and other boxer David Grayton were involved in an altercation in a South Beach parking garage. If believed he made nasty remarks to a group of people that included 2 women. He allegedly called women the sexual innuendo. For the remark he was charged for misdemeanor battery and was arrested on July 1, 2018. He was kept on a year probation and was asked for 50 hours of community service and was asked to pay the medical expenses of the victims.
Shakur Stevenson Achievements
He has won gold medal at the 2014 AIBA Youth World Championships in flyweight
He has won gold medal at the 2014 Youth Olympics in Flyweight
He has won a silver medal at the 2016 Rio Olympics
Physical Measurement
Height: 5ft 8in (173cm)
Weight: 58 Kg. (126 lbs.)
Hair color- Black
Eye color- Black
Shakur Stevenson Personal Details
First Name- Shakur
Last Name- Stevenson
Nickname- Fearless
Division- Bantamweight
Profession- Boxer
Stance- Southpaw
Age- 22-years-old
Birth Sign- Cancer
Date of Birth- June 28, 1997
Place of Birth- Newark, NJ
Shakur Stevenson Net worth
As of 2019, Shakur Stevenson net worth is estimated to be $1 million.
Social Media Profile
Shakur Stevenson Facebook- Not available
Shakur Stevenson Twitter- https://twitter.com/shakurstevenson
Shakur Stevenson Instagram- https://www.instagram.com/shakurstevenson/