Before we get on with the main topic of upcoming cricket matches of Black Caps (New Zealand Cricket), let's take a quick walk about the History of cricket how it bloomed in the country New Zealand.
History of Cricket in New Zealand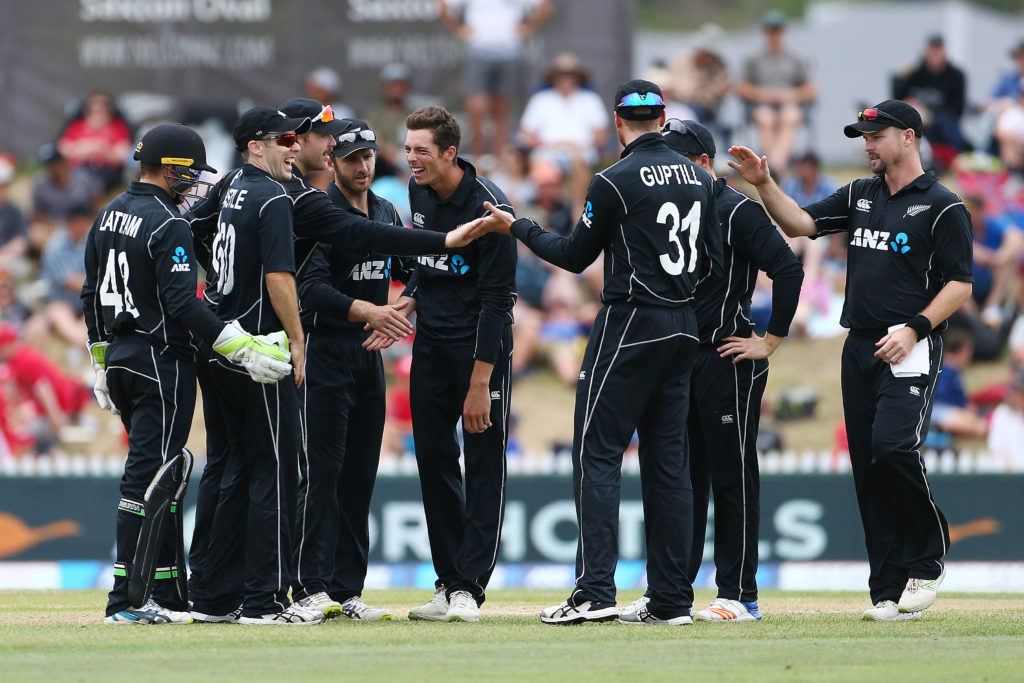 Cricket is the national and most popular summer sports in New Zealand. It stands second in popularity to rugby.
New Zealand is one of the twelve countries that took part in Test match cricket. The team was nicknamed as Black Caps. The first cricket match was played in the year 1832.
Cricket in New Zealand came to the brighter part of light by Henry Williams as his first report of the game of cricket in New Zealand was marked in his diary in December 1832. The diary spoke about how the boys in and around Paihia on Horotutu Beach playing cricket every day. Early 1835, Charles Darwin and HMS Beagle sailed into the  Bay of Islands(New Zealand) and they witnessed a game played with a ball and a bat which was played by freed Māori slaves. Darwin described this game in his book called" Voyage of the Beagle". Since then the era of cricket was cherished by everyone in New Zealand.
First Nation Team
It was 15–17 February 1894, the first team representing New Zealand played New South Wales at Lancaster Park in Christchurch.
They won by 160 runs. Hence, thereafter the New Zealand Cricket Council was formed by the end of 1894. The cricket fantasy and craze never stopped.
19th-Century Cricket in New Zealand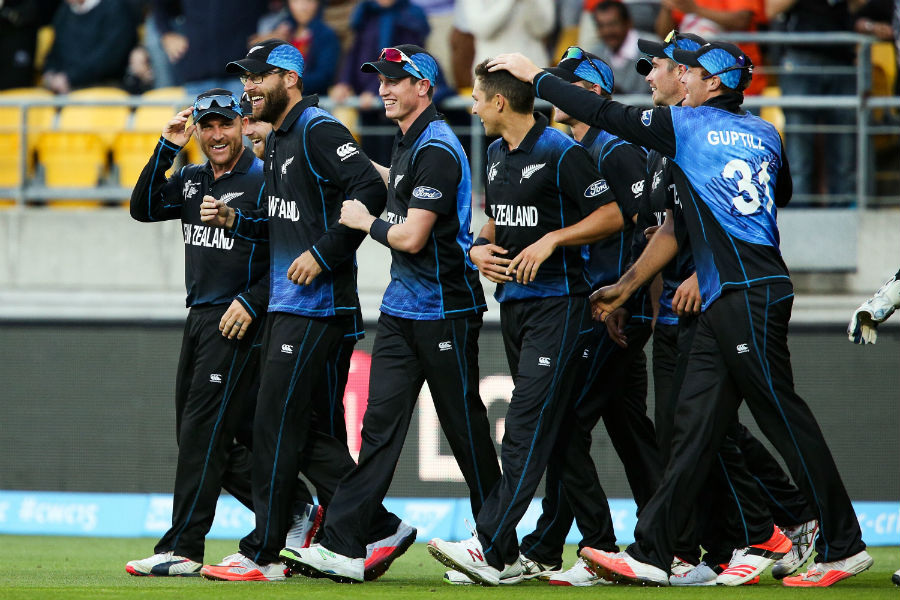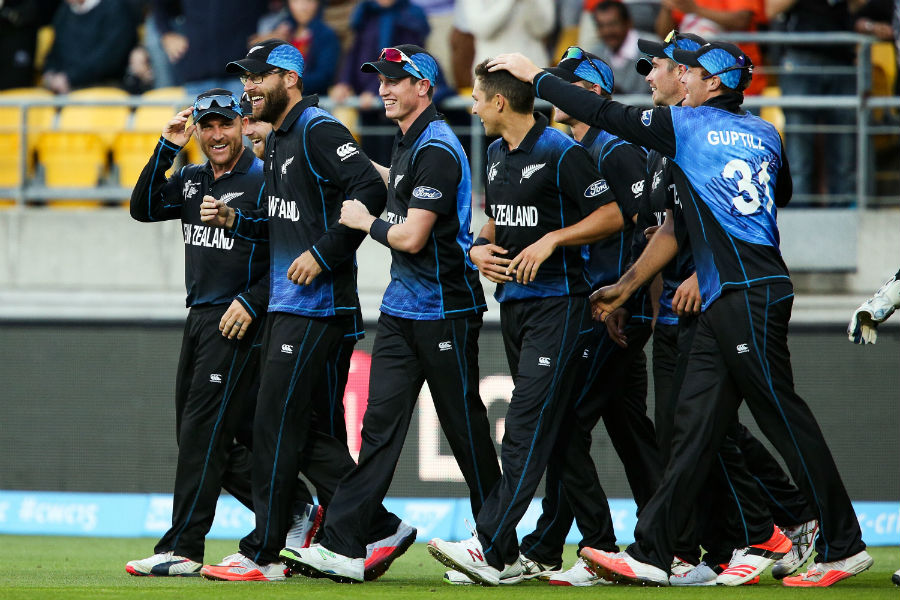 In the year 1930, Black Caps played their first test cricket against England in Christchurch and became the 5th country to play Test cricket.
The first victory of test cricket by New Zealand was in 1956 against the West Indies at Eden Park in Auckland. The first ODI was played against Pakistan in Christchurch in the 1972–73 season. They were named Black Caps in 1998.
Until 11 January 2019, New Zealand has played 1296 Internationals, winning 488, losing 589, tying 11 and drawing 165 matches while 43 matches ended yielding no result. The team holds the 3rd position in Tests and ODI's and 6th in T20 as per ICC. New Zealand, in 2015 for the very first time they reached finals in the ICC Cricket World Cup after beating South Africa in the semi-final in 2015.
About the List of Current Players in New Zealand
The former captain Brendon McCullum took his retirement in late December 2015, thereafter he was replaced by Kane Williamson as captain of the team for current Test, One-day and Twenty20.
The following list shows the active players, who have played for New Zealand Since 1 November 2018, Seth Rance is excluded from the list who has been dropped from New Zealand since 2018. Players in bold have signed a central contract for 2018–19.
Opening Batsmen
Martin Guptill (32), Tom Latham (26), Colin Munro (31), Jeet Raval (30)
Middle Order Batsmen
Mark Chapman (24), Henry Nicholls (27), Ross Taylor (34), George Worker (29), Kane Williamson (28) – Captain
Wicket Keepers
Tom Latham (26) – Vice Captain, Glenn Phillips (22), Tim Seifert (24),  BJ Watling (33)
All Rounders
Corey Anderson (28), Todd Astle (32), Colin de Grandhomme (32), James Neesham (28), Mitchell Santner (26)
Fast Bowlers
Trent Boult (29), Lockie Ferguson (27), Matt Henry (27), Adam Milne (26), Tim Southee (30), Neil Wagner (32)
Spin Bowlers
Ajaz Patel (30), Ish Sodhi (26), William Sommerville (34)
Coaching Staff
Head Coach: Gary Stead (NZ)
Batting Coach: Craig McMillan (NZ)
Bowling Coach: Shane Jurgensen (AU)
Strength and Conditioning Coach: Chris Donaldson
Team's Manager: Mike Sandle
Physiotherapist: Tommy Simsek
Performance Analyst: Paul Warren
Media Correspondent: Willy Nicholls (NZ)
Overview of ICC Champions Trophy
Now lets take a look at the ICC Champions Trophy won by New Zealand team.
In 1998, Wills International Cup – Black Caps made it to Quarter-finals and was placed 5th position at ICC rank. The Overall games played were 2 out of which 1 won and 1 lost.

In 2000, ICC KnockOut Trophy  – They were held up as champions and was placed 1st position at ICC rank. The overall games played were 3 and they won all of it.

In 2002 and 2004, they made it up to first round and grabbed 8th and 5th positions respectively. Out of 2 games, 1 won and 1 lost.

In 2006, they grabbed 3rd position by entering semi-finals. Out of 4 games, 2 won and 2 lost.

In 2009, they became the runners-up and took 2nd position. Out of 5 games, 3 won and 2 lost.

In 2013 and 2017, they entered first round and were placed 5th and 8th position respectively.

Overall record of 24 matches where 12 won and 10 lost and 1 N/A.
Also Check: