An Introduction to Pawan Kumar
Apart from Pawan Kumar, the other name by which he is famous is Pawan Saroha, who is therefore an Indian freestyle wrestler. He was born on 16th October in the year of 1993. He is of 5ft 6 inches of height and body measurements are 44-32-16 inches. His main career turning point was when he won the Gold medal in Commonwealth Championship in 2013. He completed his graduation from MDU, Rohtak, and Haryana and is Hindu by religion.  At the 2014 Commonwealth games, he thus represented India in the 86 kg weight class in which he had won the bronze medal. After being touted as one of the most talented youngsters in the country, all of his achievements were therefore being eclipsed by the fame and star appeal of his wife Geeta Phogat, who was the poster child of Indian women wrestling.
But apart from refusing to fade into anonymity after missing out on selections in a couple of international tournaments which also includes the Commonwealth Games of 2018, he bounced back to his style, winning the selection trials to make it to the Indian team for this year's Asian Games. Over the last two years, he has been also grappling with various injuries and an identity crisis. On the other hand, we came to see that his fellow spouse is also a famous women wrestler. According to Pawan Kumar, Geeta has always been an inspiration and has been the pillar of strength when the chips were down. Even being an experienced wrestler and an Olympian, she always makes notes of his techniques during about and these all come really handy.
Pawan believed that the marriage to the Phogat family has been a blessing apart from the pressures of expectations. With both Geeta and Babita of Bollywood blockbusters Dangal fame, Pawan has therefore became a flagbearer of the Phogat legacy along with Geeta's cousin Vinesh in Jakarta. Though getting married to Phogat family will have its pressure but Pawan has handled all of it very well organised. Even during the last Asian Game trials, most of his family members had gone there to cheer him up.
Pawan Kumar Participation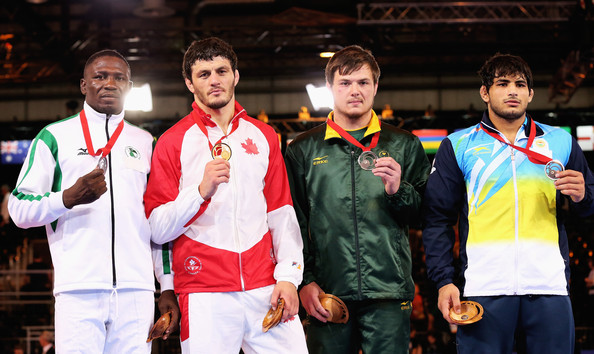 2014 Commonwealth Games: In the year of 2014 Commonwealth Games, Pawan Kumar the youngest wrestler has therefore begun his CWG campaign in Glasgow, Scotland with a round of almost 16 matches against Steve Hill of New Zealand which results in with score of 4-0. Then after that Kumar has met with Luigi Bianca of Scotland in the quarter finals of this game and thus beat him by 5-0. But Kumar lost out to Tamerlan Tagziev in the semi-finals with the burly Canadian beating him by 5-0. Thus there was still a chance of a medal with Kumar if competing in the bronze medal match. After this, he faced Muhammad Inam of Pakistan and ended the tightly contested match by 6-6. Since he was the last one to score a point, Kumar was awarded the bronze medal in a particular category.
2014 Asian Games : South Korean was not as rewarding for Kumar when the 2014 Asian Games was held in Incheon. Here Kumar faced off against Sumir Kumar Sah of Nepal in the round of 16 and thus won this game by 4-0. In the quarter final stage we saw that Kumar was up against Mostafajoukar Meisam of Iran but unfortunately lost to the Iranian by 0-4. Later on qualifying the final, Kumar was then given a chance to compete in the repechage round where he came to met Zhang Feng of China but his luck did not favour him well and he lost the game by 1-3.
Records and Achievements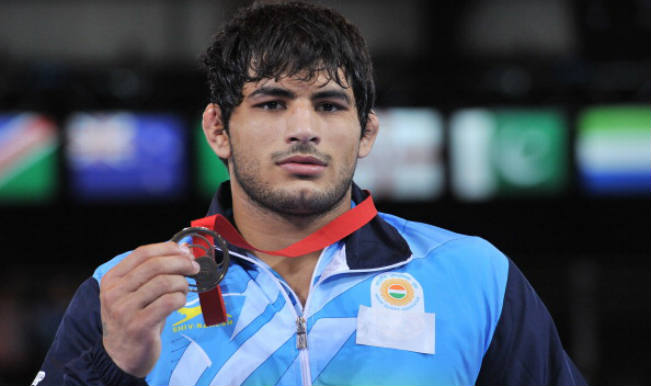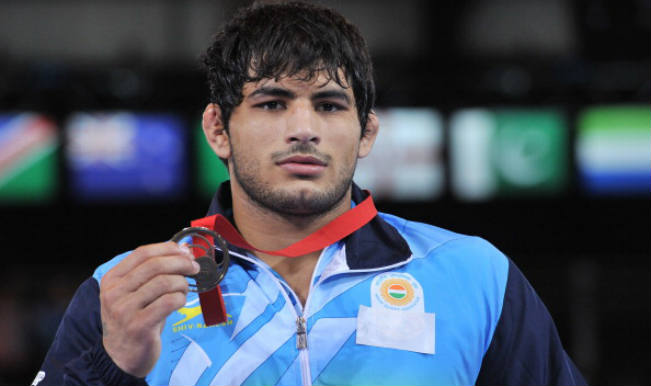 He has won a Bronze medal in commonwealth games in 2014 which was in Glasgow, Scotland.

He made his turning point in his career by winning a gold medal in a Commonwealth championship in the year 2013 which was held in Johannesburg, South Africa.

He also won a gold medal in Senior National Championship in the year 2013.

He won a bronze medal in Hariram grand Prix tournament.

He won a Rajeev Gandhi best wrestler award.

He won a Gold medal in Commonwealth championship in 2011.

He won a Gold medal in junior national Championship 2009 in Jammu, India.

He won a Gold medal in senior national Championship 2010 in Ranchi, India.
Also Check: