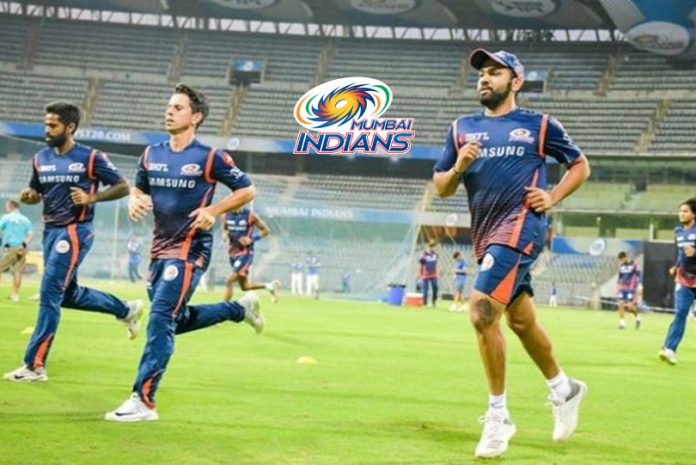 The Indian Premier League's most successful franchise Mumbai Indians will start training from Thursday in Mumbai. This thing came into existence as BCCI President Sourav Ganguly sent letters to the member state associations informing that the board is keen to host IPL 2020 even if it is hosted behind the closed doors.
The Mumbai Indians players will start training at the Reliance stadium on the outskirts of Mumbai at Ghansoli. The players who live in Mumbai can join the camp if they want to and those players are Rohit Sharma, Hardik Pandya, Surya Kumar Yadav, Krunal Pandya, Dhawan Kulkarni, and Aditya Tare.
However, the interview was given by Yadav to English Daily where he said "Mumbai Indians have given the option of training to us. I am eagerly looking forward to getting there. There is nothing like the feeling of holding the bat again. I have hardly stepped out of home in the last two months and have certainly missed playing,".
He further added that "We are told that all guidelines will be followed including social distancing. And that we might practice with the bowling machine and get some time to bat in the middle,"
The letter that Ganguly wrote to all other state member units "The BCCI is working on all possible options to ensure that we can stage the IPL this year, even if it means playing the tournament in empty stadiums."
Ganguly further stated in the letter that everyone including players, officials, franchises and commercial partners are looking to forward the IPL season 2020 and BCCI will soon take an action on the same where Ganguly expressed these things in the letter "The fans, franchisees, players, broadcasters, sponsors and all other stakeholders are keenly looking forward to the possibility of IPL being hosted this year.
Recently a lot of players, both from India and other countries, participating in IPL have also shown their keenness on being a part of this year's IPL. We are optimistic and the BCCI will shortly decide on the future course of action on this.".