5 IPL records that will never be broken
Cricket's most favorite league, the Indian Premier League has given numerous cricket fans a lot to cherish for so many years. The League has also stayed true to its concept of giving opportunities to new talents. IPL has become a platform that has given some world-class players and quality cricket over the years. While the players have been of quality, there ought to be recorded. Records are a crucial aspect in any format of the game and there were plenty when it comes to. Over the past years, fans have witnessed few major records that can stay on forever and be unbreakable. Here we list down some of the records that can never be broken in the IPL.
1. Virat Kohli's 4 centuries in one edition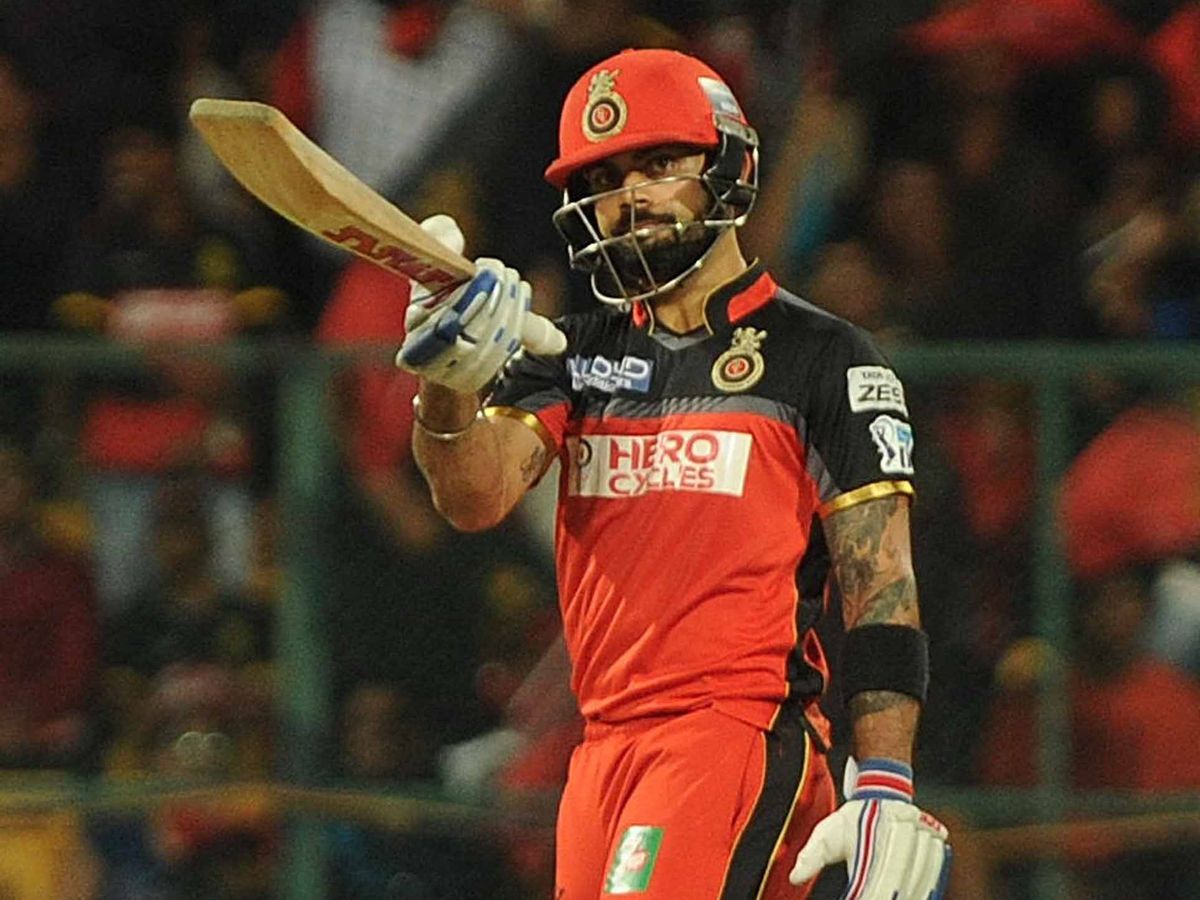 Virat Kohli is undeniably the best batsman in the world currently and having numerous records is a no-brainer.  While some can be breakable but there are some records that are going to take the humongous task to break it. One of them includes his record of 4 centuries in just one edition and if someone does break that, it would be scripted as a history that won't be forgotten for years. Scoring even one 100 in a season is in itself a dainty task and Kohli hit it four times in a single edition.
In that edition, Kohli amassed 973 runs in 16 matches at an average of 81.08 with a strike rate of 152.03. Apart from his four centuries, he also scored 7 fifties and hence the greatest individual season in IPL history.
2. Chris Gayle's 175 not out against Pune Warriors
Chris Gayle is one of the greatest short-format players of all time. He has played various remarkable innings in the T20 format of the game, but the aforementioned one is a completely different masterpiece.
Chris Gayle's 175 against the Pune Warriors isn't just the highest score in IPL history, but also in the history of T20 cricket. The knock included 13 boundaries and 17 sixes. His innings helped Bangalore put a massive total of 263, which is the highest team total in IPL, and hence this memorable knock makes the cut.
3. 37 runs in 6 balls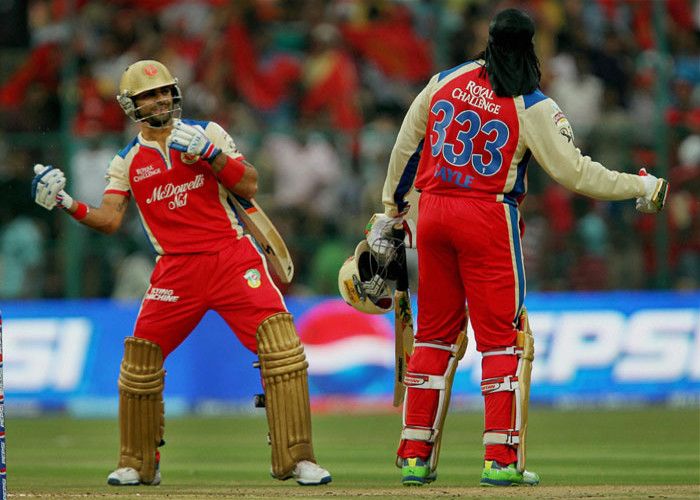 Scoring 20-25 runs in an over at times is a regular thing for an in-form batsman, and even with all the 6 balls going for a six, a player can score 36 runs, and only players like K Pollard, Yuvraj Singh, and H Gibbs have managed to achieve the feat. And hence, scoring a magnificent 37 runs in an over is completely a rare sight. Courtesy, Chris Gayle, cricket witnessed something that can rarely be possible in the coming years.
The over happened in the 50th match of the 2011 IPL edition when Bangalore was playing against now-defunct Kochi Tuskers Kerala. Gayle scored 36 runs while on the other hand bowler Prashanth Parameswaran gave a no-ball, which led to 37 runs. Gayle smashed three boundaries and four sixes in that over.
4. 229 runs partnership between Virat Kohli and AB de Villiers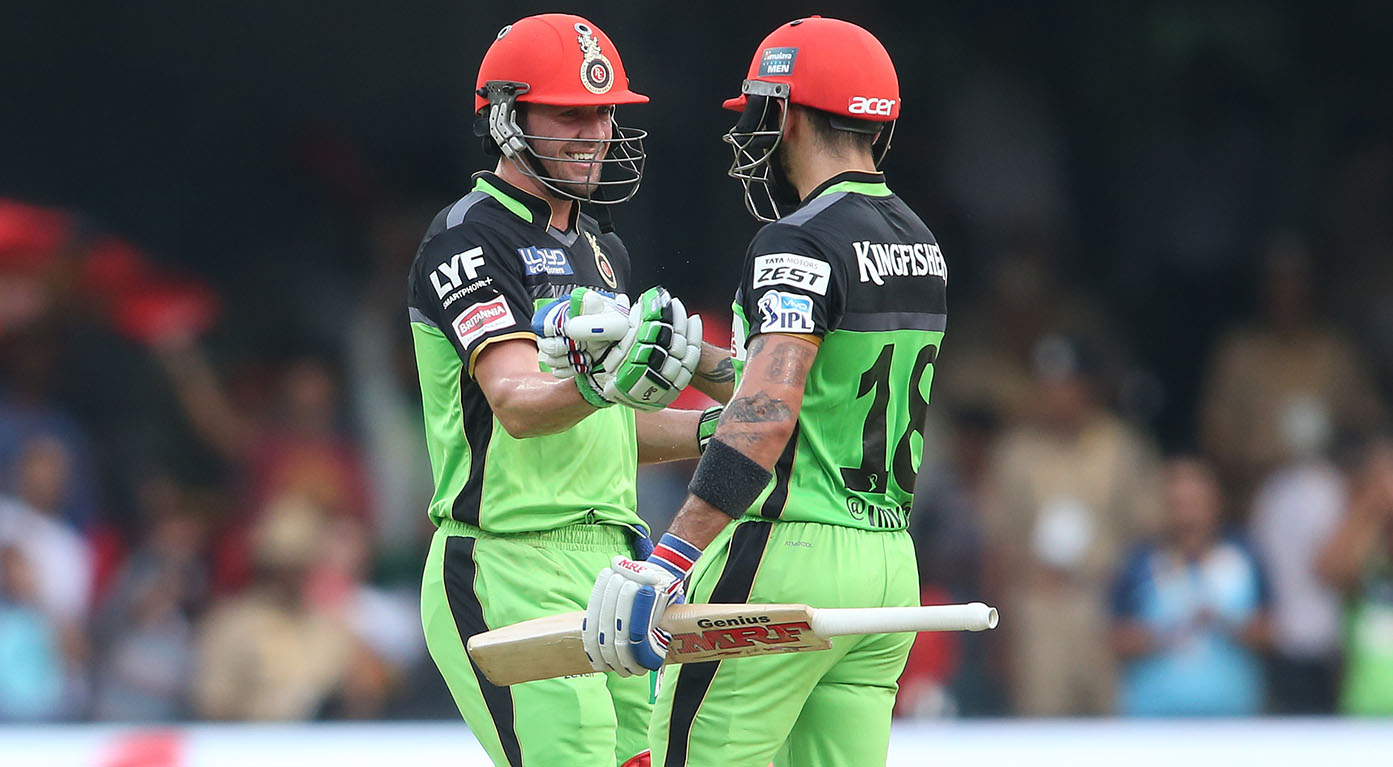 This massive partnership that took place was witnessed in the 44th match in 2016 when Bangalore had a face-off against Gujarat Lions. Having been put in to bat first, the home team didn't have the best of starts and they found themselves struggling at 19/1 after four overs. However, it was pure destruction after that as both the modern-day maestros combined for an incredible partnership of 229.
Virat scored 109 while ABD remained unbeaten on 129 from just 52 deliveries. Scoring even 200 runs is a huge task and building a partnership of at least 230 would be impossible. Even the second-highest partnership of 215* belongs to these two, and it is highly unlikely that anyone will get near the top 2.
5. 6/12 by Alzarri Joseph
Alzarri Joseph had the best IPL debut with a stunning bowling figure of 6/12 while playing for the Mighty Mumbai Indians. His figures aren't just memorable in general, but they are also the best by an IPL debutant.
The previous record was 6 for 14 runs by Sohail Tanvir which was witnessed in the inaugural campaign of IPL. Alzarri's spell happened in 2019, during the 19th game of the league against the Sunrisers Hyderabad. Mumbai was struggling with the bat in the 1st innings as they could only put up 136 runs and taking into consideration the form of David Warner and Jonny Bairstow, the game looked like an easy win for Hyderabad. However, with the help of Alzarri, the team was bundled out for just 96.