Thomas Röhler is a German Track & Field athlete who specializes in Javelin Throw. he is best known for his successful stint in Rio 2016 Olympic Games where he attempted a gold medal-winning throw and was just 0.27 meters short of the Olympic record of 90.57 meters. However, he still ended up winning the gold medal for his country.
Thomas Röhler Early Life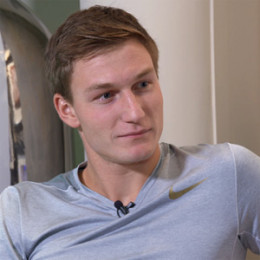 Thomas was born on September 30, 1991 in the beautiful city of Jena in Germany. Thomas was a very curious and athletic kid since his childhood. He used to spend most of his time playing outdoor sports ever since the elementary school. He loved throwing stones from the shore which he loved to do. He was tempted by Javelin sport when he was just nine years old and was watching athletes performing the event in the 2000 Sydney Olympics. He attended his schooling from Johann Christoph Friedrich GutsMuths Sports High School and then he went on to pursue his higher education in order to get a Bachelor and Masters degree. He took admission in Friedrich Schiller University situated in his hometown of Jena.
Thomas Röhler Personal Life
As a child, Thomas always dreamt of becoming an Olympian or even better an Olympic Champion. Due to his interest in Track & Field sports activities, Thomas started practicing Track & Field when he was in 2nd Grade. When Thomas was in 5th Grade, he attended the sports high school in Jena. That opportunity allowed him to choose his favorite sport Track & Field as a full time profession. Although he continued his studies parallel too. Until the age of 17, he concentrated on jumping (triple jump and high jump) but then he switched to Javelin in October 2009. His final year of school was one of the hardest years for him as he did intense training and simultaneously worked towards completing his high school. Thomas made his first appearance in the national team in 2010 and that was his big step towards being an Olympian. Alongside his passion in sports, Thomas had developed a strong interest in business structures and entrepreneurial issues during his studies at the University of Jena. When he is not into his trainings, he gets time to using his education to help funding the elite sports and offering innovative input for different enterprises.
Thomas Röhler Professional Life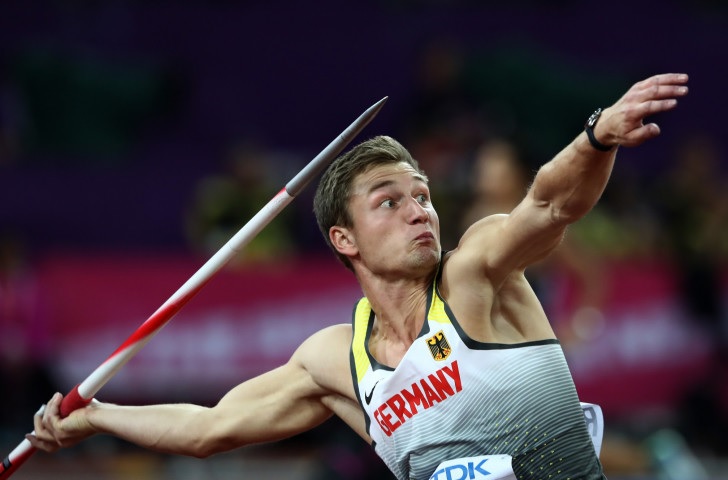 Thomas represented his country for the first time in 2010 at the World Junior Championship in Athletics where he finished at the ninth place. It was his first ever International appearance. His personal best throw in that year was 76.37 meter. In the next year, Thomas participated in 2011 European Athletics U23 Championships where he bettered his throw with 78.20 m and came seventh in the tournament. In 2012 he established himself as a senior athlete. He participated in 2012 German Athletics Championships where he defeated the experienced Tino Haber and won the national title. It was his first ever title win in his career that was in a flourishing stage. However, he still couldn't qualify for the 2012 London Olympics as his throw did not meet the qualification requirement. He was the silver medalist at the 2013 European Team Championships and retained his national title at the 2013 German Athletics Championships. He came third at the high quality competition at the 2013 European Athletics U23 Championships. he along with his partner Latvian rival Sirmais stood second at the 2014 European Cup Winter Throwing. Thomas also made regular appearances on the 2014 IAAF Diamond League circuit.
His major break came at the 2016 Rio Olympics where he won the gold medal with a record throw of 90.30 m, missing the world record of 90.57 secs by the difference of just 0.27 secs. After that Thomas Röhler made his name Internationally making his country proud. After 2016 Rio Olympics, he participated at various International sporting events. He came fourth at the 2017 IAAF World Championships. The next year saw him win two Gold medals and one silver medal at the International javelin Throw events.
Thomas Röhler Personal Details & Physical Measurement
Date of Birth- September 30, 1991 (Monday)
Age (as of 2019)- 27 years old
Gender- Male
Birthplace- Jena Thuringia, Germany
Race- White
Zodiac sign- Libra
Nationality- German
Hometown- Jena, Germany
School- Johann Christoph Friedrich GutsMuths Sports High School
College- Friedrich Schiller University, Jena
Occupation- Track & Field
Event- Javelin Throw
Net worth- $100,000 – $1M (estimated)
Qualification- Graduated
Height- 6'3″ (195 cm)
Weight (approx.) – 90 Kg (198 lbs)
Eye Color- Blue
Hair Color- Regular Blonde
Religion- Christianity
Ethnicity- Not Known
Sexual Orientation- Straight
Affairs/Relationships- Dated Lucia Francesca (alleged)
Tattoo – No
Smoking- No
Social Media Profiles
Instagram: @thomasroehler
Twitter: @thomasroehler
Facebook: Thomas Röhler @thomasroehlerjavelin
Website: https://www.thomas-roehler.de/en/
Thomas Röhler Net Worth
Thomas Röhler has an estimated net worth between $100,000 – $1M and he has made most of his fortune from the Track & Field Javelin Throw. He now has a website where he gives online coaching to the aspiring Track & Field athletes. His income from the website is not yet known.
Thomas Röhler Achievements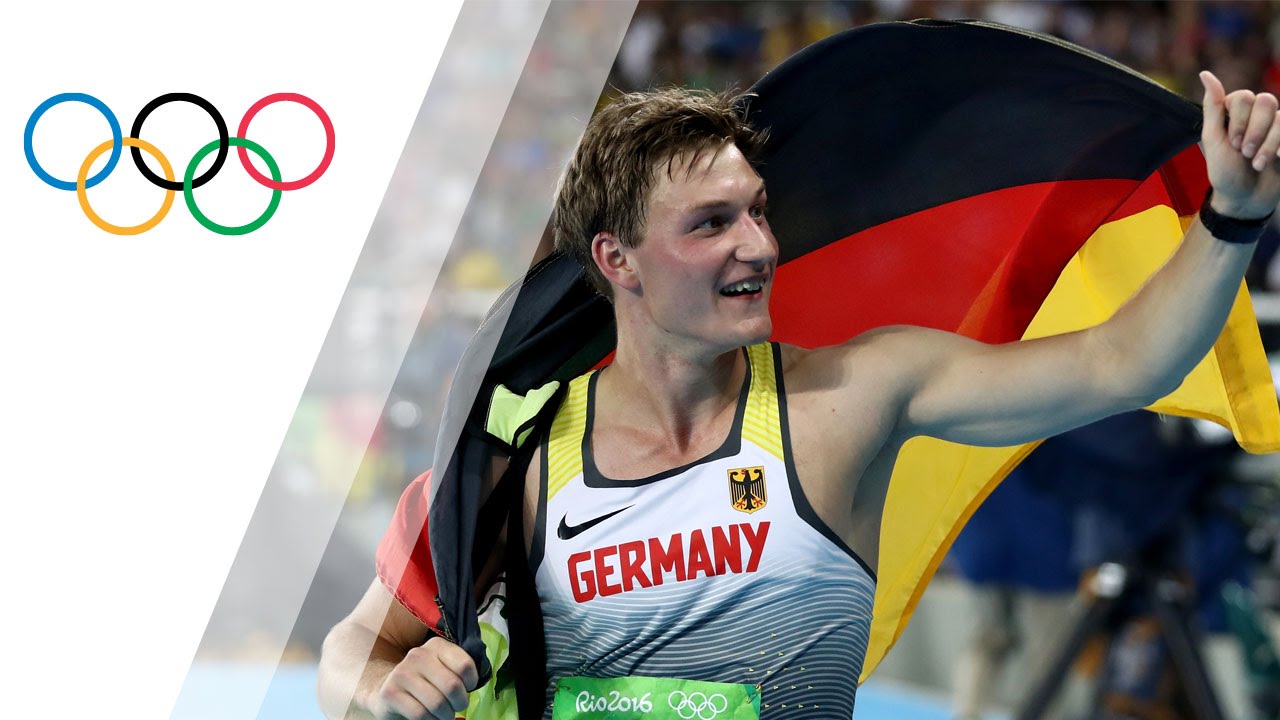 Gold Medal- 2018 Continental Cup (Ostrava) in Javelin Throw
Gold Medal- 2018 European Championships (Berlin) in Javelin Throw
Gold Medal- 2016 Rio de Janeiro Olympics (Summer) in javelin Throw.
Gold Medal- 2018 IAAF Continental Cup in Javelin Throw.
Silver Medal- 2018 German Athletics Championships in Javelin Throw.
Silver Medal- 2014 European Cup Winter Throwing in Javelin Throw.
Seasonal Bests Year by Year
2009 – 52.96
2010 – 76.37
2011 – 78.20
2012 – 80.79
2013 – 83.95
2014 – 87.63
2015 – 89.27
2016 – 91.28
2017 – 93.90
2018 – 91.78