Indian cricket team who was looking favorites to win Test series against England especially after the heroics of Lords where visitors defeated Host by 151 runs but the recently concluded 3rd test at Leeds between India and England was a shambling performance by Men in Blue where three lions defeated Men in Blue by an innings and 76 runs.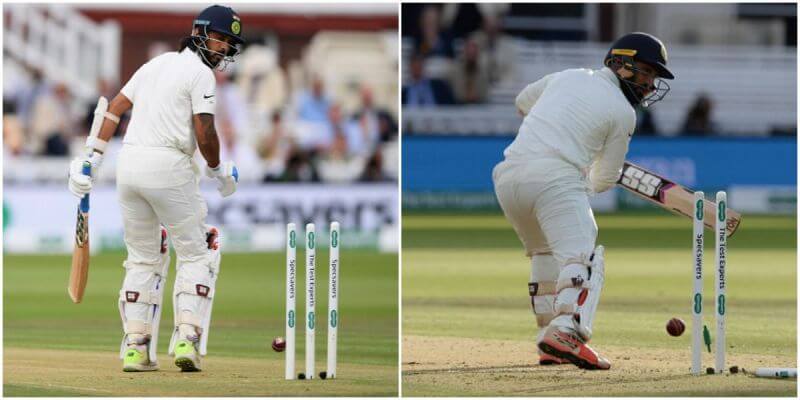 Virat Kohli in the post-match conference accepted that it wasn't wrong to decide to bat on winning the toss we didn't apply ourselves well but the thing we need to clearly accept as Indian fan that apart from Rohit Sharma and Kl Rahul no other batter has looked comfortable against this England depleted lineup by depleted I mean that three lions are not playing this ongoing Test series with their full strength as Broad, Stokes, Woakes are not playing the ongoing series.
If you look at our bowling performance in the ongoing Test series against England there have been lot of positives to take whether it is Bumrah's performance or Shami's performance not with the ball but also with the bat in Lords where they saved Test match for India. If Bumrah and Shami would have not played that knock at Lords, India might have lost that Test match too.
The thing which India needs to work on is their batting and their lack of application and chasing bowl outside the off stumps have impacted India's score to a great extent.
Look at the way Kohli, Rahane and Pant are getting out and their way of dismissal is same is chucking the bowl outside the off stump and this not only raises questions on Indian batsman but also increases eyeballs on batting coach Vikram Rathour and someone has to ask him what is Rathour doing if a batsman is getting out on 6 innings in the same pattern that what work is he doing with this batsman. India had to win the remaining two matches to win the series against England and the next encounter is on 2nd September 2021.