Rohit Sharma's Career Stats
| | | |
| --- | --- | --- |
| | Full Name: | Rohit Sharma |
| | Team: | India |
| | Club: | Mumbai Indians (MI) |
| | Jersey No.: | #45 (India), #45 (MI) |
| | Batting Style: | Right Handed Bat |
| | Bowling Style: | Right-arm Offbreak |
| | Coach: | Dinesh Lad |
| | Test Debut: | 06th November 2013 (WI) |
| | ODI Debut: | 23rd June 2007 (IRE) |
| | T20I Debut: | 19th September 2007 (ENG) |
| | Favourite Shot: | Pull Shot |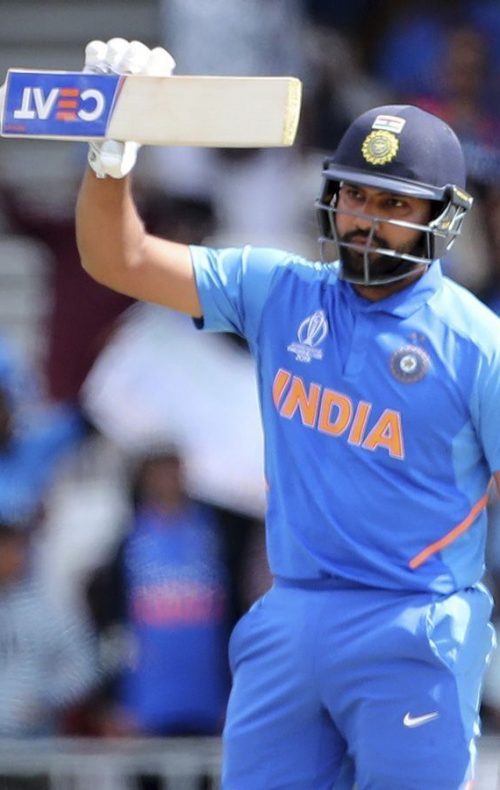 Rohit Sharma's Cricket Stats
Test Career
# Batting Career Summary
| Match | Inn | Run | HS | Avg | SR | 50 | 100 | 200 |
| --- | --- | --- | --- | --- | --- | --- | --- | --- |
| 32 | 53 | 2141 | 212 | 46.54 | 59.26 | 10 | 6 | 1 |
# Bowling Career Summary
| Match | Inn | Run | Wkts | Eco | Avg | SR | 5w | 10w |
| --- | --- | --- | --- | --- | --- | --- | --- | --- |
| 32 | 14 | 216 | 2 | 3.5 | 108.0 | 185.0 | 0 | 0 |
ODI Career
T20I Career
IPL Career
India's current vice-captain of the limited over's side, Rohit Sharma isn't just any cricketer. Known for his effortless batting, Rohit Sharma has the potential to destroy the world's best bowling line ups on his day. The Indian cricketer holds the distinction of being the only cricketer to score as many as three double centuries in the limited over's cricket. 
Rohit Sharma has been looked as a special talent right from his domestic cricket days. Over the years, the Mumbai cricketer has taken his game to a new high and, today is known as one of the most destructive cricketers of the current era. 
On that note, let's take a look at his journey from grinding in the domestic circuit to becoming a sensation in the international cricket:
Rohit Sharma's Early Days
Hailing from Nagpur, Maharashtra, Rohit Sharma was born on 30th April 1987. Considering the fact he wasn't from rich family background and faced a quite of a lot of hardships in his initial career, Rohit Sharma got shifted to his grandparents' house along with his brother and would meet his parents on the weekends.
Rohit Sharma started playing cricket when he was just 8 years old. He convinced his uncle to pay him to attend a coaching camp which was organized by famous Mumbai coach, Dinesh lad, who was also the coach of the Swami Vivekananda International School at that time. He also asked him to change his school to get better coaching facilities.
Rohit Sharma's Domestic Cricket Career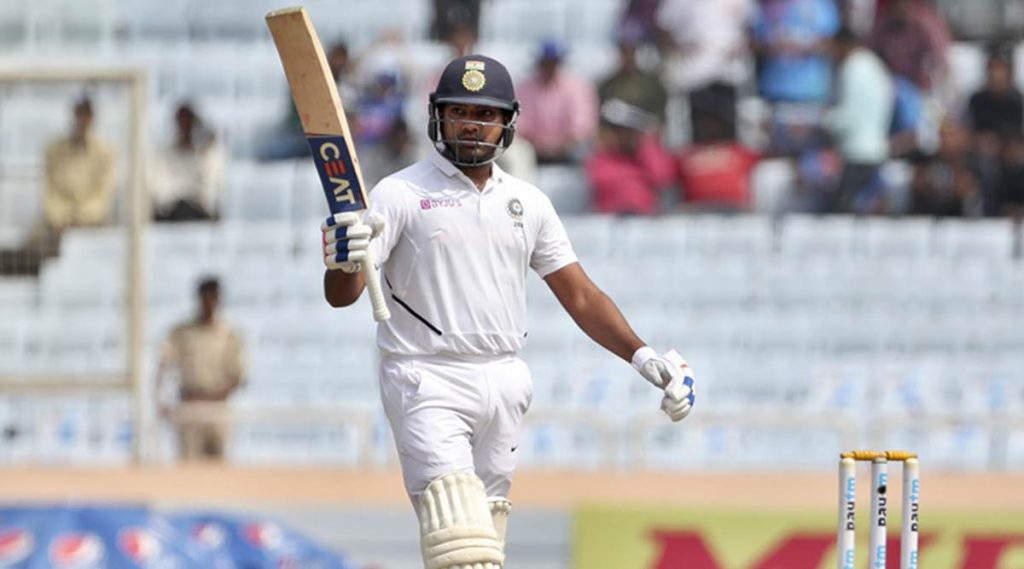 In March 2005, Rohit Sharma made his List-A debut against Central Zone in the Deodhar Trophy at Gwalior. Turning up for West Zone, he scored an unbeaten 31 run-knock, escorting his team to a 3-wicket win. His first-class debut for India came against New Zealand in 2006, while he made his Ranji Trophy debut in 2006-07. He immediately grabbed headline after scoring 205 off 267 balls against Gujarat. 

Rohit Sharma made his first steps in the List A cricket in 2005. In the Deodhar Trophy, he played his first game for West Zone against Central Zone at Gwalior. He grabbed the headlines after notching 142 run off 123 balls against North Zone at Udaipur in the same tournament. 
Rohit Sharma entered in first class cricket in 2006. He played his first-class game against New Zealand A team. Turning up for India A, he scored 57 and 27. 
Rohit Sharma's Ranji Trophy debut came in 2006-07 season. He scored 205 runs off 267 balls against Gujarat. Mumbai won that season and Sharma scored 57 in the second innings of the final game against Bengal. Post the retirement of Ajit Agarkar, Rohit Sharma became the captain of Mumbai Ranji team in 2013-14 season. 
Rohit Sharma's International Career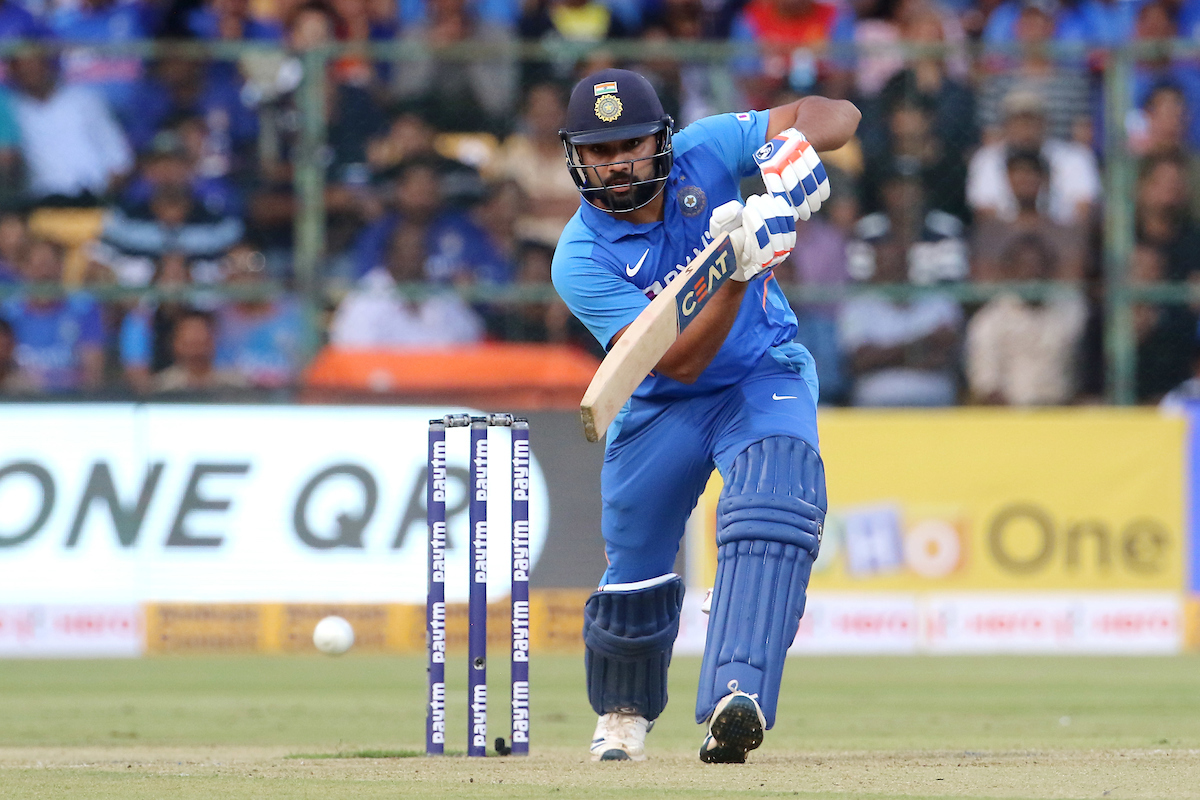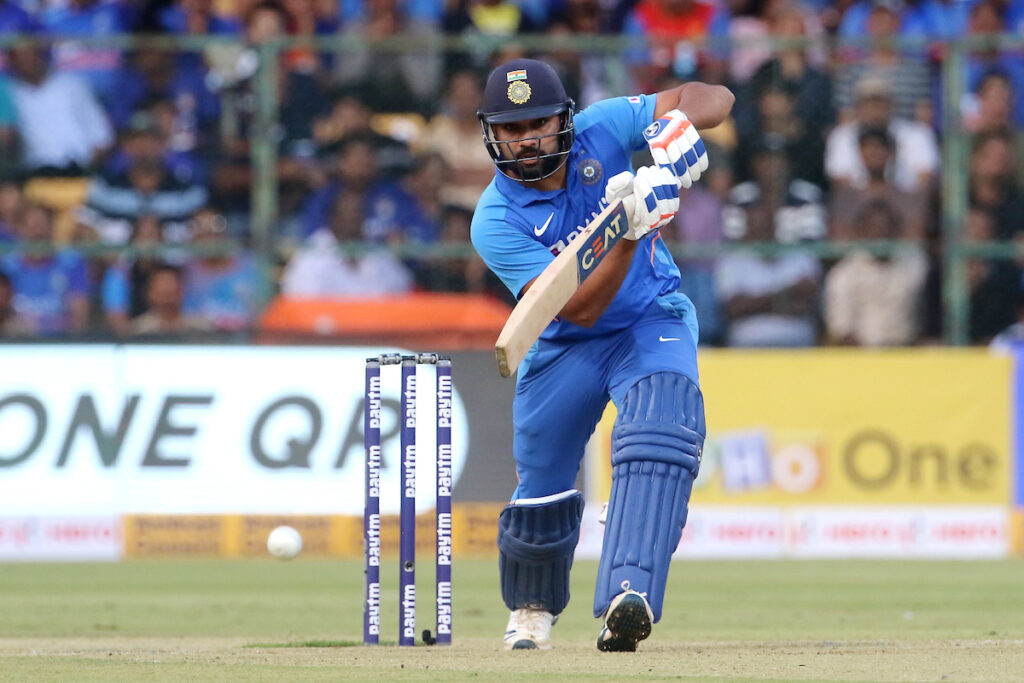 It was after one year of making his Ranji Debut, Rohit got to play for the National Team for the very first time in a match against Ireland in Dublin in 2007. Although he didn't get the to bat in the same match but went on to make some news after playing a match-winning knock for his team in the ICC T20 World Cup in 2007 against the host South Africa. That's where he won his first man of the match and also caught the eyes of the world cricket fraternity on the biggest stage of cricket.
This further made him earn a selection into the Indian squad for the Commonwealth Bank Series against Australia in their own backyard and there he got two half-centuries to his name at some most crucial junctures for his National team. This was the same year when he made his first ODI half-century against Arch rivals Pakistan at Jaipur.
Rohit was usually featured as a middle-order player for the team and whilst he comes across some "not so good" performances for the national team after the Australia tour, he eventually gets to lose his spot in the process.
Even though he scored a triple century in the Ranji Trophy, he wasn't been able to secure a spot in the Indian team for the Bangladesh tour in 2009. Things were also not good for him in the test matches as he didn't been able to cash in the given opportunities provided to him in the longer format in place of Injury-prone VVS Laxman. Whilst he wasn't been able to perform up to his best, he also got himself injured whilst playing football in a warm-up session routine.
Although he scored two consecutive centuries against the teams like Zimbabwe and Sri Lanka in the year 2010, his bad list of performance in South Africa let him to miss the chance of featuring in India 2011 world cup squad.
Rohit didn't give up here and kept on performing his best in the domestic circuit and very soon he earned his call for India's tour of West Indies where he made a stunning comeback by grabbing the man of the series award for his brilliant performance with the bat which included two superb half-centuries. Moreover, one of his knocks were really special as he saved his team from defeat after scoring a super knock of 86 runs at a time when the team was reeling down with a score of 92 runs for the loss of six wickets.
Turning Point in Rohit Sharma's Career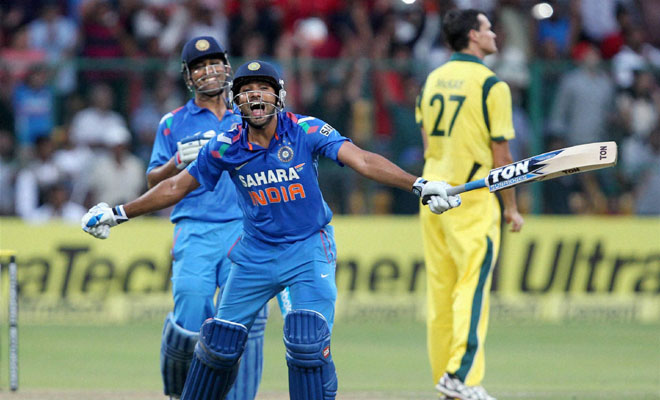 After being in and out of the side for the initial few years of his career, Rohit Sharma became a vital cog in the Indian side after being promoted to the opening position. The Hitman is currently the vice-captain of the Indian Cricket Team. 
He produced stellar knock in the ICC 2013 Champions Trophy in England. He scored 177 runs in 5 matches at an average of 35.40, including two half-centuries. From there on, the Hitman didn't look back and became a sensation in the limited over's cricket. 
# Double Centuries in ODI Cricket: Although Sachin Tendulkar was the first player to score a double century in ODI cricket, Rohit Sharma made his own mark by making a world record of having three double centuries to his name which also included a world record knock of 264 runs against the Sri Lankan team in 2014. One of his double century knock against Australia which included 16 sixes which- a new world record. Rohit Sharma and Double centuries became synonymous as he currently stands as the only player on the planet with 3 double centuries in ODI cricket to his name.
Rohit Sharma took the world by storm when he registered the highest individual ODI score in 2014 against Sri Lanka. He hit 33 fours and 9 sixes in his knock as India won that game by 153 runs.  
# Debut in Test Cricket: Rohit Sharma made his Test cricket debut at Eden Gardens in Kolkata against West Indies. He scored 177 in his debut Test. It was also Sachin Tendulkar's farewell Test series. In comparison to one-day cricket, Rohit Sharma hasn't made a significant impression in Test cricket. The Mumbai Indians have made a comeback in Test cricket after displaying stellar performances against Bangladesh and South Africa. In October 2019, he scored the first double century in Tests against South Africa. 
Rohit Sharma's World Cup Runs
# 2015 World Cup: Rohit Sharma played his first World Cup in 2015. He opened the batting and made eight appearances in his first World up. Sharma scored 330 runs in the tournament, including one century. In the quarter-final game, he played a brilliant 137 run knock against Bangladesh, escorting the team to the semis.  
# 2019 World Cup: Indian cricketer, Rohit Sharma will always be remembered for his performance in the 2019 World Cup. He started with the tournament with a brilliant century against South Africa. He scored as many as five centuries in the world cup, becoming the first player ever to do so. Sharma scored 648 runs in the tournament to finish as the leading run-getter in the tournament.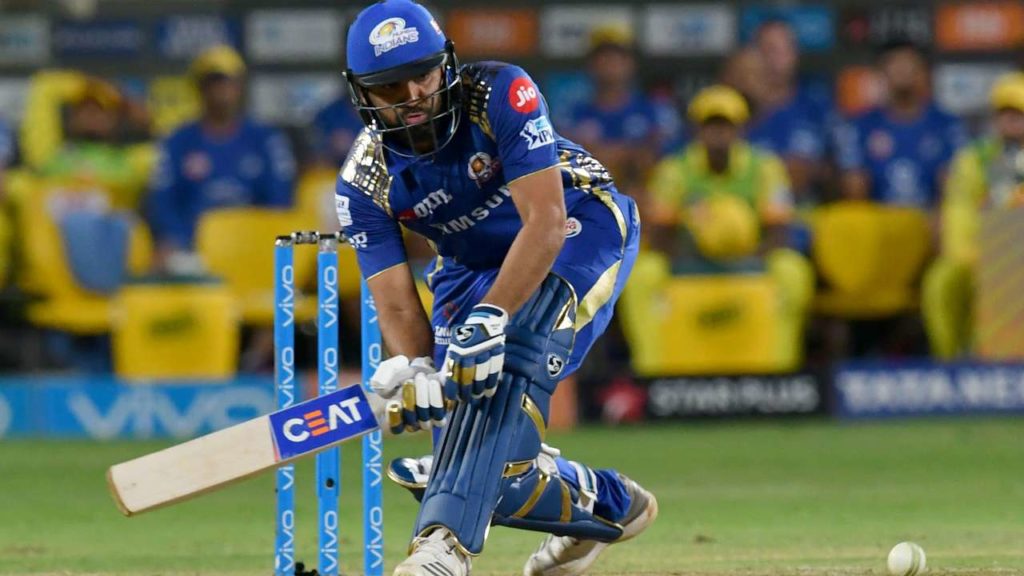 If there's anything that has turned the fortunes of Rohit Sharma, then it is the Indian Premier League. The Indian cricketer has been the most successful captain in the cash-rich league, having won the titles for as many as four times.
He began his IPL career with Deccan Chargers in the inaugural edition of IPL. He displayed master-class performances in the 2008 edition, where he amassed 404 runs in 13 matches at an average and a strike rate of 136 and 147 respectively. 
While he wasn't scoring a great number of runs in International cricket, his performance in the IPL kept him in contention. He played to more years for Deccan Charger before he was purchased by Mumbai Indians in 2011.
Rohit Sharma has been one of the most successful batsmen for Mumbai Indians. He is regarded as arguably the best captain in the history of IPL. Sharma led his team win titles in 2013, 2015, 2017, and 2019. 
Rohit Sharma's Total Centuries
# Rohit Sharma's centuries in One-Day Internationals: As of 30th June 2020, Rohit Sharma has played 224 one-day internationals and hit 29 centuries. Besides, he has 43 half-centuries to his name and scored runs with an average of 49.3. 
# Rohit Sharma's centuries in Test Cricket: In 32 Tests, Rohit Sharma has scored 2141 runs at an average of 46.5. He has hit 6 centuries and 10 half-centuries in his Test career. 
1. Rohit Sharma has the record for scoring the highest individual score in ODIs – 264. He scored 264 runs against Sri Lanka at Eden Gardens on 13th November 2014. 
2. Rohit Sharma is the only player to have hit three double centuries in ODIs.
3. Rohit Sharma is the second Indian with centuries in all formats of cricket (other than Suresh Raina).
4. Rohit Sharma was honored with the 'Arjuna Award' in 2015.
5. Rohit Sharma was awarded the Golden Bat award for scoring most number of runs in ICC Cricket World Cup 2019.
6. Rohit was awarded ESPNcricinfo best ODI batting award for his outstanding knock of 106 runs of 66 balls in T20.
7. He has also won ESPNcricinfo best ODI batting performance award for his two double ODI hundreds which he scored in 2013 & 2014.
Rohit Sharma's Personal Life
Born on 30th April 1987, never his family though that he would one day go on to become one of the greatest Indians batsmen to have played the game. Rohit Sharma, father, Gurunath Sharma was a caretaker in a transport firm storehouse. Considering the fact that Rohit Sharma didn't have affluent parents, he was raised by his grandfathers and his uncle in Borivali. 
On 13 December 2015, Rohit Sharma tied the knot to Ritika Sajdeh. To know more about Rohit Sharma's personal life. Click Here
Rohit Sharma's Social Media
Rohit Sharma remains quite active on social media. He posts regularly on his social media handles. He has 14.2 million followers on Instagram and more than 16 million on Twitter. 
To know about Rohit Sharma's popular social media activities. Click Here