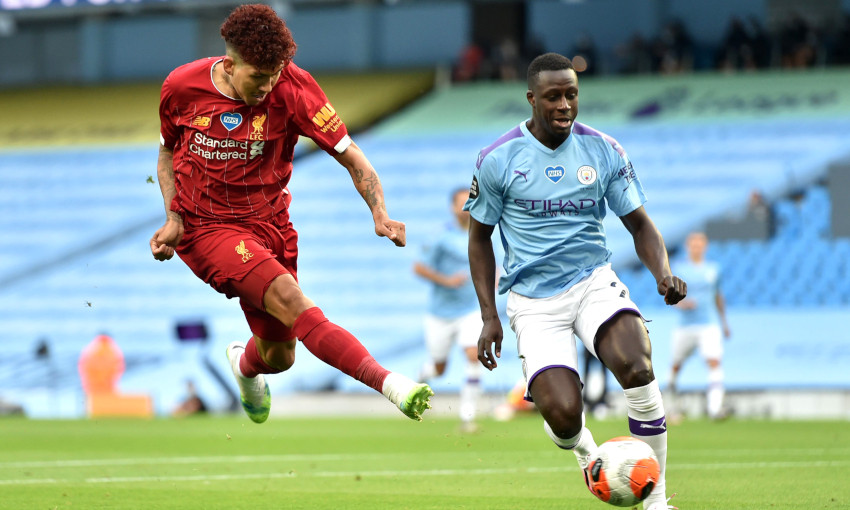 Manchester City showed a brilliant show against the current champions Liverpool FC by defeating them 4:0 in a Premier League fixture on Friday. 
It was Liverpool's first clash after being crowned as the champions of the Premier League after waiting for 30 years. Manchester City welcomed Liverpool at the Etihad Stadium where Pep Guardiola's men gave the Reds guard of honour before the Kickoff. 
The match started and no goal was scored until the 25th minutes when Kevin De Bruyne opened the account for the hosts as he took advantage of the penalty and also putting an end to the deadlock. 
⚽️⚽️ HIGHLIGHTS ⚽️⚽️

All the best bits from our emphatic win over Liverpool…👇

🔵 #ManCity pic.twitter.com/rPKRaWknhK

— Manchester City (@ManCity) July 2, 2020
In the next ten minutes, Raheem Sterling doubled the lead for the side by netting a wonderful goal which was followed by Phil Foden as he managed another goal in 45th minute of the match, taking the lead to 3:0 over Jurgen Klopp's men. 
It was clear at the end of the first half that Guardiola's men were looking for no less than vengeance as they proved their intent by taking a commanding lead to 3:0. 
Liverpool FC never looked like world champions in the match as they lost several opportunities during the game after coming back from the celebration of winning the championship. 
Liverpool suffered their shocking defeat by 4-0, which is the second-worst loss for them since their 5-0 defeat in Premier League back in September 2017.
On papers, Liverpool cannot be mathematically chased in the rankings, and Jurgen Klopp's men would surely look to perform well in the remaining games. 
Liverpool FC is currently ruling the table with 86 points and faces Aston Villa in the next Premier League fixture while Manchester City is 20 points behind them and scheduled to face Southampton this Sunday.