Raheem Sterling is a professional footballer, who plays forward for Manchester City and England National team. He has achieved numerous honours in his still young football carrier. Raheem's journey has been incredible so far. After playing for Under-16,17 and 21 teams, he represented Liverpool and emerged as one of the top scores for the outfit. He is one of the youngest players to have such a high net worth, comparable to the biggest names in the game. He earns more than that of his fellow football mates of his age. He is among the list of those footballers who quickly became the highest paid footballer, apart from this he has been indulged into many disputes and controversies.
Raheem Sterling Early Life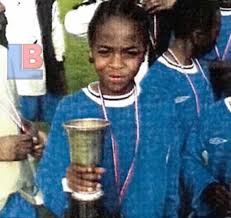 Raheem was born on 8th December, 1994 in Jamaica through an unknown father, and mother, Nadine sterling. His birth certificate doesn't have his father's name as he was not present at the time of his birth. The tittle 'Sterling' which Raheem carries is from his mother's previous partner Errol Sterling. Raheem was raised by his mother, who faced many hardships to manage the family to meet ends. Raheem pursued his initial studies from the Copland Community School in Wembley, North West London.
Till then, he was just playing football at school level, but after his father's demise and critical family situation things changed. He turned his anger and frustration into positive energy and channelized it to improve more of his soccer skills. After getting selected into the "Queens Park Rangers Football Club" his life took a major turn towards officially starting a great carrier in football.
Raheem Sterling Personal Life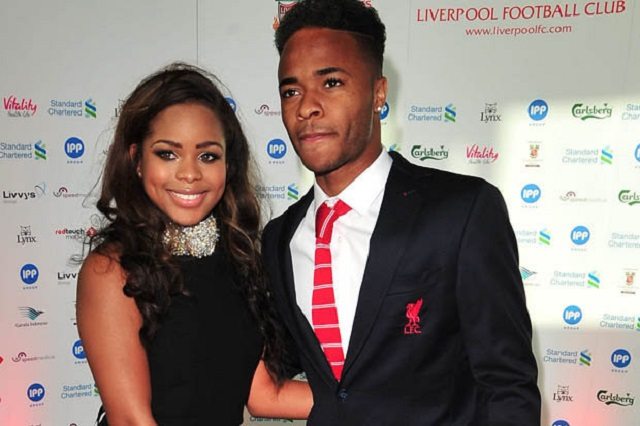 Raheem sterling is engaged to 22-year-old Paige Milian after proposing her in March this year. The pair met when they were both teenagers, and Paige quit her job at JD Sports in order to live with the budding football star in Liverpool after he left QPR.
Raheem Sterling Professional Life
Raheem played for the Queens Park Rangers Football Club from 2003 to 2010, in his seven-year period with the club, Raheem's skills were upgraded to next level, and he managed to grab the attention of many legends and veterans of the game. Despite Raheem being all-rounder and can play from multiple position on the field, he is admired as a natural winger. He is better known for his speed and low centre of gravity. While playing for the youth club of Liverpool he registered his first victory against 'Notts Country F.C', soon he was promoted in the senior team against Bayer Leverkusen.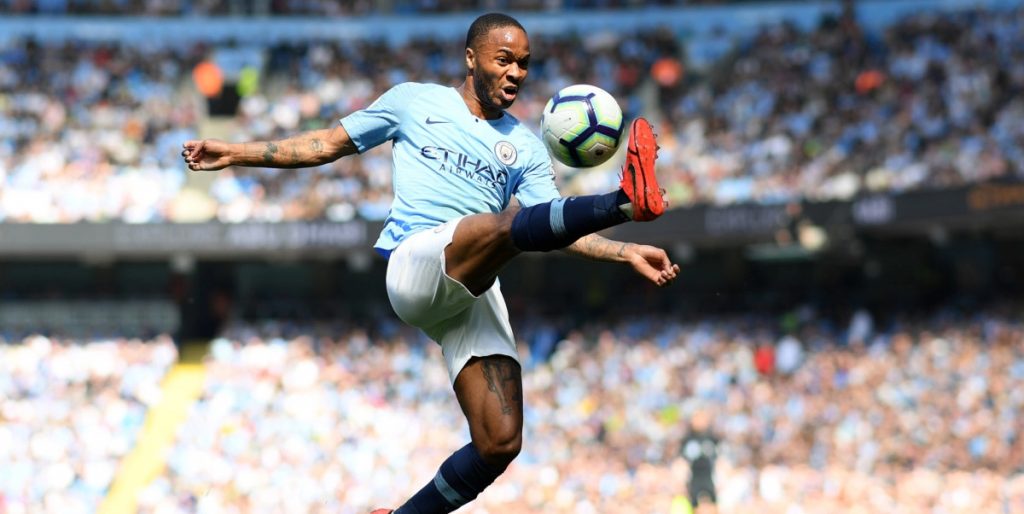 On 15th September 2011 his team won against Sunderland where he was made Man of the Match for the first time. He handed a victory to Liverpool in the UEFA Europa League, he became the second youngest player ever to score a competitive goal for Liverpool. When he decided to move in the Manchester United he was highly criticized by his fans especially. He eventually got into a long contract dispute which was later settled, Raheem after getting injured in the match against the Manchester United due to which his team eventually lost the game. Due to the injury he remained absent from many matches. He made a comeback in 2016 after which he helped his team in a big way to restore the lost glory. He won the Premier League Player of the Month for August 2016.
Raheem made his international debut at the 2011 U-17 world cup. He got selected to play with the senior team who represented in the 2014 World Cup qualifying match against Ukraine. Raheem has been also the face of famous brands he was signed as the brand ambassador for the limited edition series of NIKE Mercurial Vapor IX. He has also featured in the Nike Green Speed II edition. He scored his first hat-trick for England on 22 March 2019 in a 5–0 win over the Czech Republic at Wembley Stadium in a UEFA Euro 2020 qualifier.
Honours
Manchester City:
Premier League: 2017–18, 2018–19
FA Cup: 2018–19
Football League/EFL Cup: 2015–16, 2018–19
FA Community Shield: 2019
England:
UEFA Nations League third place: 2018–19
Raheem Sterling Achievements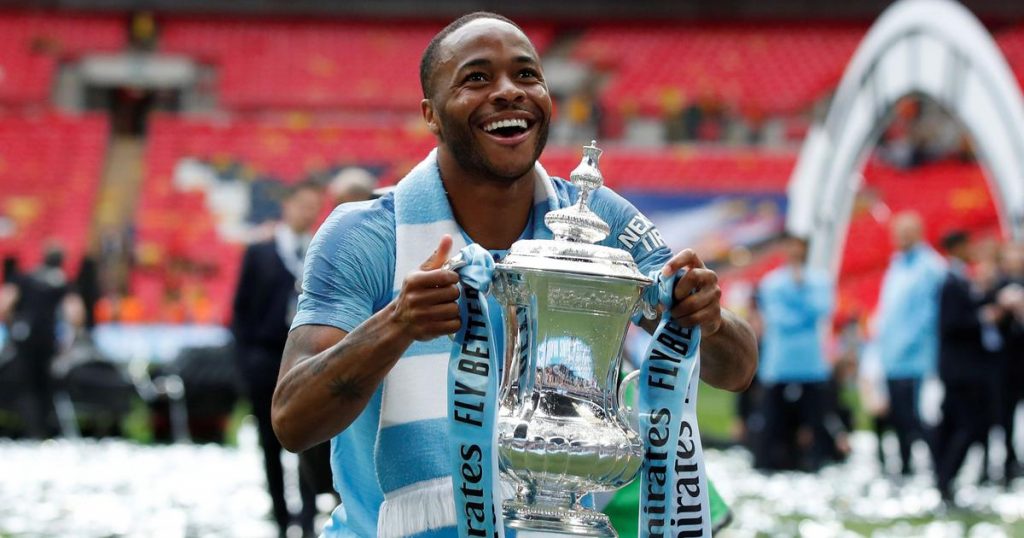 Liverpool Young Player of the Season: 2013–14, 2014–15
Golden Boy: 2014
UEFA Champions League Team of the Group Stage: 2015–16
UEFA Champions League Squad of the Season: 2018–19
Premier League Player of the Month: August 2016, November 2018
British Ethnic Diversity Sports Awards: 2019 Sportsman of the Year
PFA Team of the Year: 2018–19 Premier League
PFA Young Player of the Year: 2018–19
FWA Footballer of the Year: 2018–19
Raheem Sterling Personal Details
Full name: Raheem Shaquille Sterling
Date of birth: 8 December 1994
Age: 24
Place of birth: Kingston, Jamaica
Playing Position: Winger / Attacking midfielder
Nickname: Wizz Kid
Education: ARK Elvin Academy
Relationships: Paige Milian
Spouse: none
Hobbies: playing football
Physical Measurements
Height: 5ft 7in
Weight: 69kg
Eye color: Dark Brown
Hair color: Black
Raheem Sterling Controversies
In 2013 he was charged with cases of Physical assault, upon one of his ex-girlfriend, he was given clean chit due to lack of evidence
Playing a match against the Chelsea, in December 2018 A Chelsea fan hurled a racist remark on Raheem Sterling. Chelsea said that they will investigate the matter and will take the strongest possible action where necessary
Raheem Sterling Net Worth
Raheem's Sterling Net Worth is estimated to be $36 Million dollars
Social Media
Raheem Sterling Facebook: https://www.facebook.com/sterling7official/
Raheem Sterling Twitter: @sterling7
Raheem Sterling Instagram: @sterling7