Kevin De Bruyne is a Belgian footballer who plays for the Belgium National team and English premier league Manchester City, he was titled as the fourth best footballer by The Guardian in 2017.Iin media he has been frequently described as the 'complete footballer' as well as the Best European Footballer. He started playing football from his hometown, he there guided his team 'Genek' to lift the 2010-11 Belgian Pro League.
His performances in the Premier League team attract many clubs, among which he signed Chelsea in 2012, but later joined the German club Wolfsburg. While playing for Wolfsburg he in the season of 2014-15 netted 16 goals due to which he was awarded as the footballer of the Year 2015. In the same year in the month of August he joined Manchester United for a six year contract. He has been the part of 2014 FIFA World Cup and the UEFA Euro 2016 Belgium national team.
Kevin De Bruyne Early Life
Kevin was born on June 28, 1991 in Drogen,Ghent, Belgium to Herwing and Anna. He spent his childhood mostly in travelling through to and forth from England to Africa, the reason was being his father's background. His father was in the oil investment business thus his family was always moving places due to business purposes. Kevin started playing football at the age of four, he played football mostly in school.
Belgium pathetic football conditions motivates Kevin to do more and more in the football so that the sport's condition get better in his nation. At the age of 14 Kevin left his home and joined the youth academy of Genk, where his skills improved from the club he started gaining media attention and became a star player in his teenage. Although Kevin family was very well-off but he survived on very little money that he made in the club, he only visited his family during the weekends
Kevin De Bruyne Personal Life
Kevin has been in a relationship with Michele Lacroix since 2014, the couple were blessed with a son in 2016, after which the couple finally decided to marry each other in June 2017. Kevin has a learned many languages when he was a kid, he know French, Dutch, English and German. He is also kwon for his short temper off and on the field.
Kevin De Bruyne Professional Life
After joining the Genk in 2008 he was selected for their first team squad. In 2009 his made his first debut in May 2009. In 2011 he scored his first hat-trick, in a match winning performance against the Club Brugge. In 28 matches he netted 8 goals for them. In 2012 Kevin signed contract with the English Club Chelsea. He was transferred temporary to the German team Werder Bermen. Despite his sub-par performances with Chelsea, the team decided to let him go in January 2014 to Wolfsburg. Playing for Wolfsburg in 2014-15 Europa League, he performed excellently and caught all the right attentions.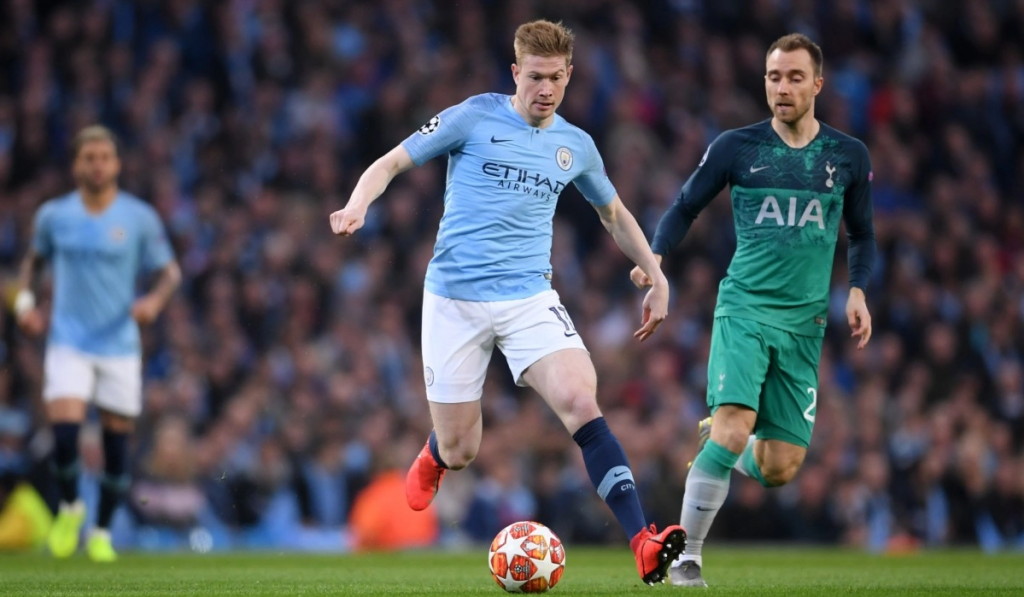 In the third group stage match he netted crucial goals against Krasnodar and Bayern Munich that lead his team's to victory. At the end of the season he for Wolfsburg netted 16 goals in total, he was also titled as the Footballer of the Year. In 2015, Kevin singed a six year contract with Manchester City for an amount of 55 million pounds, that made him the second most costly purchase ever done by any English Club. At the Initial days with MC Kevin played quite well in first few games, his performances drawn speculations that he might be considered for Ballon D'or. In the Football league Club, he played a major role for MC,unfortunately in the semi-final due to a leg injury he had to take a break from the field for at least two months.
He made his comeback in 2016's UEFA Champions league played and played an important role for his team to make it up to semi-finals, this was the first time that MC had reached this far in Champions League, but was unable to win the league. Manchester City announced a new contract keeping him until 2023. In May 2014 Kevin was announced as the very first player of the 2014 FIFA world cup, also he was a part of UEFA Euro 2016 team but in both the tournaments his team performed poorly and was eliminated out in the early stages
| | |
| --- | --- |
| Clubs | Season |
| Genk | 2008-12 |
| Chelsea | 2012-14 |
| Werder Bremen (On Loan) | 2012-13 |
| Wolfsburg | 2014-2015 |
| Manchester City | 2015-Current |
Honours
Genk:
Belgian Pro League: 2010–11
Belgian Cup: 2008–09
Belgian Super Cup: 2011
VfL Wolfsburg
DFB-Pokal: 2014–15
DFL-Supercup: 2015
Manchester City:
Premier League: 2017–18, 2018–19
FA Cup: 2018–19
Football League/EFL Cup: 2015–16, 2017–18 2018–19
FA Community Shield: 2019
Belgium:
FIFA World Cup third place: 2018
Kevin De Bruyne Achievement
Bundesliga Young Player of the Year: 2012–13
Bundesliga Player of the Year: 2014–15
Bundesliga Team of the Year: 2014–15
UEFA Europa League Squad of the Season: 2014–15
Footballer of the Year in Germany: 2015
France Football World XI: 2015
Belgian Sportsman of the Year: 2015
Manchester City Player of the Year: 2015–16, 2017–18
FIFA FIFPro World XI 2nd team: 2018
FIFA FIFPro World XI 3rd team: 2016
IFFHS Men's World Team: 2017
UEFA Team of the Year: 2017
PFA Team of the Year: 2017–18 Premier League
Premier League Playmaker of the Season: 2017–18
UEFA Champions League Squad of the Season: 2017–18, 2018–19
FIFA World Cup Dream Team: 2018
Physical Measurements
Height: 5ft 11in
Weight: 68kg
Eye colour: Blue
Hair colour: Light Blonde
Kevin De Bruyne Personal Details
Full Name: Kevin De Bruyne
Date of Birth: 28 June 1991
Age: 28
Place of Birth: Drongen, Ghent, Belgium
Playing Position Midfielder
Nickname: Not known
EDUCATION: Unknown
Relationships: Michele Lacroix
Kids: Mason Milian De Bruyne
HOBBIES: Hiking, Wildlife watching
Kevin De Bruyne Controversy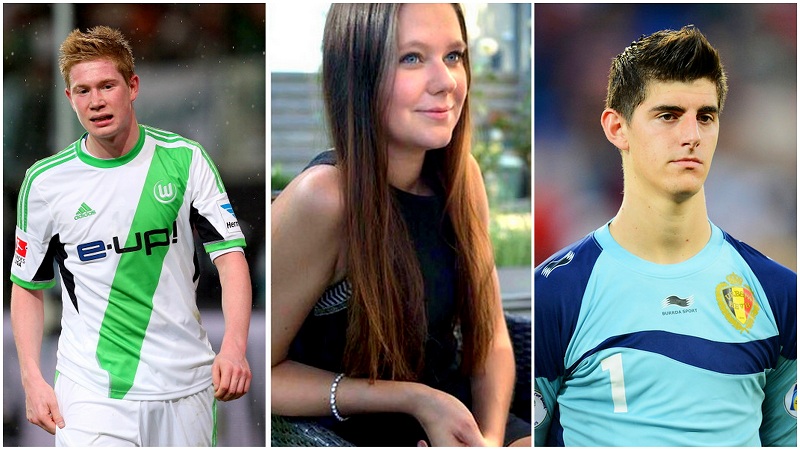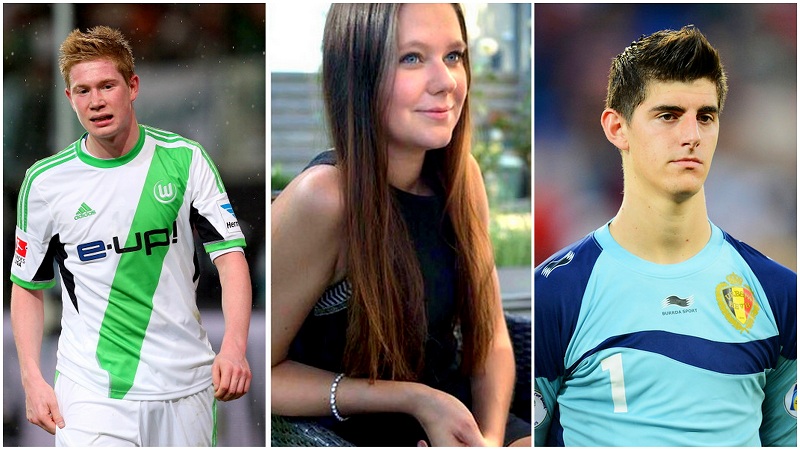 Kevin is known for his short minded temper on and off the field, Kevin's then girlfriend Caroline Lijnen was cheating on Kevin with his teammate Thibaut Courtois. After knowing, Kevin violently attacked Courtois at one of the practise session.
Kevin De Bruyne Net Worth
Kevin De Bruyne's estimated Net Worth is $30 Million dollars
Social Media Profiles
Kevin De Bruyne Facebook: https://www.facebook.com/DeBruyneOfficial/
Kevin De Bruyne Twitter: @DeBruyneKev
Kevin De Bruyne Instagram: @kevindebruyne