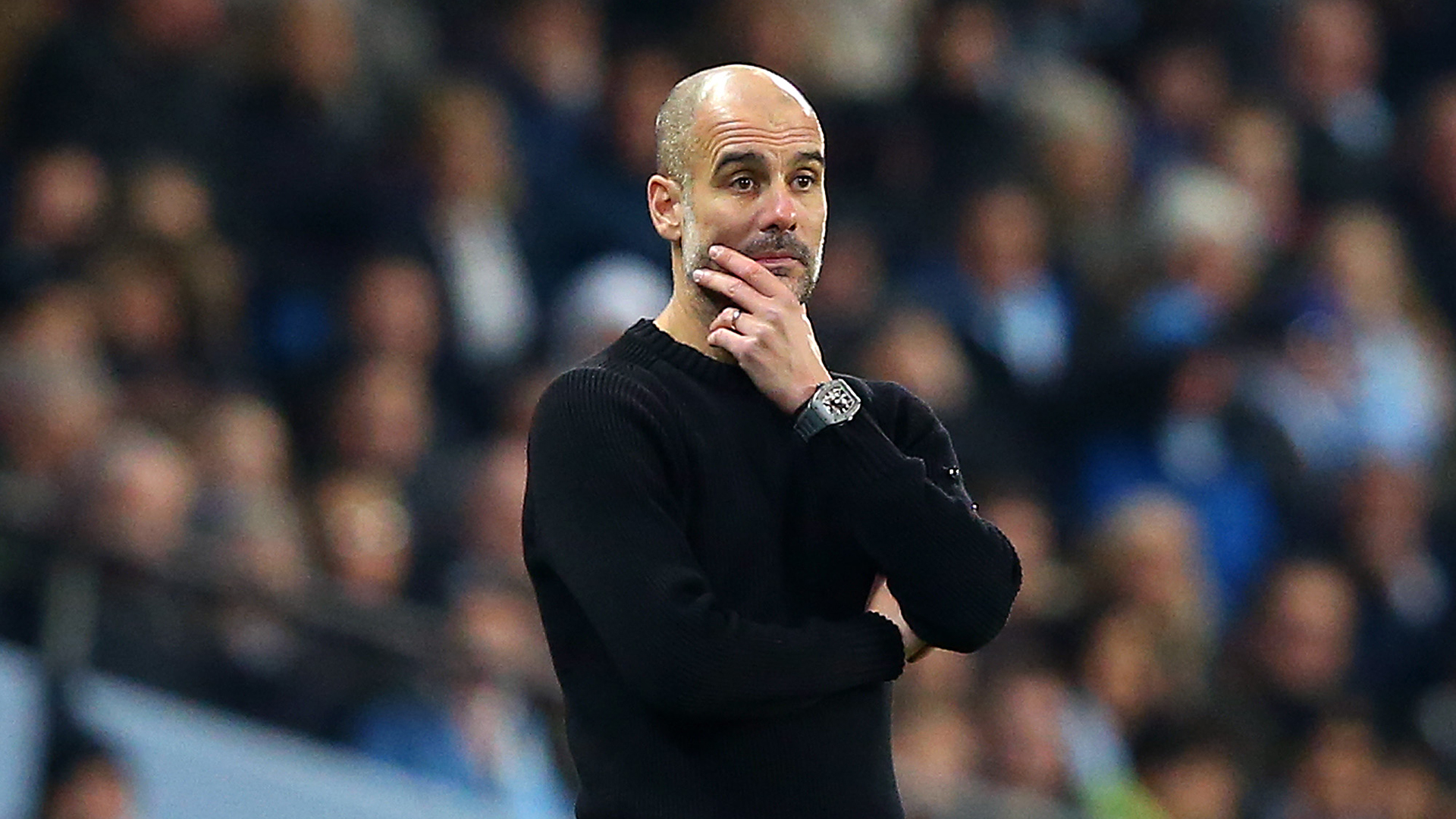 Manchester City manager, Pep Guardiola was thrilled by their astonishing victory at Santiago Bernabeu but has warned his players and fans that the job is still left and the other 90 minutes are yet to be played at Etihad Stadium. Manchester City completed one of the greatest comebacks at Santiago Bernabeu after being down by 1-0 at the hour mark.
Real Madrid's midfielder, Isco scored the first goal of the game in the 60th minute when Kyle Walker failed to clear the ball and the ball directly fell into the feet of Vinicius Jr. The young forward guided the ball to Isco, who bulged the net by his strike. However, with the introduction of Raheem Sterling on the pitch, things began to change for Manchester City. Kevin de Bruyne sent in a cross for Gabriel Jesus who nodded the ball and equalized for Manchester City. Further, when Dani Carvajal fouled rushing Raheem Sterling, the penalty spot was awarded for Manchester City in the 82nd minute.
Kevin de Bruyne took the opportunity and scored it past his Belgian compatriot with ease and gave the lead for Manchester City. Pep Guardiola was happy about the team's performance and applauded them. He opined:
"I'm happy for the victory, of course, and the performance as well.

"They started well. In the first 10 to 15 minutes we were not able to get the ball. We were not able to make passes. With them it is always difficult.

"But after these 10 to 15 minutes we played really good and when we were playing better we conceded a goal we should not have at this level.

"But then we scored a goal and after that our rhythm came and we scored the second one.
Love you m8 x

⚪️ 1-2 ? #ManCity #UCL pic.twitter.com/hsY9hWDSlN

— Manchester City (@ManCity) February 26, 2020
However, Pep Guardiola warned his team members that the second leg is to be played and told that "it is still not over". He also praised Real Madrid by saying that they are the club that can overcome anything and are the only club that can perform such tricks on the pitch. Pep Guardiola said:
"We are happy but, of course, there is the second leg. It is still not over. If there is one team in the world that can overcome anything, it is this club.

"Hopefully we can do a good performance and go through. We have not won anything yet but to win here is a big satisfaction."
Manchester City had missed four penalties in a row earlier across all the competitions. However, this time, Kevin de Bruyne stepped up in the penalty and converted it successfully which helped Manchester City to secure the crucial lead in 82nd minute. Pep Guardiola praised the composure of the Belgian and said:
"I say thank you to Kevin for taking a penalty under pressure. Finally, after losing four penalties in a row, it is good for us."
Please follow and like us: