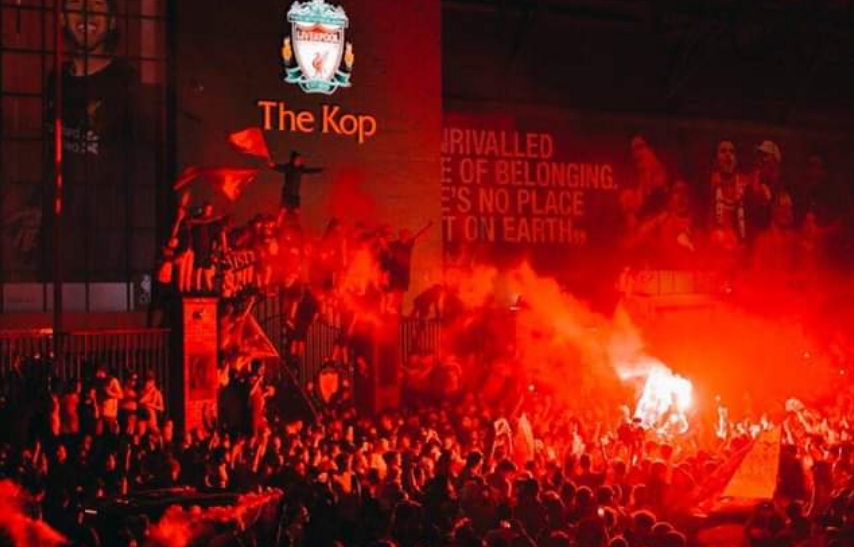 Liverpool has been crowned as the champions of the 2019-20 season of the Premier League after Chelsea defeated Manchester City by 2-1 on Thursday night. As Chelsea thrashed the second-placed Manchester City, it ended their 30-year-long wait for winning the European Championship.
Jürgen Klopp and his side ended their agonizing title drought even without stepping on to the field and thereby created a historic record at the Stamford Bridge. Now, it won't be easy for Pep Guardiola's men to topple Liverpool as the Premier League champions sit atop with 84 points after 31 matches. 
It was a delightful moment for the Liverpool fans as they took to the social media to celebrate the victory. Liverpool have become the champions for the first time since 1990. 
WE'RE PREMIER LEAGUE CHAMPIONS!! 🏆 pic.twitter.com/qX7Duxoslm

— Liverpool FC (@LFC) June 25, 2020
A few fans also flocked to the Anfield to celebrate as the stadium started off the fireworks, the moment final whistle blew at the Stamford Bridge, deciphering Liverpool's title win. 
With 28 wins in 31 Premier League matches, Liverpool also became England's earliest-ever champion, as no team since 1988 had done this with still as many as seven games to go, and also no team has been crowned the champions before the July month. By doing this, Klopp's men also surpassed Manchester United's record of 2000-01 when they had won the championship with five matches still left. 
Pep Guardiola's men conceded a goal of the penalty in the 78th minute as Chelsea beat City and helped near the crown for the well-deserving Liverpool.