The ongoing Paralympics 2020 has been a blessing for the Indian contingents in terms of winning medals is concerned with Mariyappan Thangavelu and Sharad Kumar latest to join the bandwagon as these two won silver and bronze medals respectively making India's medal tally 10 and the best part is that half of the tournaments still remains to be conducted where Indian para-athletes will be taking part so the prediction from Chief de Commission of India Gursharan Singh is coming true where he predicted that India will win 15 medals in the ongoing Paralympics including 5 gold medals.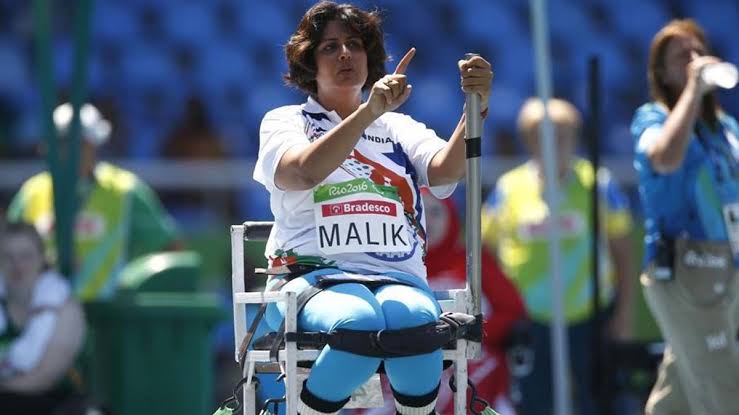 India still needs three more gold medals to make that prediction true with Avani Lekhara and Sumit Antil have already won gold medal in 10 m air rifle category and Javelin throw respectively where the latter created world record in his every successive attempt finally won a gold medal by creating another world record where he threw Javelin at the distance of 68.55 m.
When Sumit was asked about his future by different media outlets, the former replied that his next aim is to throw Javelin at the distance of 70 meters and his dream is to represent India in the upcoming Olympics 2024 which will be held in Paris and if Sumit's wish came out to be true we might see him and Neeraj Chopra competing for gold in the upcoming marquee event.
The other Sports category where India is expected to clinch more medals is certainly Badminton where we have players like Palak Kohli and Pramod Bhagat who have given consistent performance ahead of Paralympics 2020 with Pramod currently ranked World number 1 it is evident to expect a medal for him.
If India finishes their campaign of Paralympics 2020 with 15 medals it will be touted as a successful ride for these Paralympians who compete with the same level of dedication, grit, composure to bring laurels for the country as in Rio 2016 Paralympics we have won only 4 medals.
There are some names who have won medals for India in the Paralympics back to back including the likes of Devendra Jhajhariya and Mariyappan Thangavelu as they both have won gold medals in Rio 2016 followed by a silver medal in Tokyo 2020.
The way media is paying attention now to Olympic and Paralympic sport and the federation playing an important role in grooming other sports in the country apart from cricket is a positive change so let's celebrate our Olympians and Paralympians but grant them personal space too so that they can prepare for the future events . In Simple words I would like to say "let's not fail them just support them and cover them and their sports but taking care of their personal lives and preparations for future marquee events" because the next Olympics, as well as Paralympics, will be held now after three years so they already have less time to prepare as compare to usual four year.