Neeraj Chopra is a male athlete who represents India in track and field event- javelin throw. Neeraj represented India in the Asian games of 2018 where he bagged the prestigious gold medal, in addition to setting the National Record of 88.06 m. He was the flag-bearer of India at the Games, which also marked his maiden Asian Games appearance. 
Neeraj was also a Gold medalist at the 2018 Goald Coast Commonwealth Games, catching the attention of the World with his performance.
He also took part in the 2016 IAAF World U20 championship where he set a world record in the junior division with a throw that was recorded at 86.48m. Neeraj is also a proud respresentative for India at the IAAF Diamond League. 
Neeraj Chopra is a big name in India in the sporting World and with 2020 Tokyo Olympics in sight, the nation has a lot of hopes from the youngster of churning up a medal for the counry.
Neeraj Chopra Early Life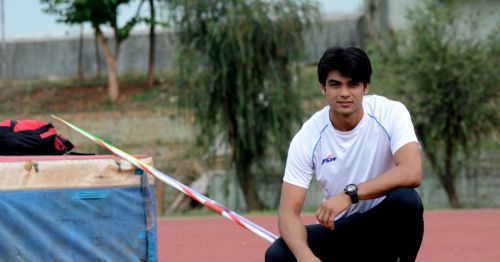 Neeraj Chopra was born on 24 December 1997 in Khandra Village of Panipat district, Haryana. He completed elementary education from Government School. Kandra and acquired his further education in Chandigarh from DAV college, completing his graduation.
Neeraj Chopra Personal life
Neeraj Chopra is the son of Satish Kumar (Father), and Saroj Devi (Mother). His folks have raised him beside his brothers, and sister in Khandra Village. The exceptional Javelin Thrower Neeraj Chopra belongs to "Roar" Caste and Hinduism faith. His is from South Asian (Brown Indian descent). When he is not practicing he usually in his leisure time, he likes to hear music and travel. Meanwhile, there is not any facts best-known concerning his relationship and girlfriend. He's single and has no commitments as of now and is still searching for his going to be spouse.
He is also renowned for his position of Junior Commissioner Officer at the Indian Army with the exceptional rank of Naib Subedar in the year 2016.
Neeraj Chopra Professional Life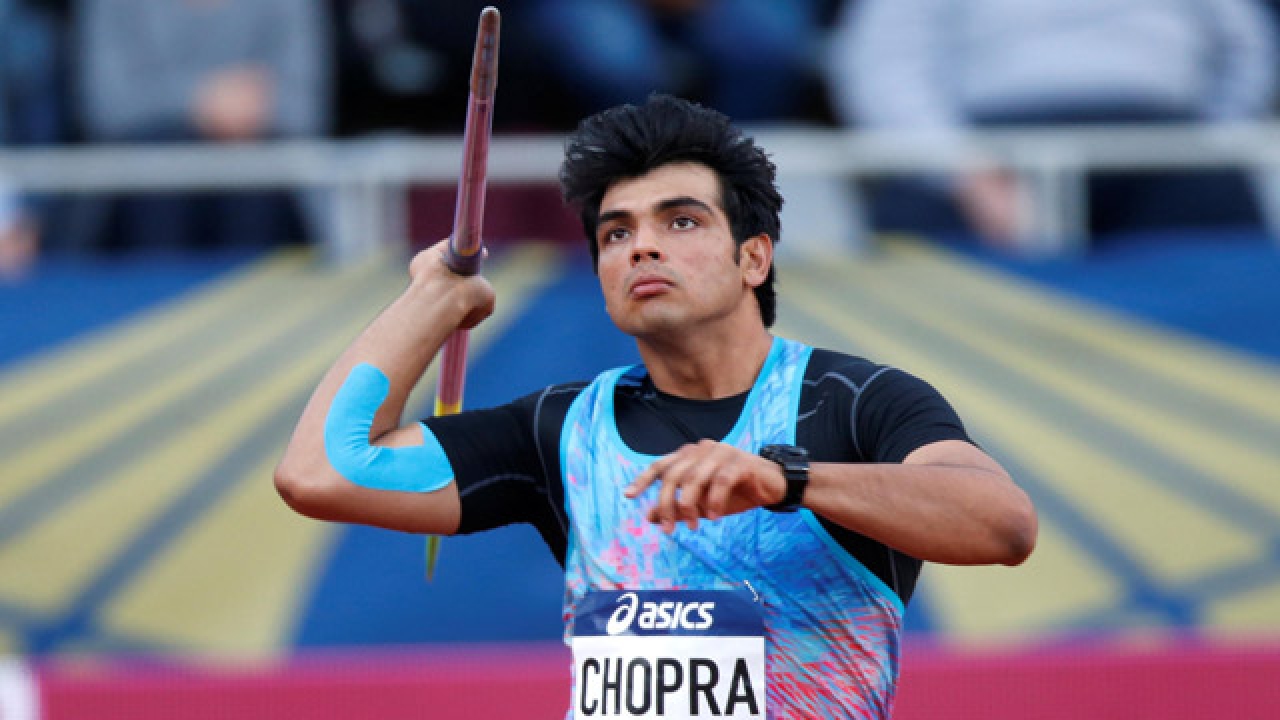 Neeraj Chopra bagged the prestigious gold medal in the 2016 South Asian Games with a brilliantly timed throw that reached a length of 82.23 m. Due to this exceptional throw, he managed to replicate the previous Indian national record in his age group. Neeraj also bagged the prestigious gold medal at the 2016 IAAF World U20 Championships which was hosted in Bydgoszcz, Poland. He additionally set a new world junior record.
Despite all these wonderful performances, he closely missed out on the spot to be eligible for the 2016 Summer Olympics because the last date to get to the Olympics was that of 11 July. Neeraj bagged another prestigious gold medal because of this brilliant performance in Asian Athletic championships 2017 with an astonishing and very far throw which as a recorder to reach the length of 85.23 meters.
Neeraj Chopra also recorded his personal best throw of a season with his excellent and best attempt of 86.47 meters in the men's javelin throw in the Commonwealth Games (CWG), 2018. With his personal best throw of this career, Neeraj Chopra is highly respected and is considered as a prestigious list of javelin throwers in Indian athletics to win the prestigious gold medal on their Commonwealth Games debut, he however, became the very first Indian who perform so well that he not only won the prestigious gold medal but also triumphed in Javelin Throw at CWG.
In the year of 2018, he once more surpassed the national record with his brilliant and powerful throw at the Doha Diamond League with a record-breaking and astonishing throw of 87.43 meters.
He is presently mentored by the very talented and experienced guiding in the form of Uwe Hohn. On the memorable day of 2018 27 August, Neeraj Chopra threw a brilliant throw and achieved the marvelous  distance of 88.06 m to bag the prestigious gold medal in the group of Men's javelin throw at the Asian Games 2018 and set a wonderful and new Indian national record, surpassed his own personal and previous best record in men's javelin competition.
Neeraj Chopra Controversy
Neeraj Chopra was allegedly involved in an affair with Vinesh Phogat. Both blushed when asked about each other, but shied talking about any relationship or love story brewing between the two. They have claimed to be just "good friends".
Neeraj had won Gold at the Commonwealth Games under German coach Werner Daniels, however, AFI denied him permission to return to Germany and insisted he trains in India.
AFI President Adille Sumariwalla was stated saying, "How does Neeraj know what is good for him? We know all the training centres, we know all the coaches. How can a 20-year-old boy know, we have 20 years of experience."
Neeraj Chopra, along with fellow Javelin thrower Annu Rani snubbed coach Uwe Hohn and decided to pursue their own personal training regime ahead of the Commonwealth Games.
Social Media Profiles
Neeraj Chopra Facebook :- https://www.facebook.com/neerajchopra01/
Neeraj Chopra Instagram :- https://www.instagram.com/neerajchopra/
Neeraj Chopra Twitter :- https://twitter.com/Neerajchopra1