On this day in 2011, Team India led by Mahendra Singh Dhoni won the 50-over World Cup title after 28 years, leaving the entire nation with tears of joy. 
The social media has been buzzing with a lot of tweets and posts, praising the 2011 world cup squad for giving India its second world cup title. Top sports website, ESPN too revisited the triumph and posted a video where MS Dhoni was fitting the famous six in what was eventually the last ball of the match and the six helped India win the trophy.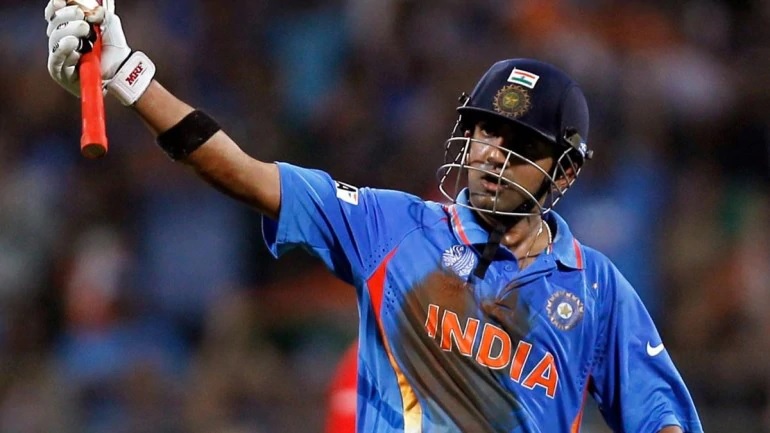 Former Indian batsman turned politician, Gautam Gambhir looked too annoyed as it didn't credit the whole Indian team but displayed the final shot hit by MS Dhoni. 
 "Its high time we stop the obsession for a six and as this shot does not only bring the glory and marked an important date in the history of Cricket but also brought several dreams alive and the world cup 2011 was won by a team effort, not by a single person effort". Gambhir said in the tweet. 
Gambhir credited the entire support staff and team management for winning this world cup. Everyone who was part of the team management right from the players who are on the field to the coaches and support staff who worked really hard behind the camera and together we brought the laurels for this country.
Gambhir's Innings of 97 runs in the finals is regarded as underrated with not many appreciating the importance of the knock. On the other hand, MS Dhoni's 91 runs is remembered in Indian's heart given the fact that winning run also came with his bat.
It is important to understand that if Gautam Gambhir didn't anchor the innings when the wickets were falling at regular intervals situation would have been different. In fact, Gambhir created a platform for other batsmen to come and shine and help India win the title. 
Taking about the nail-biting final, Sri Lanka batted first and scored 274/6 in which Mahela Jayawardene scored a brilliant century and when India was out there chasing the target Virender Sehwag and Sachin Tendulkar were out cheaply and that's when Gambhir stepped up along with a minor partnership with Virat Kohli and then went on to establish a match-winning partnership with MS. Dhoni.
And Dhoni was there at the end with Yuvraj Singh on the other end and after hitting that six. India Lifted the world cup after 28 Years after 1983. This date still remains special in the history of Cricket.