Top 5 innings of Chris Lynn in IPL
There are numerous ways of announcing your arrival in the Indian Premier League. Some do it with an astonishing knock, while some bowl brilliantly to let everyone know that a star is born. But Australian batsman Chris Lynn first claimed the headlines for a spectacular catch. His stunning catch against Royal Challengers Bangalore are still cherished by all cricket lovers.
Signed in 2012 by Deccan Chargers, Lynn's first real break came only in 2017. After an impressive and long stint with Kolkata Knight Riders, he will now don the blue jersey of Mumbai Indians. Having scored over 1200 runs, Lynn has had quite a few sublime innings in IPL.
Let us have a look at the top 5 innings of Chris Lynn in IPL:
5. 62* (52) vs Royal Challengers Bangalore (2018)
Lynn is known mostly for his power batting. But when Kolkata Knight Riders travelled to M. Chinnaswamy Stadium in 2018 to take on Royal Challengers Bangalore, he tweaked his playing style a bit. Batting first, Bangalore amassed a competitive total of 175 runs.
Sunil Narine went all guns blazing from the start, and after he was dismissed, Robin Uthappa played a fiery knock. Lynn knew it well enough that all he needed to do was play steady but long innings, for his partners are doing the big-hitting. He scored a calculated 62 from 52 deliveries. He remained stuck at one end till the very end, as KKR clinched the victory in the last over.
4. 74 (41) vs Kings XI Punjab (2018)
The second mention on our list of top 5 innings of Chris Lynn in IPL is the exact opposite of the first one. When KKR took on Kings XI Punjab at the Eden Gardens, Lynn swapped his anchor's boots for the aggressor's. Batting first, Lynn went all out from the very first over.
He scored 74 runs from just 41 deliveries, scoring at a strike rate of over 180. His innings was comprised of six fours and four sixes. Banking on his knock, KKR managed to put up a total of 191. Punjab was never comfortable in the run chase, as the Knights pulled off an easy win.
3. 82 (51) vs Chennai Super Kings (2019)
Though KKR released Lynn ahead of the IPL 2020 auction, his performance in 2019 season was by no means unsatisfactory. He scored over 400 runs, and also played some fabulous knocks like this one against Chennai Super Kings at the Eden Gardens.
Batting first, KKR lost Sunil Narine early, but Lynn and Nitish Rana set up an impressive second-wicket stand. After Rana and Robin Uthappa were dismissed in quick succession, he carried on his carnage with Dinesh Karthik by his side. The Australian scored 82 runs from just 51 deliveries, which included 13 fours and sixes in total. This innings eventually went in vain as CSK emerged victorious in this encounter.
2. 84 (52) vs Kings XI Punjab (2017)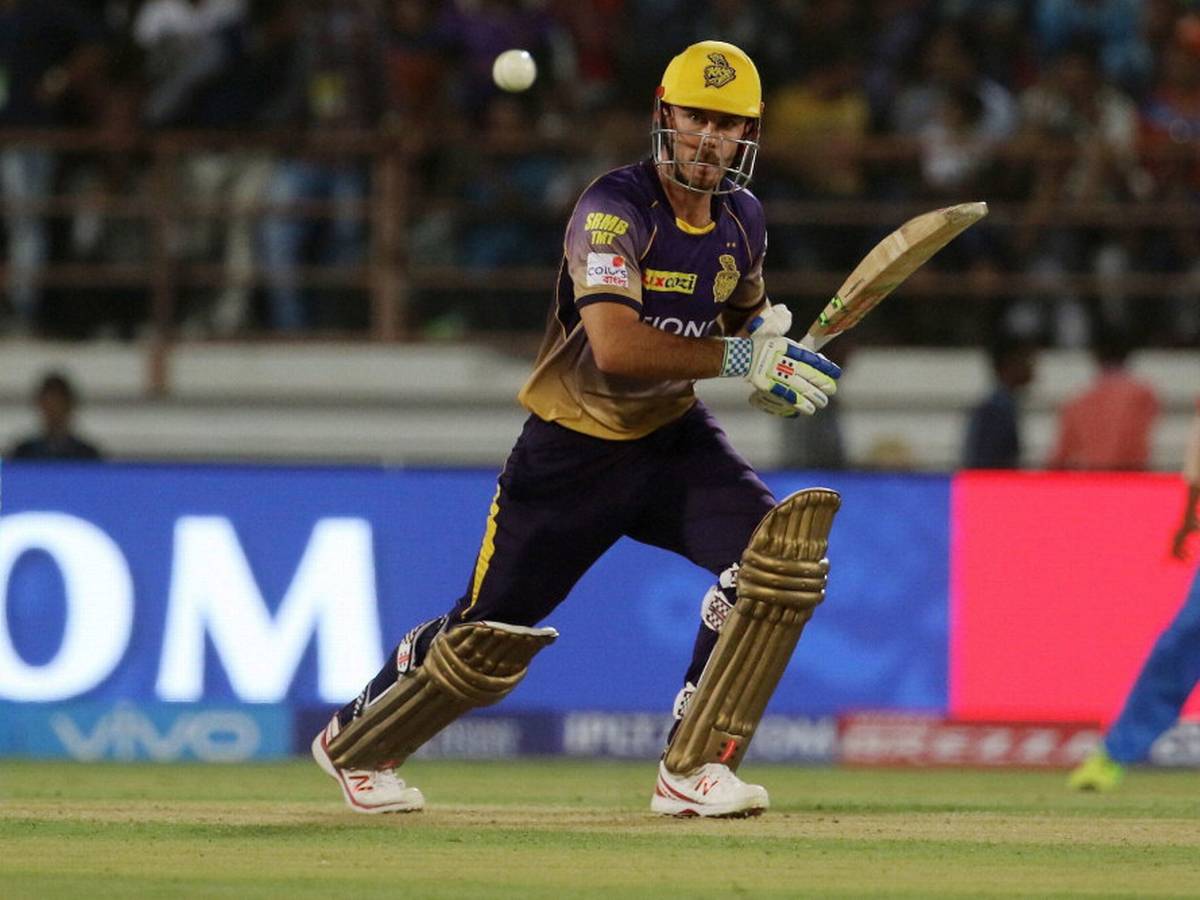 This entry on the list of top 5 innings of Chris Lynn in IPL is from the 2017 season when Lynn first burst onto the scene. The Knights travelled to Mohali, to face Kings XI Punjab at the IS Bindra Stadium. Batting first, Punjab scored a respectable total of 167.
Like his encounter against Punjab in 2018, Lynn went all guns blazing from the first in this game as well. He scored 84 runs from 52 deliveries, hitting 8 fours and 3 sixes in the process. Unfortunately, not a single KKR batter could provide him with the worthy company, and Punjab eventually went on to win the game.
1. 93* (41) vs Gujarat Lions (2017)
Lynn is yet to score a century in IPL, but he should have got one three years ago. Interestingly, it was the Gujarat Lions' batting unit which stopped him from doing so. Batting first at the Saurashtra Cricket Association Stadium, Suresh Raina's team scored 183 runs.
Lynn and Gautam Gambhir provided KKR with a fantastic start. The likes of Manpreet Gony and Dhawal Kulkarni were smashed all around the park, as both Gambhir and Lynn played some big shots. Majority of those, however, were from Lynn. The Australian scored an unbeaten 93 from just 41 deliveries. He hit 6 fours and 8 sixes in this game. He was just 7 runs away from his maiden IPL century, and KKR also had more than 5 overs to bat. However, the score was already chased down by the 15th over. Had Gujarat Lions' batters have added a few runs to their score, Lynn might have got his first century at Rajkot.