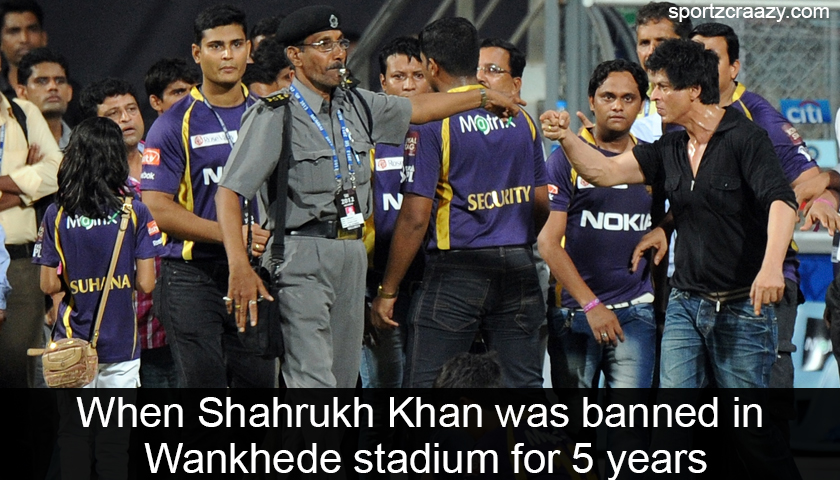 IPL controversy- When Shahrukh Khan was banned in Wankhede stadium for 5 years
Shahrukh Khan banned :2012 was a historical year for Kolkata Knight Riders, it was the first time when the most appealing team settled scores with arch rivals like Chennai Super Kings and Mumbai Indians and went on to win maiden IPL trophy under the leadership of Gautam Gambhir.
But it wasn't so intriguing for Shahrukh Khan, the co-owner of Kolkata Knight Riders, who got into the verbal spat with MCA (Mumbai Cricket Association) officials at Wankhede stadium. The controversial episode took place on 12th May 2012, when Shahrukh Khan was accused of walking on the field and was stopped by an MCA official Vikas Dalvi.
Shahrukh Khan lost his cool and started abusing the officials, as a consequence, the MCA officials lodged a complaint against Shahrukh Khan at the nearby Marine Drive police station. He was accused of being drunk and abusive towards them. An emergency meeting was held by the MCA managing committee headed by President Vilasrao Deshmukh to resolve the issue as soon as possible.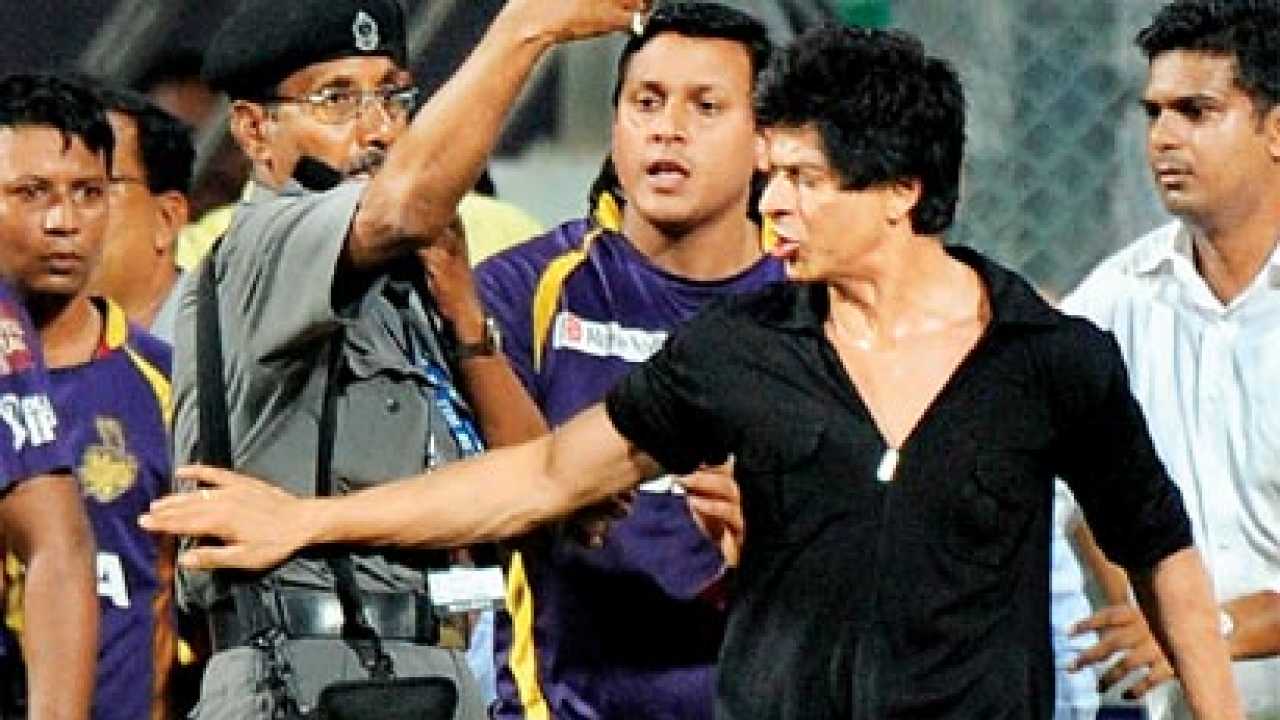 "The Managing Committee of the MCA at its meeting today has condemned the behavior of Shah Rukh Khan, who without any provocation hurled abuses at MCA officials and manhandled the security guard in the presence of BCCI-IPL officials," Deshmukh said.
"Shah Rukh had no regrets for his action and misbehavior. He, in fact, has justified his action of manhandling the security guard and abusing and threatening MCA officials. The Managing Committee is forced to ban Shah Rukh Khan from entering the Wankhede Stadium for a period of five years," he further added.Although, the matter was sorted out between both the parties and the ban was finally revoked on 2nd August 2015.
Also Check :