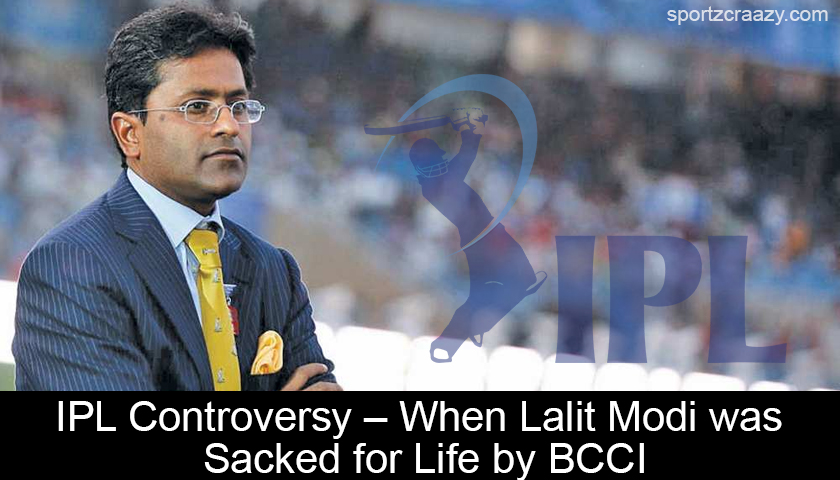 This 2019 and Lalit Modi is the most wanted fugitive in India accused of financial irregularities, indiscipline and misconduct in IPL. It has been 9 long years since he was declared as a pariah by the Indian government, but once upon a time the business magnate was the man born with a silver spoon.
He was the real pied piper behind introducing IPL to the Indian masses. The year was 2007 and the jubilant India crowd was merry making the T20 World Cup triumph. This was the same nation that always raised its voice against T20 cricket, but victory changes the opinions and mindset of the masses.
This was the era of Lalit Modi dominance over Indian cricket, he was the president of the Rajasthan cricket board and BCCI vice-president. Indian cricket was going great guns enjoying a commercial revolution with sponsorship deals like Sahara, ESPN, Viacom, Nike and Sony enjoying record annual revenue of $1 Billion in 2008.
When Indian cricket was going through a dream run, a rebel T20 cricket league ICL (Indian Cricket League) was launched by media baron Subhash Chandra, chairman of Zee media group and Essel group. Indian cricket was losing its ground and T20 cricket hurricane somewhere down the line was succeeding ODI and Test cricket.
Lalit Modi realized the need of the hour and launched IPL (Indian Premier League) in 2008 offering fans a unique blend of fast forward cricket, entertainment and glamorous paparazzi.  Soon IPL became the talk of the town and the most watched T20 league in the world. The crowd was going gala and IPL became the biggest crowd puller for the years to come, the popularity reached its zenith even sidelining Bollywood.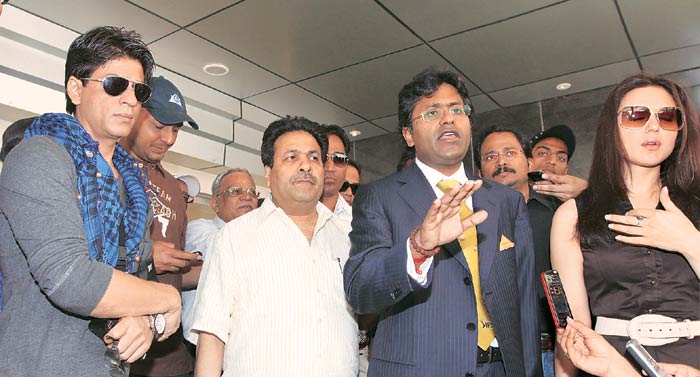 Soon Indian summers were refurbished as IPL summers running high on moolah, if one could sum up IPL in four words, they will be Glamour, ecstasy, Passion and pride. But Soon Lalit Modi, the chairman and commissioner of the Indian Premier League was accused of offering bribes, betting, and money laundering and financial irregularities.
Soon after the IPL season 3 closing ceremony BCCI sent a mail to Lalit Modi over his suspension and gave 15 days to respond to the allegations. Modi took his time and responded "We have had some off-field unpleasant dramas only based on innuendo, half-truths and motivated leaks from all kinds of sources. I assure you all decisions have been taken jointly by the governing council. Still, as the leader of the team, if there is any flouting of rules or any other financial irregularity, I will take full responsibility."
Arun Jaitley and Jyotiraditya Scindia were among the disciplinary committee members, who looked after the alleged financial irregularities over various points for the 3 years. Lalit Modi never appeared before the committee and was eventually banned for life in BCCI in 2013.
Soon Enforcement Directorate launched an investigation against Modi over financial irregularities, but Lalit Modi was caught he moved to the UK and never returned back. Indian government declared him as a fugitive.
Although, Lalit Modi tried to make a comeback by sending his son Ruchir Modi to India to contest elections in Rajasthan, but suffered a setback after Ruchir Modi faced a humiliating defeat.
Also Check: