Rahul Dravid Career Stats
| | | |
| --- | --- | --- |
| | Full Name: | Rahul Dravid |
| | Team: | India |
| | Club: | RCB (2008-10), RR (2013) |
| | Jersey No.: | #19 (India) |
| | Batting Style: | Right Handed Bat |
| | Bowling Style: | Right-arm offbreak |
| | Coach: | Keki Tarapore |
| | Test Debut: | 20th June 1996 (ENG) |
| | ODI Debut: | 03rd April 1996 (SL) |
Rahul Dravid Cricket Stats
Test Career
ODI Career
T20I Career
IPL Career
Domestic
Test Career
# Batting Career Summary
| Match | Inn | Run | HS | Avg | SR | 50 | 100 | 200 |
| --- | --- | --- | --- | --- | --- | --- | --- | --- |
| 164 | 286 | 13288 | 270 | 52.31 | 52.31 | 63 | 36 | 5 |
# Bowling Career Summary
| Match | Inn | Run | Wkts | Eco | Avg | SR | 5w | 10w |
| --- | --- | --- | --- | --- | --- | --- | --- | --- |
| 164 | 5 | 39 | 1 | 1.95 | 30.0 | 120.0 | 0 | 0 |
ODI Career
T20I Career
IPL Career
Domestic
Regarded as one of the greatest batsmen ever to play the game, Rahul Dravid was the pillar of India's middle-order during his time. Making his debut in England in 1996, Rahul Dravid went on to score a plethora of runs across formats and made a name for himself in international cricket.
Rahul Dravid, in his illustrious career, has scored more than nearly 25,000 runs in international cricket. Here's a look at his journey from his early days of cricket to becoming a phenomenon in international cricket:
Early Years: Dravid started playing cricket at a tender age of 12 and went on to play for the state of Karnataka at different age groups like U-15, U-17, and U-19 levels. While he was pursuing his cricketing dreams at a cricket training camp during his teenage years, he was discovered by another former Indian player Keki Tarapore for the former's unbelievable technique and batting talent. This was just the starting of his cricketing journey as he scored a hundred on debut for his school cricket team and caught the attention of many cricketers around.
Rahul Dravid Jersey Number: #19
Rahul Dravid's Domestic Career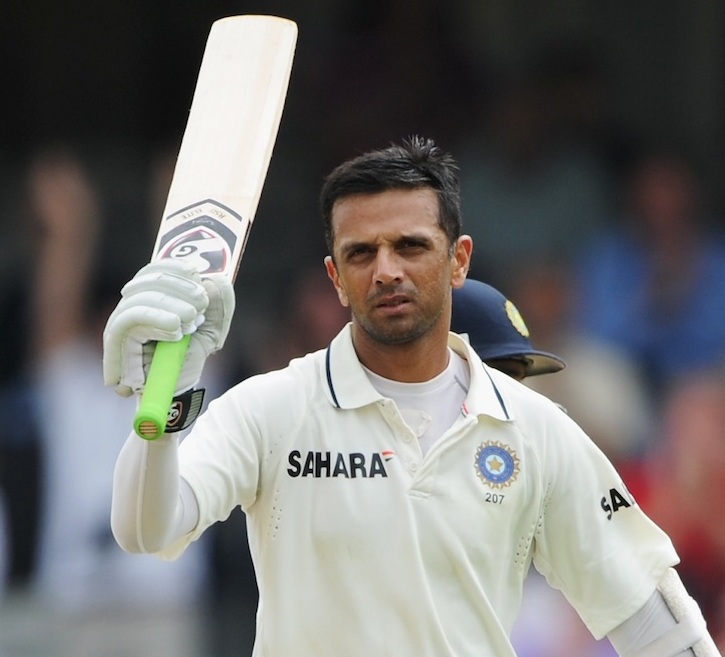 Dravid made his debut in Ranji Trophy against Maharashtra in Pune in 1991 and this was the time when he was still finishing up his education at St Joseph's College of commerce in Bengaluru. Featuring for the first time in Ranji Trophy, he scored a magnificent 82 runs and although the match ended in a draw, he gets to play along with names like Javagal Srinath and Anil Kumble.
The 1991-1992 Ranji season saw him scoring 380 runs with an average of 63.30 with two centuries in the process.
He kept giving dishing out excellent performances for few years in the domestic circuit until he got selected in international cricket in 1996. If one looks at Rahul Dravid's stats in domestic cricket, his International debut should have been made a bit earlier. Nonetheless, Dravid went on to become the greatest of all-time.
In his illustrious domestic cricket career, Rahul Dravid played 298 first-class matches and 449 List-A games, scoring 23,794, and 15,271 runs respectively. He averaged 55.3 in first-class matches and 42.3 in List A games.
Rahul Dravid's International Career
Rahul Dravid made his ODI debut against Sri Lanka in an ODI series in Singapore in 1996. Although he didn't make a significant contribution in that particular ODI, he did make a memorable test debut along with another Indian cricketer Sourav Ganguly against England in the same year. Dravid compiled a well-made 95 in his debut innings and won many accolades for his performance by the greats.
He scored his first hundred in Test cricket against South Africa in 1996-97 and never looked back after that. He became the only third cricketer after Sunil Gavaskar and Vijay Hazare to score a century in both the innings for his team while playing against New Zealand. Dravid created many more such records in his career.
Rahul Dravid's success in ODI came quite late as compared to Tests. For his first few series, he batted at number six position, however, his heroics against South Africa in the home series in 1996-97 helped him cement his position as India's number three batsman.
In the following series against West Indies, he scored 360 runs at an average of 72, which was laced with four fifties.
By the end of 1997-98 season, he had scored 15 fifties in 22 tests.
1999 World Cup: While India couldn't make a significant impact in the 1999 World Cup, Rahul Dravid finished the tour as the highest scorer in the perennial tournament. He scored 461 runs in 8 games at an average of a strike rate of 65.85 and 85.52.
Between 2003 and 2004, Dravid went on to score three double centuries to his name against the most renowned teams like Australia, Pakistan, and New Zealand, and this was an achievement in itself for the Indian cricket.
In the year when Sachin Tendulkar resigned from his position as captain, Rahul Dravid was appointed as the vice-captain of the side for the Asia Cup. He helped India reach the finals of 2000 ICC knockout Trophy. He scored 157 runs in 4 matches at an average of 52.33.
In the absence of Sourav Ganguly, Rahul Dravid led the side for the first time against Zimbabwe. Dravid led India to a 39-run victory in his maiden ODI as an Indian captain.
History Created at Eden Gardens: In the historic India-Australia series in 2001, Australia was coming off on the back of 15 consecutive Test wins. Australia beat India in the compressively but looked to seal the series in the next match.
Australia bowled out India for just 171in the first innings of the second test and enforced a follow on having secured a massive lead of 274 runs. India was under great pressure as they were 232/4 in the second innings. Rahul Dravid joined Laxman and what followed was a historic partnership between the two. Regarded as the greatest fightback in the history of Indian cricket, the duo played the third and fourth day without losing a single wicket. They stitched 376-run partnership between them before Laxman got out on the morning of the fifth day. India declared the innings at 657/7, with Australia needing 384 to win the test. Indian bowled Australia out for just 212 and level the series.
Rahul Dravid Career's Best Years
Rahul Dravid enjoyed the maximum success in the period between 2002 and 2006. 2002-2006 period saw him becoming the second-highest run-scorer and top scorer for India across formats. He scored 8914 runs in 174 matches at an average of 54.2.
2003 World Cup: Rahul Dravid played a stellar role in the 2003 World Cup, finishing with 318 runs at an average of 63.60. As a wicket-keeper, he did 16 dismissals (15 catches and 1 stumping). He was widely appreciated for his fifty against England and 44 not out against Pakistan. His unbeaten half-century against New Zealand was also one of the highlights of his batting in the tournament.
End of a Prolific Cricketing Career: After serving the country and the world with some brilliant cricketing memories and performances, this ace cricketer from Indian finally retired from both test and ODI cricket in 2011and left everyone with bouquets of some marvelous cricketing legacy behind him.
He scored a total of 13,288 runs in the 164 test matches that he played with a blistering average of 52.31. This included 36 centuries and 63 half-centuries and whilst we talk about his ODI career, he scored in a total of 10,889 runs in the 344 matches that he played with 12 centuries and 83 half-centuries. Although he got retired from all forms of cricket, he continued to play IPL with Rajasthan Royals for the next few years.
Rahul Dravid's total runs in ODIs: 10,889
Rahul Dravid's total runs in Tests: 13,288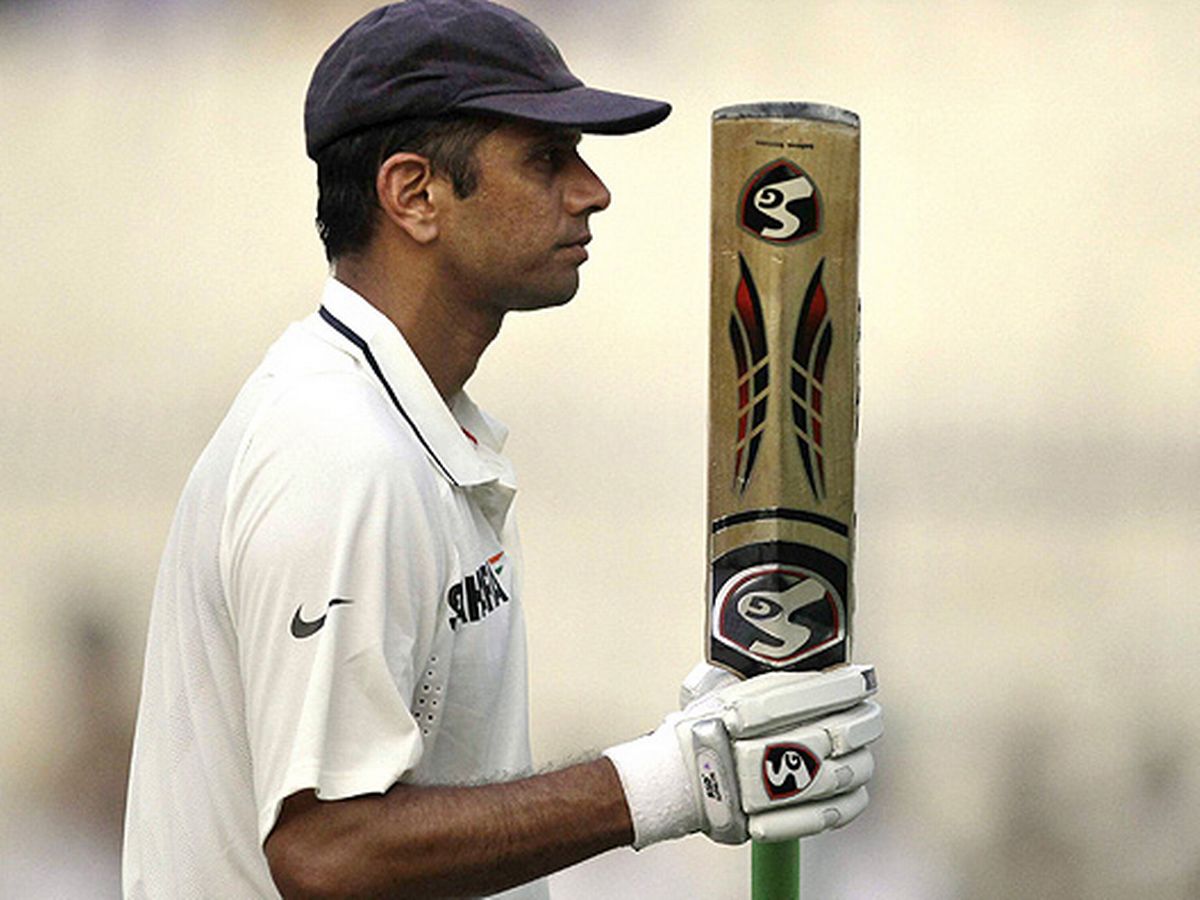 Rahul Dravid has hit some of the most memorable centuries in his illustrious career. He has struck 36 centuries in Tests and 12 centuries in one-day career. Also, the Karnataka batsman has 63 half-centuries to his name in Test Cricket and 83 fifties in ODIs.
Rahul Dravid's Personal Life
Born on 11th January 1973, Rahul Dravid is regarded as one of the greatest Indian batsmen of all time. His father, Sharad Dravid worked in a company that makes jams and preserves, while his mother, Pushpa worked as a professor of architecture at the University Visvesaraya College of Engineering, Bangalore.
Rahul Dravid and his friend Vijeta Pendharkar became husband-Wife on 4th May 2003. The duo has two children. To know more about Rahul Dravid's family and his love story with Vijeta: Click Here
Rahul Dravid's Social Media
Rahul Dravid isn't an avid social media user and is known to have a reserved personality. Rahul Dravid isn't very active on social media platforms. He has a Facebook account that has more than 1 million followers but doesn't post a lot of stuff there.
Click Here to know some of his lesser-known social media activities and why he is not on social media.