The Indian shooter Prakash Nanjappa performed at the Rio Olympics 2016 when doctors gave the final result and everyone thought he will never perform in any events. The Arjun awardee specializes in shooting and had achieved many medals for his country, India.
EARLY LIFE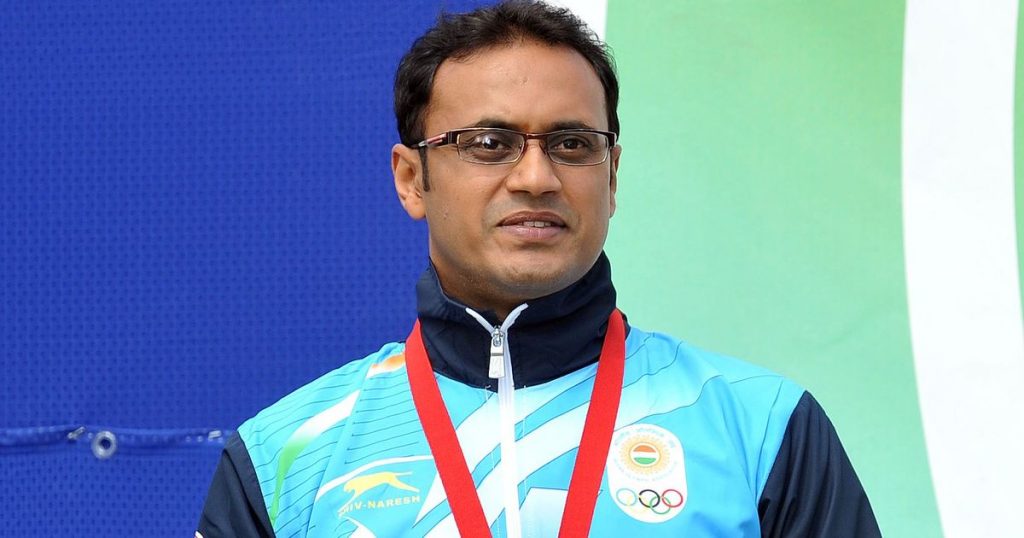 Prakash took up shooting as a career when his father challenged him to prove. The shooter had faced many problems throughout his journey of becoming a professional shooter. His hard work & determination have made him acquire achievements at most of the competitions. Prakash Nanjappa has challenged his life and earned the silver medal at the Commonwealth Games 2014 in Glasgow.
PERSONAL LIFE
Prakash was born on 29th February 1976. The Bangalore based shooter was born a national level shooter, P. N Papanna. In 1999, Prakash started shooting over a challenge by his father but motorbike rallies were the shooter's initial interest. But the shooter was forced to quit shooting due financial problems and moved to Canada where he worked as a software engineer. In 2009, his father suggested him to get his hands back on shooting. By then the shooter earned enough money to get back to his sport again.
The diagnosis reports said that the shooter's right side of the face's muscles was affected by Bell's palsy (a type of paralysis). Surprisingly, Prakash Nanjappa was completely recovered after taking bed rest for only six weeks. Miraculously, the shooter resumed to his passion- Shooting!
Throughout Prakash's athletic life, health issues & injuries keep following him. Prakash had to compromise with a bronze medal at the 2013 ISSF World Cup due to severe wrist pain. But he was the only Indian player to earn a medal in the tournament. One of the best career highlights of shooter Prakash Nanjappa is his second position secured at the Commonwealth 2014 that was held at Glasgow.
PROFESSIONAL LIFE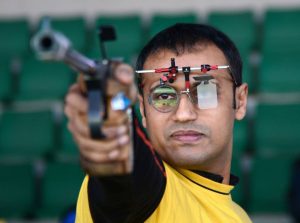 As an athlete, Prakash Nanjappa does not consider slowing down as an option and still, he is a focussed athlete. His passion for shooting has moved him from a cosy job in Canada to the shooting world in India. Prakash earned a bronze medal at the ISSF World Cup 2013 in South Korea in 10 m air pistol discipline with 180.2 points. At the 2013 World Cup that was held in Granada, the Indian shooter suffered from a sudden paralytic attack on the right side of his face. After his recovery, Prakash earned a silver medal at the Asian Air Gun Championship 2013 in the 50 m pistol event. Prakash Nanjappa never stopped in between his career. Prakash Nanjappa topped the qualification round of Commonwealth Games 2014 with 580 points. In 2014, Prakash also earned a silver medal with 198.2 points in the 10 m air pistol final. Prakash Nanjappa was successfully qualified for the Rio Olympics 2016 by finishing at 25th position in the Men's 50 m pistol event.
AWARDS
Arjuna Award for shooting, 2017
ACHIEVEMENTS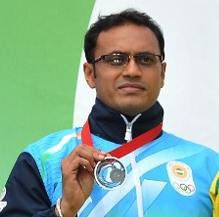 ASIAN GAMES
Bronze, 2014, Incheon: 10 m air pistol team
COMMONWEALTH CHAMPIONSHIPS
Gold: 2017, Brisbane: 50 m pistol
ISSF WORLD CUP
Bronze: 2013, Changwon: 10 m air pistol
COMMONWEALTH GAMES
Silver: 2014, Glasgow: 10 m air pistol
PERSONAL INFORMATION
Name: Prakash Nanjappa
Nickname: Prakash Nanjappa
Sport: Shooting
Events- 10 m air pistol & 50 m pistol
Country- India
Father's name: P. N Papanna
Mother's name: Not Updated
Coach- Prof. Sunny Thomas
Marital status- Married
Children- 2
Higher education- MBA
Other sports- Badminton
Height: 175 cm (5 ft 9 in)
Weight: 82 kg (181 lb)
Eye colour: black
Hair colour: black
Date of birth: 29 February 1976
Age: 43 years
Birth place: Bangalore, India
Zodiac sign: Pisces
Nationality: Indian
Hometown: Bangalore
Religion: Hindu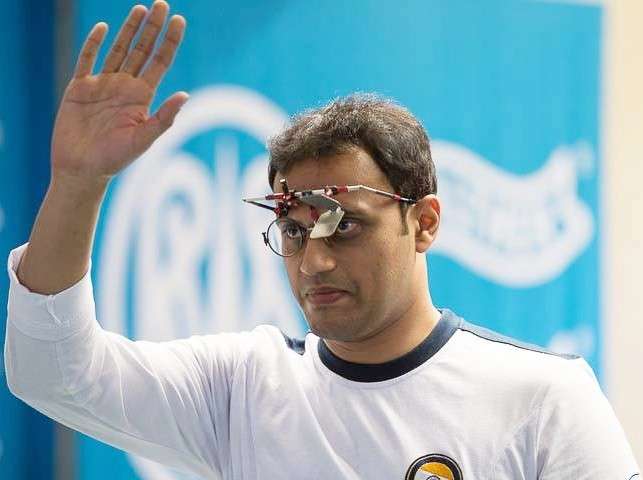 CONTROVERSY
Prakash Nanjappa has only made headlines for his achievements & performances. Other than this, the 43-year-old shooter was glorified for his miraculous comeback and exceptional performance in Commonwealth Games.
NET WORTH OF PRAKASH NANJAPPA
NOT YET UPDATED.
SOCIAL MEDIA HANDLES OF PRAKASH NANJAPPA
FACEBOOK- https://www.facebook.com/PNPrakash.OGQ/
INSTAGRAM- NOT ACTIVE
TWITTER- NOT ACTIVE