Bajrang Lal Takhar Biography: Bajrang Lal Takhar is one of the exceptional rowers from India who earned the very first gold medal in the individual rowing event for India at the Asian Games 2010 in Guangzhou.
Bajrang was also the first Indian to clinch a silver medal at the 2006 Asian Games held in Doha.
EARLY LIFE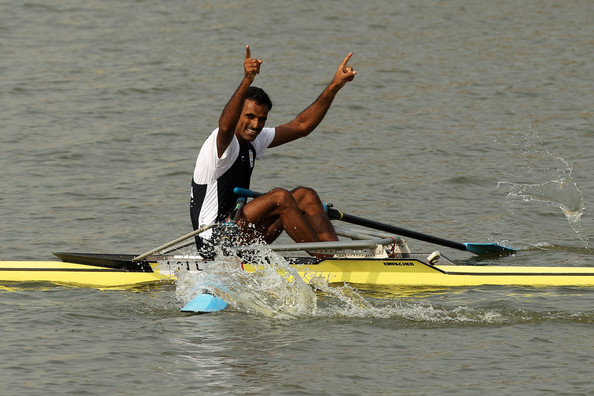 Sikar district is best known for producing a good number of army men. One of those is Bajrang Lal Takhar. Bajrang joined the army in his youth days & was immediately sent to train as a rower considering his impressive physique.
Takhar was a quick learner as he imbibed the tricks of the sport in a very short span of time. His talent took the 38-year-old rower to the 2006 Doha Asian Games where Bajrang went on to earn a silver medal.
Since then, Takhar has always made India super proud with his numerous achievements.
PERSONAL LIFE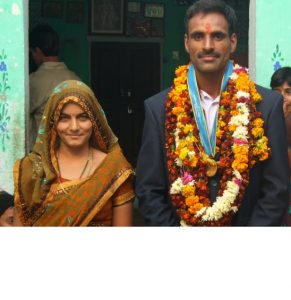 Bajrang Lal Takhar was born on 5th January 1981 in Sikar district in Rajasthan, India. He was born to Dulha Ram and Badama Devi. He is married to Urmila Takhar. Bajrang overcame every hurdle that came in his life and achieved a superlative list of achievements.
PROFESSIONAL LIFE
In 2006, Takhar earned his very first individual rowing silver at the Asian Games in Doha.
In 2006, he competed in the Men's Single Sculls event at the Summer Olympics held in Beijing. Unfortunately, the rower didn't make it to the finals and finished with the 21st rank.
In 2007, Bajrang then went on to clinch a gold medal at the Asian Championships held in Korea. He also earned a quota place by earning a gold medal at the Asian qualifying championships held in Shanghai.
Bajrang further added two gold medals to his medal tally kin the single & double scull races at the South Asian Games in 2006.
In 2010, the rower also earned his first individual rowing gold for India at the Asian Games in Guangzhou.
AWARD
Arjuna Award for Rowing in 2008

Padma Shri in 2013
ACHIEVEMENTS
ASIAN GAMES
Gold: 2010, Guangzhou: Single Sculls

Silver: 2006, Doha: Single Sculls

Bronze: 2014, Incheon: Eight
PERSONAL INFORMATION
Name: Bajrang Lal Takhar
Nickname: Bajrang Lal Takhar
Sport: Rowing  
Events: Single Sculls  
Country: India
Father's name: Dulha Ram
Mother's name: Badama Devi
Sister's name: Madhu Takhar
Wife's name: Urmila Takhar
Coach name: NOT AVAILABLE 
Height: 1.83 m (6 ft 72 in)
Weight: 81 kg (178 lb)
Eye colour: Black
Hair colour: Black
Date of birth: 5th January 1981 
Age: 38 years
Birthplace:  Sikar district in Rajasthan, India
Zodiac sign: Capricorn
Nationality: India
Hometown: Rajasthan
Religion: Hindu
CONTROVERSY
Apart from his awards, achievements, and performances, rower Bajrang Lal Takhar has never been a part of any controversy.
NET WORTH    
The primary income and net worth of Bajrang Lal Takhar come from his service in the Indian Army and also his sporting career.
SOCIAL MEDIA HANDLES 
FACEBOOK– https://www.facebook.com/bajrang.laltakhar
INSTAGRAM– NOT AVAILABLE
TWITTER– NOT AVAILABLE