One of the hardest hitters of the shuttle cock, Satwiksairaj Rankireddy, is a badminton player from India. Satwiksairaj plies his trade as a doubles player and his height and aggressive play form his forte. Satwiksairaj partners with Chirag Shetty in the Men's doubles category, and the duo were entitled to be the first pair to win the Badminton World Federation's Super 500 tournament. The people in India celebrated their success in winning a gold medal at the Thailand Open.
Satwiksairaj also plays alongside Sikki Reddy in the Mixed doubles' category, where they have done well.
EARLY LIFE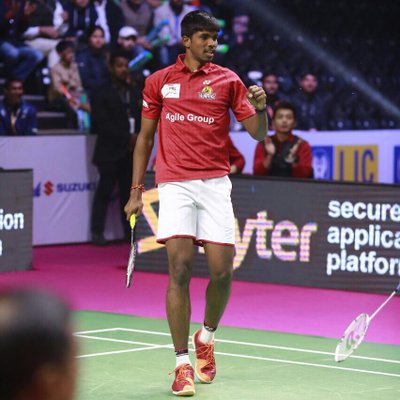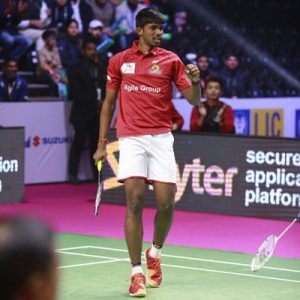 In 2018, Satwiksairaj Rankiredddy became one of the key players from India who headed the Indian badminton contingent for the Asian Games. At the age of 17, the badminton player emerged as one of the most threatening players in the international circuit. From the very beginning, Satwiksairaj Rankireddy is a confident player who did not make mistakes while playing for his country.
PERSONAL LIFE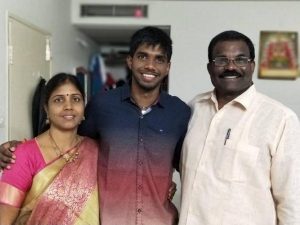 Indian badminton player Satwiksairaj Rankireddy was born on 13th August 2000. He hails from Amalapuram, East Godavari town in Andra Pradesh. He started playing the sport (badminton) after he drew inspiration from his father who himself is a former state-level player. Not only his father, but Satviksairaj's elder brother is also a badminton player. In 2014, he joined the famous Pullela Gopichand Badminton Academy, in Hyderabad where he decided to become a double's specialist. The little Satviksairaj used to accompany his father to watch volleyball matches & there he was thrilled by the jump smash. The young player was fascinated when people screamed 'WOW! WHAT A SMASH!!'. After seeing his brother, Nandagopal, hitting jump smash and that's when Satviksairaj started learning jump smash and other varieties. He has worked really hard to gain that tall frame & strong shoulders. The player has practiced in cement courts of Amalapuram which help him today to hit a smash of 400 kph.
Satwiksairaj Rankireddy has many more years to build his career & acquire heights. The badminton player's only focus has been on the doubles which has helped him to reach the tremendous heights at a small age.
PROFESSIONAL LIFE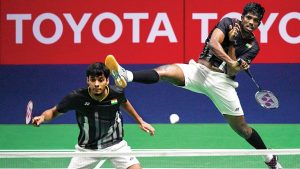 In 2004, Satwiksairaj joined Pullela Gopichand Academy where the legendary badminton player, Gopichand, himself shaped his athletic career.  Indeed the academy established an exceptional badminton player, Satwiksairaj Rankireddy. He played doubles on courts & developed his attacking style
Satwiksairaj came into limelight when the young player clinched the Tata Open India Challenge along with Chirag Shetty. The duo also won the Vietnam Open International Challenge where they defeated Markis Kido & Hendra Gunawan. This victory ultimately made them the badminton sensations of India. They successfully qualified for the Glasgow World Championship. They showcased remarkable performances at both the Korea Open & the French Open which helped them to reach the quarterfinals of the tournaments.
India has many badminton legends but it was awful that still, the country didn't have a single medal in the Commonwealth Games. But this got changed at the 2018 Commonwealth Games in Gold Coast where the Indian badminton team earned a gold medal in the mixed event. Satwiksairaj & Ashwini Ponappa defeated the Malaysian team, Peng Soon Chang & Liu Ying Goh, by their excellent smashes.
Another medal was added to Satwiksairaj's tally when he along with Chirag Shetty defeated the Sri Lankan team & entered the Men's Doubles Event Final. The duo became the first Indian badminton players to do so. But they lost the gold medal to the England team in the finals and settled with the silver medal.
Satwiksairaj Rankireddy and Chirag Shetty have become dynamic partners of Indian badminton. With diversified nature and backgrounds, the duo got along after a long period of time. But today, their pairing is termed to be one of the outstanding pairings in the badminton field. In 2018, the duo made themselves to the top 20 for the first time in their badminton career.
Rankireddy started his Premier Badminton League (PBL) career in Hyderabad Hunters. His tremendous energy & unorthodox style made Satwiksairaj popular in his team. He also got an edge due to his versatility as mixed doubles and doubles. He was also a part of the team that won the 2017 title.
ACHIEVEMENTS
ASIAN TEAM CHAMPIONSHIPS
Bronze: 2016, Hyderabad: Men's team
COMMONWEALTH GAMES
Gold: 2018, Gold Coast: Mixed team
Silver: 2018, Gold Coast: Men's doubles
BADMINTON WORLD FEDERATION TOUR
YEAR
TOURNAMENT
LEVEL
PARTNER
OPPONENT
RESULT
2019
Thailand Open
Super 500
Chirag Shetty
Li Junhui

Liu Yuchen

Gold

Winner

2018
Syed Modi International
Super 300
Chirag Shetty
Fajar Alfian

Muhammad Rian

Silver

Runner-up

2018
Hyderabad Open
Super 100
Chirag Shetty
Akbar Bintang Cahyono,

Moh Reza Pahlevi Isfahani

Gold

Winner
BADMINTON WORLD FEDERATION INTERNATIONAL SERIES
YEAR
TOURNAMENT
PARTNER
OPPONENT
RESULT
2019
Brazil International
Chirag Shetty
Jelle Maas

Robin Tabelling

Gold

Winner

2017
Vietnam International
Chirag Shetty
Trawut Potieng

Nanthakarn Yordphaisong

Gold

Winner

2016
Bangladesh International
Chirag Shetty
M. Anilkumar Raju,

Venkat Gaurav Prasad

Gold

Winner

2016
Tata Open Indian International
Chirag Shetty
Arjun M.R

Ramchandran Shlok

Gold

Winner

2016
India International Series
Chirag Shetty
Goh Sze Fei

Nur Izzuddin

Gold

Winner

2016
Mauritius International
Chirag Shetty
Dhruv Kapila

Saurabh Sharma

Gold

Winner
YEAR
TOURNAMENT
PARTNER
OPPONENT
RESULT
2016
Bangladesh International
K. Maneesha
Tanupat Viriyangkura

Thanyasuda Wongya

Gold

Winner

2016
India International Series
K. Maneesha
Low Hang Yee

Cheah Yee See

Gold

Winner

2016
Mauritius International
K. Maneesha
Yogendran Khrishnan

Prajakta Sawant

Gold

Winner

2015
Tata Open Indian International
K. Maneesha
Arun Vishnu

Aparna Balan

Gold

Winner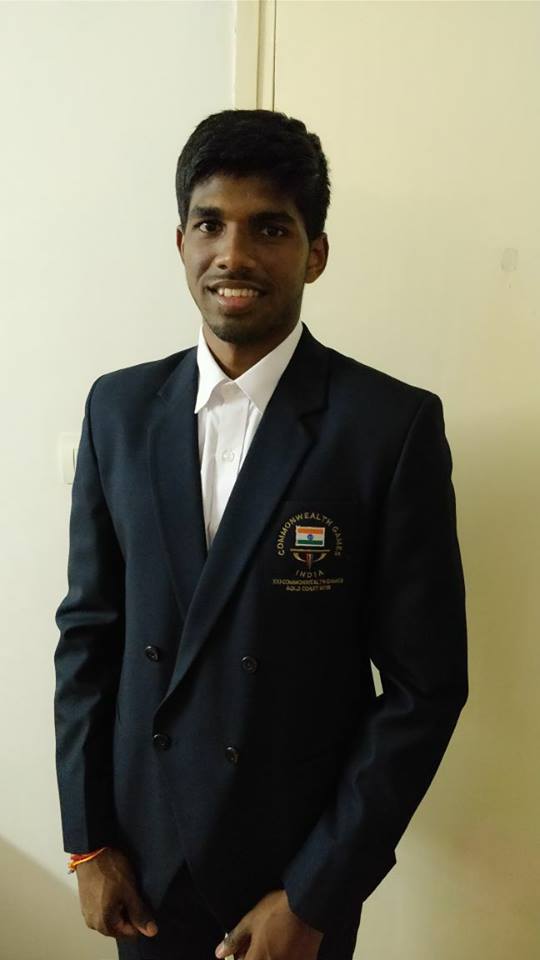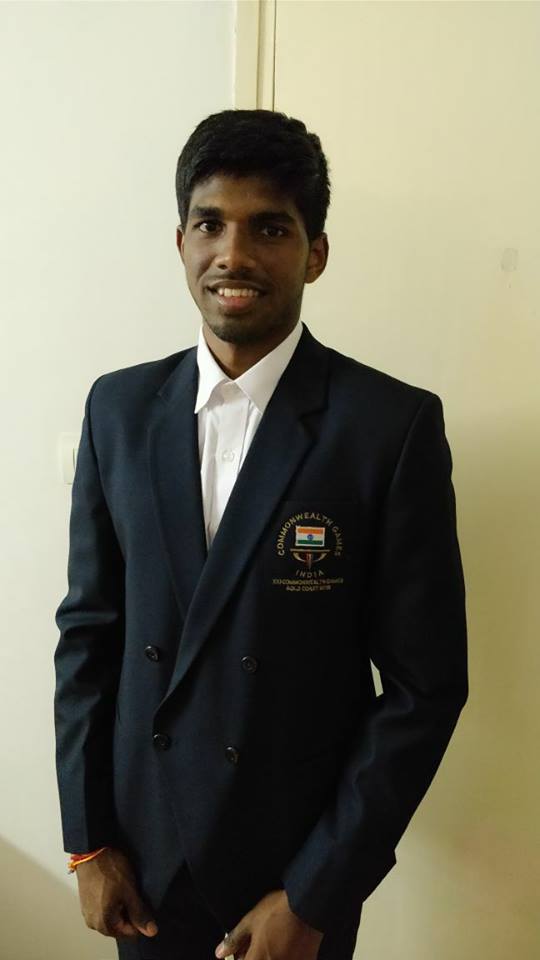 PERSONAL INFORMATION
 Name: Satwiksairaj Rankireddy
Nickname: Satwiksairaj Rankireddy
Sport: Badminton
Events- Men's doubles, Mixed team
Country- India
Father's name: R. Kasi Viswanatham
Mother's name: NOT UPDATED
Brother's name: Nandagopal Rankireddy
Coach- Gopalchand
Height- 1.84 m (6 ft 0 in)
Weight: 77 kg (170 lb)
Handedness- Right
Eye colour: black
Hair colour: black
Date of birth: 13 August 2000
Age: 19 years
Birth place: Amalapuram, East Godavari town, Andra Pradesh, India
Zodiac sign: Leo
Nationality: Indian
Hometown: Andra Pradesh
Religion: Hindu
CONTROVERSY
Satwiksairaj Rankireddy has always made headlines for his glorious performances, and his rocking smashes. He hasn't been a part of any controversies.
NET WORTH OF SATWIKSAIRAJ RANKIREDDY
Satwiksairaj's Net Worth is estimated to be
SOCIAL MEDIA HANDLES OF SATWIKSAIRAJ RANKIREDDY
FACEBOOK- https://www.facebook.com/satwiksairaj.rankireddy
INSTAGRAM- https://www.instagram.com/satwik_rankireddy/