| | | |
| --- | --- | --- |
| | Full Name: | Munaf Musa Patel |
| | Nickname: | Muke and Munna |
| | Profession: | Cricketer |
| | Date of Birth: | July 12, 1983 |
| | Age: | 37 Years Old (as in 2020) |
| | Birthplace: | Ikhar, Gujarat, India |
| | Nationality: | Indian |
| | Religion: | Islam |
| | Hobbies: | Cricket and Music |
| | Marital Status: | Married |
| | Height: | 6'2" |
| | Weight in KG: | 68 kg |
| | Mother: | Saeeda Patel |
| | Father: | Musa Patel |
| | Siblings: | Noorjahan Patel (Sister) |
| | Wife: | Taslima Patel |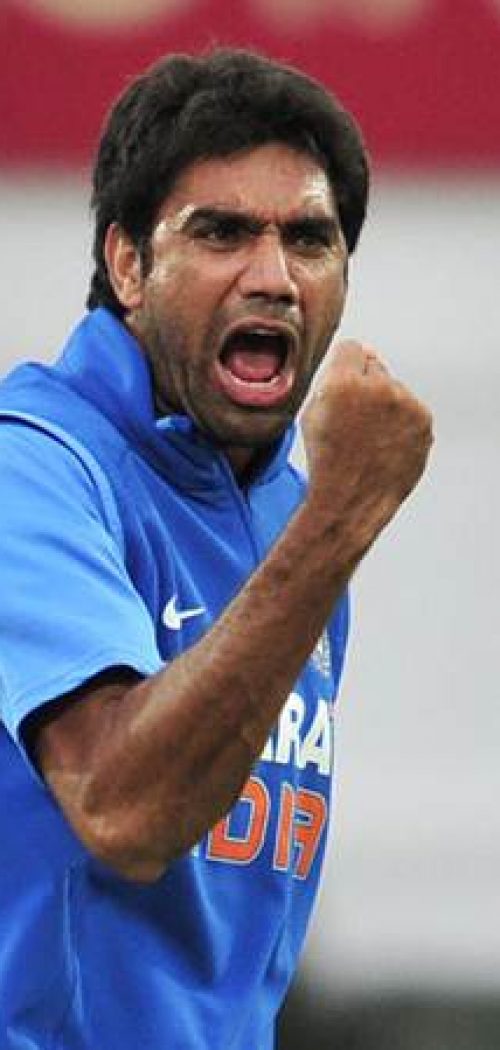 Munaf Patel's Cricket Stats​
Test Career
ODI Career
T20I Career
IPL Career
Test Career
# Bowling Career Summary
| Match | Inn | Run | Wkts | Eco | Avg | SR | 5w | 10w |
| --- | --- | --- | --- | --- | --- | --- | --- | --- |
| 13 | 25 | 1349 | 35 | 3.05 | 38.54 | 75.94 | 0 | 0 |
# Batting Career Summary
| Match | Inn | Run | HS | Avg | SR | 50 | 100 | 200 |
| --- | --- | --- | --- | --- | --- | --- | --- | --- |
| 13 | 143 | 60 | 15 | 7.5 | 42.25 | 0 | 0 | 0 |
ODI Career
T20I Career
IPL Career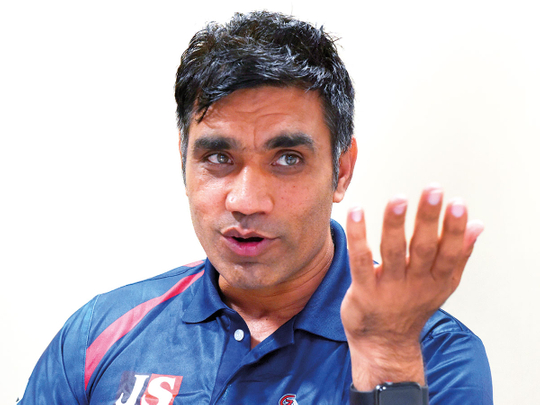 Munaf Musa Patel was born on July 12, 1983, in Ikhar, Gujarat. to Musa Patel and Saeeda Patel, Munaf Patel belonged to a poor family where his father was the only earning member. Therefore, there was always pressure on him to join his father at work. 
Patel, who was already started taking his passion for cricket seriously but unfortunately had quit playing in the ninth grade. During summer vacations, Munaf worked as tiles labour at the marble factory, Munaf Patel would go to tile factories as choosing the best "export-quality" tiles, packing them in boxes and getting paid only Rs 35 for an eight-hour shift.
Munaf recalls in an interview,
"I would just stay silent; my mother would tell him to let me play." For Ikhar, a village of poor cotton farmers, Africa was the passport out of poverty. Every year, a youngster or two would land up at a friend, relative or acquaintance's house in Zambia, Mozambique, South Africa or Zimbabwe to find work in a factory or a shop. Patel had an uncle in Zambia and so his future seemed set in stone. "You can't blame my father. No one here really knew that cricket had this kind of scope."
Despite that, Munaf pursued it with allegiance to become a significant fast bowler. Munaf Patel was a promising right arm fest-medium bowler, noted for his devastating pace, late swing, reverse swing and deadly workers.
After becoming a prominent player and after he started making money, the first thing Munaf did was to put an end to his father's labours work there was a time when his father used to earn Rs 7 for a day's work. Also coming from a humble background, Munaf Patel's family are not willing to move to a city. As Munaf Patel family can't adjust to urban life. Munaf Patel planned to build a new house in his village, Munaf also stated that he will never leave his family alone. Munaf also said I love staying in my village. That's where my heart is and till this date, a world cup winner still lives in his village.
Munaf Patel Marriage: Munaf Patel got engaged with local girl Taslima just before the start of IPL season 2, Taslima, who has completed her studies up to higher secondary, and Munaf and Taslima knew each other very well.
After the engagement, Munaf went to South Africa to join his franchise team Gujrat lions for IPL. earlier Taslima wasn't very interested in cricket, Only reason Taslima started watching cricket just to get a glimpse of her fiance. A year later in 2010, the couple got married to each other in a very private function including close friends and family.
Taslima used to glair at the TV set to only see her fiance, also known as Ikhar Express, playing in the cricket matches for India and in IPL. During an IPL match on 23rd April between Gujarat Lions and Kings XI Punjab, a Taslima was seen cheering for Lions in Hijab.
Munaf Patel's Domestic Career
Munaf Patel was regarded to be the quickest Indian bowler when he steps onto the domestic cricket in 2003. It was Kiran More, former Chairman of Selectors saw Munaf bowling in the nets and was impressed with Munaf's pace. There are very few bowlers in India who have created excitement as bowler before playing first-class cricket but Munaf Musa Patel was one of them.
Later Munaf went to MRF Pace Academy. There he got the chance to train under veterans bowlers like Dennis Lillee and TA Shekhar. Soon he started creating a lot of buzz as the fastest bowler from India. He also impressed Sachin Tendulkar by his consistency in pace and in fact, Sachin got Munaf with the Mumbai Cricket Association authorities to accumulate him a place in Mumbai's domestic side and soon made his Ranji debut.
Munaf Patel's International Career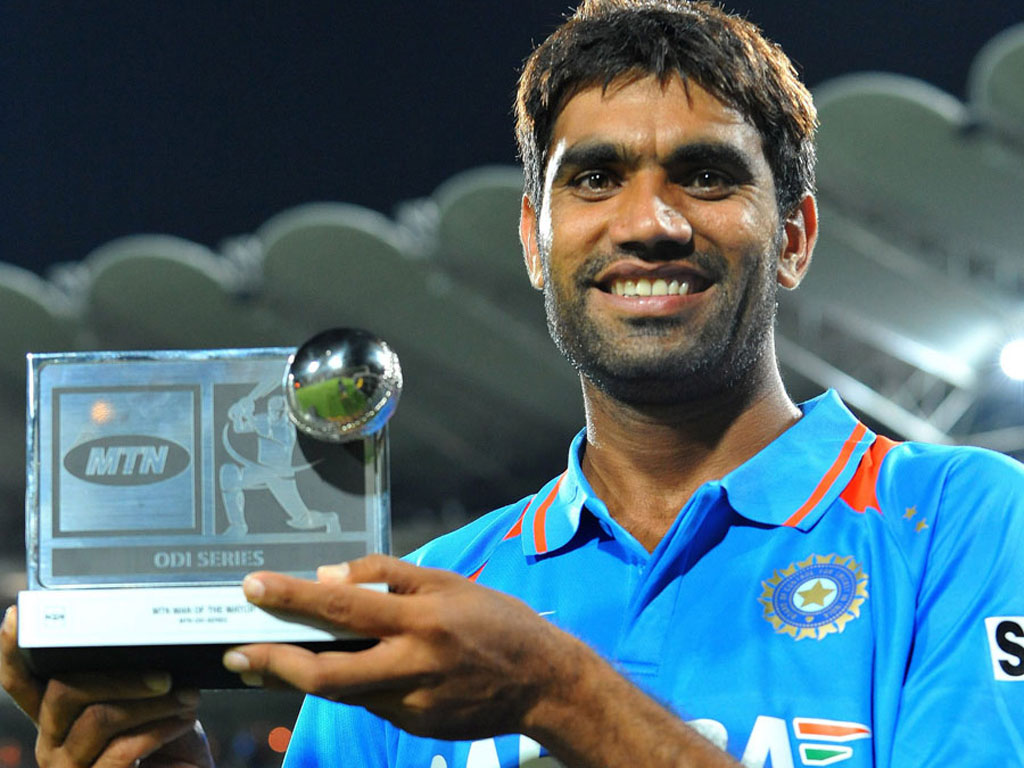 Munaf Patel was tall and strongly built, In his early years, Munaf priority was to bowl quickly with consistently at the first-class level. He made sure that he will not compromise on his pace and will bowl as quick as he can. Soon he started adding different variants in his bowling, he added reverse swing to his bowling action and it caught a lot of eyes around Indian selectors and one of them was Kiren More, former Indian wicket-keeper and chief selector. Due to his skill in attacking the stumps, Munaf gets a lot of bowled and LBW dismissals.
Munaf Patel made his international debut in a Test match against England on 9 March 2006. During the second test when England visited India in 2006. He had a dream debut as he ended the test with the figures of 7 for 97  including 4/25 in the second innings and demonstrated an ability to swing the ball in both directions. which is still the best performance by any Indian fast bowler on Test debut.
In the 2005–2006 Test Series against West Indies, Munaf Patel proved he was feasibly the fastest bowler in the Indian team, bowling regularly at speeds of over 137 km/h and has produced balls at a pace over the  (140 km/h) mark.  However, more impressive than his ability to bowl at a very quick pace has been his control, a skill lacking in recent Indian fast bowlers. A consistent series against West Indies later that year meant Munaf had established himself as a regular member of the side.
But as with every fast bowler in India, injuries and lack of discipline kept him out of action for the most part of his career. Munaf lost his place in the side soon after as a new generation of fast bowlers makes an appearance on the team. 
Overall in his career Munaf Patel has represented India in 13 Tests, 70 One Day Internationals and 3 T20 Internationals. He has picked up 35 Test wickets, 86 One Day International wickets and 4 T20 international scalps. Playing in the IPL for Rajasthan Royals and Mumbai Indians, Munaf picked up 73 wickets in 61 matches.
With injuries to Zaheer Khan and Sreesanth, Munaf was recalled to the Indian side for the tour of Sri Lanka in 2010 and he managed to establish himself in the ODI side with his consistent performances. An opportunity of a lifetime came Munaf's way when Praveen Kumar got injured in the previous series, where Munaf Patel replaced Praveen Kumar and was included in the World Cup 2011 squad. He had a wonderful tournament as he was the third-highest wicket-taker for India only behind Zaheer khan and Yuvraj Singh, picking up 11 wickets and also, Eric Simmons Indias bowling coach at that time hailed Munaf Patel as an unsung hero of the World Cup win.
But unfortunately, it was Munaf's last year that he played for India. He was a part of the team that toured England after the World Cup in 2011. Since India's horrible tour to England, the pacer was again dropped from all the three formats due to his injuries and inconsistency performances. Since that Munaf Patel has not been able to make a comeback into the side. Nevertheless, Munaf continued to play domestic cricket for Baroda.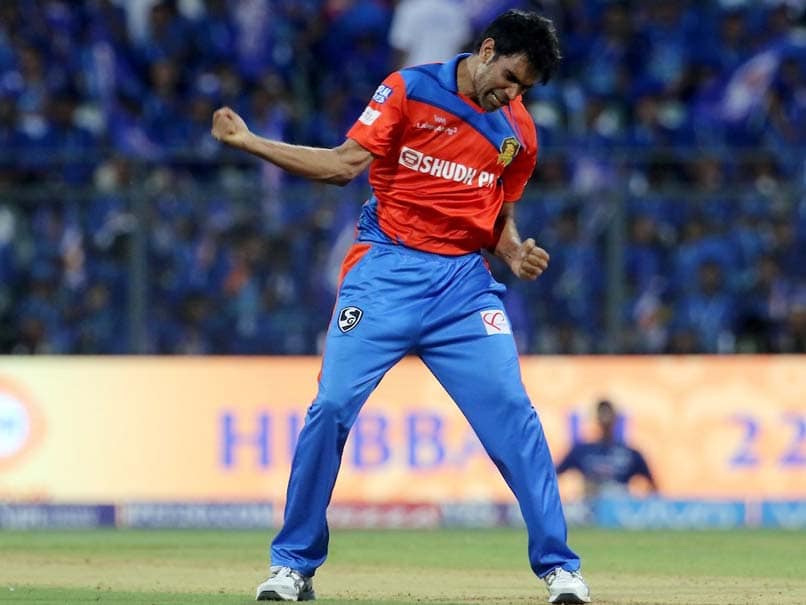 Munaf Patel was also included in some editions of IPL. Initially, he was signed by Rajasthan Royals in 2008, where he would stay on for three seasons before moving to the Mumbai Indians. His fielding and batting were discreditable. All-round proficiency is essential for keeping one's place in IPL format.
Gradually his bowling form started deteriorating and failed to make any significant contribution in the IPL. So he failed to find a buyer in the player auction in 2014 edition of IPL. He returned to IPL action in 2017 when he signed a deal for the Gujarat Lions, but was not a part of the regular playing XI. Subsequently. Playing in the IPL for Rajasthan Royals and Mumbai Indians, Munaf picked up 73 wickets in 61 matches
In 2006, against England, Munaf had a dream debut as he ended the test with the figures of 7 for 97 including 4/25 in the second innings.which is still the best performance by any Indian fast bowler on Test debut.
Against South Africa, Munaf Patel put in a Man of the Match performance to return personal best figures of 4/29 off 9 overs and collecting the final wicket of Wayne Parnell to lead India to a 1-run victory.
In the first match of the 2006 ICC Champions Trophy against England, Munaf Patel again produced figures of 3/18 – winning the match for India and collecting the man of the match award.
Munaf Patel performance in the 2011 World Cup was arguably his last best performance for the national team. where Munaf Patel was the third-highest wicket-taker for India only behind Zaheer khan Yuvraj Singh, picking up 11 wickets. Munaf Patel was also hailed as an unsung hero of the World Cup win.
Munaf Patel's Controversies
In 2008, during a Sri Lanka-India One Day International (ODI) at Dambulla, Munaf Patel was fined 75% of his match fees for "using language that is obscene, offensive or of a seriously insulting nature to another player, umpire, referee, team official or spectator." Umpire Gamini Silva rejects an lbw appeal off Munaf's bowling to which he responded with some inappropriate remarks. Although Munaf Patel was penalised for his actions.
That indiscretion attracted a fine, but Munaf was not mortified. During the Indian Premier League, Munaf Patel was again involved in an altercation with another India teammate – Amit Mishra.  Although it isn't clear who started the fight between two of them, Munaf could have avoided the whole situation from the starting. In fact, it reached a point where the umpires had to intervene and separate the two teammates.
Another controversy occurred when one of the greatest cricketers of all time, Shane Warne has quite often been a sensation in the media,  Now working as a TV broadcaster, Warne has dropped a revelation while covering the England vs Sri Lanka one day international series.
During the first ODI of the 5 match series, at Trent Bridge, Shane  Warne made the shocking revelation that former Indian pacer Munaf Patel had fraud his age while playing in the IPL. Patel had played under Warne for the Rajasthan Royals in the first season of the Indian Premier League.
When Warne had asked him about his age, Patel had asked him whether he wanted to know his real age or his IPL age. He told Warne subsequently, that his real age was 35, and the age he had used to register for the IPL was forged and set at 29. An age difference of 6 years, if proved to be true, would imply a serious breach of regulations.
Munaf Patel announced his retirement from all forms of competitive cricket in November 2018. The batch of pacers he played with, he was one of the latest to leave if not the latest. Zaheer khan, Ashish Nehra, Praveen Kumar all have retired before him and he even said that he did not feel sad as he retired because according to him, time was surely up and everyone has to go away from the game one day. In the end, one can just say that it was a career that won a World Cup but had promised so much and surely could have delivered more had fitness been taken care of.