The COVID-19 pandemic has affected the sports world so badly that almost all the sporting events have been either closed or postponed in the current scenario. One such event is the most awaited Indian Premier League which was scheduled to start from March 29, has now been postponed with no such possibility of when will the season start again.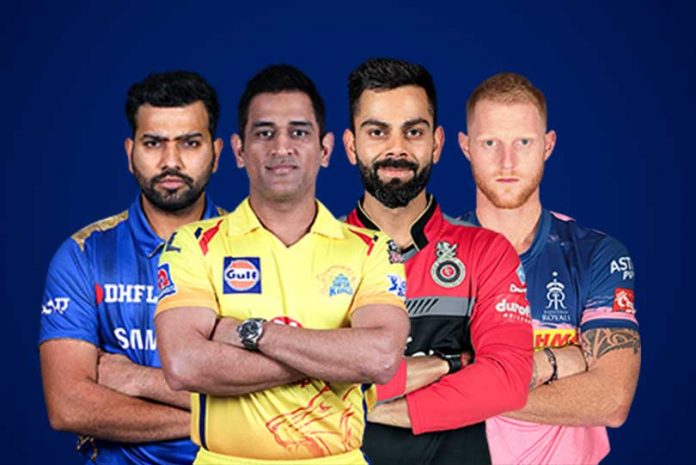 The Board of Control for Cricket in India (BCCI) has been considering various options for conducting the league with rescheduled dates. However, there is still no clarity on when the season will commence. Looking at the current situation, there is also no clarity of when will the pandemic get under the control. However, there were speculations that BCCI thought of conducting the full season in the July-September window with no termination of the matches but that too remains doubtful. 
If the upcoming edition of the IPL fails to start and is called off, cricketers who play in the IPL from across the globe are set to lose a gruesome amount from their salaries. The expected total loss of the players is estimated to be around ₹600 crores, as per the reports. 
The Indian players will be the worst hit among all players who are incurring losses in their salaries. As many as 121 Indian cricketers, playing for the right franchises are set to lose ₹ 358.15 crores, as per the Insidesport. The Indian skipper and star batsman Virat Kohli will be losing ₹. 17 crore alone while Rohit Sharma, Rishabh Pant and MS Dhoni will lose ₹ 15 crores each. 
Australia comes second in the list as their players will lose ₹86.75 cr, followed by other West Indies and other countries. Sandeep Lamichhane from Nepal is set to lose ₹. 20 lakhs, which is the least among all. He was signed by the Delhi Capitals, becoming the first player from Nepal to play in the IPL. 
The losses of the players from the different nations who play in the IPL are as follows: 
1. India (₹ 358.15 cr)
2. Australia (₹86.75 cr)
3. West Indies (₹ 56.95 cr)
4. England (₹ 43.80 cr)
5. South Africa (₹ 34.60 cr)
6. New Zealand (₹ 15.68 cr)
7. Afghanistan (₹ 14.00 cr)
8. Sri Lanka (₹ 2.20 cr)
9. Nepal (₹ 20 lakh)